Every year thousands of authors sit at thousands of computers and possibly some typewriters, and pound out thousands of books. These books get published and they hope that lots of people will buy them. It's tough to keep track of all these good and bad books that come out and are sold on Amazon, Barnes and Noble and other places on regular daily basis. Some of our favorite authors or book series may get missed in the hustle and bustle of everyday life thus depriving these bestselling and not so best selling authors of some revenue they need to help feed their family and stay relevant in the public eye.
Well I thought it would be a good service to inform whatever readers happen to read my blog of some of those books you may have missed that were released in 2020.
Listed below are 12 books of these books published in that dreadful year by best selling and well known authors. And just like I did in the post Can You Guess What a Book is About Based on the Title? I gave my wife the title of the would be popular book and she wrote about what she thought the book might be about. I then read to her the real description and she then gave her reaction to hearing what the real book was really all about. So here it is and I hope you can have some fun with this as we did.
The Ballad Of Songbirds And Snakes:

A

Hunger Games Prequel (2020) by Suzanne Collins

Before Reading Description of Book: It is about Europe before Christianity became the main religion. It tells of stories of other god's and the beliefs of the simple people as well as those considered important or wealthy.
Actual Description of Book: It is the morning of the reaping that will kick off the tenth annual Hunger Games. In the Capitol, eighteen-year-old Coriolanus Snow is preparing for his one shot at glory as a mentor in the Games. The once-mighty house of Snow has fallen on hard times, its fate hanging on the slender chance that Coriolanus will be able to outcharm, outwit, and outmaneuver his fellow students to mentor the winning tribute.
The odds are against him. He's been given the humiliating assignment of mentoring the female tribute from District 12, the lowest of the low. Their fates are now completely intertwined – every choice Coriolanus makes could lead to favor or failure, triumph or ruin. Inside the arena, it will be a fight to the death. Outside the arena, Coriolanus starts to feel for his doomed tribute . . . and must weigh his need to follow the rules against his desire to survive no matter what it takes.
Reaction After Learning Real Description: Another Hunger Games?! They will milk it for all they can. I'm all set. The concept is sad. It's something Natzis would come up with, not entertainment.
The Hunger Games Series by Suzanne Collins
0. The Ballad Of Songbirds And Snakes (2020)
1. The Hunger Games (2008)
2. Catching Fire (2009)
3. Mockingjay (2010)
Ready Player Two
(The second book in the
Ready Player

series) (2020) by Ernest Cline

Before Reading Description of Book: It is a si-fi story. Player Two is the clone-robot of the dead person who takes over until the other robots and humans fix the human and bring them back to life.
Actual Description of Book: AN UNEXPECTED QUEST. TWO WORLDS AT STAKE. ARE YOU READY?
Days after winning OASIS founder James Halliday's contest, Wade Watts makes a discovery that changes everything.
Hidden within Halliday's vaults, waiting for his heir to find, lies a technological advancement that will once again change the world and make the OASIS a thousand times more wondrous—and addictive—than even Wade dreamed possible.
With it comes a new riddle, and a new quest—a last Easter egg from Halliday, hinting at a mysterious prize.
And an unexpected, impossibly powerful, and dangerous new rival awaits, one who'll kill millions to get what he wants.
Wade's life and the future of the OASIS are again at stake, but this time the fate of humanity also hangs in the balance.
Lovingly nostalgic and wildly original as only Ernest Cline could conceive it, Ready Player Two takes us on another imaginative, fun, action-packed adventure through his beloved virtual universe, and jolts us thrillingly into the future once again.
Reaction After Learning Real Description: No thanks, not my style. I never read the first book and am having trouble understanding what this book is really about.
Ready Player Series Ernest Cline
1. Ready Player One (2011)
2. Ready Player Two (2020)
Before Reading Description of Book: It shows over 200 years of the life of a light house and those who lived in it, ran it and why it is no longer needed and will be turned into a museum if enough money can be raised.
Actual Description of Book: Ethan McQuarry is a young lighthouse keeper on a tiny island, the rugged outcropping of easternmost Cape Breton Island on the Atlantic Ocean. A man without any family, he sees himself as a silent vigilant, performing his duties courageously year after year, with an admirable sense of responsibility.
He cherishes his solitude and is grateful that his interactions with human beings are rare. Even so, he is haunted by his aloneness in the world and by a feeling that his life is meaningless. His courage, his integrity, his love of the sea and wildlife, of practical skills and of learning are, in the end, not enough. He is faced with internal storms and sometimes literal storms of terrifying power.
From time to time he becomes aware that messengers are sent to him from what he calls the awakeness in existence, the listeningness. But he cannot at first recognize them as messengers nor understand what they might be telling him, until he finds himself caught up in catastrophic events, and begins to see the mysterious undercurrents of reality–and the hidden face of love.
They that go down to the sea in ships, trading upon the waters, they see the works of the Lord and his wonders in the deep.- Psalm 107: 23
Reaction After Learning Real Description: Might be thought provoking and interesting. Makes me think of a monk in a quiet abby. His abby is the lighthouse.
A Time for Mercy (2020)
(
Jake Brigance

, book 3) by John Grisham

Before Reading Description of Book: It is a book about the love and mercy of Jesus. It encourages prayer and love. It talks about different faiths over the ages and how they encouraged or did not encourage mercy.
Actual Description of Book: Clanton, Mississippi. 1990. Jake Brigance finds himself embroiled in a deeply divisive trial when the court appoints him attorney for Drew Gamble, a timid sixteen-year-old boy accused of murdering a local deputy. Many in Clanton want a swift trial and the death penalty, but Brigance digs in and discovers that there is more to the story than meets the eye. Jake's fierce commitment to saving Drew from the gas chamber puts his career, his financial security, and the safety of his family on the line.
In what may be the most personal and accomplished legal thriller of John Grisham's storied career, we deepen our acquaintance with the iconic Southern town of Clanton and the vivid cast of characters that so many readers know and cherish. The result is a richly rewarding novel that is both timely and timeless, full of wit, drama, and—most of all—heart.
Bursting with all the courthouse scheming, small-town intrigue, and stunning plot twists that have become the hallmarks of the master of the legal thriller, A Time for Mercy is John Grisham's most powerful courtroom drama yet.
There is a time to kill and a time for justice. Now comes A Time for Mercy
Reaction After Learning Real Description: Jake is brave to take on the case and hopefully to save the 16 year olds life.
Jake Brigance Series John Grisham
1. A Time to Kill (1989)
2. Sycamore Row (2013)
3. A Time for Mercy (2020)
If It Bleeds

by Stephen King
Before Reading Description of Book: This is about the crucifixion of Christ and the stigmata given to those who are destined to become saints.
Actual Description of Book: If it Bleeds is a collection of four new novellas —Mr. Harrigan's Phone, The Life of Chuck, Rat, and the title story If It Bleeds— each pulling readers into intriguing and frightening places.
A collection of four uniquely wonderful long stories, including a stand-alone sequel to The Outsider.
News people have a saying: 'If it bleeds, it leads'. And a bomb at Albert Macready Middle School is guaranteed to lead any bulletin.
Holly Gibney of the Finders Keepers detective agency is working on the case of a missing dog – and on her own need to be more assertive – when she sees the footage on TV. But when she tunes in again, to the late-night report, she realizes there is something not quite right about the correspondent who was first on the scene. So begins 'If It Bleeds' , a stand-alone sequel to The Outsider featuring the incomparable Holly on her first solo case.
Dancing alongside are three more long stories – 'Mr Harrigan's Phone', 'The Life of Chuck' and 'Rat' .
The novella is a form King has returned to over and over again in the course of his amazing career, and many have been made into iconic films, If It Bleeds is a uniquely satisfying collection of longer short fiction by an incomparably gifted writer.
Reaction After Learning Real Description: I was not even close. I imagine the stories are page turners. Stephen King is incredibly creative, although I don't go out of my way to read his books or watch his movies, when I do they are usually captivating. One of his books the Pelican Files was very interesting.
Elsewhere

by Dean Koontz
Before Reading Description of Book: This takes place in a secret world of our sleepy dreams. It is a journal of a lifetime of dreams. She started writing about her dreams at the age of seven until the night before she died at the age of 84.
.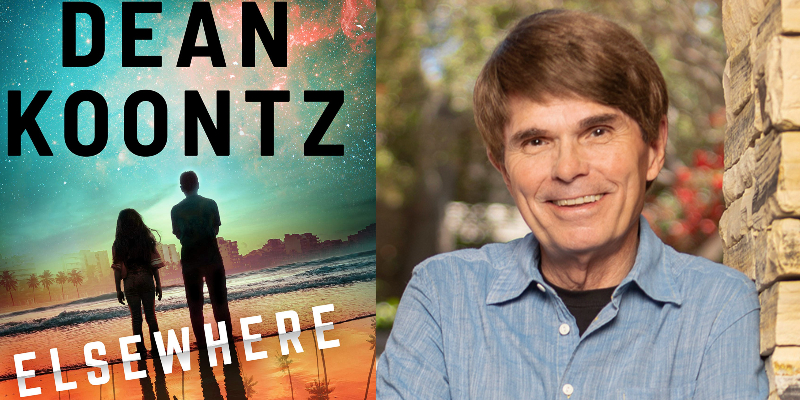 Actual Description of Book: The fate of the world is in the hands of a father and daughter in an epic novel of wonder and terror by Dean Koontz, the #1 New York Times bestselling master of suspense.
Since his wife, Michelle, left seven years ago, Jeffy Coltrane has worked to maintain a normal life for himself and his eleven-year-old daughter, Amity, in Suavidad Beach. It's a quiet life, until a local eccentric known as Spooky Ed shows up on their doorstep.
Ed entrusts Jeffy with hiding a strange and dangerous object—something he calls "the key to everything"—and tells Jeffy that he must never use the device. But after a visit from a group of ominous men, Jeffy and Amity find themselves accidentally activating the key and discovering an extraordinary truth. The device allows them to jump between parallel planes at once familiar and bizarre, wondrous and terrifying. And Jeffy and Amity can't help but wonder, could Michelle be just a click away?
Jeffy and Amity aren't the only ones interested in the device. A man with a dark purpose is in pursuit, determined to use its grand potential for profound evil. Unless Amity and Jeffy can outwit him, the place they call home may never be safe again.
Reaction After Learning Real Description: It could happen that all those weird places that they visited were in her journal or dreams.
The Stone Wall

by Beverly Lewis
Before Reading Description of Book: This is about Stonewall Jackson , a confederate general in the US civil war. It talks about his role as a general as well as his personal traits and beliefs.
Actual Description of Book: Anna is eager to begin a new chapter in her life as a Lancaster County tour guide in the picturesque area where her Plain grandmother once stayed. Anna wishes she could talk with her grandmother about those long-ago days, but the elderly woman suffers from Alzheimer's, and beyond a vague hint about an old stone wall, much about that time is a mystery. Thankfully, Martin Nolt, a handsome Mennonite, takes the young Beachy Amish woman under his wing for her training, familiarizing her with the many local highlights, including Peaceful Meadows Horse Retreat, which serves children with special needs. The retreat's mission so inspires Anna that she returns to volunteer, and she quickly strikes up a friendship with Gabe Allgyer, the young Amish widower who manages it.
As Anna grows closer to both Martin and Gabe, she finds herself faced with a difficult choice–one in potential conflict with the expectations of her parents. Will Anna find true love and the truth about her grandmother's past in Lancaster County? Or will she find only heartbreak?
Reaction After Learning Real Description: It sounds like something i would like to read. It even sounds better then what I originally wrote about war. I have read many other books by this author.
Midnight Sun

(2020)
Book 5 of 5: The Twilight Saga | by Stephenie Meyer

Before Reading Description of Book: This takes place in Alaska when it is sunny for 6 months. It is about a group of teenage friends who call themselves Midnight Sun. They often sneak out at night and meet up in the woods at midnight. It is a coming of age story. You will laugh and cry. You will find yourself feeling as if you are a part of the Midnight Sun.
Actual Description of Book: #1 bestselling author Stephenie Meyer makes a triumphant return to the world of Twilight with this highly anticipated companion: the iconic love story of Bella and Edward told from the vampire's point of view.
When Edward Cullen and Bella Swan met in Twilight, an iconic love story was born. But until now, fans have heard only Bella's side of the story. At last, readers can experience Edward's version in the long-awaited companion novel, Midnight Sun.
This unforgettable tale as told through Edward's eyes takes on a new and decidedly dark twist. Meeting Bella is both the most unnerving and intriguing event he has experienced in all his years as a vampire. As we learn more fascinating details about Edward's past and the complexity of his inner thoughts, we understand why this is the defining struggle of his life. How can he justify following his heart if it means leading Bella into danger?
In Midnight Sun, Stephenie Meyer transports us back to a world that has captivated millions of readers and brings us an epic novel about the profound pleasures and devastating consequences of immortal love.
Reaction After Learning Real Description: I was not one of those millions of readers and I'm not interested in Twilight vampire stories. But those who are may enjoy the book.
1. Twilight (2005)
1.75. Life and Death (2016)
2. New Moon (2006)
3. Eclipse (2007)
3.5. The Short Second Life of Bree Tanner (2010)
4. Breaking Dawn (2008)
5. Midnight Sun (2020)
Serpentine


(His Dark Materials)by Philip Pullman
Before Reading Description of Book: This is the story of Tom who worked the Serpentine mixture in an asbestos factory before coming down with cancer.
Actual Description of Book: A bewitching tale with a fascinating new glimpse of young Lyra and her dæmon, Pantalaimon. This companion to the New York Times bestselling His Dark Materials and The Book of Dust series follows Pullman's beloved characters on a brand new adventure.
After the world-altering events of The Amber Spyglass, Lyra and Pan find themselves irrevocably changed. In this new companion story, set after the stunning conclusion to the original His Dark Materials trilogy, Lyra and Pan will journey to the far North once more, hoping to ask the Consul of Witches a most urgent question.
This brand-new story, a beguiling must-read for Pullman fans old and new, is a perfect companion to His Dark Materials and a fascinating bridge to The Book of Dust.
Watch the HBO adaptation of His Dark Materials, an original series starring Lin Manuel Miranda, Dafne Keen, Andrew Scott and Ruth Wilson!
Reaction After Learning Real Description: At least it's not as dark as the original book. I probably won't watch the TV Series anytime soon.
The Office: A Day at Dunder Mifflin Elementary


by Robb Pearlman and Melanie Demmer

Before Reading Description of Book: This is about the daily struggles of an elementary school principal. It is a public school in a low income/ working class area of a city in the U.S.
Actual Description of Book: The instant #1 New York Times bestseller!
Discover "The Office reboot fans never knew they needed" with this kid-friendly adaptation of everyone's favorite workplace comedy (Entertainment Weekly).
Michael Scott is Line Leader at Dunder Mifflin Elementary! It's a very big job, but Michael is sure he can liveup to the "World's Best Line Leader" title printed on his water bottle. There's just one problem–Michael doesn't know how to lead the line. Filled with colorful, detailed illustrations and brimming with Easter eggs and nods to iconic moments from the show, this hilarious reimagining features a pint-sized cast.
This story will introduce The Office to a whole new generation and will teach them that everyone needs to ask for help sometimes. Even Line Leaders.
Reaction After Learning Real Description: Very creative! It's very backwards. They should have made the book first and then 15 years later they all grow up and work at that place. Yeah, That's what I think.
The Ickabog (2020) by J K Rowling
Before Reading Description of Book: The icabog is an island off the coast of Australia where the aborigine hid when they saw white men taking over their land and even being violent toward them. They live simply and never interacted with the Europeans and who moved to the country by force or choice. There are only about 500 of them living on the island today this is their story.
Actual Description of Book: From J.K. Rowling, a warm, fast-paced, funny fairy tale of a fearsome monster, thrilling adventure, and hope against all odds.
Once upon a time there was a tiny kingdom called Cornucopia, as rich in happiness as it was in gold, and famous for its food. From the delicate cream cheeses of Kurdsburg to the Hopes-of-Heaven pastries of Chouxville, each was so delicious that people wept with joy as they ate them.
But even in this happy kingdom, a monster lurks. Legend tells of a fearsome creature living far to the north in the Marshlands… the Ickabog. Some say it breathes fire, spits poison, and roars through the mist as it carries off wayward sheep and children alike. Some say it's just a myth…
And when that myth takes on a life of its own, casting a shadow over the kingdom, two children – best friends Bert and Daisy – embark on a great adventure to untangle the truth and find out where the real monster lies, bringing hope and happiness to Cornucopia once more.
Featuring full color illustrations by children from across the United States and Canada, this original fairy tale from one of the world's most celebrated storytellers will captivate readers of all ages.
Reaction After Learning Real Description: Sounds very enjoyable for adults and children alike. My guess was not even close. I'm happy for her but am unsure if anything she writes can be better than Harry Potter. That's not an insult, it's actually a compliment to her grand work of writing. It's' probably one my favorite things with witches and wizards that has kids in it.
The Return

by
Nicholas Sparks
Before Reading Description of Book: In the morning all over the world, people are waking up and finding animals they have never seen before as well as plants and flowers. How? Why? It is extinct and is from a long ago era.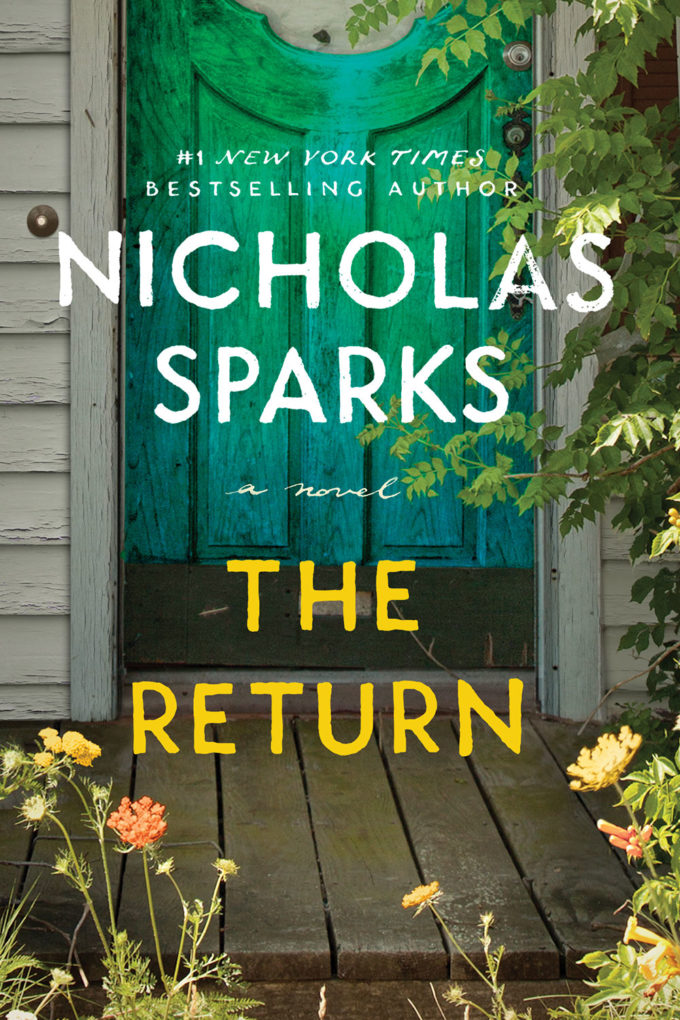 Actual Description of Book: In the romantic tradition of Dear John, Nicholas Sparks returns with the story of an injured Navy doctor — and two women whose secrets will change the course of his life in this #1 New York Times bestseller.
Trevor Benson never intended to move back to New Bern, North Carolina. But when a mortar blast outside the hospital where he worked sent him home from Afghanistan with devastating injuries, the dilapidated cabin he'd inherited from his grandfather seemed as good a place to regroup as any.
Tending to his grandfather's beloved beehives, Trevor isn't prepared to fall in love with a local . . . yet, from their very first encounter, Trevor feels a connection with deputy sheriff Natalie Masterson that he can't ignore. But even as she seems to reciprocate his feelings, she remains frustratingly distant, making Trevor wonder what she's hiding.
Further complicating his stay in New Bern is the presence of a sullen teenage girl, Callie, who lives in the trailer park down the road. Trevor hopes Callie can shed light on the mysterious circumstances of his grandfather's death, but she offers few clues — until a crisis triggers a race to uncover the true nature of Callie's past, one more intertwined with the elderly man's passing than Trevor could ever have imagined.
In his quest to unravel Natalie and Callie's secrets, Trevor will learn the true meaning of love and forgiveness . . . and that in life, to move forward, we must often return to the place where it all began.
Reaction After Learning Real Description: This sound enjoyable, a page turner. My guess was not even in the same world.