I came home from work and wanted to dash to my room to write up my Week in Review, but my wife asked me to spend time with her. She asked if spending time with her watching Lost was more important then writing to a bunch of strangers. Of course I told her it was.
I sometimes put off writing this until the last minute and then I have to go through the week and try to pick out the best stories which include
Things that Pope Francis did on behalf of the church,
The Good and Bad President Joe Biden has done,
The ups and downs of Catholic social and moral teaching in the wider culture,
Interesting things happening in the entertainment world
and other interesting and wonderful things such as what happen this week on
Jimmy Akin's Mysterious World.
Welcome to the Catholic Bard's Week in Review Exclusive or
CB WIRE February 1 – 7 2021
Monday February 1, 2021
We start out the week and the month with the celebration of Black History Month.
"We must never forget that Black History is American History. The achievements of African Americans have contributed to our nation's greatness." – U.S. Representative Yvette Clarke of New York
The U.S. Bishops praise Biden for actions on 'racial equity'.
"The federal government has a critical role to play in overcoming and redressing our nation's history of discrimination, and we hope the administration follows through on the important work of promoting fair housing and human dignity."
-Archbishop Paul Coakley of Oklahoma City and Bishop Shelton Fabre of Houma-Thibodaux
It is also Catholic Schools Week from January 31 to February 6, 2021.
Making His Point Clear
Fr. Casey Cole made a follow up video to his controversial 'Abortion is not all that important" video. He wasn't saying abortion isn't an important thing but that being a disciple of Jesus is more important then stopping abortion or any other social issue. Without even watching the video people started attacking him and telling him to go to hell. He made this follow up video with his reactions to people's reactions. I wrote In Defense of Father Casey Cole as a result of that video. He is a very good and holy priest and doesn't deserve the attack by fellow Catholics over something he never even said.
Showing in real life what happens in the spiritual world The Blessed Sacrament found intact after explosion at Madrid parish.
And over in Myanmar…
"Lose weight and democracy in just 20 minutes a day"
I am Myanmar! The military coup happened overnight. It was so sudden that no one has time to prepare for that. That day, the aerobic teacher danced for her morning ritual unaware of the coup in the background. That area she danced is near the parliament. The military cut all the phone line and internet so no one got the information until we saw it on national TV. I know it's funny and becomes a trending meme. ANYWAY, I would like to share what's going on in Myanmar. The first 72 hours, people decided to stay at home and tried to get international awareness. We do campaigns like hitting the pots and pans at 8 every night and boycott all military related. The civil workers stopped its service and started the disobedience campaign. We are also waiting for international help. After 72 hours, we started protesting but u know what.. the military is prepared enough to shoot and capture the people who are against them. Slowly, we are increasing our pace to protest in non-violence way.- Yin Myat Mon On Youtube
Tuesday February 2, 2021
Feast of The Presentation of the Lord/Candlemas
Groundhog Day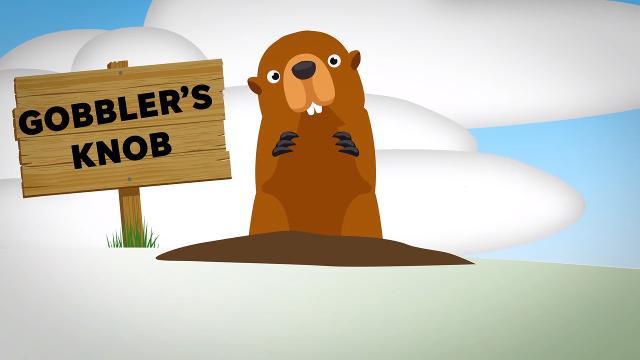 Never let it be said that the Catholic Church has no respect for and appreciation of Women. On this feast of The Presentation of the Lord Pope Francis adds the feast of Martha, Mary, and Lazarus to Church calendar and also dedicates February to prayer for women suffering from violence.
And the right to life of the unborn continues as Kansas lawmakers advance constitutional amendment to exclude 'right to abortion'.
The Kansas Senate on Jan. 28 passed a measure that, if approved by voters, would amend the state's constitution to exclude a "right to abortion" and reserve the right to regulate abortion in the state to the legislature.

The proposed "Value Them Both" amendment would codify that "the constitution of the state of Kansas does not require government funding of abortion and does not create or secure a right to abortion." The Kansas House had passed the amendment Jan. 22.
Wednesday February 3, 2021
Saint Blaise, Bishop and Martyr; Saint Ansgar, Bishop
Invocation of St. Blaise
St. Blaise,
gracious benefactor of mankind
and faithful servant of God,
who for the love of our Savior
did suffer so many tortures with patience and resignation;
I invoke thy powerful intercession.
Preserve me from all evils of soul and body.
Because of thy great merits God endowed thee
with the special grace to help
those that suffer from ills of the throat;
relieve and preserve me from them,
so that I may always be able to fulfill my duties,
and with the aid of God's grace perform good works.
St. Blaise Healed My Father and He Can Heal You Too| National Catholic Register (ncregister.com)
As the culture wars continue the new president of the Ethics and Public Policy Center (EPPC), Ryan Anderson says Church teaching is an 'untapped resource' for responding to the culture wars.
Catholics must witness to the truth of the human person, he said, "proposing a more excellent way, in season and out," than what the culture claims is true.

"This will entail basic evangelization and catechesis on theology, while also drawing from the best of biology, psychology, sociology, and philosophy" among other disciplines, he said, "to show that there is no tension between faith and reason."

Catholics should use the "untapped resource" of Church tradition, he added, notably the writings of St. Augustine, St. Thomas Aquinas, and modern popes beginning with Pope Leo XIII.

The social teaching of modern popes "provides endless resources on a wholistic view of the human person, the family, the Church, and the proper role of the state," Anderson said.
Jimmy Akin's Mysterious World Podcast episode #24 is about the chilling events on a cold Siberian night in 1959 when 10 highly experienced Russian hikers died under mysterious circumstances.
Well it looks as if Disney's 'Frozen' Has Assisted Researchers In Analyzing This 62-Year-Old Mystery Of Dyatlov Pass . This particular mystery they were not just going to Let It Go.
Conspiracy theories — ranging from alien abductions to attacks by a Russian yeti — have surrounded the tragic incident over the years, but Gaume and Puzrin's research suggests that a nature phenomenon known as a "slab avalanche" may have been responsible.

John Gaume, head of Switzerland's Snow Avalanche Simulation Laboratory modified Disney's animation code, combined it with data from vehicle crash tests conducted by General Motors, and crafted a model of how a slab avalanche might have descended upon the Dyatlov Pass hikers.
And Speaking of Movies
The precursor to the Academy Awards has put out their list of potential winners for this year's Golden Globes 2021 nominations.
For Sci-Fi Geeky Fans "Lovecraft Country" and "The Mandalorian" are up for Best Dramatic Television Series. This is the way.
Pixar's "Onward" vs. Pixar's "Soul" for Best Animated Motion Picture. Another film I want to see at some point named Wolfwalkers from the makers of The Book of Kells is also up for Best animated Pic.
A film I will definitely see when it becomes affordable to do so, News of the Word has a nomination for Helena Zengel as Best Supporting Actress in a Motion Picture.
And a film about the co-writer of Citizen Kane called Mank nabbed the most nominations for the Golden Globes and thus adding to Netflix's domination of the awards.
And on This Day in History: Feb. 3 is the day the music Died… Rock-and-roll stars Buddy Holly, Ritchie Valens and J.P. "The Big Bopper" Richardson die in a small plane crash near Clear Lake, Iowa.
Thursday February 4, 2021
At National Prayer Breakfast, Biden says faith is guide in 'a dark, dark time'
For me, in the darkest moments, faith provides hope and solace. It provides clarity and purpose as well. It shows the way forward, as one nation with a common purpose to respect one another, to care for one another, to leave no one behind."
Joe Biden's faith is sincere and real, despite the fact that he also supports the Equality Act, and funding of Planned Parenthood which both stand against Catholic moral teaching and is opposed by USCCB.
The Equality Act, legislation proposed in recent years and which passed the House in 2019, would redefine sex discrimination in federal law to include discrimination on the basis of gender identity and sexual orientation, making sweeping changes to the application of civil rights law.

Critics of the legislation—including the U.S. bishops' conference (USCCB)—have warned that the legislation would entrench the redefinition of marriage and transgender ideology in law.
While some aspects of Catholic moral teaching are ignored some Catholic social teaching is encouraged, practiced and rewarded.
Virginia is poised to abolish the death penalty.
There is a Global prayer marathon to mark the world day of prayer against human trafficking and the liturgical memorial of St. Josephine Bakhita (1869-1947), patron saint of human trafficking survivors.
Responding to pope's call, Archbishop Cordileone supports a 'Year for the Homeless'.
And a Hong Kong Catholic lawyer is nominated for Nobel Peace Prize.
Martin Lee Chu-ming, 82, founded Hong Kong's Democratic Party in 1994.

Lee has been demonstrating for universal suffrage in Hong Kong for nearly 40 years. He was founding chairman in 1990 of Hong Kong's first pro-democracy party, the United Democrats of Hong Kong, and led the party's successor, the Democratic Party, while serving in the territory's legislature for more than two decades, UCA News reported. Lee also helped to draft the "Basic Law," or constitution, of Hong Kong.
And Pope Francis hails musicians' 'new creativity' amid pandemic disruption.
"My thoughts are with all those who have been affected: the musicians who have seen their lives and professions disrupted by the demands of distancing; those who have lost their jobs and social contact; those who have had to face, in difficult contexts, the necessary moments of training, education and community life. Many have dedicated significant efforts to continue to offer a musical service endowed with new creativity. Is the silence we are living empty or are we listening. Will we allow, afterward, the emergence of a new song? Voices, musical instruments and compositions continue to express, in the present context, the harmony of God's voice, leading towards 'symphony,' that is, universal fraternity."
Friday February 5, 2021
Memorial Saint Agatha, Virgin and Martyr
Friday marks the rise and fall of those in government.
The House voted Thursday to strip controversial Republican Congresswoman Marjorie Taylor Greene of her committee assignments.
All Democrats and 11 Republicans voted for the measure, despite Republican leader Kevin McCarthy's opposition to it.

In social media posts and videos made before she was elected to Congress, Greene, a freshman from Georgia, embraced a slew of far-right conspiracy theories, including questioning whether deadly school shootings had been staged and whether a plane really hit the Pentagon on 9/11. A supporter of the fantastical QAnon conspiracy theory, she also shared videos with anti-Semitic and anti-Muslim sentiment, and expressed support for violence against Democratic leaders in Congress.

In a press conference on Friday, Greene did say she was "sorry" for her previous comments when asked directly, although she did not apologize for publicly contronting David Hogg, one of the teenage survivors of the Parkland school shooting. She added that committee work would have been a "waste of time," adding that she has "a lot of free time on my hands" to "talk to a whole lot more people and build a huge amount of support."

However, she also said that Republicans who voted to strip her of committee assignments would likely face political repercussions, given that she has the support of former President Trump.

"The party is his. It doesn't belong to anybody else," Greene said about Mr. Trump.
YIKES!!!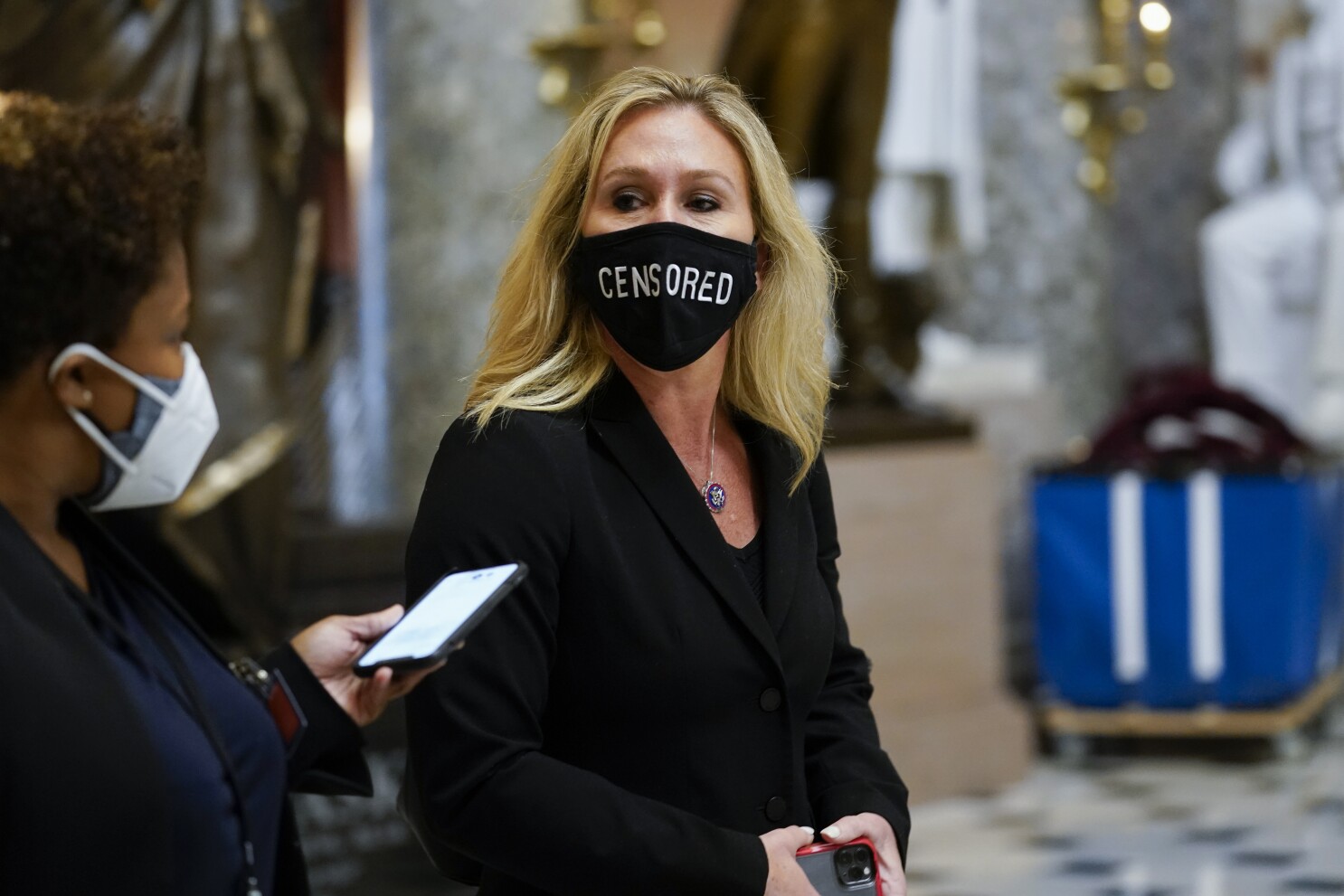 As the Born-alive' amendment fails again in the Senate,
Nearly 50 senators pledge to oppose taxpayer-funded abortions.
The Coup that started out the week has inspired Burma's Catholic bishops to call for prayer and fasting after coup at the end of the week.
Martyred Catholic judge Rosario Livatino to be beatified in May
While the Biden administration hasn't done much for the unborn, it is planning on doing a lot for refugees.
Catholic Relief Services (CRS) is among the groups praising President Joe Biden's announcement that the U.S. will accept more refugees in the coming fiscal year.On Thursday, the White House announced an increase to the refugee ceiling to 125,000 for the next fiscal year. This figure is nearly ten times the number set by the Trump administration, which planned to resettle a maximum of 15,000 refugees for fiscal year 2021. The new fiscal year begins Oct. 1. As Biden increases refugee cap, CRS applauds
On Jimmy Akin's Mysterious World Jimmy and Dom ask When Were the Gospels Written? (The Dates of Matthew, Mark, Luke, and John)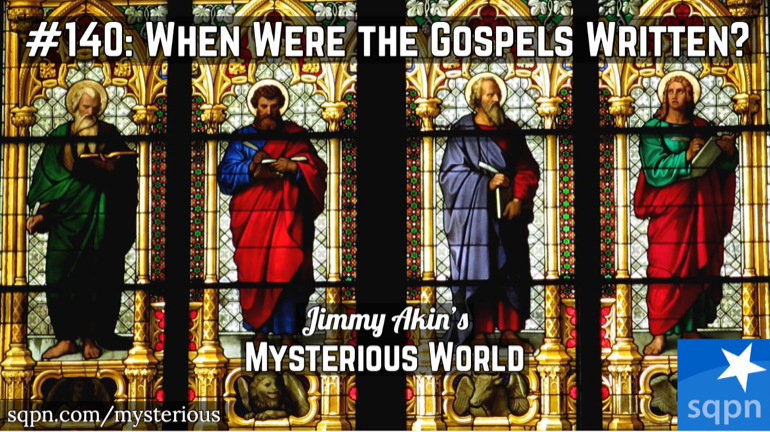 New Movies this week include…
And Bliss on Prime Video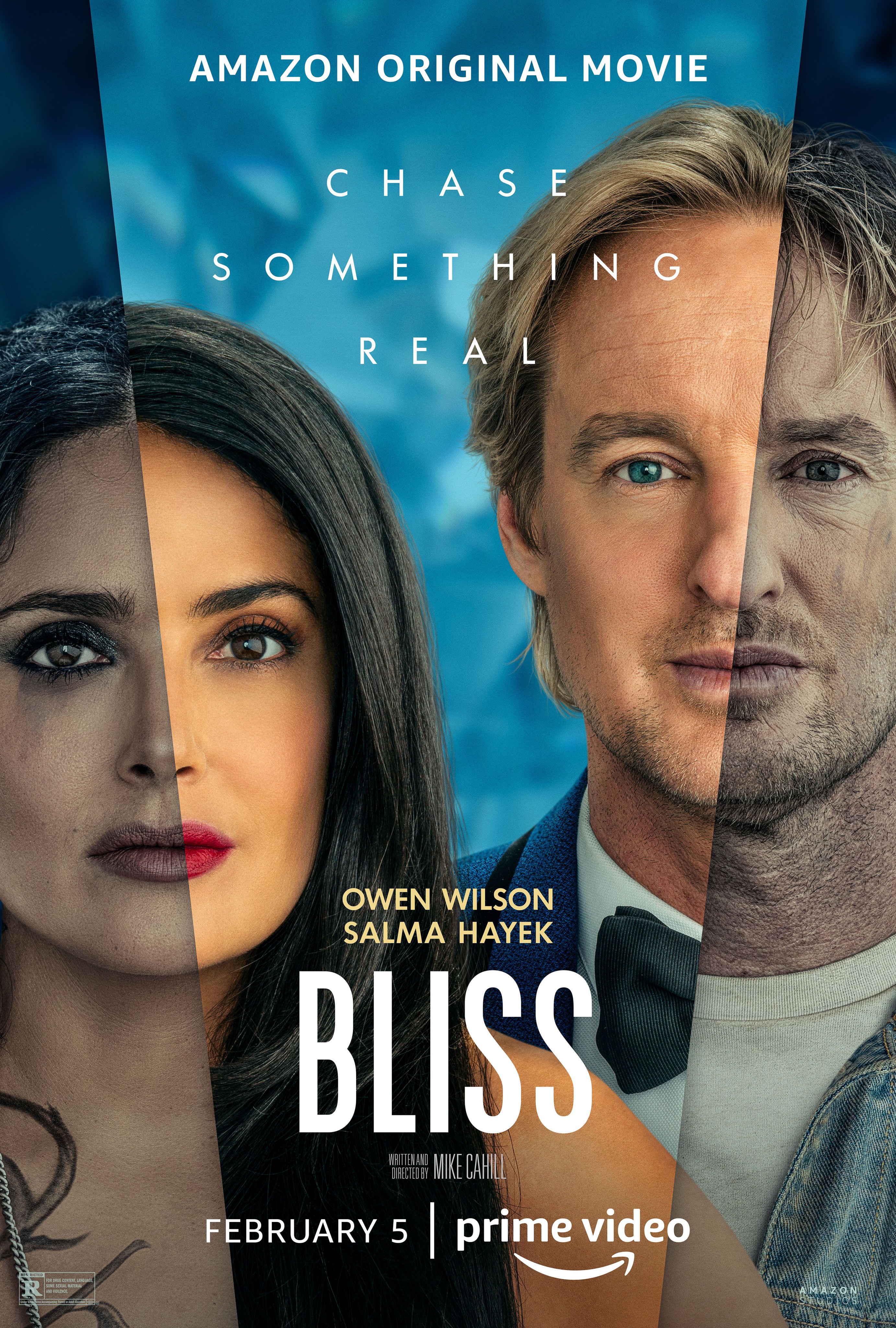 Saturday February 6, 2021
Memorial Saint Paul Miki and Companions, Martyrs
The weekend brings us some interesting stories.
A Man Who Lost His Wallet in Antarctica Gets It Back 53 Years Later BY BRENDAN COLE
Paul Grisham A weather technician and forecaster by trade, was on assignment for 13 months as a U.S. Navy meteorologist in Antarctica from October 1967.

Now 91 He vividly remembers the vastness of the frozen continent where bone crunching temperature at times dropped to – 65 F, which was cold enough to freeze a can of soda pop within minutes. But he forgot about the wallet which was discovered behind a locker during demolition of a building at McMurdo Station on Antarctica's Ross Island in 2014.

Still in good condition, contained within its folds was effectively a time capsule of an era when Lyndon Johnson was president and Cold War concerns were at their apex.

It had his Navy ID card, driver's license and a beer ration card, as well as a reference card on what to do during an atomic or biological attack. Because there was nothing to buy at the end of the world, there was no cash.
A Russian Court Fines Man Who Communicates in Sign Language for Chanting Slogans
Yevgeny Agafonov was detained by officers in St Petersburg on January 31 during the demonstrations in support of jailed Kremlin critic Alexei Navalny.
But the group Apologia Protesta (Apology of Protest) said on its Telegram channel that he was not involved in the protests and was simply on his way to an arts and crafts shop before being detained by officers.
It said that he did not know about the protests and could not hear what the police officers were shouting at him.
'I'm 6, I Got a Book Deal After My Rap Went Viral'
Mommy and Daddy are super proud of me and when I go to school, my friends say I did a good job. We have heard from folks around the world; people have sent us lots of messages. Daddy says it is a blessing and he wants other kids to have opportunities like I have had. I would like to tell other kids to put their thinking cap on and engage and tell them that they can be anything they want to be!
Robert Samuel "Sam" White III
Sunday February 7, 2021
FIFTH SUNDAY IN ORDINARY TIME
Super Bowl Sunday
Super Bowl 2021: Tom Brady wins title No. 7 as the Tampa Bay Buccaneers humble the Kansas City Chiefs, 31-9
There are four basic ingredients to team sports that mirror the very same ingredients that are required for a good life. These basic ingredients are goal, order, skill, and cooperation.

Every sport needs a goal: The football player desires the end zone, the hockey player seeks the net, the basketball player aims for the hoop, while the baseball player hopes to cross home plate. Collectively, each team wants to win.

Secondly, order is clearly apparent on the gridiron, the red and blue lines on the surface of the hockey rink, the painted lines on the court, and the circuit that runs from first base to home. No athlete can long endure in his sport if he lacks the requisite skills.

Finally, cooperation is essential, whether it be the assists in hockey, basketball and baseball or the sacrifices that the batter makes to advance a runner. Donald DeMarcoSuper Bowl Sunday: Why We Love to Watch Team Sports (February 7, 2021) National Catholic Register
As Sarah Thomas becomes the first woman to officiate a Super Bowl, Pope Francis appoints the first woman Under-Secretary with right to vote in Synod of Bishops.
Super Bowl XXXIX champion Benjamin Watson has released a new documentary that interviews people across the political spectrum in an attempt to generate empathy and understanding in the abortion debate. Entitled "Divided Hearts of America," the film was initially released on Sept. 17, but became available on video platforms including Amazon Prime and Google Play at the beginning of this month.
So long, farewell Auf Wiedersehen, goodnight
Deaths of the Week
Dustin Diamond Jan 07, 1977 – Feb 01, 2021 (age 44)
Dustin Neil Diamond was an American actor, director, stand-up comedian and musician best known for his role as Samuel "Screech" Powers throughout the Saved by the Bell franchise.
Dustin Diamond Dead: Celebs React to 'Saved by the Bell' Actor's Death – Variety
Christopher Plummer Dec. 13, 1929 — Feb. 5, 2021 (age 91) He won great acclaim for his performance as Captain Georg von Trapp in the musical film The Sound of Music (1965) alongside Julie Andrews where they defyied Nazi's. He played Herod Antipas in Jesus of Nazareth (1977). He played a Nazi, Colonel Herbert Kappler, in the The Scarlet and the Black (1983). He played a Klingon in Star Trek VI: The Undiscovered Country (1991) And he becoming the oldest person to win an acting award, and he received a nomination at the age of 88 for All the Money in the World (1988), making him the oldest person to be nominated in an acting category.