There are many, many, many avenues for Catholics to spiritually connect with the almighty savior during the penitential season of Lent.
There are many, many books and websites full of meaningful meditations to read.
There are many places of great spiritual content to choose from.
This is our contribution to the effort.
I have taken videos and writings from a variety of different Catholic writers and assembled them together to give you the reader something quick to look at and read and or watch or listen to.
Read or watch one day at a time or look at them all at once.
They are thoughts from ordinary Catholics like you and I.
They are our brothers and sisters baptized in the faith.
They are our…
Companions on the Journey
Lent Week 1
Lent Day 1: February 17, 2021

Ash Wednesday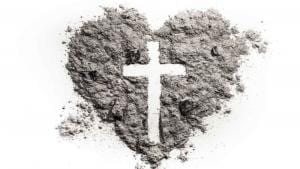 An infinite number of things will bring us comfort, satisfaction, and even happiness, and they may be good for a while. But only one thing can bring us eternal joy: following Jesus Christ and becoming a part of his mission. Jesus wants each and every one of us to be his disciples. He wants us to let go of anything and everything that gets in the way of following him, that prevents us from trusting completely, that holds us back from throwing ourselves headlong into the mission. As Pope Francis reminds us in his apostolic exhortation Gaudete et Exsultate,
"The Lord asks everything of us, and in return he offers us true life, the happiness for which we were created. He wants us to be saints and not to settle for a bland and mediocre existence" (# 1).
Fr. Casey Cole, Let Go: Seven Stumbling Blocks to Christian Discipleship (2020)
Lent Day 2: February 18, 2021

Thursday after Ash Wednesday
Whenever we pray, we are united with believers across the world who are lifting their hearts and minds to God. We are also united with those who have gone before us, who continue their prayers before God. This is one part of what Catholics mean by the "communion of saints." Not long ago a friend told me that when she prays the Rosary, the series of prayers counted out on beads, she remembers all the people she knows, living and dead. In this way, she says, even when alone, she is praying the Rosary with other people. That kind of prayer also expands us. If we are more aware of others when we pray, we are enlarged-Fr. James Martin, Learning to Pray (2021)
Lent Day 3: February 19, 2021

Friday after Ash Wednesday
Prayer, mercy and fasting: These three are one, and they give life to each other. Fasting is the soul of prayer; mercy is the lifeblood of fasting. Let no one try to separate them; they cannot be separated. If you have only one of them or not all together, you have nothing.
So if you pray, fast; if fast, show mercy; if you want your petition to be heard, hear the petition of others. When you fast, see the fasting of others. If you hope for mercy, show mercy. If you look for kindness, show kindness. If you want to receive, give. St. Peter Chrysologus. (c. 380 – c. 450)
February 20, 2021

Saturday after Ash Wednesday
"We usually think of the works of mercy individually and in relation to a specific initiative: hospitals for the sick, soup kitchens for the hungry, shelters for the homeless, schools for those to be educated, the confessional and spiritual direction for those needing counsel and forgiveness. But if we look at the works of mercy as a whole, we see that the object of mercy is human life itself and everything it embraces. Life itself, as "flesh", hungers and thirsts; it needs to be clothed, given shelter and visited, to say nothing of receiving a proper burial, something none of us, however rich, can do for ourselves. Even the wealthiest person, in death, becomes a pauper; there are no removal vans in a funeral cortege. Life itself, as "spirit", needs to be educated, corrected, encouraged and consoled. We need others to counsel us, to forgive us, to put up with us and to pray for us."-Pope Francis:, Jubilee for Priests, June 3, 2016
February 21, 2021

FIRST SUNDAY OF LENT
At once the Spirit drove him out into the desert, and he remained in the desert for forty days, tempted by Satan. He was among wild beasts, and the angels ministered to him. After John had been arrested,* Jesus came to Galilee proclaiming the gospel of God:
"This is the time of fulfillment. The kingdom of God is at hand. Repent, and believe in the gospel." -Mark 1: 12 -15