The popular blogger priest Fr. Dwight Longenecker has left FB for MeWe.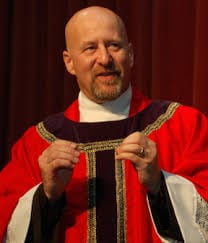 I know this is a great concern for all of Christendom.
I actually like alot of his posts while some others like to criticize them.
He's still on Twitter in which he seems to be more active.
Flannery O'Connor's house looked like my Grammy Keen's house. I liked it very much…and there were two peacocks and a barn with a hayloft where Hulga lost her leg to the Bible salesman.

10:47 PM · Feb 15, 2021

Twitter Web App

Fr. Dwight Longenecker

@dlongenecker1
I have a MeWe account with 16 contacts. I haven't done much with it yet as you can see. One social media network seems sufficient enough.
If it was good enough for Jesus, it's good enough for me.
For those who have their hallow on too tight, that is a joke.
For those who are grammer nazi's that was a joke.
I went on MeWe just now to see what was going on and this is what greeted me from a post someone shared from Today's Kitten.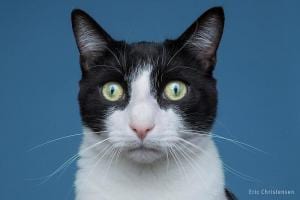 I am settled down and established on FB, so that is my main source of social networking. Popular Patheos Blogger Dave Armstrong left FB for MeWe but returned back to FB when MeWe proved to be a bust of a social networking sight.
When it comes to social media, I don't even look at my text messages or emails as much as I do, what comes across my FB feed. I also have a twitter account but don't use it much. I do use it every year to check out what is going on in the academy awards seeing I don't have cable. I also have a YouTube channel that if I was not constantly checking FB all the time, I would create more projects to put on there. I would do more in general if I wasn't checking out FB all the time.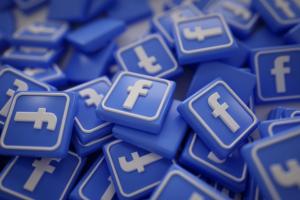 Fr. Dwight Longenecker points out some reasons for leaving FB. While I don't plan on leaving FB, because that is where I have most of my social contacts and people I keep in touch with from different periods of my life, he has some very good observations about some of the detrimental things FB does. I have picked out the reasons that affect my own life.
I don't get the feedback and connections that I used to. I think that is because their algorithms are designed to weed out links to blogs–which is what I usually use FB for.
I don't get a lot of feedback. When I get remarks on my Patheos page it is usually annoying SPAM.
Hi there, You have done an excellent job. I will definitely digg
it and personally suggest to my friends. I'm confident they will be benefited
from this site.-cheap flights
I guess it's the algorithms? I do use FB to also catch up on what is happening in the wider world. It is through FB that I learned a classmate of mine died. I hear from old friends I don't see as much. I also use it to distribute my blog The Catholic Bard. So, I honestly understand the frustration as a writer not knowing who I'm reaching as a writer.
I waste an amazing amount of time on FB checking to see if people have liked me.
This is dumb and vain. I can do without that. It will help me to get out of this cycle of looking in the mirror!
I must admit that I spend a lot of time, practically every time I'm near the internet, checking to see who liked my posts and who didn't. Who thought I was clever and who thought I sucked.
And the author of this tripe is no Catholic.
I want to be able to interact with others so I respond to those who liked me and lash back and defend myself to those who don't. Of course, Fr. DL is right, this is vanity and I could do it less. When it consumes my thoughts constantly and causes anxiety. It produces a desire to look at it all the time. It's time to step back somewhat. I know what I can do for Lent this year.
The only person I should ultimately care about what they think of me is God and the people I'm close to. If I'm a complete jerk to others I should know it. If I'm out of line I should know it. I also want to know I'm valued and make a difference and should trust that God will place people in my life to let me know that.
As a writer I do want to know if my writings are any good or are garbage. So, some feedback is helpful for that. But if I'm constantly checking FB all day, it can distract me from other things I should be doing, such as loving other people. And here I am typing this up when I have to be to work in half an hour and I still haven't showered and I lots of dishes are still left undone and scattered in the living room and my bedroom and the sing. Uggg.
Finally, I have some new writing projects ready to go. If I waste less time on social media I might get them done.
If I wasn't so concerned with browsing FB all the time I could do so much more.
I could read more books and write about them.
I could watch more movies and write about them. A lot of times I'm on FB while watching stuff and not paying as much attention to it as I should. If not on FB I'm anxious to get on it to see what is going on.
I could sign up for Master Class and learn some more writing skills.
I could make more videos to put up on YouTube.
I could spend more time connecting with friends and family.
I could spend more time praying and contemplating God.
And various other things.
Sometimes when I want to pray and escape the temptation to look at FB I go and take a shower and just sit there and let the hot water just wash over me. The shower is a good place to go and pray. My daughter once said (I think) Some of my best thinking is done in the shower.
I could also spend more quality time with my wife and make more memories with her.
One night recently I could have done this but chose to go on FB and have a hearty discussion/debate related to Joe Biden being president in which this was stated…
The truth will come out that he is only playing President on tv. The fraud will be revealed and the rightful President will be seated. I don't rely on the propaganda media for my news, I actually search for truth. He was not on live tv. It was a recording. The media is in on it. He is an insurrectionist that will soon be arrested and executed for high treason. Right now the military is in charge, so he is not president.
I took my precious time out of my day being upset that a friend of mine actually believes this and had to get reassurance from the FB community. Nothing wrong with that overall, but I could have spent time with my wife.
I regret the time I haven't spent making more videos and more writings and talking to people and God more.
I used to do it make more videos when I was younger.
I used to be very extroverted and outgoing.
As I've grown older, I've gotten more introverted.
I've grown more tired and have less energy.
And of course, my time is continuing to run out.
I'm going to continue to get more tired and have less energy.
This is why I need to start doing something today before I have no more today to do it in.
This is why I have to shift gears and reset my brain.
This involves not having to constantly look at FB all the time.
I will not abandon FB as I said before it is where my social contacts are. But I need to reduce the time I spend on it, so I can spend that time doing all the things I just mentioned.
Thanks Fr. DL for pointing out some of the things I've been feeling.
May God give me the grace to do his will regarding social media, writing and everything else. Amen.