Some weeks are vibrant and interesting.
Some weeks are slower and not as exciting.
All Weeks contain things happening.
Sometimes extraordinary, but often ordinary run of the mill life.
And here is what happen for the
CB WIRE February 22 – 28, 2021
Monday February 22, 2021
The Chair of Saint Peter the Apostle
That's more than the number of Americans killed in World War II..
"As a nation, we can't accept such a cruel fate. We've been fighting this pandemic for so long. We have to resist becoming numb to the sorrow," the President said. "We have to resist viewing each life as a statistic or a blur or on the news. We must do so to honor the dead, but equally important care for the living, those they left behind."- Joe Biden

As we remember the lives lost due to this terrible pandemic, we remember that 90 years ago, God's mercy appeared on earth in an extraordinary way.
Pope Francis urged Catholics to ask Christ for the "gift of mercy" in a letter marking the 90th anniversary of the first appearance of Jesus to St. Faustina Kowalska on Monday.

In a letter to Bishop Piotr Libera of Płock, the pope noted that the first apparition took place on Feb. 22, 1931.

"Let us ask Christ for the gift of mercy. Let it engulf us and penetrate us. Let us have the courage to come back to Jesus to meet His love and mercy in the sacraments,"

And Lord have Mercy on Chick-fil-A lovers because

Big Changes Coming to Chick-fil-A

Chick-fil-A is sadly removing two great items from the menu in a bid to streamline its spread.

The fast food chain will stop serving the Sunflower Multigrain Bagel and decaf THRIVE Farmers coffee in the months ahead.

Those of you who crave this luscious piece of bread and thrive on the coffee you might want to stock up on these unique treats before the disappear from life altogether.

MUPPET WARNING

The beloved Muppet Show has finally landed on Disney +. But with a warning.

Prior decades of great programming now comes with this precursor.

These are the folks in charge of this decision.
Tuesday February 23, 2021
Saint Polycarp, Bishop and Martyr
"I have been in policing for almost 30 years, and in that time I have been involved in a number of critical incidents, and responded to a number of horrific scenes. The events on January 6, 2021, constituted the worst attack on law enforcement that I have seen in my entire career. This was an attack that we are learning was pre-planned, and involved participants from a number of states who came well equipped, coordinated, and prepared to carry out a violent insurrection at the United States Capitol."- Former chief of the US Capitol Police, Steven Sund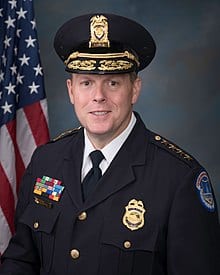 The Muppets are not the only concern for Disney fans. In order to get more of its great library of of R rated material to the general public, Disney + has launched a new section on it's streaming service called Star.
Now you can watch all those non-family friendly movies you don't want your little ones to see such as Die Hard and Deadpool.
But don't try to look for it however if you live in the US as it is for international audiences only.
Speaking of International News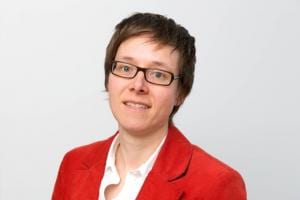 "It is a challenging but also exciting phase for the Catholic Church in Germany.
With the Synodal Way, something new has started.
This process will enable me to quickly get to know the differentiated Catholic landscape."
Bishop Peter Kohlgraf of Mainz says this…
"Quite a few people who have homosexual attractions belong to the Church and are truly pious in the best sense of the word. As to the demand for chastity: what does it mean from the perspective of people who experience same-sex attraction? I think that few of them would consider this demand as tactful and respectful, because — as the Catechism also knows — this inclination is not self-selected."
Patheos writer Fr. Matthew Schneider, L.C. of Through Catholic Lenses says this…
"There has not been a definition in the extraordinary magisterium but the ordinary universal magisterium can be infallible if taught universally with regard to time and place. The immorality of homosexual acts is an infallible teaching of the Church in the ordinary universal magisterium. Thus, the Church cannot change this teaching no matter how much certain priests might wish it changed. How we minister to those who are attracted to the same sex to help them live chastity and other aspects of growing in holiness — be it following a Courage or Spiritual Friendship model — is prudential. However, prudential application cannot go so far as to endorse sinful acts of individuals, such as sexual acts outside of legitimate marriage. Likewise, prudence allows blessings of friendships but does not require them. However, blessing friendships should be a friendship that is leading people towards holiness, not a blessing of 'homosexual friendships' as a kind substitute for marriage, endorsing — at least implicitly — the immoral sexual acts of the 'friends.'"

The world's largest pregnancy help organization is preparing for its 50th annual training conference, with both virtual and in-person options.
The Heartbeat International Conference will take place in Columbus, Ohio, from April 27-30.

The Great Golfer Tiger Woods was involved in a serious rollover car accident in Rancho Palos Verdes, California.
He suffered a comminuted open fracture in his right leg during the single-vehicle crash.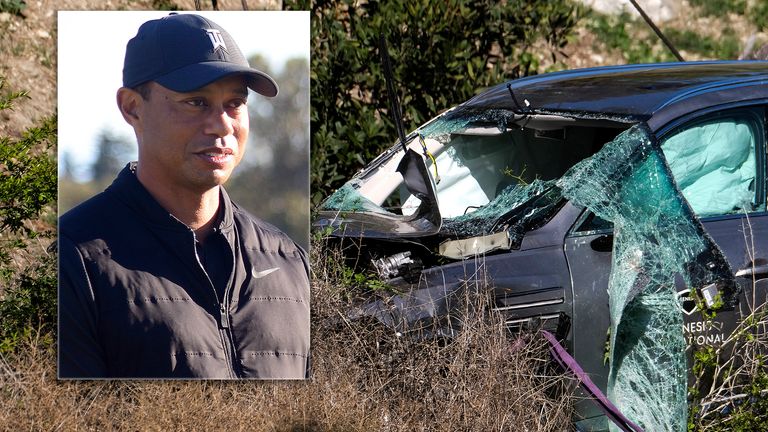 Wednesday February 24, 2021
Meanwhile Down Under
If your looking for a lucrative career that is needed right now, Australia has less than half the palliative care doctors it needs.
An Australian university has found that the country has less than half the number of palliative care physicians needed to care for terminally-ill patients.

A study published by Australian Catholic University's (ACU) PM Glynn Institute revealed that the country only has 0.9 palliative care doctors per every 100,000 people. According to the ACU, health industry standards state there should be at least two doctors for this population.

Australia is currently considering legalizing euthanasia nationwide. Two states have already legalized it, and the issue has been debated in many other states. At least one state, Tasmania, is expected to legalize the practice later this year.
If the doctors aren't there to care, people fall into the temptation that killing others is the best solution to the problem which of course is against Catholic teaching and the dignity of human life.
Also in Australia
A Wild Australian Sheep Gets Sheared Of 78 Pounds Of Wool
When we as humans wonder around out in the wilderness our wool gets wild and weighs us down. The good shepherd finds us and sheers all that sin, anxiety and unrest off our souls. Then we can be free to run in the fields of the Lord. Everyday biblical and catechetical lessons abound everywhere if only we have the eyes to see and the ears to hear. Jesus wants to go after the lost sheep to free them from the wool that weighs them down.
From News Down Under to News Out of this World
When NASA's Perseverance rover touched down on the Martian surface last week, humans cheered from the confines of planet Earth.

But if the space agency or others hope to leave and send astronauts to Mars, experts say they need to consider a technology that was studied decades ago but never fully developed: nuclear-powered rockets.

"If we decide to send humans to Mars, nuclear propulsion is likely to be central to that journey," says Roger Myers, an independent aerospace consultant and co-chair of a panel convened by the National Academies to study nuclear propulsion.
Thursday February 25, 2021
Would you rather visit Disney World or Universal Studios when visiting Orlando Florida?
Or would you rather attend the The Conservative Political Conference (CPAC) running till Sunday February 28, 2021?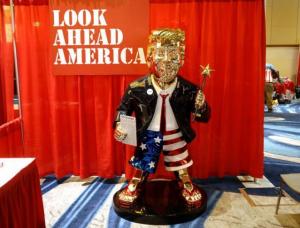 It's was sold out to the general public. Tickets were $330, but tickets for the Premium Platinum Package were being sold for $15,000.
Or if you can't afford that you could get the Premium Gold Package for $7,500.
Ever wonder how abortion became legal in this country? Well now maybe you can.
The co-writer and star of a new film chronicling the courtroom drama of the 1973 Roe v. Wade Supreme Court case said in a recent interview that the film aims to be a truthful and historically accurate account of how the landmark decision came to be, and stars actors with varying views on the topic of abortion.

"Roe v Wade," co-written and co-directed by Loeb and Cathy Allyn, is set to premiere at the Conservative Political Action Conference (CPAC) Feb. 28.
Ever wonder if Vincent van Gogh had any secret lost paintings stored in a French attic somewhere?
A painting of Paris by Vincent van Gogh, which has almost never been seen by the public after being stashed within a French family's private collection for more than a century, has finally been unveiled.
"Street scene in Montmartre" was painted in the spring of 1887, three years before the Dutch master is believed to have died by suicide.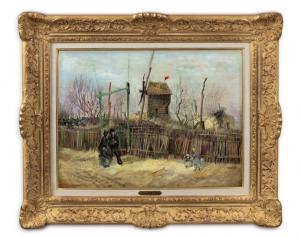 Ever wonder what would happen if you found something in the backyard of your newly bought house that was not all that good?
From gardening to finding guns — some Phoenix homeowners dug up a surprise while trying to plant a new tree in their backyard.

The homeowners where digging the hole in the corner of their fenced backyard on Sunday when their shovels hit something. Phoenix police said it was a duffel bag full of handguns and rusted rifles.

Once the homeowners realized what the bag contained, they called police and gave them the weapons.

"We're very thankful for the family who called this in, to make sure that if they are connected later to something, obviously related to a crime that we have justice for that family as well," says Sgt. Mercedes Fortune with the Phoenix Police Department.
Ever wonder how America is getting along with it's international neighbors. Well on Thursday
President Biden orders airstrikes in Syria, retaliating against Iran-backed militias. The airstrikes
on buildings in Syria that the Pentagon said were used by Iranian-backed militias, in retaliation for rocket attacks on U.S. targets in neighboring Iraq.

The strikes killed at least 22 people, London-based Syrian Observatory for Human Rights said on Friday, citing unconfirmed local reports.
May the souls of all those who died have found mercy of God's forgiving grade before they died.
Friday February 26, 2021
While we all have problems, you don't usually see the kidnapping of 300 young girls from their school.
More than 300 schoolgirls have been kidnapped by unidentified gunmen from a school in north-western Nigeria.

Police say they believe the girls were taken to a forest after being abducted from their boarding school in Jangebe, Zamfara state, on Friday morning.

It is the latest mass kidnapping from schools in recent weeks. Armed gangs often seize schoolchildren for ransom.
I don't know about you, but my problems are not this bad and Lord have mercy on them and may he return them safely.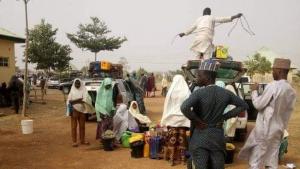 This Week on Jimmy Akin's Mysterious World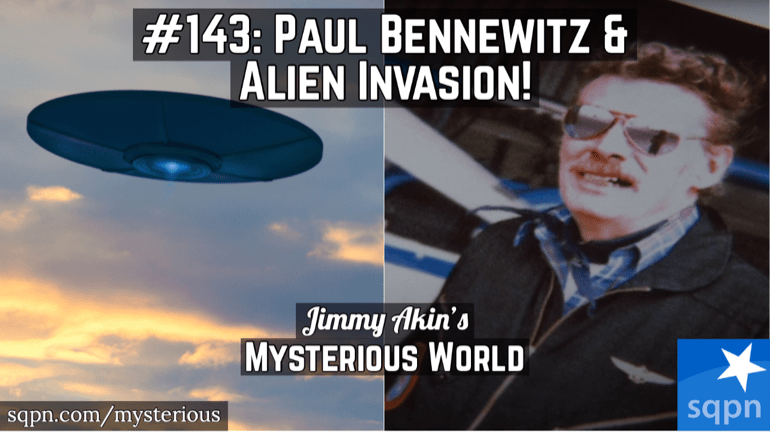 MYS143: Back in the 80s, Paul Bennewitz became deeply alarmed at evidence of an alien presence on Earth. He reported his discoveries to officials who took them seriously. Jimmy Akin and Dom Bettinelli discuss how he became convinced we had to fight back and so developed the attack plan Project Beta.
Saturday February 27, 2021
Even the pope understands the necessity of psychological services as part of mental health. When he was young he saw a shrink. He Said…
"Being provincial of the Jesuits, in the terrible days of the dictatorship, in which I had to take people in hiding to get them out of the country and thus save their lives, I had to handle situations that I did not know how to deal with. Throughout those six months, she helped me position myself in terms of a way to handle the fears of that time. Imagine what it was like to take a person hidden in the car – only covered by a blanket – and go through three military checkpoints in the Campo de Mayo area. The tension it generated in me was enormous. The treatment with the psychiatrist also helped me to locate myself and learn to manage my anxiety and avoid being rushed when making decisions. The decision making process is always complex. And the advice and observations that she gave me was very helpful. … Her teachings are still very useful to me today."

After debating the bill on Friday evening and voting on early Saturday morning, the House passed the $1.9 trillion American Rescue Plan of 2021 by a largely party-line vote of 219 to 212. The bill funds vaccines, testing and tracing, and provides economic relief including stimulus checks to American families.

It does not, however, include prohibitions on funding of abortions, something that pro-life groups—including the U.S. Conference of Catholic Bishops (USCCB)—have warned would increase abortion funding.
Sunday February 28, 2021

Some of the Golden Globe Winners

Pixar's Soul– Best Animated Picture/Best Original Score
Schitt's Creek– Best Television Musical or Comedy/Best Actress Catherine O' Hara
The Crown-Best Television Drama/Best Actress Emma Corrin/Best Supporting Actress Gillian Anderson/Best Actor Josh O'Connor
The Trial of the Chicago Seven-Best Screenplay-Motion Picture
Nomadland-Best Motion Picture Drama/Best Director Chloé Zhao
Borat Subsequent Moviefilm-Best Motion Picture Musical or Comedy
Minari– Best Motion Picture-Foreign Language
Trump gives first public speech since leaving white house at CPAC
Now more than ever is the time for tough, strong and energetic Republican leaders who have spines of steel. We cannot have leaders who show more passion for condemning their fellow Americans than they have ever shown for standing up to Democrats, the media and the radicals who want to turn America into a socialist country."
New Movies of the Week
Deaths of the Week
Lawrence Ferlinghetti (March 24, 1919 – February 22, 2021), was an American poet, painter, social activist, and the co-founder of City Lights Booksellers & Publishers. He was the author of poetry, translations, fiction, theatre, art criticism, and film narration. Ferlinghetti was best known for his first collection of poems, A Coney Island of the Mind (1958), which has been translated into nine languages, with sales of more than one million copies.When Ferlinghetti turned 100 in March 2019, the city of San Francisco proclaimed his birthday, March 24, "Lawrence Ferlinghetti Day"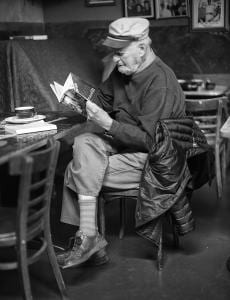 "Constantly risking absurdity and death whenever he performs above the heads of his audience the poet like an acrobat climbs on rime to a high wire of his own making and balancing on eyebeams above a sea of faces paces his way to the other side of day performing entrechats and sleight-of-foot tricks and other high theatrics and all without mistaking any thing for what it may not be
For he's the super realist who must perforce perceive taut truth before the taking of each stance or step in his supposed advance toward that still higher perch where
Beauty stands and waits with gravity to start her death-defying leap And he a little charleychaplin man who may or may not catch her fair eternal form spreadeagled in the empty air of existence"– Lawrence Ferlinghetti, A Coney Island of the Mind
Quotes and Fun Posts of the Week
Fictional Truth is sometimes way weirder then intentional fiction people make up in books.