Their is both an objective and subjective aspect to music.
Not everyone sings along together to the same radio station.
A song can be constructed together with all the right cords, carefully arranged words and well orchestrated musical notes but still be disliked by an individual in much the same way a person might not like the taste of a fancy gourmet meal prepared by a master chief. Some people just prefer something off the dollar menu at McDonalds.
A song can also be terribly written lyrical and musically but yet still be sung with gusto by someone who has let that song seep into their soul by way of their ears.
You can just stick with songs stuck in your head that you know by every heartbeat of the track or like me you can venture out into the world of unknown music and add new tunes to your ever expanding playlist.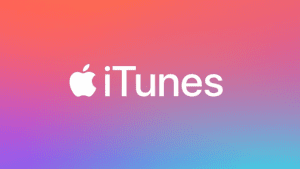 With all the melodies being produced and distributed online, it can be hard to keep track of new and upcoming works of poetic toe tapping sing-alongs.
You haven't heard it all.
2021 has fresh new and old blood to add to your virtual or perhaps real CD/Record/8 Track/Cassette collection.
Here are 21 new sounds that got caught in my ear canal in this new year of 21 so far.
I also refer to other songs released in the prior year 2020.
There is also a link to the cinematic visual aspect of the song from the singer or bands creatively crafted music video.
Perhaps you'll like them and want to hum and dance along.
Or maybe you'll just like the amusing mini-movie that gives flesh to the artists audible creation.
Regardless here they are…
All My Favorite Songs from OK Human by Weezer (3:23) Alternative
Last year Weezer gave us a Hero. This year they offer us more of our favorite songs. I've liked other songs Weezer has crafted so it's good to have them still writing new material in 2021. And they have another album on the way which is going to be called Van Weezer. Hero will be on there as well as a song named The End of the Game. The repetitive refrain in this latest offering. is catchy. The dreamlike video shows the downside of computer screens and how they suck people's attention away. It also shows you how screens can help a person travel across space and distance.
All my favorite songs are slow and sad
All my favorite people make me mad
Everything that feels so good is bad, bad, bad
All my favorite songs are slow and sad
I don't know what's wrong with me (Ooh, ooh, ooh)
I don't know what's wrong with me (Ooh, ooh, ooh)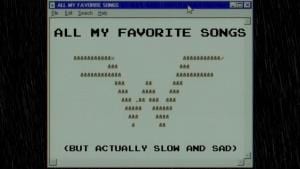 Child Of Love (feat. Bear Rinehart of NEEDTOBREATHE) – Single by We The Kingdom (4:11) Christian
We The Kingdom should not be confused with the band We Are Messengers further down on the list. The more I listen to this band, the more I'm liking them. The blending of and harmonizing of male and female voices of this multigenerational family of musicians, producers and songwriters giving their all rocking and having a good time singing about the joy of their Christian faith is catchy and inspiring. Their bringing together of harmonious voices is on full display with the 2020 collaboration of different Christian singers on the recording of God So Loved which is sung in different languages as well as different voices. Joining them on this recording is a member of the group NEEDSTOBREATHE whose own 2020 Mercy's Shore is worth landing on. This year their new EP The Sunday will have you WALKING ON WATER. It seems the modern habit of musicians today to release singles at various times before and after the full length album is released. COL has different versions released at different times. The full length album Holy Water was released in 2020 and this single off the album was released in 2021 and the title track was released as a single in 2019.
I'm gonna climb a mountain
I'm gonna shout about it
I am a child of love
I found a world of freedom
I found a friend in Jesus
I am a child of love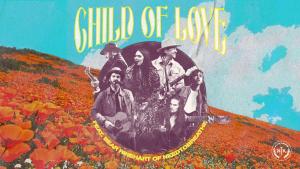 Help Is On The Way (Maybe Midnight) – Single by TobyMac (3:02) Christian
Years after leaving D.C. Talk, TobyMac continues to make funky beats with reminders of God's faithfulness. In 2020 TobyMac helped us to See the Light. The video for that was recorded together separately. Now he reminds us that Help is On the Way. It's good to remember that like Gandalf, God is never late, nor is he early. He arrives precisely when he means to. The video has Toby sporting a few cool outfits to belt out his tune including an suave english cap. He is also seen running like Tom Cruise through empty streets while a trio of what I can only assume are angels who look like Jedi watch another young man run through the streets.
It may be midnight or mid-day
He's never early, never late
He gon' stand by what He claimed
I lived enough life to say… (Say, say, say)
Help is on the way
Roundin' the corner
Help is on the way
Comin' for ya
Help is on the way
Yea-ee-ayy
I lived enough life to say…
Help is on the way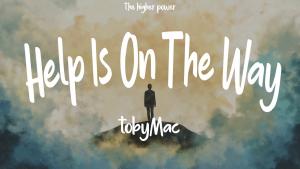 Amen (Reborn) – Single for KING & COUNTRY, Lecrae & The WRLDFMS Tony Williams (3:49) Christian
fK@C have a artistic tendency with this song and last years Together to bring creative talent together to perform uplifting music for people to tap their toes and listen to. You can't really sing along with it or dance to the rhythm, but for some reason it still sounds pleasant to the ears in a calming upbeat sort of way. Watching them perform this in the studio together with a group of people who love playing music for God helps set the prayerful tone their aiming for. The Christian rapper Lecrae is one of the participants in this musical extravaganza of sound. The rapper of God has also lent his services recently to an artist named Hulvey, along with a gal named Svrcina to give us some Reasons for singing.
You're in my blood (You're in my blood), my veins (My veins)
In every word (In every word) I pray (I pray)
You gave it all (You gave it all) for me
I'll give it all (I'll give it all) for You (For You)
Oh, I'm in love (I'm in love) with You (With You)
Overwhelmed by You (By You)
And if the world is listenin'
This is my confession
You are my obsession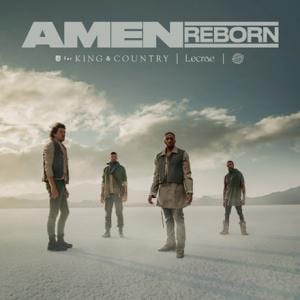 Way Less Sad from OK ORCHESTRA by AJR (3:26) Alternative
(AlSO Watch on Jimmy Kimmel )
This might be one of my favorite newly discovered bands. I think I might put them on the same enjoyment level as Imagine Dragons, Coldplay, and OneRepublic. Their jolly creative music videos remind me of the upbeat energy of an OK Go Music video. It's filled with happy feelings that vibrate in the singing and style of the material presented and pouring forth from their musical talents. This song is going to be on their soon to be released album along with last years grand hit Bang!. Their Very good album OK Orchestra came out on March 26, 2021 with a lot more creative music including Ordinaryish People feat. the extraordinary Blue Man Group.
[Pre-Chorus] I'm a-okay, I'm a-okay (Ah-ah, ah-ah, ah-ah)
You say it but you just don't mean it
You're so insane, you're so insane (Ah-ah, ah-ah, ah-ah)
Shut up and just enjoy this feelin'
[Chorus] Don't you love it? Don't you love it?
No, I ain't happy yet
But I'm way less sad
Don't you love it? Don't you love it?
No, I ain't happy yet
But I'm way less sad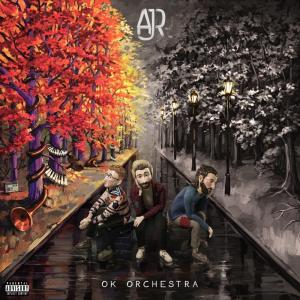 Die Young from Kaleidoscope Eyes by Sheppard (3:51) Pop
One of my favorite bands in recent years is Sheppard. Their cheery up-tempo catchy harmonies of male and female voices blending together help a lot of their pop songs end up on my playlist. This song and others off their new album are worth listening to as well as their other past offerings. This song has a memento mori feel to it and is an encouragement to live life to its' fullest and that even those who die young can have lived a darn good life. Just look to the youngest saints canonized by the church. Click here to here to hear their Full Album Performance of Kaleidoscope Eyes which has a song on it dedicated to mothers called Thank You.
We burn as bright as the sun
'Cause life is temporary but we already know
That we are who we are
And we live every day as our last
[Chorus] Even if we die young
They will remember us
Even if we die young
We had a damn good run
Even if we die you-u-u-ng
Oh-oh-oh-oh, oh-oh-oh-oh
Even if we die you-u-u-ng
Oh-oh-oh-oh, oh-oh-oh-oh
Even if we die young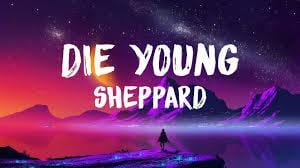 Love Me When I Don't from The Lucky Ones by Pentatonix (3:20) Pop
The Lucky Ones album contains lots of great songs including the title track The Lucky Ones. This group of five acapella singers continues to sing already established hits such as The Weekend's Blinding Lights as well as original material such the one below. I think it's original anyway. Seeing people dedicated to their craft is inspiring to anyone who puts their time and energy into being sub-creators of various material whether it be painting , making soap, writing stories or crafting new music.
The demons are strong
I put you through hell
You know me too well
And you bring me home
'Cause you always know (Always know)
How to love me when I don't
When I'm too hard on myself
I don't ask for help
When I'm not okay
I push you away
But you pull me close
'Cause you always know
How to love me when I don't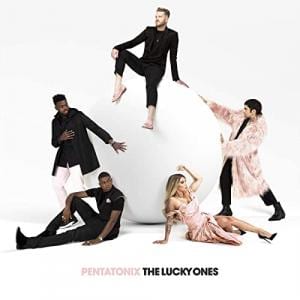 CLOUDS from CLOUDS (THE MIXTAPE) by NF (4:04) Hip-Hop/Rap
As a genre Hip-Hop/Rap is not something I usually seek out and go out of my way to listen to. Most rap I find just plain boring and crude for me to spend my short time on earth listening to it. But their are always exceptions. The Artist known as NF has given us this mixtape where he gives us Clouds and a STORY. The music video for this particular song of a rapper who seems to be able to spontaneously teleport to different places like Nightcrawler from X-Men as he belts out his feelings about being a recording artist caught my attention. I'm wondering how they filmed the music video as it's not cheap looking and is so much more creative then the ones where rappers are cursing up a storm and females are showing off their unseen beauty to the general public. You can be like NF and sit on a cloud and listen to his beats while thinking about your own life as well.
Mixtapes aren't my thing, but it's been awfully exhausting
Hanging onto songs this long is daunting (Yeah)
Which caused me to have to make a call I thought was ballsy
Resulting in what you see today, proceed indulging
As always, the one-trick pony's here, so quit your sulking
Born efficient, got ambition, sorta vicious, yup, that's me (Woo)
Not artistic, unrealistic, chauvinistic, not those things
Go the distance, so prolific, posts are cryptic, move swiftly
Unsubmissive, the king of mischief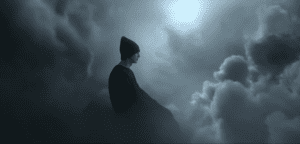 Easy from Who Am I? by Pale Waves (2:54) Alternative
This was an easy song to like. It makes me think how some people are so easy to love such as my lovely wife or my cute looking grand daughter whom I have yet to meet. It is great to be alive at the same time as she. And the more you learn about God, really learn about and acquire an accurate knowledge of God the easier it is to love him. This is a fun little song from a band that I just discovered in my search for new music. Listen to those chill Pale Waves before you Fall to Pieces.
Close your eyes, act surprised, it took its time
I know it's not your birthday
Oh my …, I don't believe, how can it be?
That you're alive at the same time as me
[Pre-Chorus] Why? Why?
Would I ever know a life without you?
I would fade into the blue
[Chorus] You keep the lights on for me
You help me to believe
Loving you, loving you is easy
Loving you, loving you is easy
You changed something inside me
I'm not who I used to be
Loving you, loving you is easy
Loving you, loving you is easy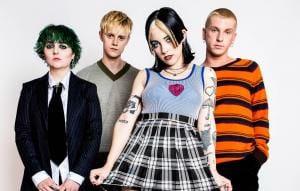 Somebody Loves You from W.L. (Deluxe) by The Snuts (3:27) Indie Rock
The band in question was given permission from their record label to do whatever they wanted with the budget for their next video. They decided to give the funding for the video to the Scottish Refugee Council. They then asked some people supported by the charity to tell how their song made them feel. The resulted video that came from this was shot entirely on mobile phones. The quality of the music matches the human charity displayed by the band who sings it. This song is a nice follow up to their single from last year called That's All It Is. Their new album has some other good songs collected over the last 3 years and That's All It Is.
It's a lovely day, rain clears from my feet again
The panic stations clear out from the streets today
It's a lovely day, now call your friends, your family
Somebody loves you, yeah, and that's all I'll say
Somebody loves you, yeah
(Somebody loves, somebody loves)
That's all I'll say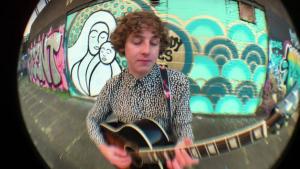 Love Story (Taylor's Version) from Fearless (Taylor's Version) by Taylor Swift (3:56) Country
I believe that lately Taylor is one of the most productive, proactive, and hardest working woman creating and putting out songs for people today. She put out an album in 2019 followed by 2 more in 2020 which included the catchy Cardigan from folklore. In 2021 she's not slowing down. Fearless (Taylor's Version) comes out in April which includes You All Over Me (Taylor's Version) (From The Vault) [feat. Maren Morris]. She gives us a variety of diverse songs listed in different categories including alternative, pop and country. Taylor reminds me of another hard working country woman named Tenille Townes who put out her debut album called the The Lemonade Stand in 2020. It's also worth stopping and taking a sip of her songs. Right now here is Taylor giving us a love story.
That you were Romeo, you were throwin' pebbles
And my daddy said, "Stay away from Juliet"
And I was cryin' on the staircase
Beggin' you, "Please don't go, " and I said
Romeo, take me somewhere we can be alone
I'll be waiting, all there's left to do is run
You'll be the prince and I'll be the princess
It's a love story, baby, just say, "Yes"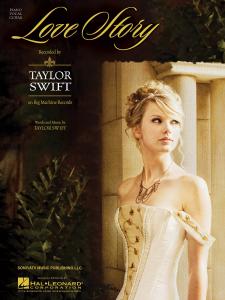 I NEED YOU from WE ARE by Jon Batiste(2:37) R&B/Soul
Sometimes you just need to dance. Jon Batiste who gave Pixar's Soul its soul, gives us a very good reason for some old-fashioned dancing around the room. If you can't dance to this personality of talent from A Late Show with Stephen Colbert, I don't know WHATCHUTALKINBOUT
We done a lot of living
We working overtime
Don't need another million
You got that gold mine
I love the way you're livin'
'Cause you so genuine
You got that something special
Didn't you know?
I just need you, you, you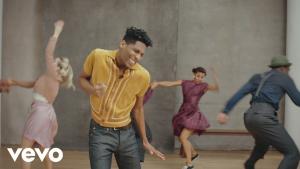 Poppin' Shakin'– Single by NiziU(3:13) J-Pop
Last year the world was blown up by Dynamite set by the all boy K-Pop band BTS. This year the all girl J-Pop band NiziU gets you Poppin' Shakin'.
There seems to be more girls in this band then in some cities in their home country. But the result is still bubblegum music fun. Like the song? Well Take a Picture.
It's time to GO!
Da Dancing Day&Night!Maware Happy tune!
Feel it up, feel it up, feel it up!
Need your love!
La la poppin' shakin'
Muchūnisaseru kotchi yo We need U!
Join us, join us, join us, start it up!!
Oh just have FUN!
La la la la la la la la la La la la la la la la la
La la la la la la la la la
La la poppin' shakin'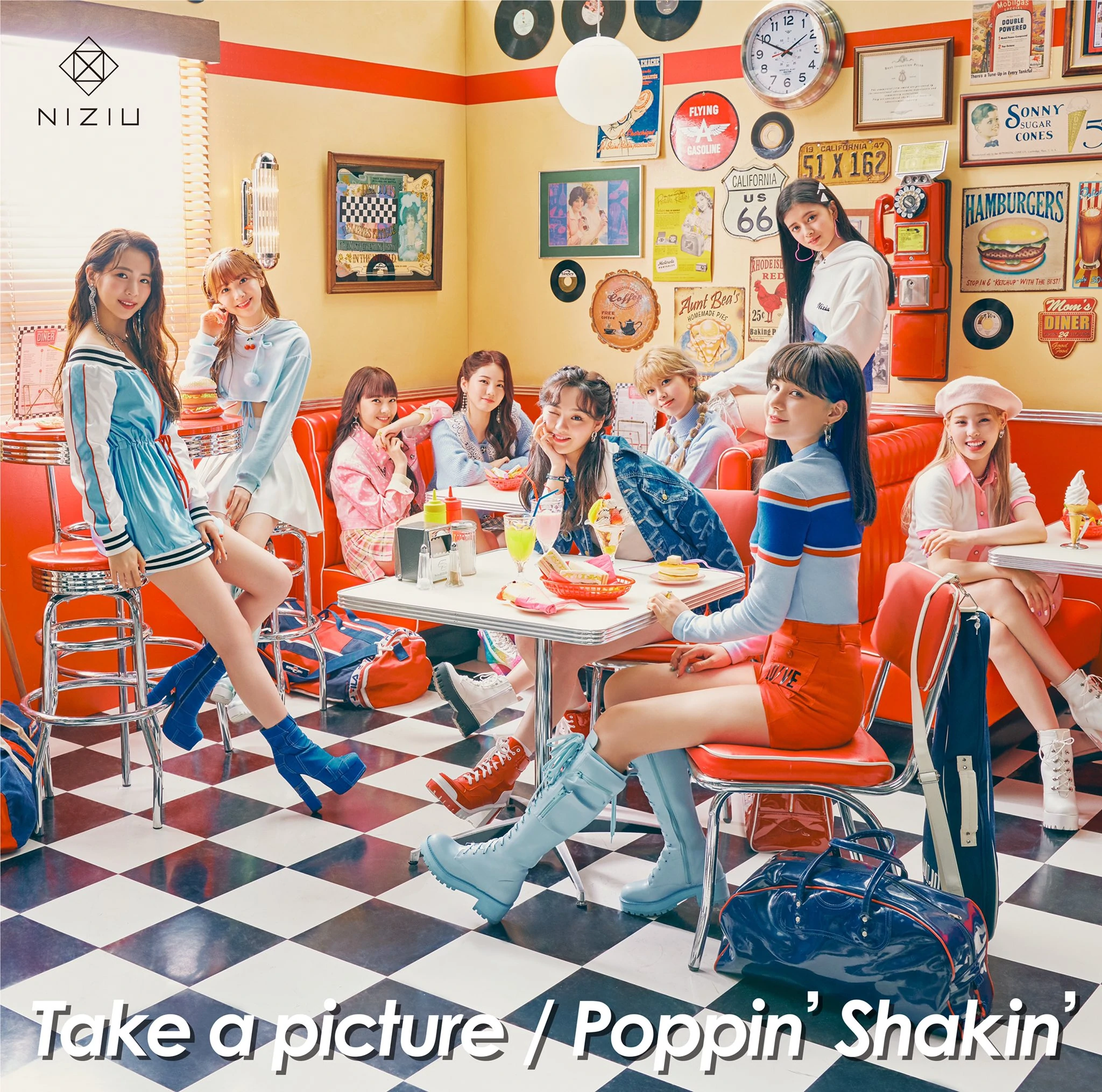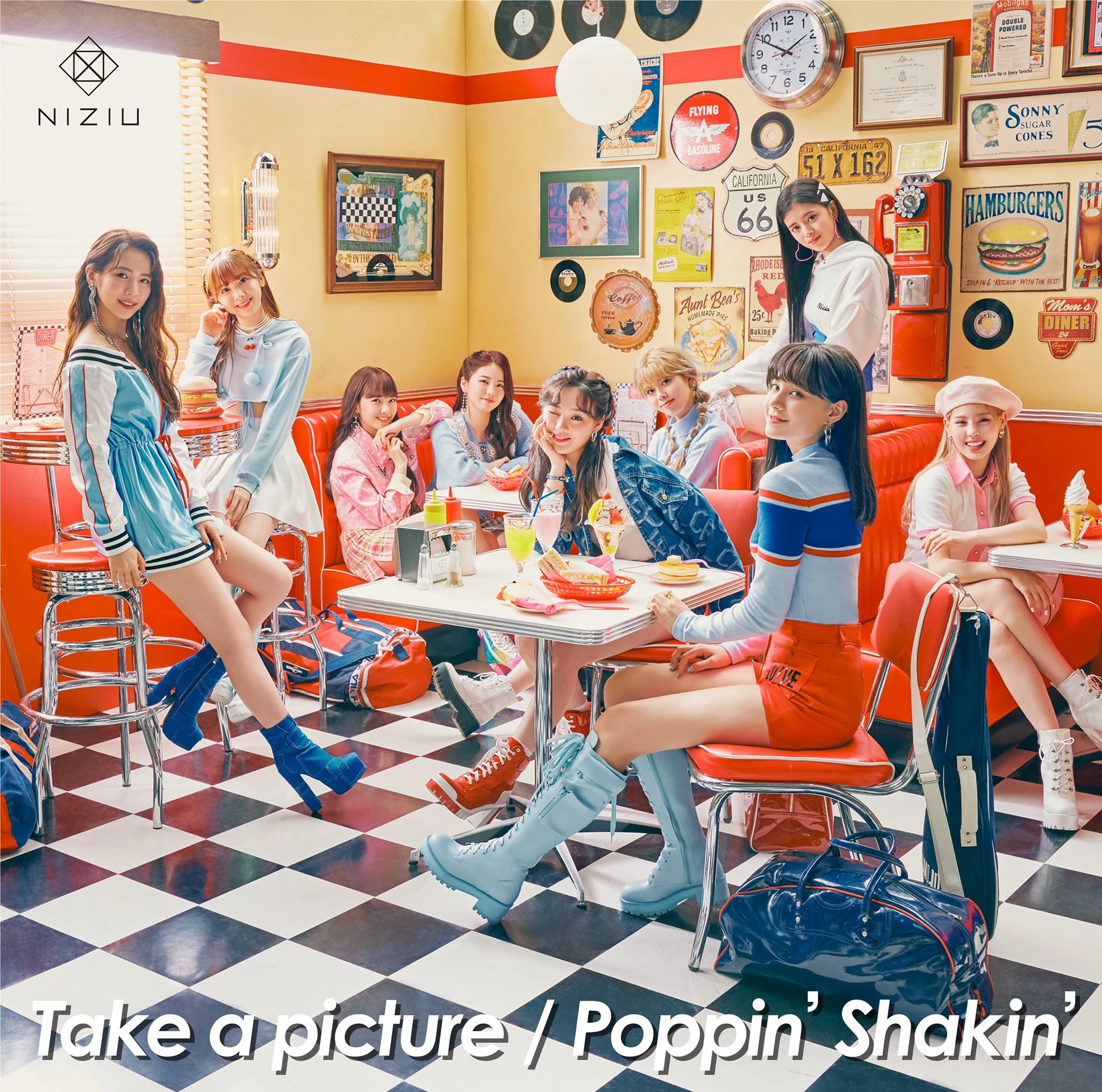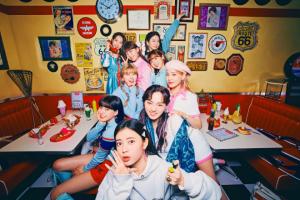 Wellerman (Sea Shanty Folk Session) – Single by Storm Seeker (2:10) Folk
ARRRR. There is nothing fantastically musical like a group gathered around to sing some good ol sea shanties. This particular chanty shanty seems to have been sung by a lot of other buccaneers. I chose the ones who also sang 2020's row row row to represent sea shanters everywhere. Musicians gathered around singing in different places is quite the 2020 phenonium. But it works so here you are mattys. And besides these Storm Seekers you could also hop on board The Fisherman's Friends vessel and hear there Shanty Man (From "Keep Hauling" Soundtrack).
And the name of that ship was the Billy o' Tea
The winds blew hard, her bow dipped down
Blow, me bully boys, blow
Soon may the Wellerman come
To bring us sugar and tea and rum
One day, when the tonguin' is done
We'll take our leave and go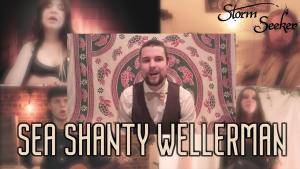 Kissed by Wolf– Single by Karliene (3:05) Celtic
Because my wife loves all things Irish, I had to include something Celtic released in 2021 for this list. Searching through the virtual emerald isle I came upon this girl. She has an interesting array of songs that seem to focus on cultural mythological themes and legends. Her 2020 Destiny Is All is another example of her unique style at work. You sometimes have to listen outside of mainstream box to discover hidden audible treasures. Irish music holds plenty of gold for all to listen to. Another good example of an Irish musical experience is the collaboration of different Irish/Celtic artists brought together in 2020's May the Road Rise. Nathan Carter the genius behind this collaboration of Irish's finest tune makers also helps give us Wings To Fly.
(Kissed by wolf )
We fight with the one called wolf-kissed
(Kissed by wolf )
The one with the sight of Odin
(Kissed by wolf )
We know that every scar
(Kissed by wolf )
Is revered in Valhalla

Abyss O'Time from Omegacoustic – EP by Epica(4:13) Metal
Metal like Rap is another genre I don't normally go out of my way to listen to. Of course there are exceptions. Also not all sounds produced by a metal band sounds like metal. This song has harmony, no clashing instruments and no screethy voices sounding like someone is garaling knives. It has a pleasant soothing female voice singing about the abyss of time. Omegacoustic is another example of their calm smooth singing.
One thought that grows in the abyss of time
Fills up the vast space with matter and life
Free of the darkness that fetters the soul
Find at the source the end of your goal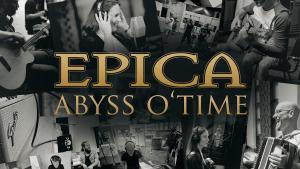 Head Up High from Head Up High by FITZ & Fitz and The Tantrums (2:13) Alternative
Fitz and the boys are back in another fun little ditty. Actually Fitz is flying solo, as you can see in the video. But remember everybody needs Somebody Sometimes. Like NF, Fitz is seen in several different places this time mostly through the art of animation. Unlike the young rapper he is always seen with his guitar, even on the moon. It's a positive tune with a positive message and another catchy refrain.
I gotta headache and a heartache but it's summertime
I'm running circles tryna find another finish line
Plug in that power system, light up that optimism
Even on my darkest days
I get knocked down but I just keep my head up high, high, high
Oh, high, high, high
Stuck on the ground but I just keep my head up high, high, high
Oh, high, high, high
Keeping my head up, head up high
Keeping my head up, head up
Keeping my head up, head up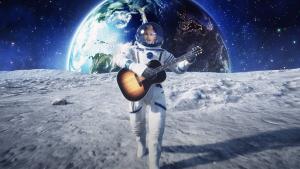 This Will Be Our Year (Lo-Fi Version) – Single by OK Go (2:07) Alternative
Compared to OK Go's other music videos this one is pretty lo-fi. But sometimes a simple video with a simple song with a simple melody can be simply soothing and relaxing. For an example of their most recent genius displayed, check out their 2020 video shot during the COVID pandemic where they are All Together Now. It is still brilliantly timed and edited for your viewing pleasure.
The warmth of your love's
Like the warmth of the sun
And this will be our year,
Took a long time to come.
Don't let go of my hand now
the darkness is gone
And this will be our year,
Took a long time to come.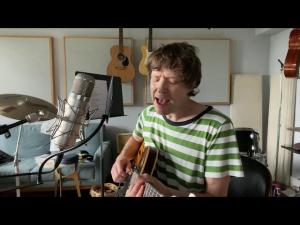 Image of God (feat. Vince Gill) – Single by We Are Messengers & Nashville Life Music (3:23) Christian
Everyone of these songs showcases the beauty of the creator in its notes. This video starts off with a sonogram of an unborn baby which sets the tone of the rest of the track. WAM continues the deep spirituality of 2020's Love with a song we can love. Vince Gill can also be heard with a guy named Ryan Stevenson and the legendary Amy Grant who I saw in Concert 3 times and made a music video of one of her songs for a video production class, which I got an A on. Listen to what happens When We Fall Apart.
Made in the image of…
Made in the image of God
Beautiful shades of love
We are made…
Made in the image of…
Made in the image of God
That's where the light comes from, yeah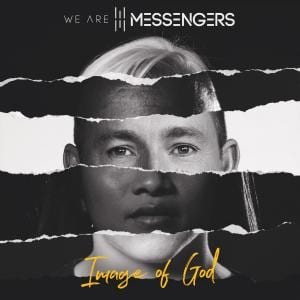 Lose You Now– Single by Lindsey Stirling & Mako (3:13) Electronic
Lindsey Stirling has the appeal of being a beautiful woman who can jam on a violin and look good while doing it. I have noticed that lots of musicians have borrowed her for her high quality violin skills to add to their songs. 2020's Between Twilight showcases her solo talent and the current video tells a visual story alongside her musical aerobics. She is still fiddling in 2021 with solo material such as the League of Legends: Wild Rift.
I wish I could remember every second we had
I know I tried to count 'em all one by one, one by one
But you don't get 'em back, you don't get 'em back
Take every memory we've ever had
Oh, I want to live 'em all one by one, one by one
[Chorus] And I swear that I'm not gonna lose you now
I'll keep you in my life somehow
And even when the lights go down, down
I could never lose you now
And еven though we're not so closе, yeah
Maybe you can pick me up, still
'Cause I can't stop falling down
I can't stop falling down
And I'm not gonna lose you now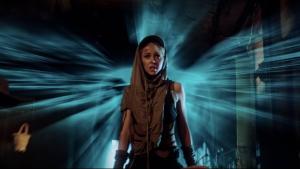 Wanda's Theme (End Credits from "WandaVision") from WandaVision: Episode 1 (Original Soundtrack) by Christophe Beck (1:47) Soundtrack
We end this selection of 21 songs from the first part of 2021 with the end credit theme from one of the best new shows of 2021. That would be the latest mysterious encaptivating Marvel Universe offering WandaVision. WV follows in the footsteps of great superpowered female action drama like last year's DCs' Stargirl. Star Girl also happens to be the name of another really great Disney + film for young people that has this captivating song performed by the stargirl of the movie, the young and graceful Grace VanderWaal. You can listen to that song Today and Tomorrow.Grace has just graced us with a new edgy grungy new song. But Don't Assume What You Don't Know about the song. below you can catch all the theme songs to WV.
Ok. Here is 1 Last Cigarette for you. A song from the new Disney film Raya and the Last Dragon will Lead the Way in movie music with Jhené Aiko.
For those intrigued by the songs I've mentioned, here is my ITUNES list of the songs.
Happy Listening.
2021
MORE 2021
2020