A lot of visual storytelling come out every year and it can be tough to keep track of all the possible films and TV shows you might want to watch.
So as one movie lover to another I decided to make a list of some of the films and TV shows that have been released so far in 2021,
with the expressed desire to provide you with a easy and quick resource to learning about those pieces of entertainment.
Here is what has been released so far that stood out to me in the first two months of 2021. Such a new Superman.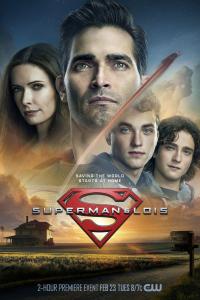 This is but a fraction of what is out there.
I got help with the descriptions from IMDB and Rotten Tomatoes.
Action Adventure

Skyfire
And the flames went higher on Tianhuo Island. And it burns, burns, burns the movie Skyfire. The island where all the action happens is as beautiful as a para para paradise. It almost makes people forget that it is located in the middle of a Johnny Cash song, the world famous "Ring of Fire" on the the world renowned Pacific Rim volcanic belt. No giant monsters as far as I know are involved in the destruction that is set up in this film. This is a disaster movie and of course the volcano erupted, and the fate of the people on the island is entangled with it.
Imagine the rumble of 70s disaster flicks like Earthquake with the nature-gone-wild plot of Jurassic Park and you'll get the idea.-Richard Crouse movie reviewer.
Action Thriller
The Marksman
Another gritty Liam Neeson action piece. This time the man with a set of skills plays A rancher on the Arizona border who becomes the unlikely defender of a young Mexican boy desperately fleeing the cartel assassins who've pursued him into the U.S. The cartel will no doubt suffer great losses as Liam does his thing.
I'm not sure who's more tired, Liam Neeson playing another old war vet/cop/special-ops guy getting it up to beat the snot out of a bunch of rowdy upstarts or me, having to sit through another round of the same gummy mulch. Tom Meek -Cambridge Day
Red Dot Netflix
When Nadja becomes pregnant, She and her significant other make an attempt to rekindle their relationship by traveling to the north of Sweden for a hiking trip but soon their dreamy romantic connection trip turns into a hellish nightmare as the couple find themselves fleeing for their lives in the unforgiving wilderness from an unknown shooter. This is something they don't usually go over in couples therapy.
The idea that things are bad but you could be in these folks' shoes is the basis for all controlled-fear cinema. "Red Dot" contorts that notion in an unsettling and unsparing fashion you won't soon forget, winter, spring, summer or fall. Nick Rogers-Midwest Film Journal
Run Hide Fight (2020)
Die Hard in a High School. 17-year-old Zoe Hull uses her wits, survival skills, and compassion to fight for her life, and those of her fellow classmates, against a group of live-streaming school shooters. Either a winning action film or a sad reminder of the world we currently live in.
IMDB TRIVIA: This is the first movie released by The Daily Wire, a conservative media company. With hosts like Ben Shapiro, Matt Walsh, Andrew Klavan and Michael Knowles.
Crime Drama
I Care A Lot Netflix
In Elf Peter Dinklage played an angry elf. Here he plays a angry gangster. He goes up against the main protagonist who is A crooked legal guardian who drains the savings of her elderly wards. Marla Grayson (Academy Award nominee Rosamund Pike) meets her match when a woman named Jennifer Peterson (two-time Academy Award winner Dianne Wiest) she tries to swindle turns out to be more than she first appears.
I Care A Lot is a damning indictment of the corruption that pollutes the courts, healthcare, for-profit elderly care and, most of all, state-sanctioned guardianship, which strips the elderly and disabled folks of their agency.Kayla Kumari Upadhyaya-Autostraddle

Peter D in his greatest role ever. Space Pants Singer.
Judas And The Black Messiah HBO Max
Some people fight against Illinois Nazis. Bill O'Neal crashes the Illinois Black Panther Party per FBI Agent Mitchell and J. Edgar Hoover played by known other then Martin Sheen. Does Bill stay loyal to Hoover and subdue Panther Chairman Fred Hampton or does he soften to their cause as he falls in love with fellow revolutionary Deborah Johnson?
IMDB TRIVIA: Director Shaka King has described the initial idea for the film as "The Departed (2006) inside the world of COINTELPRO (Counter Intelligence Program)." He thought it was a clever way to "sort of Trojan-horse a Fred Hampton biopic and introduce the world, you know, a great segment of the world who is unaware of who he was, and is highly unaware of the Panthers' politics and ideology."
The Little Things HBO MAX
Kern County Deputy Sheriff Joe Deacon (Denzel Washington) is sent to Los Angeles for what should have been a quick evidence-gathering assignment. Instead, he becomes embroiled in the search for a serial killer who is terrorizing the city. As he digs up clues, secrets of Joe's past come to the surface creating conflict with the current investigating case.
People are so used to gun fights and car chases when it comes to detective stories these days. Especially in movies. This was a deep dive into how frustrating real police work can be. A lot of fumbling around in the dark, chasing your tails, being obstructed by the very law you swear to uphold. The real question the movie poses is how far are you willing to go in order to catch a killer?-jamielewis-51864 on IMDB
Locked Down HBO Max
A movie for today about Linda (Anne Hathaway) and Paxton (Chiwetel Ejiofor) in lock down during Covid in London. It is filled with witty dialogue and zoom meetings as they try to figure out their broken relationship in a broken world. As the film continues along, it ends up being a heist film towards the end of the movie as the two ex-loves plan on stealing a valuable diamond. How this comes about is interesting and works in the natural flow of the script. A fairly entertaining movie that tackles moral questions and the meaning of life and illiteracy among modern people in a very hilarious way. Despite being an pleasant enough film, I'll probably forget about as it doesn't stand out with anything spectacular. But is overall worth watching.-Catholic Bard's Actual Review
The United States vs. Billie Holiday Hulu
The film follows Jazz legend Billie Holiday during her legendary career as she is targeted by the Federal Department of Narcotics with an undercover sting operation led by black Federal Agent Jimmy Fletcher, with whom she had a tumultuous affair. Love, justice and crime seem to always complicate these types of situations.
The more you know about legendary singer Billie Holiday the more trouble you're likely to have digesting Lee Daniels's punishing new biopic. The film fails to express how much music meant to her-or what an impact she made on audiences & fellow musicians. Leonard Maltin leonardmaltin.com
Documentary
Billie Eilish: The World's a Little Blurry Apple TV+
I'm not that familiar with her music. I tried to listen to some of her music but overall didn't see the appeal. I much more prefer the music of Tenille Townes. I do find it interesting she got to sing the latest James Bond opening number.
In AppleTV's new documentary Billie Eilish: The World's a Little Blurry, director R.J. Cutler captures the type of chaotic, thrilling year in the life of a pop star that few filmmakers get to access. The doc follows Eilish from the final weeks of recording her massive debut album When We All Fall Asleep, Where Do We Go to the 2020 Grammys, where she swept the four main categories. Much of the feature flows like home-video footage, with Eilish's parents and brother-producer Finneas O'Connell taping some of the more intimate moments of her rapid rise to the top of the charts. The World's a Little Blurry offers a window into the teenage superstar's private world, even the parts she's previously kept hidden from the public eye.- BRITTANY SPANOS Rolling Stone
The Reason I Jump
Some movie titles just grab you by their unique title. This movie is based on the book by Naoki Higashida and this immersive film explores the experiences of nonspeaking autistic people around the world. Having known people who are autistic and who have also had Asperger's Syndrome, this sounds like a interesting and engaging documentry.
You can see the love and craft in every frame of this movie. There were certain characters I would like to have seen more of, but I understand the constraints. The way it renders autism is very humanistic and he film does a really great job of bringing the viewer into this world. I saw it at the Hot Docs online and really wish I could have seen it on the big screen It reminded me of another film I saw at Sundance a few years ago called Notes on Blindness which does a phenomenal job of 'seeing' the day to day of what a blind person's life could be like in an extraordinary way.-francoisgodard on IMDB
Drama
The DigNetflix
An archaeologist embarks on the historically important excavation of Sutton Hoo in 1938. This movie is not to be confused with this book that has the same title by Sci-Fi author Alan Dean Foster.
I actually started watching this one. It was
Well-made, well-acted but super boring…I liked the movie, I actually dug it, but it's slow and gentle and not much happens…Shawn Edwards-Fox 4 Kansas City
A man refuses all assistance from his daughter as he ages. As he tries to make sense of his changing circumstances, he begins to doubt his loved ones, his own mind and even the fabric of his reality. I work in a job that has lots of people suffering from this sort of thing so it should be a compelling drama.
Anthony Hopkins delivers a master class in acting as a once-brilliant man losing his mental faculties to the plague of dementia. First-time director Florian Zeller turns his modern "King Lear" of a play into essential cinema. Peter Travers-ABC News
Land
When ever I get frustrated with life I tell my wife I'm moving to Canada and will hide out and live in the wilderness. This is something I only say but would never do. This Land is about A bereaved woman seeks out a new life, off the grid in Wyoming. It sounds alot like the recently released Golden Globe winner Nomadland. Not to be confused with the recent film No Man's Land.
At its most poignant the Land is about the need for human contact, even among those of us who fiercely deny that impulse. But even if the message gets muddled, there's always something gorgeous to look at. Robert W. Butler-Butler's Cinema Scene
Little Fish
Earlier we talked about a couple trying to fix their relationship while trying to survive in the wilderness while be pursued by an unknown shooter trying to kill them. In this one A couple fights to hold their relationship together as a memory loss virus spreads and threatens to erase the history of their love and courtship. It sounds like the plot of Sunshine of the Spotless Mind but just reversed in terms of priorities.
"Little Fish" would have left a lingering, wistful feeling under ordinary circumstances. Debuting during a pandemic, however, adds a layer of poignancy to this story of a worldwide virus that causes memory loss, creating loneliness and isolation for both its victims and their loved ones. Christy Lemire Roger Eberet.com
The Mauritanian
When I look at the title of this move each time, I almost think it's Star Wars The Mandalorian. Mohamedou Ould Salahi fights for freedom after being detained and imprisoned without charge by the U.S. Government for years. I can see Mando fighting to help him out. Instead he has a lawyer played by Jodie Foster on his side. She's like a Jedi as she fights for the underdog and uses the force of justice to help her. It is based on the NY Times best-selling memoir "Guantánamo Diary" by Mohamedou Ould Slahi.
This movie is just mindblowing, heavy and so important. The true story is so sad but also interesting and important. The movie portrayed it so nicely; the screenplay is great and so is the storytelling. Performances are all superb specially by Tahar Rahim who gives an Oscar-worthy performance. The Mauritanian is a nice decent important well crafted biography. A must see.-atractiveeyes on IMDB
Minari
A Korean family starts a farm in 1980s Arkansas. This film has been given a great review by film critic extraordinaire Deacon Steven D. Greydanus which is enough of a reason to want to see it as any. Last years foreign language film Parasite won Best Picture. Could Minari do the same?
GOLDEN GLOBE WINNER
Best Motion Picture-Foreign Language
The one 2020 film that most stayed with me all year, since I first saw it a year ago at Sundance, is Lee Isaac Chung's semi-autobiographical pastoral drama about a Korean family moving from California to the Arkansas Ozarks, where the paterfamilias (Steven Yeun) hopes to farm. A sometimes-painful tale of emotional struggle and hardship, it's scattered with warmth and humor along with devastating insights. Every scene, almost every shot, is fraught with an immediacy that seems like memory rather than construction. Deacon Steven D. Greydanus-Decent Films
No Man's Land
When a vigilante border patrol turns fatal, a man named Jackson flees on horseback to Mexico, seeking forgiveness from the victim's father. Along the way he is chased by Texas Rangers and Mexican federales. If you carry guns around, sooner or later someone gets hurt. Or Killed. One of the writers of the Catholic Bard is named Jackson, but he hasn't killed anyone or fled to Mexico.
The film opens with a shot of ants crawling over a dry terrain. Film buffs will immediately get the reference to Sam Peckinpah's landmark Western The Wild Bunch, another story of outlaws forced to seek refuge south of the border. In addition to its social commentary, the Allyn brothers clearly wanted to place their movie within the Western genre. (The fact that the hero has a horse named Sundance is another tipoff.) And indeed, one of the film's strengths — another homage to the Western genre — is the striking cinematography of both Texan and Mexican locales. Stephen Farber- Hollywood Reporter
Nomadland on Hulu
Here is another movie with a similar title as No Man's Land and another story of a lone woman living off the grid. Land was about a recluse tying to escape society. This one is about a woman who after losing everything in the Great Recession,embarks on a journey through the American West, living as a van-dwelling modern-day nomad. She naay end up living in a van down by the river.
GOLDEN GLOBE WINNER Best Motion Picture Drama/Best Director Chloé Zhao
"Nomadland" feels simultaneously like both a memory and a prophecy. Zhao has managed to marry these juxtaposing ideas in her film, which is the essence of bittersweet distilled into an arrow and shot straight through the heart. Katie Walsh-Tribune News Service
One Night In Miami…A mazon Studios
A fictional account of one incredible night where icons Muhammad Ali, Malcolm X, Sam Cooke, and Jim Brown gathered discussing their roles in the Civil Rights Movement and cultural upheaval of the 60s. I can imagine something like this being inserted into Forrest Gump.
Usually, with these kind of films, people get caught up in the historical accuracy…here, they move and shift events around, but really, it embraces the spirit of the time and the characters. Can't speak highly enough for it. tt stern-enzi-WXIX-TV (Cincinnati, OH)
Palmer Apple TV+
Justin Timberlake the singer is now Justin Timberlake the dramatic actor. Here he plays An ex-convict that strikes up a friendship with a boy from a troubled home.
The sentimental tropes are coupled with such good intentions about the importance of tolerance that one could feel like a jerk for even daring to let the slightest bit of cynicism creep in.
Katie Walsh-Los Angeles Times
Penguin Bloom Netflix
A family takes in an injured Magpie that makes a profound difference in their lives.
You can see the strings all being enthusiastically pulled by screenwriters Harry Cripps and Shaun Grant – but the film's emotional manipulations work, even if they're obvious.
–Clarisse Loughrey-Independent (UK)
Family
Finding 'Ohana Netflix
A family movie with an actual 83% rotten tomato rating? A summer in rural O'ahu takes an exciting turn for two Brooklyn-raised siblings when a journal pointing to long-lost treasure sets them on an epic adventure with new friends, and leads them to reconnect with their Hawaiian heritage. The plot reminds me of some old Disney films and also a popular 80's film with kids going off to look for treasure.
It would be easy to write off "Finding 'Ohana" as a Goonies redux… But the visibility the film offers for the complexity and beauty of Hawaiian culture makes it so much more.
Lauren Saria-Arizona Republic
Flora and Ulysses Disney+
The adventures of a young girl and a squirrel with superpowers. Think of it as Rocky without Bullwinkle. It is based on the children's novel by Kate DiCamillo. I'm going to actually have to watch what looks like a charming fun little movie at some point.
The superhero power of this movie comes from its endearingly offbeat characters, goofy humor, and gentle insights about finding optimism even when things go wrong. Nell Minow-RogerEbert.com
This is another adaptation of a classic cartoon. It follows in the footsteps of Yogi Bear and the Smurfs as another Hanna-Barbera property where their characters live in the real world. This film reveals how Tom and Jerry first meet and form their rivalry. Before watching this film check out
this review
which I think gives what I believe is probably an accurate description of the film. Warning some Language.
If you're in a mood for this flavor of cartoon violence, you're better off hunting down the classic shorts or episodes of Tom and Jerry's past TV shows. Tracy Brown-Los Angeles Times
Fantasy
Blithe Spirit
This movie is based off of a 1941 play and has been adapted several times into movies including the 1945 classic starring My Fair Lady's Rex Harrison. It's a simple story of a A spiritualist medium that holds a seance for a writer suffering from writer's block but accidentally summons the spirit of his deceased first wife, which leads to an increasingly complex love triangle with his current wife of five years and Crazy Screwball Shenanigans ensue. It has superstar actress Judi Dench in it adding a reason for some people to got and see it.
At just 95 minutes, the film's relatively short running time still feels stretched to the limits. A decided lack of dizzy, silly, fizzy screwball fun beyond a few scattered moments doesn't help matters.
Kate Erbland-indieWire
Horror
This is a horror movie steeped in ancient Jewish lore and demonology. A man providing overnight watch to a deceased member of his former Orthodox Jewish community in Brooklyn's Hasidic Borough Park neighborhood finds himself opposite a malevolent entity, in writer-director Keith Thomas' electrifying feature debut. My friend Rebecca Bratten Weiss says Jewish horror as a genre needs to be given more attention.
"While death is a natural subject for a horror film, Margules and Thomas took things a step further by focusing on the trauma of the Holocaust for survivors and second-generation survivors. Margules's four grandparents were imprisoned in concentration camps, and he said their experiences "are intertwined in my DNA. When I got Keith's script in 2018, my grandmother in Borough Park had recently died at age 90. The movie is a tribute to her and that generation. I recognize that it's an ambitious move to tackle the Holocaust when making a low-budget horror movie. We had to handle it delicately and organically." Judy Bolton-Fasman for JewishBoston
Science Fiction
Bliss on Prime Video
Another mind-bending love story following Greg (Owen Wilson) who, after recently being divorced and then fired, meets the mysterious Isabel (Salma Hayek), a woman living on the streets and convinced that the polluted, broken world around them is a computer simulation. It sounds like the Matrix without all the killer A.I.
Surreal touches and a moody tone give this intriguing film a dreamlike quality, as writer-director Mike Cahill explores the nature of reality through the eyes of people going through trauma.
Rich Cline-Shadows on the Wall
The Map of Tiny Perfect Things PrimeVideo
Another Groundhog time-loop movie. And there is another one on the way. In this one Two teens who live the same day repeatedly, enabling them to create the titular map. It is from a screenplay by Lev Grossman, based upon his short story of the same name. It first appeared in the teen romance anthology "Summer Days and Summer Nights: Twelve Love Stories", edited by Stephanie Perkins.
Even though it has teen protagonists, optimists and dreamers of any age will enjoy "The Map of Tiny Perfect Things," a lighthearted lark into an alternate universe that is also entirely recognizable, particularly around here. Asia Frey-Lagniappe (Mobile, AL)
Outside the Wire Netflix
Another netflix buddy cop movie. In Bright Will Smith played a human paired with an Orc in a world that had magical creatures existing alongside humans. This film takes place in the near future A drone pilot sent into a war zone finds himself paired with a top-secret android officer on a mission to stop a nuclear attack. What could go wrong?
Robocop meets Terminator meets Training Day in Mikael Håfström's Outside the Wire. It works fine as your basic Action movie, but the runtime and the multiple plot twists on the third act turn it a bit tiresome. Alejandro Turdo-Hoy Sale Cine
Television
Here are some TV shows I either currently watch or would like to watch at some point.
Are You Afraid of the Dark?: Curse of the Shadows
Doctor Who: Revolution of the Daleks
Jurassic World: Camp Cretaceous: Season 2
Men in Kilts: A Roadtrip with Sam and Graham: Season 1
Secrets of Sulphur Springs: Season 1
Zoey's Extraordinary Playlist: Season 2
Thriller
Don't Tell A Soul
Two thieving teenage brothers, stealing $12,000 to help their sick mom, match wits with a troubled security guard played by Rainn Wilson (The Office Dwight Schrute). As Dwight gives chase he ends up at the bottom of a forgotten well. Do the brothers leave him their to die or rescue him?
As lean and mean as they come, this sharp, emotional thriller is centered on just four characters and a couple of spare locations, and yet it wryly uncoils a surprising number of shocks and layers.
Jeffrey M. Anderson-Common Sense Media
Fear of Rain
In what sounds like a Alfred Hitchcock type thriller, A teenage girl living with schizophrenia named Rain struggles with terrifying hallucinations as she begins to suspect that her neighbor has kidnapped a child. The only person who believes her is Caleb -a boy she isn't even sure exists.
Fear of Rain hits the mark as a YA thriller that features great performances, a twisting story, and insight into a mental illness not usually portrayed on screen. Shannon McGrew-Nightmarish Conjurings