Another month has gone by in 2021, and here are some more books to add to your never ending and always expanding book list.
Listed below are some books I have mentioned in the Catholic Bard Week in Review Exclusive or CB WIRE over the course of the month of March.
I try to stick mostly to 2021 books, but realize that sometimes books come out in previous years I have missed or want to highlight for some reason.
Regardless here are 21 reads to add to your library.
Catholic Books
Be Bold in the Broken: How I Found My Courage and Purpose in God's Unconditional (2021)by Mary E. Lenaburg , Foreword by Leah Darrow
So, who are you in God's eyes? You'll never know until you can accept God's absolutely unconditional love, allowing it to mold you into the person he made you to be. You'd think something so simple would be easy—it isn't. It takes courage to receive God's love. I'm hoping that sharing the crazy stories of my life will help you find yours. In this book we'll explore my failures as I came to know who I am, whose I am, and my God-given calling. And trust me—my failures were epic (like the stuff that internet internet memes are made of). So, let the bloodletting storytelling begin.
Things Worth Dying For: Thoughts on a Life Worth Living (2021) by Charles J. Chaput
Time has a purpose. The meaning of a sentence becomes clear when we put a period at the end of it. The same applies to life. When we talk about things worth dying for, we're really talking about the things worth living for, the things that give life beauty and meaning. Thinking a little about our mortality puts the world in perspective. It helps us see what matters, and also the foolishness of things that, finally, don't matter. Your hearse, as my father might say, won't have a luggage rack.

Thus this book: less a methodical argument or work of scholarship, more a collection of thoughts on a theme that seems to grow in importance along with the years. There are two great temptations that I've seen people struggle with over my lifetime. The first is to try to create life's meaning for themselves, which translates in the end to no meaning at all. The second is to live and die for the wrong meaning, the wrong cause, the wrong purpose. The world is full of disguised and treasonous little gods that demand our full attention and in the end betray our deepest longings. But there is only one god, the God of Israel. And only in him, as Augustine said 1,600 years ago, can our hearts finally rest. So we begin.
The Word on Fire Vatican II Collection (2021) Published by the Word on Fire Institute
The Word on Fire Vatican II Collection, an elegant hardcover volume with beautifully carved linocut art, features the four central documents that most fully articulate the vision of the council—Dei Verbum, Lumen Gentium, Sacrosanctum Concilium, and Gaudium et Spes. In the style of The Word on Fire Bible, it also includes illuminating commentary from the postconciliar popes and Bishop Robert Barron interspersed throughout, so that readers will understand how the Church authoritatively interprets different passages.
Running for a Higher Purpose: 8 Steps to Spiritual and Physical Fitness (2021) by Thomas John Paprocki
The title of this book, Running for a Higher Purpose: Eight Steps to Spiritual and Physical Fitness, suggests first of all that running is rarely, if ever, done without a reason. We run with a goal or sense of purpose in mind. We could be running to escape an attacker who is chasing us. We may be running because we are late to catch a plane. If we are running for reasons such as these, no additional motivation is usually needed. The threat of attack and the fear of being late are themselves sufficient motivations for the adrenaline to kick in and get our feet moving quickly. Most likely, though, if we are running on a regular basis, we run as a way to stay physically fit and enhance our emotional and spiritual well-being. In this case, the driving force spurring us into action may seem more remote and less urgent, in which case we must look deeper within ourselves to find the inspiration to get moving. This book seeks to help you find your inner strength and guide you to other resources for becoming a successful runner on the path to physical and spiritual wellness.
Hope for Judas: God's Boundless Mercy for Us All (2021 English Translation) by Christoph Wrembek SJ
For years, I have been captivated by a picture. It occupies a prominent place in my study. It accompanies my thinking and my musing, my theological reflecting, and my personal prayer. It nourishes my loving and, like a deep well, is ever new. The picture shows a capital, the artistically carved top of a column. It is found in the Romanesque abbey church of St. Mary Magdalene in the town of Vézelay, in Burgundy, France. On the left side of the artistic depiction we see Judas who has hanged himself, and to the right, a shepherd who carries the dead Judas over his shoulder, like the lost sheep. I call it "the Good Shepherd of Vézelay." It became the inspiration for this book. Almost 900 years old, this medieval capital deserves more than just a quick glance. It deserves all our attention because it contains the whole of God's message of salvation and redemption. We are seeing the very being and the very heart of Christian theology, in a way words could not convey any more beautifully, any more powerfully, or any more touchingly.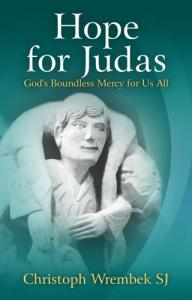 EASTER BOOKS
Glenys Nellist, beloved author of the bestselling 'Twas the Evening of Christmas, reveals the joy and beauty of the resurrection of Jesus in a fresh, inspiring way in 'Twas the Morning of Easter. Using the classic cadence of Clement Moore's iconic poem, "'Twas the Night Before Christmas," this gorgeous picture book shares the true story of Easter with little ones with read-aloud rhymes and engaging illustrations by Elena Selivanova. With an eye-catching cover decorated in shining foil and embossing, this book is perfect for any Easter basket and sure to be a treasured Easter tradition for years to come.
On a lovely Spring day, while Esther Bunny is searching through the grass, she discovers an abandoned egg. She tries to protect the egg, while facing many obstacles along their journey. This beautiful story parallels the story of the first Easter, while teaching an important lesson about sacrificial love and giving of one's self for the betterment of others.
Major feature films such The Passion of the Christ and Risen, and books such as Bill O'Reilly's Killing Jesus raise many questions about one of the greatest controversies in history–what really happened to the crucified body of Jesus of Nazareth.

Using a popular question-and-answer format, this book examines the historical evidence concerning the fate of Jesus. Did Jesus really die on the cross? If so, what became of his body? Was it stolen? Misplaced? Is the resurrection a cleverly devised plot to found a new religion? Did the disciples of Jesus hallucinate? Is the Resurrection of Jesus a myth developed decades later, after the original disciples' experience of Jesus was distorted by a subsequent generation? Or did Jesus rise from the dead, as he promised and as his disciples came to believe and sacrifice their lives to proclaim?

Carl Olson carefully weighs the evidence with in-depth analysis. Whether you are a believer, a skeptic, or something in between, be prepared to have your thinking challenged by this provocative and insightful book.
Fiction Books
The Best of R. A. Lafferty by R.A. Lafferty
The Best of R. A. Lafferty presents 22 of this Catholic author's best flights of offbeat imagination, ranging from classics like "Nine Hundred Grandmothers" and "The Primary Education of the Cameroi" to his Hugo Award-winning "Eurema's Dam."
While loosely categorized as a science fiction writer, R. A. Lafferty was—to use the old phrase—sui generis. His stories, with their surrealist plots and breathless pace, revel in excess, parenthetical asides, and gonzo bizarreness of every sort. Lafferty fans seldom have any clear idea where his absurdist tall tales are going, but who cares? We're here for the ride.

So yeah, I see dead people. As far as I can remember, I always have. But it's not like in that movie with Bruce Willis. It can be interesting, it can be scary sometimes (the Central Park dude), it can be a pain in the ass, but mostly it just is. Like being left-handed, or being able to play classical music when you're like three years old, or getting early-onset Alzheimer's, which is what happened to Uncle Harry when he was only forty-two. At age six, forty-two seemed old to me, but even then I understood it's young to wind up not knowing who you are. Or what the names of things are—for some reason that's what always scared me the most when we went to see Uncle Harry. His thoughts didn't drown in blood from a busted brain vessel, but they drowned, just the same.

The Times, Sunday, December 31, 1972

Trident House has been informed of the disappearance of three of its keepers from the Maiden Rock Lighthouse, fifteen miles southwest of Land's End. The men have been named as Principal Keeper Arthur Black, Assistant Keeper William "Bill" Walker, and Supernumerary Assistant Keeper Vincent Bourne. The discovery was made by a local boatman and his crew yesterday morning when attempting to deliver a relieving keeper and bring Mr. Walker to shore. As yet there is no indication of the missing men's whereabouts and no official statement has been made. An investigation has begun.

Treasures: Visible & Invisible
by Theresa Linden (Author), Susan Peek (Author), Antony B. Kolenc (Author), Amanda Lauer (Author), Carolyn Astfalk and others
Treasures: Visible and Invisible is a collection of short stories by eight CatholicTeenBooks.com authors.
A teen boy sets out to save a friend from pagan druids, but maybe he's the one who needs saving.
Between an unearthed treasure and a visit from Heaven, a young monk is in for the surprise of his life!
A young girl seeks a mysterious treasure that holds the key to granting a nun's dying wish.
Honora is desperate—then a peculiar clover and a mysterious young man change everything.
William's weekend job is a little gift from heaven, but now his family needs a real miracle.
When threatened by mobsters, Grace receives help from a surprising source.
Alone and afraid, a young girl finds friendship in a stranger. But could this boy be trouble?
Kyle was determined to save the precious relic–but now his whole family is in danger.

He only looked away for a second.

Still haunted by the disappearance of his little sister, Amy, over twenty years ago, Joseph Bridgeman's life has fallen apart. When a friend talks him into seeing hypnotherapist Alexia Finch to help with his insomnia, Joseph accidentally discovers he can time travel. His first trip only takes him back a few minutes, but his new-found ability gives him something he hasn't felt for the longest time: hope.

Joseph sets out to travel back to the night Amy went missing and save her. But after several failed attempts, he discovers the farther back he travels, the less time he gets to stay there. And the clock is ticking.

With the help of Alexia, Joseph embarks on a desperate race against the past to save his sister. Can he master his new skill and solve the mystery of Amy's disappearance before it's too late?

Previously released as The Unexpected Gift of Joseph Bridgeman, this updated version includes extra chapters, new plotlines, and even deeper character development. It makes way for an expanded vision of the Joseph Bridgeman Series, with the first four books released in 2021 and 2022.
Number one New York Times bestselling master of suspense Dean Koontz takes readers on a twisting journey of lost love, impossible second chances, and terrifying promises.

A decade ago, Emily Carlino vanished after her car broke down on a California highway. She was presumed to be one of serial killer Ronny Lee Jessup's victims whose remains were never found.
Writer David Thorne still hasn't recovered from losing the love of his life, or from the guilt of not being there to save her. Since then, he's sought closure any way he can. He even visits regularly with Jessup in prison, desperate for answers about Emily's final hours so he may finally lay her body to rest. Then David meets Maddison Sutton, beguiling, playful, and keenly aware of all David has lost. But what really takes his breath away is that everything about Maddison, down to her kisses, is just like Emily. As the fantastic becomes credible, David's obsession grows, Maddison's mysterious past deepens—and terror escalates.
Is she Emily? Or an irresistible dead ringer? Either way, the ultimate question is the same: What game is she playing? Whatever the risk in finding out, David's willing to take it for this precious second chance. It's been ten years since he's felt this inspired, this hopeful, this much in love…and he's afraid.

Reviewed in the United States on March 8, 2021

With solid historical details, elements of faith and mystery, and a fast-moving plot, The Haunted Cathedral by Antony Barone Kolenc is a fantastic young adult historical fiction. I may have found it even more enjoyable than the first book in the series! Or maybe I've just come to know the characters and loved seeing what mysteries and challenges they are tackling now.

This story opens with twelve-year-old Xan recounting to a friend how he'd lost his parents the day bandits came and destroyed their village. Xan also lost his memory on that tragic day and has been living in the care of the black monks of Harwood Abbey ever since. Xan and the other orphans are well cared for by the monks, especially by Brother Andrew, who has been trying to help him to deal with the loss of his parents and to provide the guidance he now misses.

Like many who've faced one loss after another, Xan more easily counts his crosses than his blessings. He doesn't understand why God allows all these bad things to happen to him. Brother Andrew provides solid guidance to Xan throughout the story, trying to help him recognize the good in life and to find the ability to forgive those responsible for his parents' death. The theme of forgiveness is well developed and resolved in an unpredictable way. Other faith issues run through the story, too, as Xan questions such things as ghosts and saints and praying to the dead verses communicating with the dead. Brother Andrew explains things well, even though Xan understands gradually.

The challenges and mystery mount in this story, each chapter ending with a page-turner. Through the pages of this story, readers will get to experience the historical Lincoln Castle and Lincoln Cathedral, along with its strange history. The author's historical notes at the back of the book are worth reading too. This book would make an excellent addition to your family library.

I received a review copy of this book.
Mr. Humble and Dr. Butcher: A Monkey's Head, the Pope's Neuroscientist, and the Quest to Transplant the Soul Hardcover (March 2, 2021)
by Brandy Schillace
The mesmerizing biography of a brilliant and eccentric surgeon and his quest to transplant the human soul.
In the early days of the Cold War, a spirit of desperate scientific rivalry birthed a different kind of space race: not the race to outer space that we all know, but a race to master the inner space of the human body. While surgeons on either side of the Iron Curtain competed to become the first to transplant organs like the kidney and heart, a young American neurosurgeon had an even more ambitious thought: Why not transplant the brain?
Dr. Robert White was a friend to two popes and a founder of the Vatican's Commission on Bioethics. He developed lifesaving neurosurgical techniques still used in hospitals today and was nominated for the Nobel Prize. But like Dr. Jekyll before him, Dr. White had another identity. In his lab, he was waging a battle against the limits of science, and against mortality itself—working to perfect a surgery that would allow the soul to live on after the human body had died.
Mr. Humble and Dr. Butcher follows his decades-long quest into tangled matters of science, global politics, and faith, revealing the complex (and often murky) ethics of experimentation and remarkable innovations that today save patients from certain death. It's an enthralling tale that offers a window into our greatest fears and our greatest hopes—and the long, strange journey from science fiction to science fact.
The brain: three pounds of gelatinous convolutions and a hundred billion nerves, invisible in its machinations but responsible for all we think, all we do, and all we are. So long as we have our consciousness, then we are we. Violence, accident, and disease may carve away at our tender bodies, but most people still understand the self as housed in the mind—the repository of our memories, our hopes and dreams. But if you remove the brain from the body that houses it… well, that's another story. In fact, it's this story.
It was fitting that a virus-fighting team would be led by a CRISPR pioneer. The gene-editing tool that Doudna and others developed in 2012 is based on a virus-fighting trick used by bacteria, which have been battling viruses for more than a billion years. In their DNA, bacteria develop clustered repeated sequences, known as CRISPRs, that can remember and then destroy viruses that attack them. In other words, it's an immune system that can adapt itself to fight each new wave of viruses— just what we humans need in an era that has been plagued, as if we were still in the Middle Ages, by repeated viral epidemics. Always prepared and methodical, Doudna (pronounced DOWD-nuh) presented slides that suggested ways they might take on the coronavirus. She led by listening. Although she had become a science celebrity, people felt comfortable engaging with her. She had mastered the art of being tightly scheduled while still finding
The British Library reading room smelled like old pages. I stared at the stack of women's history books I had ordered—not too many, I reassured myself, not too overwhelming. The one on the bottom was the most unusual: hard-backed and bound in a worn, blue fabric, with yellowing, deckled edges. I opened it first and found virtually two hundred sheets of tiny script—in Yiddish. It was a language I knew but hadn't used in more than fifteen years. I nearly returned it to the stacks unread. But some urge pushed me to read on, so, I glanced at a few pages. And then a few more. I'd expected to find dull, hagiographic mourning and vague, Talmudic discussions of female strength and valor. But instead—women, sabotage, rifles, disguise, dynamite. I'd discovered a thriller. Could this be true? I was stunned.
There will likely never again be a businessman like Siggi B. Wilzig, the only survivor of Nazi concentration camps Auschwitz and Mauthausen to come to America, poor and uneducated, and rise from cleaning sweatshop toilets to becoming CEO of a New York Stock Exchange–listed oil company and a multibillion-dollar commercial bank. That he did so in two of postwar America's most antisemitic industries makes his achievements even more astonishing. Most takeovers of publicly traded companies are led by American-born, Ivy League–educated men from affluent families with master's degrees in business. Siggi was an unskilled laborer armed with only a grammar-school education, a foreigner who arrived from Europe with $240 in his pocket and made his first dollar in America shoveling snow.
Broken (in the best possible way) (2021) by Jenny Lawson
I can blame some of this on my ADD, which gives me the attention level of a kitten on cocaine. One minute I'm having a brilliant thought (like wondering if flat-chested women ever get that sweaty underboob smell even if they don't have underboob), and then I suddenly find myself standing in front of an open refrigerator and thinking, Why am I here? But not like Why am I here, and what is the purpose of life? More like Why am I in the kitchen? How did I get here? Why is there milk in this fridge if I'm lactose intolerant? WHOSE HOUSE IS THIS? And then I remember that other people live with me, and that they probably bought the milk, but then I think, Does milk always look that color? How do I know if it's gone bad? and then I look for the expiration date on the jug and it says it's "good through November" but it doesn't have a year so I don't know if it's November of this year or last year so I end up standing there at the fridge in confusion, holding the milk in my hand, wondering if it's either very fresh or completely poisonous, and then Victor walks in and says, "Close the damn fridge. And why are you holding the milk? You don't even drink milk," and I say, "What year is this?" and he looks at me as if I've lost my mind. Probably because he doesn't realize that I'm really asking what year the milk is from, not what year we're currently living in. Except then I start to wonder what year it is because I've gotten that wrong before.