OK, Movie Lovers, here is your cheat sheet for some of the interesting Movie and TV shows that came out last month. The big movie news of March 2021 is that the
Here I talk about the Slimey Award Season
Up For Best Pic This Year… click on link for rest of Noms…
The Father
Judas and the Black Messiah
Mank
Minari
Nomadland
Promising Young Woman
Sound of Metal
The Trial of the Chicago 7
On Sunday, April. 4, 2021
The Screen Actors Guild Awards, were present on TNT and TBS
Schitts Creek, The Crown, The Trial of the Chicago 7, Ted Lasso, The Mandalorian and Wonder Woman 1984 are some of the winners of the night.
Imagine Superheroes and Star Wars have won acting awards. WW84 also won the Nickelodeon Kids Choice Award for Favorite Movie.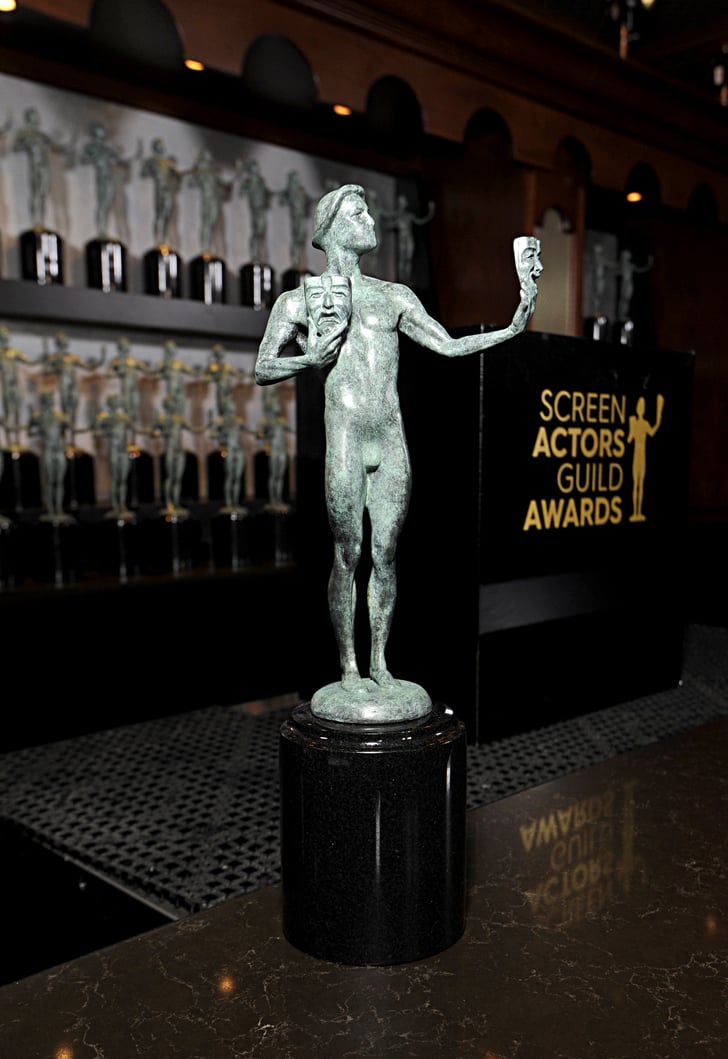 Animated
To try to describe a SpongeBob Squarepants movie is to flirt with madness. The narratives jump through so many hoops, turn on such tenuous connections, and are ultimately so surreal that mere words and the earthbound thoughts they describe become inadequate. Watching one of these movies is like having a vision of Cthulhu; you walk away from the experience a changed person, possibly raving about the apocalypse. – Bilge Ebiri, Vulture

And if the SpongeBob movie just wasn't enough for you and your kids…
f you were not a fan of the original show, well… there's nothing here to make you want to watch this one. It's still a very manic style, like the original. And, while the original had a visual style that matched the mania quite well, the visual style of Kamp Koral is much more smoothed-down and generic. The CGI graphics this show uses are colorful, don't get us wrong. But it doesn't convey the controlled chaos that the hand-drawn original did. Plus, it's hard to determine whether the camp (er, kamp) is underwater or not, something that was pretty unmistakable on the original show.- Decider
Kamp Koral: SpongeBob's Under Years: Season 1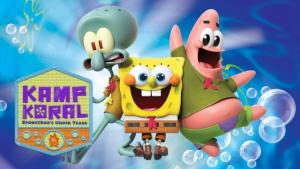 Raya and the Last Dragon Disney +
"Raya and the Last Dragon" could have been a traditional princess story—another tale of a young woman chosen by legacy or magic to save her people. It's not that movie. It's a story about fallibility and the uncertainty that often accompanies courage—wrapped up in an unforgettable narrative that pays homage to mythology that has come before while creating its own past, present, and future. Many films have felt dismissed because of the closure of theaters in the last year, not getting the attention that may have resulted from normal times. "Raya and the Last Dragon" is the kind of movie I wish I could have experienced in a crowded theater, but it's also one that I'm certain won't be lost to history and will find its audience. It's too good not to. –Brian Tallerico, Roger Ebert.com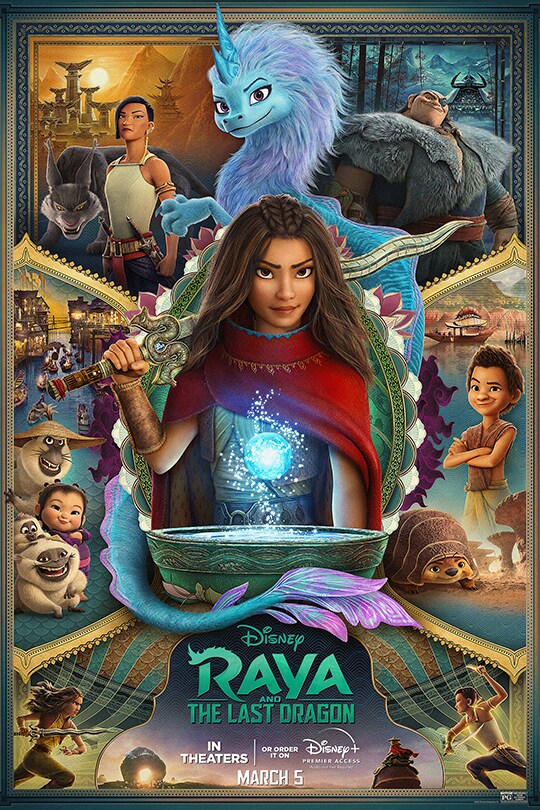 Secret Magic Control Agency, Netflix
A fun, fantasy family adventure having such a dry, bureaucratic-sounding title as Secret Magic Control Agency is probably the first clue that Netflix's new animated offering is Russian. There are plenty more all throughout, though, even if the improving animation studio Wizart has made sure to make the film palatable for a global audience. They've done likewise with the target demographic, ensuring that the kiddies will have enough magic, cute animals, and anthropomorphized confectionary to distract them from the more adult-skewing material. Fans of the Brothers Grimm will have an extra treat with all the ways that this film radically – and sometimes cleverly – reworks the classic Hansel and Gretel story for a new crowd.-Ready, Set, Cut
It's the Easter Beagle, Charlie Brown, Apple TV+
Easter Beagle Trivia from IMDB:
Had Snoopy, as the Easter Beagle, thrown just one less egg on the ground when he first arrived, he would've had an egg for Charlie Brown.
When the gang visits the mall, a sign proclaims it is 246 days until Christmas. Assuming the film's events take place in the year of its release, the date is April 23rd, 1974.
Inside Pixar, Disney+
This documentary series of personal and cinematic stories that provide an inside look into the people, artistry, and culture of Pixar Animation Studios.-IMDB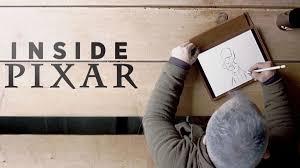 The Runaway Bunny, HBO Max
THE RUNAWAY BUNNY brings the illustrations of Clement Hurd and the poetry of Margaret Wise Brown to animated life for the first time. Featuring a restless little bunny who dreams of leaving home, the film is an exploration of love and childhood. Woven throughout the story are songs that accompany the bunny on his imaginary, magical adventures into the world and back home to the comfort of his mother's love. –Rotten Tomatoes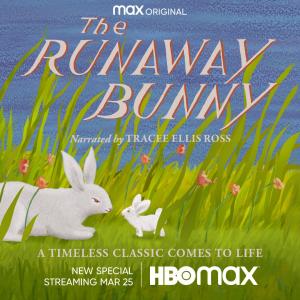 Comedy
Moxie Netflix Originals
Abreezy tale of riot grrrl power passed down from mother to daughter, Amy Poehler's return to the director's chair (after 2019's Wine Country) is a winningly optimistic high-school romp with timely #MeToo-era themes. Adapted by screenwriters Tamara Chestna and Dylan Meyer from the hit YA novel by Jennifer Mathieu, it may lack the depth of Eighth Grade or the punch of Booksmart, but it's still blessed with enough post-punk energy to raise a smile, several chuckles and the occasional fist-punching cheer.-The Guardian
Coming 2 America Amazon Studios
Less a sequel than a remake featuring a younger actor going through the same narrative paces as Murphy in the original, Coming 2 America includes so many nods to its predecessor that it feels like a feature-length Easter egg in search of a movie.Coming 2 America seems so intent on stirring up feelings of déjà vu —from the frequent use of clips from the first film to the presence of such familiar faces as John Amos and Louie Anderson — that its air of recycling proves overwhelming. Much of the film's fun, though, stems from the celebrity cameos — including Morgan Freeman amusingly sending up his godlike narrator image and Trevor Noah as a "ZNN" anchor — and musical performances by the vintage likes of En Vogue, Salt-N-Pepa and Gladys Knight, the last riffing on one of her biggest hits with a rendition of "Midnight Train From Zamunda." Frank Scheck- Hollywood Reporter
Just Say Yes, Netflix [movie]
Just Say Yes is not perfect, in fact a lot of its run-time is clichéd and full of unimaginative tropes we've all come to expect. The misunderstandings, awkward situational comedy, fall-outs and subsequent happy endings are all here, wrapped up with a neat Dutch bow. However, there's also some nice moments here too, driven forward by a really likable protagonist.
There is absolutely nothing original or unique here but equally nothing awful or off-putting either. This is your typical Netflix chick-flick; comfort food full of cheese.-Greg Wheeler The Review Geek
Zoey's Extraordinary Playlist: Season 2 (2021) 9 p.m., NBC (returning from hiatus)
The NBC musical dramedy Zoey's Extraordinary Playlist, in which Jane Levy's titular Zoey Clarke suddenly sees her friends, family, and co-workers break into song and dance numbers that capture their inner monologues and emotions, isn't quite like anything else on television. It's a wonderfully cheesy and heartwarming piece of work, anchored by Levy's remarkable commitment to the concept. Every episode, she has to sell an outlandish premise while also balancing many different tones in a show that tackles material as serious as grieving the loss of a parent—while also serving as a pop-music karaoke machine.
-Brian Tallerico, Vulture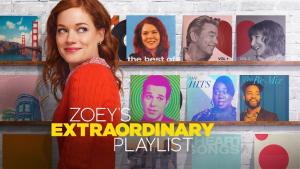 Documentary
The Lost Pirate Kingdom, Netflix

The Lost Pirate Kingdom is everything I want in pop history: it's fun, melodramatic, and full of conclusions that are almost certainly unsupported by the facts. Were pirates proto-revolutionaries interested in disrupting the social order in pursuit of liberation for the economically disadvantaged, women, and enslaved people? No! But what the makers of The Lost Pirate Kingdom propose is…. wouldn't that make for a more exciting television program? It does.

The show is narrated by legendary British thespian Derek Jacobi, whose wry and winking sensibility takes the material just seriously enough. Granted, I would listen to Jacobi narrate the terms of service for my Instagram account, but he is particularly well-suited for this kind of rousing adventure through history. The re-enactors are all delightful, as they drink and carouse and swashbuckle in front of laughably ineffective special effects.-Brandy Jensen, Jezebel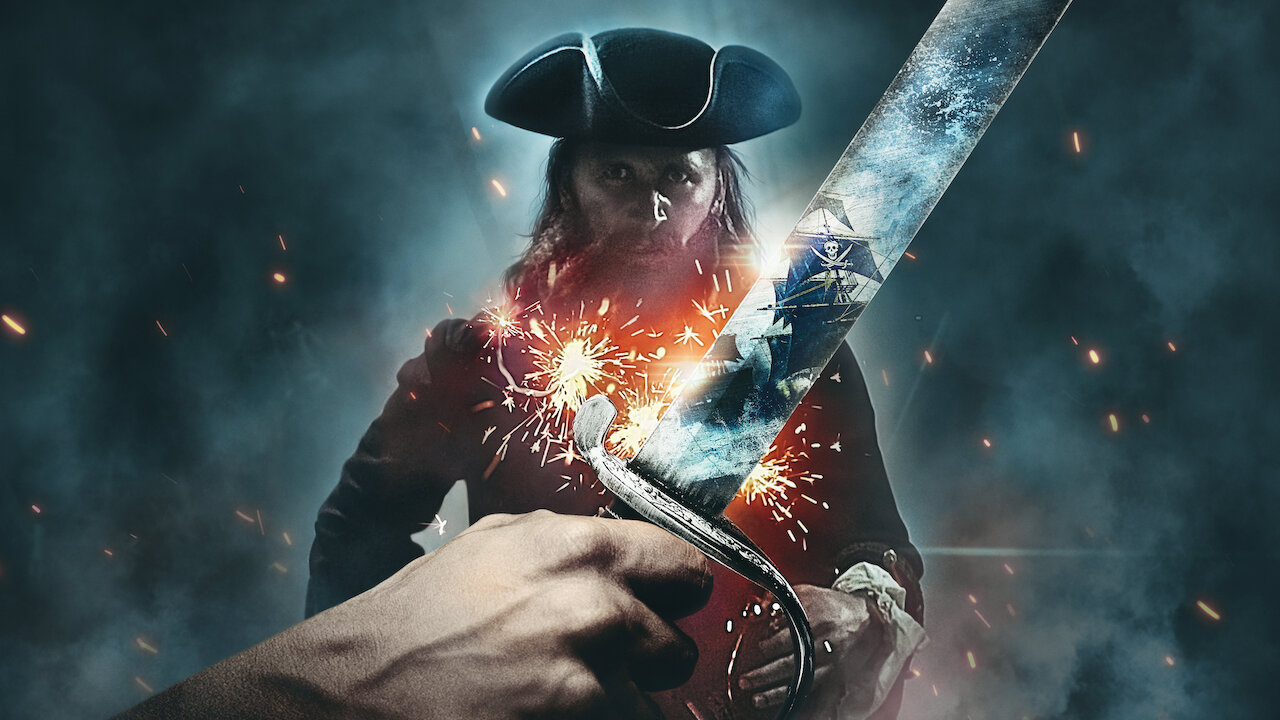 Q: Into the Storm, HBO Max
"Q: Into the Storm" profiles the faces of the Q movement from YouTube personalities to the admins of the boards on which he posts his drops. If you're unfamiliar, Q is someone or a group of someones who started posting clues that his followers tied to increasingly insane conspiracy theories in late 2017, most of them centered on the concept that there are cabals of powerful politicians and celebrities who regularly commit some of the vilest crimes imaginable, including cannibalism and pedophilia. The belief was that Q was a power player himself, someone with inside knowledge who could take down these awful villains of society, and that Trump himself would help make this happen. Some people even think Trump could be Q, or one of his BFFs like Roger Stone or Steve Bannon (my personal #1 suspect). "Q: Into the Storm" investigates all of these theories.-Brian Tallerico, Roger Ebert.com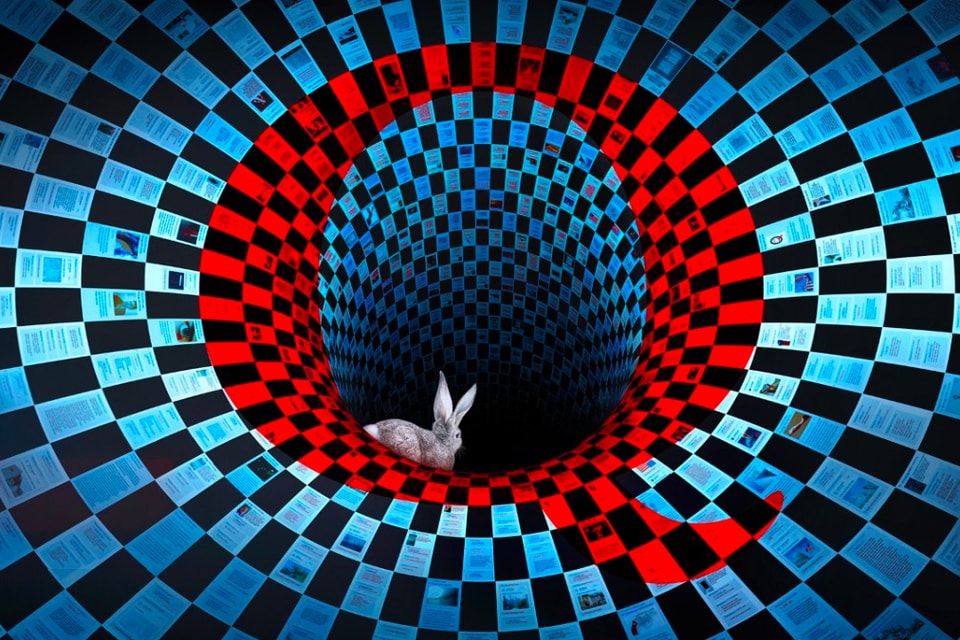 American Masters: "Flannery O'Connor"
FLANNERY is an extraordinary documentary that allows us to follow the creative process of one of our country's greatest writers. It also provides us a glimpse into her life, including her Catholic faith, her unusual sensitivity to race as a Southern white woman, and her daily struggles with illness and the prospect and reality of an early mortality.
The story is beautifully told and captures the power of her Southern birth and life. We're hopeful that a new generation of readers will re-discover the writings of Flannery O'Connor because of this film.
-Ken Burns quoted in Kate O'Hare's Pax Culturati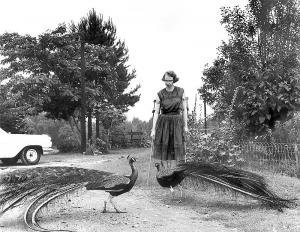 Drama
The historical thriller "Six Minutes to Midnight" was inspired by a real-life place but, unfortunately, not real-life events. The result is a largely ho-hum, what-if scenario involving spies, Nazis, schoolgirls, politics and treachery that creaks instead of unfolds.
The film takes place in southeast England's scenic Bexhill-on-Sea, the hometown of star Eddie Izzard, whose fascination with a longstanding local finishing school led her to co-write (with director Andy Goddard and co-star Celyn Jones) this old-fashioned thriller set in 1939 on the cusp of World War II.-LA TIMES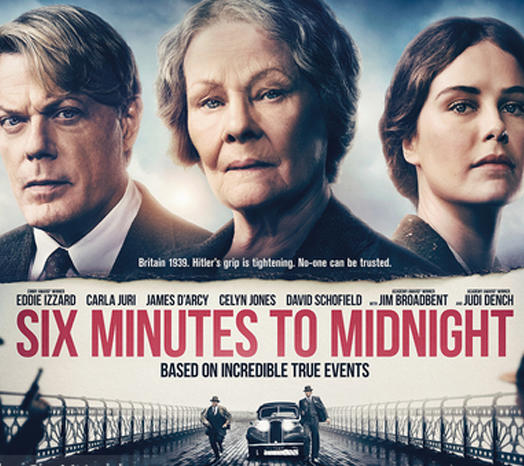 Concrete Cowboy Netflix Originals
While Concrete Cowboy itself is fiction—it's based on Greg Neri's YA novel Ghetto Cowboy—the film is heavily inspired by the real-life riders of North Philly. Both the novel and film took inspiration from the Fletcher Street Riders, a community of Black horse-riders throughout North Philadelphia. The film takes inspiration from the overall Fletcher Street riding community, rather than one specific club or rider. Concrete Cowboy's writer-director Ricky Staub spent two years visiting the stables and getting to know riders from the Fletcher Street community before writing the script, and cast some real-life riders in the film.
The real-life Fletcher Street Riders, like the film's characters, are an integral part of their community, and teach horse-riding and the discipline it entails to Black kids in Philly to keep them out of trouble. Like the film, riding clubs in North Philly, including the Fletcher Street Urban Riding Club (FSURC), are fighting to preserve their heritage and find permanent stables amid a rapidly-gentrifying city.-Marie Claire
Amundsen: The Greatest Expedition
Family and Teens
Zero Chill, Netflix

Zero Chill made ice skating cool and dramatic, I felt the magic of skating through throughout the series, their commitment for skating is so epic, the love of the characters for skating is really shown, I wish I could be part of them.

bjbulosan

18 March 2021-IMDB
The Barbarian and the Troll: Season 1, 7:30 p.m., Nickelodeon
The Mighty Ducks: Game Changers: Season 1, Disney+
"The Mighty Ducks: Game Changers" doesn't make any bones about it—it's a series-version of the teen hockey movies, which came out in the '90s but are accessible as anything else on streaming service Disney+. The one facet that seems different here, in its light family comedy focusing on underdogs on ice, is the reason the game is played. It's not about winning but having fun, and the series seems to think that repeating much of the same feel is enough. For some viewers it will be.
In this version, the Mighty Ducks are jerks—they're a powerful elite who play hockey to win only, and are coached like having fun would be a distraction. In modern TV speak, they're "Cobra Kai" on the ice, but the flattering comparisons to that nostalgia juggernaut end here. The Minnesota team has become famous since the '90s, but now they're like the Iceland team in "D2: The Mighty Ducks," a bunch of bullies on fast skates.-Nick Allen,
Roger Ebert.com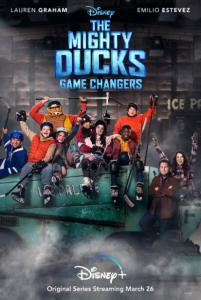 A Week Away, Netflix [movie]
God doesn't take the stage until the second song in Roman White's good-hearted summer camp-set Netflix musical "A Week Away." Yet even as "A Week Away" wears its relentlessly optimistic and cheesy soul on its sleeve, it's hard to dislike.Thanks to some peppy songs and surprisingly solid performances (Madison, a former child star, adds a real heft to some of the film's most formulaic scenes; Cook is very funny as the quirky best pal) mean that "A Week Way" is good enough anyone with a "High School Musical"-sized hole in their entertainment consumption. Its low-key religious underpinnings — truly, no one even hauls out a Bible during the entire film — likely won't rankle the secular set, even as Christian kids will be happy to see their worldview reflected by way of a mild crowd-pleaser. It's hammy, it's predictable, it's a little silly, but what YA musical isn't?-Kate Erbland, Indie Wire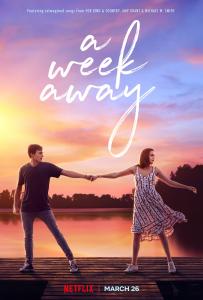 Caught By A Wave becomes a hymn to the notion of carpe diem, of seizing the moment and living that moment as intensely as possible so that it stays with us forever. Previously assistant director to Carlo Verdone and Silvio Soldini, the director – who also wrote the screenplay based upon an event in his own life – tackles the theme of illness and thwarted love with great thoughtfulness and sobriety, eschewing melodramatic tones and shedding an interesting light on the course of treatment which awaits young people affected by degenerative dystrophy, as well as the possible risks accompanying this syndrome. There are no great emotional peaks in the film, but it does contain a crucial message for all those youngsters forced to stay at home in these pandemic-ridden times: take the time to enjoy each and every moment of life, even its more challenging and complicated interludes, because life itself is a priceless gift.-Cineuropa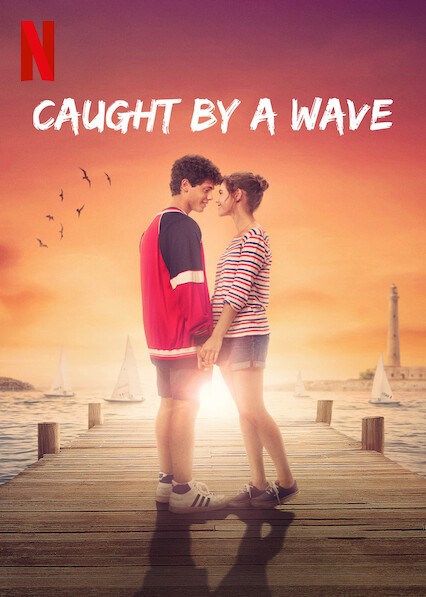 Religious
Resurrection, a film from The Bible producers Roma Downey and Mark Burnett that follows the immediate aftermath of Jesus' crucifixion, on Discovery+
The Bible world of Roma Downey and Mark Burnett's LightWorkers Media productions sometimes seems not unlike a movie about Shakespeare in which you hear lines like "To be or not to be, that is the question" and "All the world's a stage, and all the men and women merely players," but everyone seems to have heard them already. There's no sense of revelation or discovery; no one is struck by them or finds them intriguing.
In the 2014 Jesus movie Son of God (adapted from the last few episodes of the 2013 miniseries The Bible), Jesus rebukes a hotheaded Peter with the novel words "Turn the other cheek." When Jesus said that in the Gospels, this provocative idea required several verses of explanation and context, but in Son of God Peter understands right away, as if it were already a familiar cliché.
–Deacon Steven D. Greydanus , National Catholic Register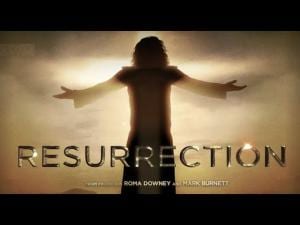 Science Fiction
"And if my thought-dreams could be seen," a wise man named Bob Dylan once said, "they'd probably put my head in a guillotine." Chaos Walking, an adaptation of Patrick Ness's young-adult trilogy about a planet where one's private hopes and fears become public audiovisual transmissions, cribs the sentiment from that Dylan couplet — though, to be fair, it does not chop off a single person's head. Characters are shot, beaten, tortured, drowned, chased, burned, pushed into an abyss, scratched, and shamed, but no gets the falling blade. What happens to the cast of Doug Liman's movie version, however, is far worse than any of that. They end up finding themselves stuck in an overcooked 22-pound cinematic turkey, a genuine schlockbuster, a cosmic flop. The guillotine would have been quick and merciful. An association with this misfire will be on their résumés and their IMDb pages and, likely, their consciences for a long, long, long time. (It hits theaters today. Pray it goes away soon.)-David Fear, Rolling Stone
Doug Liman's Chaos Walking adaptation has long felt like it was destined for failure. Getting Tom Holland and Daisy Ridley to star in a dystopian YA thriller that could potentially turn into a franchise is a smart move, and it made people genuinely excited when it was announced. The problem is that it was announced almost five years ago. Holland was the brand-new Spider-Man and Ridley just led Star Wars back into the record books. They shot Chaos Walking in 2017, saw the film get delayed, returned for massive reshoots after some rough early screenings, and watched the pandemic cause another release delay.
In a way, their performances capture the reason why Chaos Walking actually manages to work when all is said and done. They both play underdogs for vastly different reasons, but together they find a way to survive. The deck has been stacked against Chaos Walking for years, and there are parts of the movie that still don't quite work despite the insane amount of money spent on reshoots.
But there's a fun and determined soul at the center of this story. Pair that with some great action sequences and two of the industry's brightest young stars, and you've got a film that endears against all odds. Comic Book.com
Boss Level Hulu
The whole "repeat the same day over and over again" has been done before, by a ton of different filmmakers in different genres, all to varying degrees of success. None have been done quite like Boss Level, which was just released on Hulu this month. The film brings an action-heavy approach and a sense of dark humor to its time loop, aiming to feel more like a video game than a movie at times.
"I mean, I love movies like this, and it's hard to find a film in this sub-genre that doesn't work. And so at some level, people just have this kind of vicarious thrill with these types of movies and maybe it's because the idea that you can get better, you can repeat things, you can change your destiny, change fate, so on. But I thought that for us to do it, it had to have a unique perspective by the sense of humor, the comedy of the action itself, the kind of the over the top way that we're going to attack this. And then I think again shifting into something that was unexpected, which was this love story, father and son, and this kind of fractured family and we don't ever really hit the nail on the head, but I think that that's where the movie gets very very interesting. Because it's now no longer just this goofy special forces guy, who's a little bit of a wreck, but lovable loser that it becomes something very different. And I think that's what both Frank and I were always trying to push toward was that we can't just repeat what other people have done really exceptionally well, be it Harold Ramis or Rob Zemeckis, or you name it. They they've done these types of films exceedingly well."-Director Joe Carnahan Comic Book Movie
– Godzilla vs. Kong (2021) HBO Max
With the the vaccination rollout resulting in theaters reopening their doors, Godzilla vs. Kong had the fortune of being the first blockbuster release to open theatrically since the darkest days of the pandemic, revitalizing the box office in ways that Tenet couldn't quite manage last summer. And it's a good thing too because it's actually quite good, delivering every ounce of bonkers kaiju mayhem one could want in a film that its a giant lizard against a giant ape for a titanic battle royale in downtown Hong Kong.
It's hard to believe that in 2021 we're watching the continuation of cinematic ideas first conceived in 1933 and 1954, but it's gratifying to see these two venerable creatures still bringing in crowds. The movies are back, and with the film's strong box office success, even with its day and date streaming premiere on HBO Max, it's likely we haven't seen the last of Godzilla and King Kong. -Matthew Lucas, From the Front Row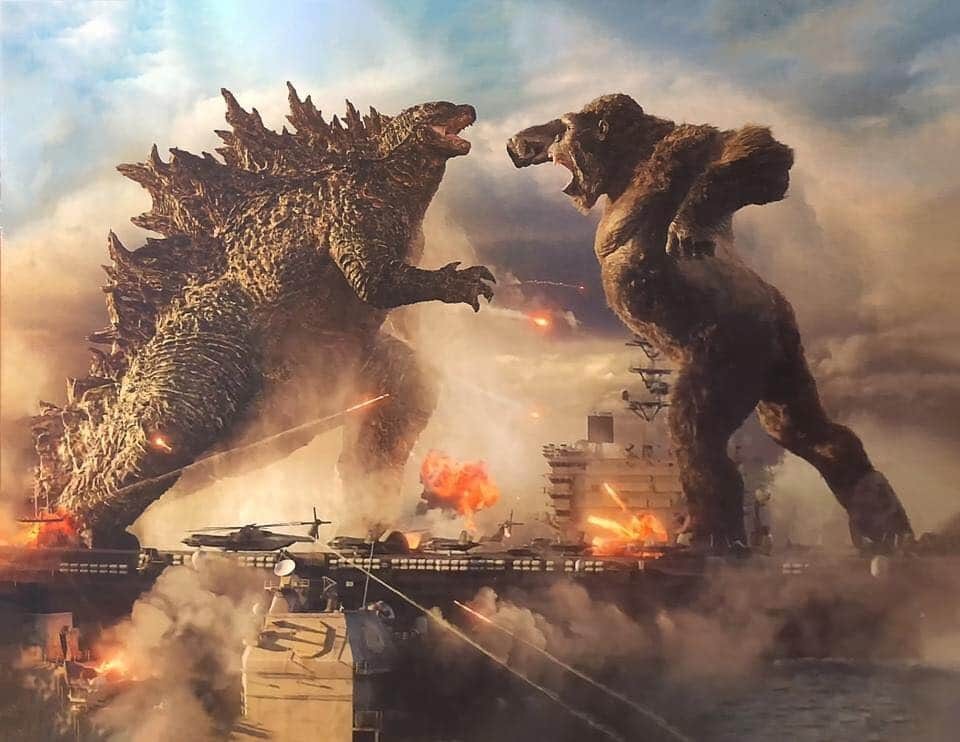 NBC's new sci-fi drama Debris opens with a fairly standard action scene, with federal agents chasing black-market crooks through a luxury hotel. But the crooks aren't selling guns or diamonds; they're selling fragments of a destroyed alien spaceship that are scattered across the globe. And when a hotel maid innocently touches one of those fragments, it instantly teleports her and sends her falling several stories to her death. The series premiere — is anything but standard.
Network TV has a decidedly spotty track record with science fiction, but after that premiere, I've officially got my hopes up for Debris, which gets off to a great start and is packed with potential. The premise is a juicy one: British MI6 agent Finola (The Magicians' Riann Steele) and American FBI agent Bryan (Kingdom's Jonathan Tucker) team up to track down those mysterious spaceship fragments — which, when recovered, are being meticulously pieced together by government scientists — and solve the mystery of where they came from and what they're capable of. Plus, of course, there's a human conspiracy brewing, with the priceless fragments often falling into the wrong hands.-Dave Nemetz, TV LINE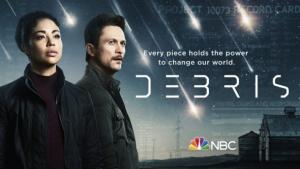 Pacific Rim: The Black: Season 1
When Netflix released the animated Transformers adaptation, we felt like we were being spoiled. It's becoming apparent that these stories are way better served as an animation than as a live-action film. Bolstering their anime section with more content, Netflix brings audiences Pacific Rim: The Black, strongly tied to the feature film series Pacific Rim. There's a market to take advantage of because this anime adaptation is first-class, not only by its impressive animation of a dystopian world filled with Kaiju but with a deeply engaging and emotional story.
In seven episodes, Pacific Rim: The Black season 1 truly captures the audiences' imagination with eye-pleasing action sets, conflicted characters and a voyage to find purpose. It maintains this belief that humans have one strength that surpasses any enemy, which is togetherness — the collectiveness surges through this story finely, bringing a few euphoric moments where we understand the true value of humanity. When animated series get a story right, the rest follows, and Pacific Rim: The Black is one of those stories.
–Daniel Hart, Ready Set Cut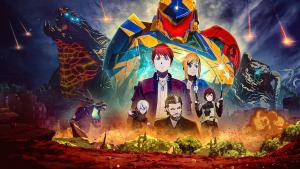 Doctor Who: Fury From the Deep,
Doctor Who: Fury from the Deep is a six-part serial from the fifth season of Doctor Who. Its original episodes from 1968 are completely missing from the BBC Archives, but thanks to clips from overseas broadcast and other sources, combined with the imagination and skill of the animators, the folks at Big Finish Productions and BBC Studios were able to recreate the story. And it's awesome.-The British TV Place

The Irregulars: Season 1, Netflix
One of my favorite burgeoning subgenres of recent years is the Netflix Algorithm Show: a series seemingly produced or acquired not so much because it represented a fully baked idea, but because everybody in the room could envision with absolute certainty all the different Netflix categories it could be slotted into.
There are dozens of true crime shows and Black Mirror knockoffs I would put in this genre, but Tom Bidwell's The Irregulars may be the mother of all Netflix Algorithm Shows.
Not only is Bidwell a Netflix favorite after writing the service's adaptation of Watership Down, but The Irregulars practically demands to be pitched as Sherlock Holmes — Netflix has the Benedict Cumberbatch and Robert Downey Jr. Sherlocks, plus the well-received Enola Holmes — meets Stranger Things meets Bridgerton. Rest assured that if you've watched any of those, this new drama is about to be relentlessly suggested to you. With shades of various CW dramas and just the smallest dash of The Crown, it hardly matters whether The Irregulars is successful on its own terms if it's familiar on so many others.-Daniel Fienberg, Hollywood Reporter
Superheros
CW Superheros
This is actually the only CW show that I have every continually watched.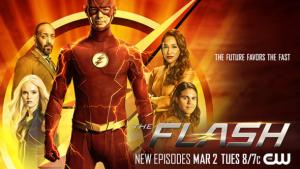 With a beautifully filmed premiere episode from Riverdale and The Chilling Adventures of Sabrina veteran Lee Toland Krieger, The CW's Superman & Lois has set a very high standard for itself — and for superhero shows to follow in the Arrowverse. The series, which premieres on February 23rd, stars Tyler Hoechlin and Bitsie Tulloch, reprising the roles they originated in previous Arrowverse outings (Hoechlin on Supergirl and Tulloch in the "Elseworlds" and "Crisis on Infinite Earths" crossovers). This time out, their takes on the characters have been forced to evolve somewhat — and not just because they have gone from special guest stars to lead actors.
More DC
–Zack Snyder's Justice League: Miniseries (2021) HBO Max
Clocking in at a hefty, miniseries-length four hours and two minutes, Zack Snyder's Justice League (aka The Snyder Cut), the much-anticipated director's restoration of the botched 2017 critical and commercial bomb, clocks in at a hefty, miniseries-length four hours and two minutes (including credits), giving it the unofficial world's record for the longest comic-book adaptation to grace digital screens, beating its non-illustrious predecessor by two full hours.
Bigger, longer, and most definitely uncut, Zack Snyder's Justice League also happens to be overlong, overindulgent, and self-indulgent, a paradoxically root-worthy, not-quite living testament to a director's vision of superheroes and supervillains as brooding, Olympian gods and monsters. Rightly or wrongly, Warner Bros. unceremoniously discarded Snyder's particularistic vision for the DCEU (DC Extended Universe) when they abruptly decided to replace Snyder with Joss Whedon (Avengers, Buffy, the Vampire Slayer) after the box-office returns for Batman v. Superman: Dawn of Justice failed to match Marvel's billion-dollar grosses for their ever-expanding cinematic universe.-Mel Valentin, Screen Anarchy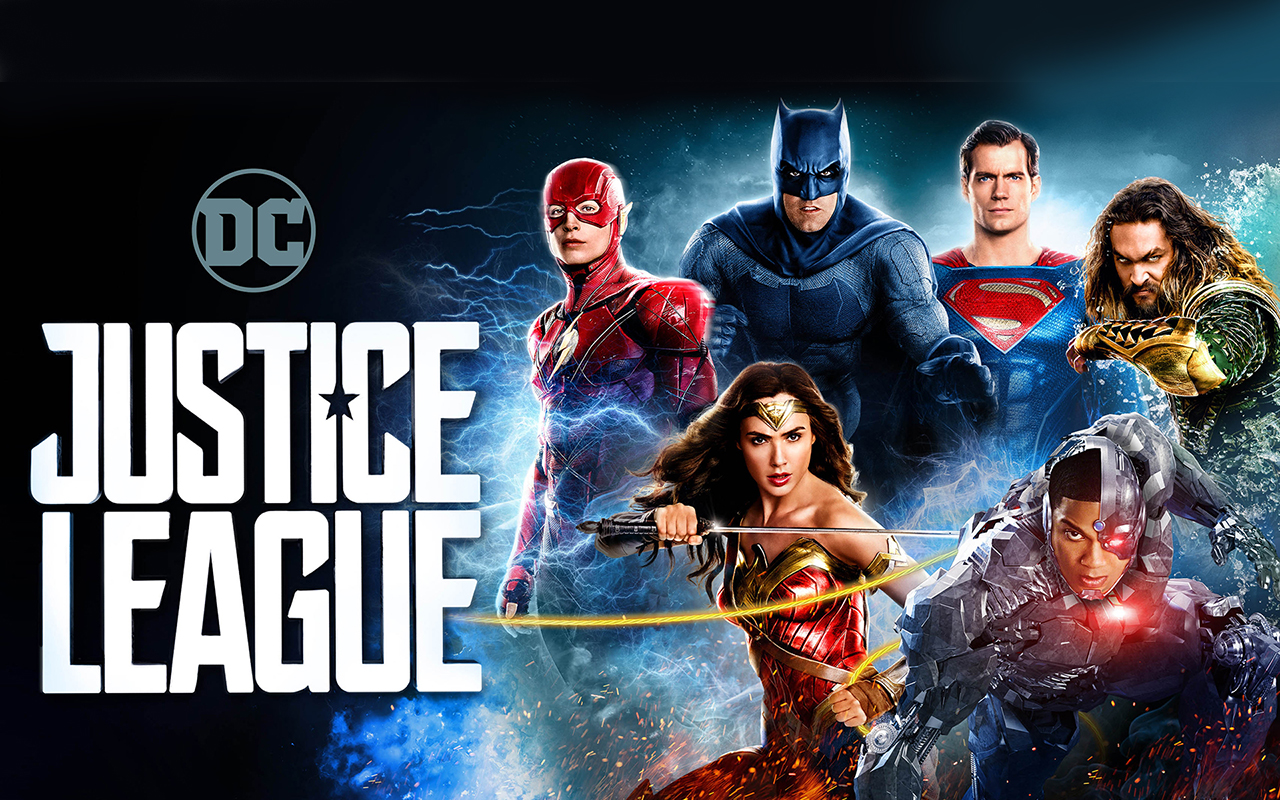 Also Teen Titans is on HBO MAX
Disney + Marvel
WannaVision Season Finale
WARNING:
Some Language in the review.
The Falcon and The Winter Soldier: Season 1 (2020) Disney+
The six-episode series isn't based on any one particular comic book storyline, but in true Marvel fashion, will draw from a variety of comics, both single issues and ongoing arcs. WandaVision saw a major boom in sales of titles related to the show, with prices skyrocketing and several trade collections going out of print. It wouldn't be at all surprising to see The Falcon and the Winter Soldier create the same phenomenon. Those looking to brush up their Marvel history and add to their collection can get ahead of the game with this compilation of essential Marvel Comics storylines that look to have the most impact on the limited series, and the MCU beyond.-Richard Newby,Hollywood Reporter
Amazon Prime Video
Invincible: Season 1 (2021)
"Invincible" starts out as a fairly typical superhero story. Two blue-skinned giants wearing black-and-white spandex are launching a frontal assault on the White House, and a group of heroes swoop in to stop them. There's Darkwing, a Batman surrogate with cool gadgets and a dark, winged suit; War Woman, a Wonder Woman replacement who wields a sleek golden club; Red Rush, a super-fast Russian dressed in red (and standing in for The Flash); Aquarus, the King of Atlantis and, rather than a muscly, bearded, Jason Momoa-type, is instead a human-sized fish. Martian Manhunter and Green Lantern knock-offs complete the Guardians of the Globe, but their de facto leader is Omni-Man (voiced by J.K. Simmons), who's like the graying, mustachio'd Superman fans once dreamt they'd see in "Justice League."Ben Travers-Indiewire