A lot happen in the
CB WIRE-April (the giraffe's)Last Week In Life
March 29 – April 4, 2021
FEAST DAYS ,HOLIDAYS AND THIS WEEK IN HISTORY
Mon March 29, 2021
Holy Monday
National Vietnam War Veterans Day (United States of America)
1882 – The Knights of Columbus is established.
1886 – John Pemberton brews the first batch of Coca-Cola in a backyard in Atlanta.
Tuesday March 30, 2021
Holy Tuesday
1981 – U.S. President Ronald Reagan is shot in the chest outside a Washington, D.C., hotel
by John Hinckley, Jr.; three others are wounded in the same incident.
Wednesday March 31, 2021
Spy Wednesday
1146 – Bernard of Clairvaux preaches his famous sermon in a field at Vézelay, urging the necessity of a Second Crusade. Louis VII is present, and joins the Crusade.[2] 1985 – The first WrestleMania, the biggest wrestling event from the WWE (then the WWF), takes place in Madison Square Garden in New York City.
Thursday April, 1 2021
April Fools Day
Holy Thursday
33 – According to one historian's account, Jesus Christ's Last Supper is held.
1970 – President Richard Nixon signs the Public Health Cigarette Smoking Act into law, requiring the Surgeon General's warnings on tobacco products and banning cigarette advertising on television and radio in the United States, effective 1 January 1971.
1979 – Nickelodeon was launched in United States.
Friday April 2, 2021
Good Friday
World Autism Awareness Day 2021
1956 – As the World Turns and The Edge of Night premiere on CBS. The two soaps become the first daytime dramas to debut in the 30-minute format.
1842 – Dominic Savio, Italian Catholic saint, adolescent student of Saint John Bosco (d. 1857)
Saturday April 3, 2021
Holy Saturday
1981 – The Osborne 1, the first successful portable computer, is unveiled at the West Coast Computer Faire in San Francisco.
2010 – Apple Inc. released the first generation iPad, a tablet computer.
Sunday April 4, 2021
Easter Sunday
1968 – Martin Luther King Jr. is assassinated by James Earl Ray at a motel in Memphis, Tennessee.
1975 – Microsoft is founded as a partnership between Bill Gates and Paul Allen in Albuquerque, New Mexico.
I try to find the most significant news stories of the week. This includes some depressing and sad events. But to focus exclusively on dour events would not highlight the very real and interesting and sometimes hopeful real human interests stories that are not major headlines. Sometimes we need a little cheer and light hearted humor of the inspirational and silly things that happen in our world. With that said, here are the…
NEWS HIGHLIGHTS OF THE WEEK
Living Out Lent During Holy Week
Catholic priest and six others killed in attack on church in Nigeria
by gunmen in an attack on St. Paul's Catholic Church in Benue State, Nigeria, the Diocese of Katsina-Ala confirmed Wednesday.

Fr. Ferdinand Fanen Ngugban had just offered Mass in his parish church of St. Paul Ayetwar in eastern Nigeria and was preparing to leave for the Holy Week Chrism Mass when he was shot in the head by gunmen on March 30.

According to a statement by Fr. Fidelis Phelle Akjmbul, chancellor of the Diocese of Katsina-Ala, the body of the priest and those of six other victims were recovered after "there was pandemonium among the internally displaced persons who took refuge in the parish premises."
A Capitol Police officer was killed Friday after a man rammed a car into two officers at a barricade outside the U.S. Capitol and then emerged wielding a knife. It was the second line-of-duty death this year for a department still struggling to heal from the Jan. 6 insurrection.

Video shows the driver of the crashed car emerging with a knife in his hand and starting to run at the pair of officers, Capitol Police Acting Chief Yogananda Pittman told reporters. Authorities shot the suspect, who died at a hospital.

Two law enforcement officials told The Associated Press that the suspect stabbed one of the officers. The officials spoke to AP were not authorized to publicly discuss the pending investigation and spoke on condition of anonymity.

"I just ask that the public continue to keep U.S. Capitol Police and their families in your prayers," Pittman said. "This has been an extremely difficult time for U.S. Capitol Police after the events of Jan. 6 and now the events that have occurred here today."

William "Billy" Evans, an 18-year veteran of the force and a member of its "First Responders Unit."

The top 10 leading causes of death in 2020 were:

1. Heart disease
2. Cancer
3.Covid-19
4. Unintentional injury
5. Stroke
6. Chronic lower respiratory disease
7. Alzheimer's disease
8. Diabetes
9. Influenza and pneumonia
10. Kidney disease
The Communion question has resurfaced during Biden's presidency, as some bishops have previously cited canon 915 of the Code of Canon Law to say that Catholic public officials should be denied Communion for their "obstinate" support for grave evils such as abortion, despite warnings from pastors.

Canon 915 states that Catholics who are "obstinately persevering in manifest grave sin are not to be admitted to holy communion."

In a 2004 memo to U.S. bishops, then-Cardinal Joseph Ratzinger wrote that a Catholic politician who is "consistently campaigning and voting for permissive abortion and euthanasia laws" is engaging in "formal cooperation" in grave sin, cooperation that is "manifest."

In these cases that meet the definition laid out in Canon 915, Catholic politicians should not receive Communion, Ratzinger wrote, and their pastor must admonish them on the Church's teachings. If the politician refuses to assent to the Church's teachings, then "the minister of Holy Communion must refuse to distribute it," Ratzinger wrote.-Catholic World Report (March 31, 2021)
The New York Times Reports…
Republicans passed and signed the 98-page voting law last week following the first Democratic victories in presidential and Senate elections in Georgia in a generation. President Biden won the state by just 11,779 votes out of nearly five million cast. The new law will, in particular, curtail ballot access for voters in booming urban and suburban counties, home to many Democrats. Another provision makes it a crime to offer water to voters waiting in lines, which tend to be longer in densely populated communities.
This new law sparked this response from Major League Baseball..
"Over the last week, we have engaged in thoughtful conversations with Clubs, former and current players, the Players Association, and The Players Alliance, among others, to listen to their views. I have decided that the best way to demonstrate our values as a sport is by relocating this year's All-Star Game and MLB Draft.
"Major League Baseball fundamentally supports voting rights for all Americans and opposes restrictions to the ballot box. In 2020, MLB became the first professional sports league to join the non-partisan Civic Alliance to help build a future in which everyone participates in shaping the United States. We proudly used our platform to encourage baseball fans and communities throughout our country to perform their civic duty and actively participate in the voting process. Fair access to voting continues to have our game's unwavering support.
CRAZY & FASANATING HEADLINES
Italian Mob Fugitive Caught In Caribbean After Posting Cooking Videos Online
He managed to hide his face but not his distinctive tattoos. Marc Feren Claude Biart 53, had been living in the Dominican Republic town of Boca Chica for five years, where he kept a low profile and posted cooking videos to a YouTube channel started with his wife, Italian authorities said in a statement reported by NBC News. They said his "love for Italian cuisine" made the arrest possible.
$3 Million Mosquito Museum In St. Johns County To Open In Summer 2022
A new $3 million museum focusing on mosquitoes and other bugs that will include an insect-themed outdoor playground for children is being built in St. Johns County. Called the Vector Disease Education Center and Science Museum, it's being funded and will be operated by the Anastasia Mosquito Control District of St. Johns County (AMCDSJC). The education center will feature games, live insects, microscopes, models to climb on, along with interactive displays.

"We're hoping to have a helicopter in there and turn it into basically a flight simulator where the aircraft will do a mosquito spray mission," said Anastasia Mosquito Control District Business Manager Richard Weaver.
Python Pops Out of Toilet While Unsuspecting Man is Sitting on It
A 45-year-old man in Thailand had what could be described as the worst bathroom experience of his life. The man was reportedly sitting on the toilet like any other normal day when he suddenly felt something bump his rear end from inside the bowl. According to Yahoo News UK, when the man peered down, he saw a giant python staring back at him. After seeing the snake, the man, known only by his first name, Somchai, reportedly jumped off the seat and raced to pull up his pants. Spotting detergent on a nearby shelf, he is said to have dumped some on the python, hoping to scare it away.The python, however, was reportedly unfazed by Somchai and his detergent and decided to stay put.
In a new paper published in the Journal of Vertebrate Paleontology, researchers describe the new species known as Llukalkan aliocranianus, a bipedal dinosaur whose name means "one who causes fear." If that moniker wasn't enough of a hint, the researchers say that this creature was "likely among the top predators" of its age, prowling Argentina with a skull that may have given it some distinct advantages over its tyrannosaur cousins.
'Cool but weird': former Macy's store in Vermont converted into high school
"It's amazing to think that we are standing in what used to be a department store; that we're greeting people where we used to buy winter coats; reading books where they once sold fine china; taking phone calls in converted changing rooms; and learning science in the old suit racks," Superintendent Tom Flanagan said during the school's opening ceremony in early March.
A man returned from shopping and found 15,000 bees in his car.
The man's car was overrun by the swarm of bees after he left his window down at an Albertson's grocery store on Sunday in Las Cruces, the fire department said on Facebook.He called 911, as anyone would do if they returned to a car full of insects. Fortunately for him, the firefighter who responded also happened to be a beekeeper.
Not Heading To Paris This Summer? The Louvre Has Digitized 482,000 Artworks
"The Louvre is dusting off its treasures, even the least-known. For the first time, anyone can access the entire collection of works from a computer or smartphone for free, whether they are on display in the museum, on loan, even long-term, or in storage."-Jean-Luc Martinez, President-Director of the Musée du Louvre
For the first time, scientists find X-rays coming from Uranus
X-rays can offer unique insights into the characteristics of the solar system. For Uranus, the research's authors said those characteristics can include "atmospheric, surface and planetary ring composition."

Astronomers have previously observed scattered X-ray lights given off by the sun on both Jupiter and Saturn, but not on the ice giants Uranus and Neptune, according to NASA. The agency said the planet was particularly interesting because of its "unusual orientations of its spin axis and its magnetic field."

NASA said determining the sources of the X-rays from Uranus could help astronomers better understand how more mysterious objects in space emit X-rays, including "growing black holes and neutron stars."
Last Week we ran stories about Peeps and Bunnies. This Week Their Back.
Task Rabbits
Green Giant®, the iconic brand synonymous with delicious and high-quality vegetables for families, announced today a partnership with the PEEPS® Brand, makers of the beloved Marshmallow treat, to introduce Green Giant Cauliflower-Flavored PEEPS® ahead of Easter. The Giant Marshmallow Bunnies with a hint of cauliflower flavor will be available beginning April 1.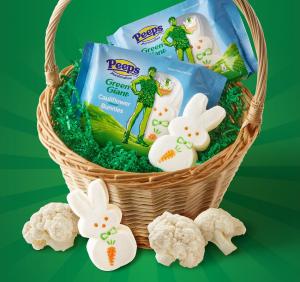 Click here to see more Foolish Stories and here for even more, such as the Blue Kazoo 100,000-piece all-blue jigsaw puzzle, Jack Link's Jerky cologne, Fluidmaster Emergency Wiping Rock and a a patina paint that'll make your expensive sports car look like it's been sitting in a field for thirty years.
April the Giraffe's Last Week in Life
March is now leading us into April. You may recall we were there last April when it gave birth to May and also when April the Giraffe gave us Hope the Giraffe (Tajiri in Swahili). The birth was an exciting adventure from Animal Adventure Park, in Colesville, New York or Harpursville, NY (depending on which source you read) where over 1,200,000 viewers, from around the world viewed the birth in real-time on the Animal Adventure's live stream.
"His entrance into the world was unnerving to even those of us who have witnessed animal births previously. . "Giraffes give birth standing up, which means when the calf is ready to be born, it exits its mother hooves first from six feet off the floor, making for a very exciting event! After many months of pregnancy, both mom and calf are doing fine."-Animal Adventure Park owner, Jordan Patch
And now sadly folks at the age of 20, April was euthanized due to increasing osteoarthritis.
"To her keepers and our team here at the park, she is a precious member of our family, and while we knew this day would eventually come, our hearts are hurting. April's impact on animal conservation and appreciation is both immeasurable and lasting."-Animal Adventure Park owner Jordan Patch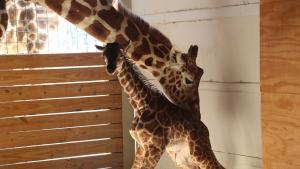 Some of the other animals caught up in the Adventure Park were saddened by their friends loss of life.
I was amazed at how tall she was. I'm actually amazed at how tall anyone is, even though the members of my species think I'm tall. –Ti o Tobi (Large) the Nigerian Dwarf Goat.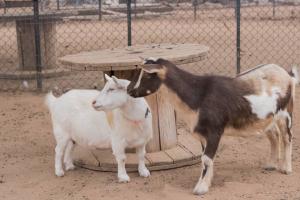 Now that she's gone, I'm feeling sad, and am very blue.-Greenie the Red Kangaroo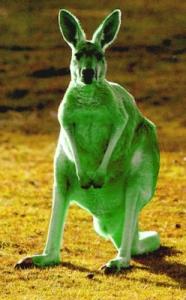 I honestly would have liked to have eaten her, because I like to try new things, but I couldn't stand the thought of the sound When the Children Cry. Maybe someday I'll eat a Giraffe. I'm a patient lion.
-Wait the Timbavati White Lion.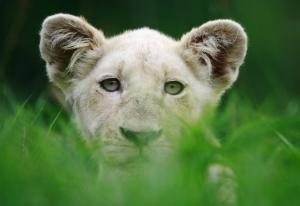 Coincidentally or providentially , next week the CB WIRE will be switching its name to the Last Week in Life.
The big question on everyone's mind is will we see April again? Fr. Casey Cole answers the question of animals in the afterlife.
POPE FRANCIS'S WORDS OF THE WEEK
"The preaching of the Good News is mysteriously linked to persecution and the cross. [the cross was present in the Lord's life] from the very beginning. It is there in the persecution of Herod and in the hardships endured by the Holy Family, like those of so many other families obliged to live in exile from their homeland. Over and over again in the Gospels" Jesus' preaching is met by envy, rejection, and scorn. The closeness of Jesus, who dines with sinners, wins hearts like those of Zacchaeus, Matthew and the Samaritan woman, but it also awakens scorn in the self-righteous. The presence of the cross throughout the Lord's life and preaching "makes us understand that the cross is not an afterthought, something that happened by chance in the Lord's life. It is true that all who crucify others throughout history would have the cross appear as collateral damage, but that is not the case: the cross does not appear by chance.
Why did the Lord embrace the cross fully and to the end? Why did Jesus embrace his entire Passion: his betrayal and abandonment by his friends after the Last Supper, his illegal arrest, his summary trial and disproportionate sentence, the gratuitous and unjustifiable violence with which he was beaten and spat upon? If mere circumstances conditioned the saving power of the cross, the Lord would not have embraced everything. But when his hour came, he embraced the cross fully. For on the cross there can be no ambiguity! The cross is non-negotiable.
BLOG POSTS OF THE WEEK

St. Óscar Romero's words asking us to value our sufferings as Christ did invite me to see my struggles as something I do not need to hide. Indeed Jesus allowed the scars of his body to give witness to the woundedness of the world. This was necessary, in order for them to be transformed. "Racism is a virus that quickly mutates and, instead of disappearing, goes into hiding, and lurks in waiting," says Pope Francis in his encyclical "Fratelli Tutti" (No. 97).

I reflect more on the scars and notice that while each tree is marked differently from these inflicted wounds, that there is no tree without a blemish. They all have marks. My scars are personal but, unfortunately, not unique. They invite me into solidarity and communion with all people who have ever experienced this sense of otherness.

I think of the immigrants at our southern border who are treated as if they are sub-human: left in cages, refused hospitality or denied medical care while detained. They are seen by many as an other, a nuisance, though they share the same dreams as so many of us: a peaceful place where their children can live and be happy. I think of the blatant violence, resulting from white supremacy, against Black people and communities. I think of the Indigenous communities across the United States whose land we have stolen and who continue to be systematically marginalized.

My scars bind me to them and to all who carry wounds of racism and systemic oppression. They also bind me to the "cross of salvation" that St. Óscar Romero speaks of. This cross of salvation has been carried and transformed by Jesus' death and resurrection. Jesus is asking me, "Can you trust that I can transform your pain? You must carry your cross, but know you are not alone.

–Christina Leaño, St. Óscar Romero helped me carry the cross of experiencing anti-Asian racism—and to speak out against hate. (March 31, 2021) America

PODCASTS OF THE WEEK

Death is one of life's certainties, and the final chapter in each of our stories. And yet throughout history, there have been reports of those who have broken the rules—and the brave few who rose to the challenge to stop them.

Book Em, Dano on your reading list.

The Haunted Cathedral (Volume 2) (The Harwood Mysteries) Book 2 of 3: The Harwood Mysteries | by Mr. Antony Barone Kolenc | Feb 1, 2021

Glenys Nellist, beloved author of the bestselling 'Twas the Evening of Christmas, reveals the joy and beauty of the resurrection of Jesus in a fresh, inspiring way in 'Twas the Morning of Easter. Using the classic cadence of Clement Moore's iconic poem, "'Twas the Night Before Christmas," this gorgeous picture book shares the true story of Easter with little ones with read-aloud rhymes and engaging illustrations by Elena Selivanova. With an eye-catching cover decorated in shining foil and embossing, this book is perfect for any Easter basket and sure to be a treasured Easter tradition for years to come.

Esther Bunny by Keri K. Thompson

On a lovely Spring day, while Esther Bunny is searching through the grass, she discovers an abandoned egg. She tries to protect the egg, while facing many obstacles along their journey. This beautiful story parallels the story of the first Easter, while teaching an important lesson about sacrificial love and giving of one's self for the betterment of others.

Did Jesus Really Rise from the Dead?: Questions and Answers about the Life, Death, and Resurrection of Jesus by Carl E. Olson (2016)

Major feature films such The Passion of the Christ and Risen, and books such as Bill O'Reilly's Killing Jesus raise many questions about one of the greatest controversies in history–what really happened to the crucified body of Jesus of Nazareth.
Using a popular question-and-answer format, this book examines the historical evidence concerning the fate of Jesus. Did Jesus really die on the cross? If so, what became of his body? Was it stolen? Misplaced? Is the resurrection a cleverly devised plot to found a new religion? Did the disciples of Jesus hallucinate? Is the Resurrection of Jesus a myth developed decades later, after the original disciples' experience of Jesus was distorted by a subsequent generation? Or did Jesus rise from the dead, as he promised and as his disciples came to believe and sacrifice their lives to proclaim?
Carl Olson carefully weighs the evidence with in-depth analysis. Whether you are a believer, a skeptic, or something in between, be prepared to have your thinking challenged by this provocative and insightful book.
Music of the Week
New Tune

s

In The Jukebox Baby
Sting updates an old song of his, singing it with the artist known as Shirazee.
This song technically came out in December 2020, BUT his official EP came out in 2021.
And this song is on it.
And it has Paul McCartney on it as well.
So how could I resist sharing a new song with the two living Beatles?
YOUTUBE VIDS OF THE WEEK
This Week on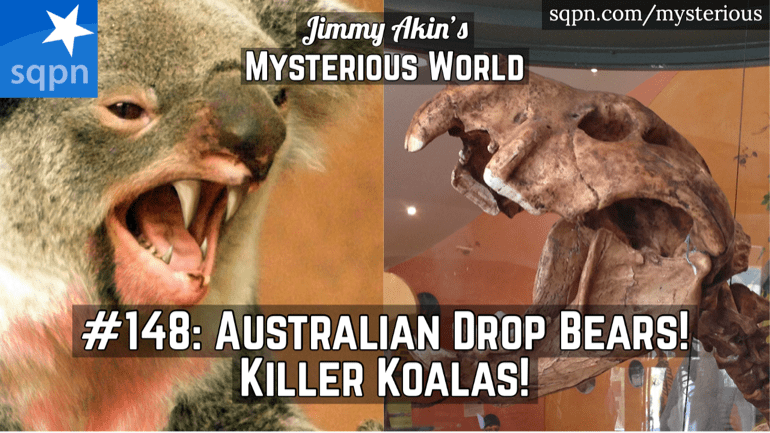 MYS148: Australia is known for many strange, dangerous animals, but one famous cryptid from Down Under is the fearsome Drop Bear. Jimmy Akin and Dom Bettinelli, with help from Matt Fradd and the Catholics of Oz, recount what we know about the Drop Bear and how to protect ourselves against it.
WATCH IT!
Resurrection, a film from The Bible producers Roma Downey and Mark Burnett that follows the immediate aftermath of Jesus' crucifixion, on Discovery+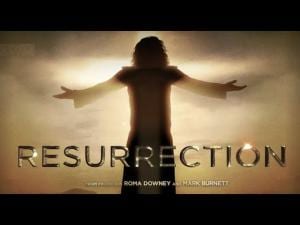 Wednesday, Mar. 31
– – Godzilla vs. Kong (2021) HBO Max [movie]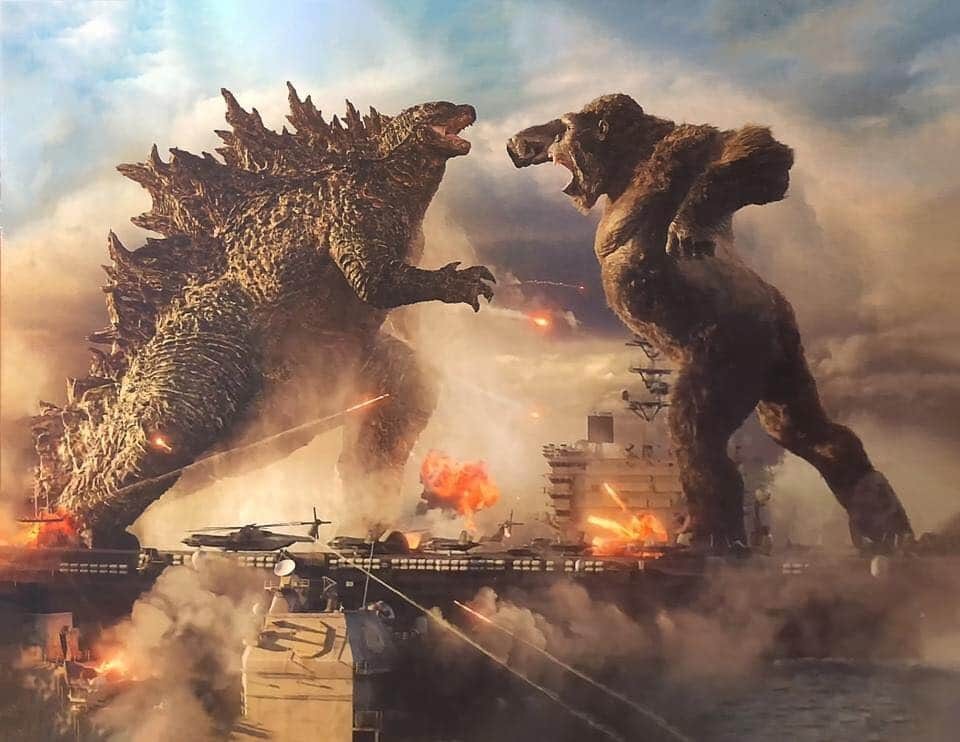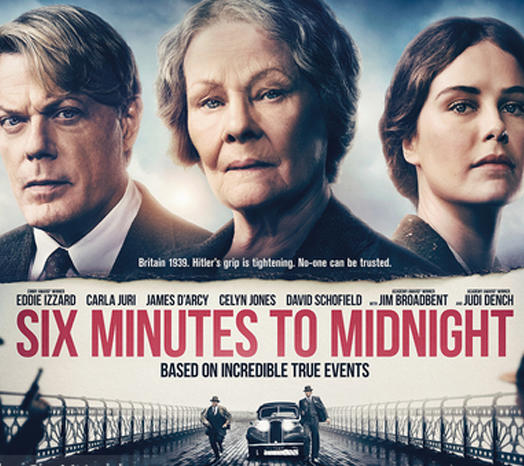 Friday, Apr. 2
Just Say Yes, Netflix [movie]
Concrete Cowboy Drama Netflix Originals Netflix
Amundsen: The Greatest Expedition
The Barbarian and the Troll: Season 1, 7:30 p.m., Nickelodeon
Sunday, Apr. 4
Screen Actors Guild Awards, 9 p.m., TNT and TBS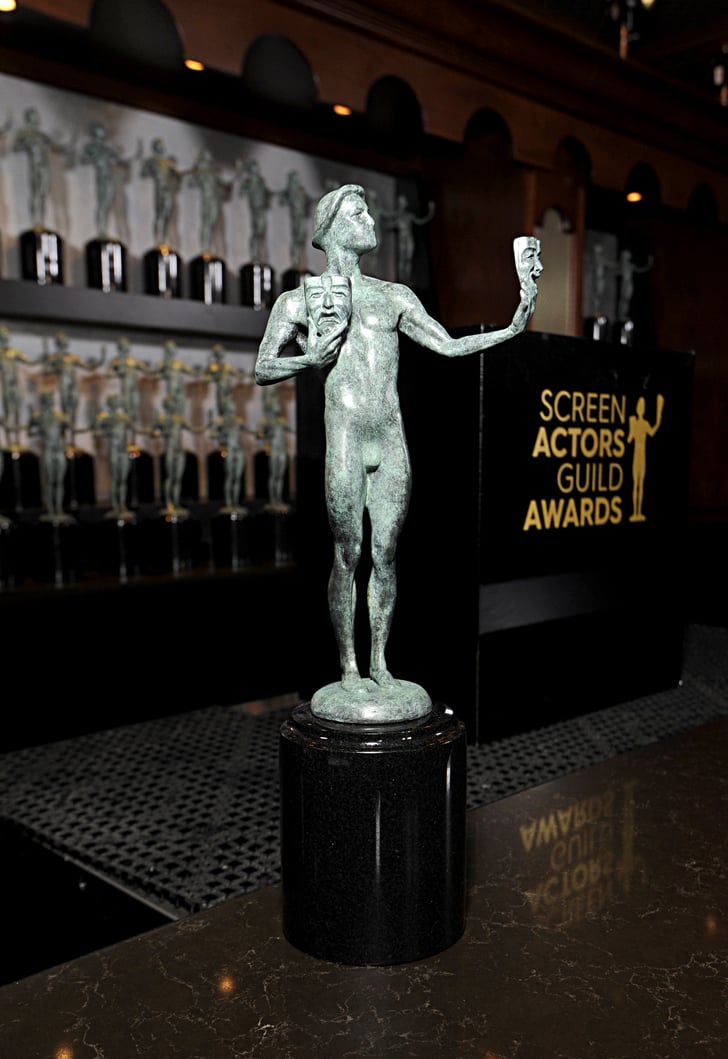 COMING SOON
Deaths of the Week
Working alongside E. Howard Hunt, Liddy organized and directed the burglary of the Democratic National Committee headquarters in the Watergate building in May and June 1972. After five of Liddy's operatives were arrested inside the DNC offices on June 17, 1972, subsequent investigations of the Watergate scandal led to Nixon's resignation in 1974. Liddy was convicted of burglary, conspiracy, and refusing to testify to the Senate committee investigating Watergate. He served nearly fifty-two months in federal prisons.[2]
He later joined with Timothy Leary for a series of debates on multiple college campuses, and similarly worked with Al Franken in the late 1990s. Liddy served as a radio talk show host from 1992 until his retirement on July 27, 2012.[3] His radio show as of 2009 was syndicated in 160 markets by Radio America and on both Sirius Satellite Radio and XM Satellite Radio stations in the United States.[4] He was a guest panelist for Fox News Channel in addition to appearing in a cameo role or as a guest celebrity talent on several television shows. (Wikipedia)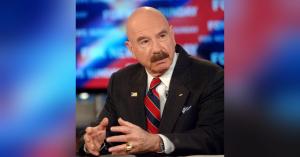 Instagram influencer Lee MacMillan died by suicide last Friday, according to a post shared on her Instagram page this week. "After living an extraordinary life, and fighting a brave battle with depression, our hearts are shattered to share that Lee took her life on Friday," the post read. "She was the brightest light, a magnetic force of nature and was loved by so so many."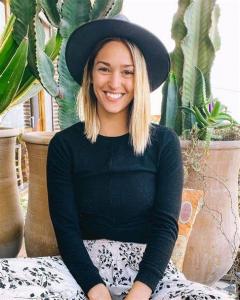 Quotes/Memes of the Week