Last Week In Life: April 5, 2021 – April 11, 2021
FEAST DAYS ,HOLIDAYS AND LAST WEEK IN HISTORY
Mon April 5, 2021
Memorial Saint Vincent Ferrer
1621 – The Mayflower sets sail from Plymouth, Massachusetts on a return trip to England.
1922 – The American Birth Control League, forerunner of Planned Parenthood, is incorporated.
1956 – Cuban Revolution: Fidel Castro declares himself at war with Cuban President Fulgencio Batista.
Tuesday April 6, 2021
2014 – Mickey Rooney, American soldier, actor, and dancer dies (b. 1920).
2015 – Ray Charles, American singer-songwriter and conductor dies(b. 1918).
2016 – Merle Haggard, My Mother's favorite singer dies (b. 1937).
2017 – Don Rickles, American actor and comedian dies (b. 1926).
Wednesday April 7, 2021
Memorial Saint John Baptist de la Salle,
1506 – St. Francis Xavier, Spanish missionary and co-founder of the Society of Jesus is born. (d. 1552)
1933 – Prohibition in the United States is repealed for beer of no more than 3.2% alcohol by weight, eight months before the ratification of the Twenty-first Amendment to the United States Constitution. (Now celebrated as National Beer Day in the United States.)
1940 – Booker T. Washington becomes the first African American to be depicted on a United States postage stamp.
1948 – The World Health Organization is established by the United Nations.
1969 – The Internet's symbolic birth date: Publication of RFC 1.
Thursday April 8, 2021
Buddha's Birthday, also known as Hana Matsuri, "Flower Festival" (Japan)
1892 – Mary Pickford, Canadian-American actress, producer, screenwriter and co-founder of United Artists is born (d. 1979)
1918 – Betty Ford, American wife of Gerald Ford, 40th First Lady of the United States is born. (d. 2011)
Friday April 9, 2021
1945 – Execution of Dietrich Bonhoeffer, anti-Nazi dissident and spy, by the Nazi regime.
1991 – Georgia declares independence from the Soviet Union.
Saturday April 10, 2021
837 – Halley's Comet makes its closest approach to Earth at a distance equal to 0.0342 AU (5.1 million kilometres/3.2 million miles).
1710 – The Statute of Anne, the first law regulating copyright, comes into force in Great Britain.
1887 – On Easter Sunday, Pope Leo XIII authorizes the establishment of the Catholic University of America.
1925 – The Great Gatsby by F. Scott Fitzgerald is first published in New York City, by Charles Scribner's Sons.
1939 – Alcoholics Anonymous, A.A.'s "Big Book", is first published.
1970 – Paul McCartney announces that he is leaving The Beatles for personal and professional reasons.
1971 – Ping-pong diplomacy: In an attempt to thaw relations with the United States, China hosts the U.S. table tennis team for a week-long visit.
Sunday April 11, 2021
Divine Mercy Sunday
Memorial Saint Stanislaus,
1963 – Pope John XXIII issues Pacem in terris, the first encyclical addressed to all Christians instead of only Catholics, and which described the conditions for world peace in human terms.
1968 – President Lyndon B. Johnson signs the Civil Rights Act of 1968, prohibiting discrimination in the sale, rental, and financing of housing.
1970 – Apollo 13 is launched.
1976 – The Apple I is created.
Last Week's SPECTACULAR STORY OF WEEK
Unusual and Wondrous Pregnancies
Everybody gets born.
One day you popped into the world a tiny ball of crying wet nakedness and every year since then we've all stopped to celebrate your big day. Birthdays freeze time as you stare back at last year and get ready to celebrate what's coming around the bend…-100 Awesome Things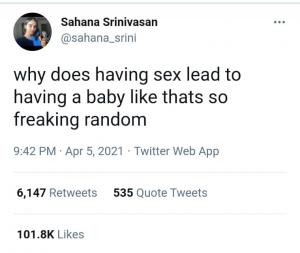 Not everybody who has a normal, healthy sex drive understands that engaging in that most intimate and physical of activities leads to the creation of new life with a new soul that was designed to live with God in bliss for all eternity.
Not everybody who is all ready pregnant or past child rearing age know they can possibly deliver another baby.
Rebecca Roberts, 39, of Wiltshire, England, was 3 weeks pregnant when she discovered after a sonogram that she became pregnant once again, while another person had already started to grow inside her. Twins you say. No, the two babes are not actually twins. Rebecca experienced a rare phenomenon, called superfetation,which as of a 2008 study, there had been only 10 cases ever reported.
Typically when someone becomes pregnant, the body undergoes hormonal changes that impede it from conceiving again at that time.

"Instead of stopping ovulation, she released another egg about three or four weeks after the first one, and the egg somehow miraculously managed to fertilize and implant in her uterus," obstetrician David Walker said. Roberts's second baby was three weeks younger than the first she conceived. Given the rate of developmental differences between the two, doctors were unsure if the second baby would survive.
"But truly, women are amazing. Think about it this way: a woman can grow a baby inside her body. Then a woman can deliver the baby through her body. Then, by some miracle, a woman can feed a baby with her body. When you compare that to the male's contribution to life, it's kind of embarrassing, really."― Jim Gaffigan, Dad Is Fat
Barbara Higgins lost her daughter Molly in 2016 after a previously undiagnosed brain tumor ruptured. Molly would have turned 18 on April 1, 2021. Barbara has another child Gracie who is 19 and just gave birth to Jack. At age 57. AGE 57. This is after a embryo transfer.
When it comes to any criticism that I am giving women false hope, it's important for me to say that it wasn't just creating an embryo that was incredible, it was that I was healthy enough to have a baby at 57 and that I found a doctor who was willing to work with me. It was a rigorous process. We had psychological testing, physical testing and social and emotional testing. I appreciate this won't be possible for all women trying for a baby later in life, but my opinion is that it's much easier to live with not having a baby if you've been given the chance to try.

I've learned in my life, and especially since Molly died, that people who have been hurt tend to be hurtful. I don't take it personally and that has been a very conscious effort on my part. The most common thing is people saying that I'm old, I'm going to be an elderly mother or they ask how I could do this to a child. My biological father had a daughter when he was 86 and my sister is a beautiful human being. The world is better with her here. So I look at it that way. Jack is here. Whatever his life path is, I'm just a piece of it.

We also live in a society where grandparents are often raising, or helping raise, grandchildren. Jack will be 20 when I'm 77, he will be an adult and I don't think he's going to regret that he was born. We will just create a village for him, as we did for our daughters.-Newsweek
While woman who aren't usually pregnant are giving birth, some Japanese male legislators of the ruling Liberal Democratic Party (LDP)'s Youth Division are experiencing what it is like to be pregnant. These men 3 men in their 30's put on special weighed jackets so they could feel what a woman feels in her seventh month of pregnancy. They hope to experience the physical hardship they go through in order to understand and implement proper policy measures concerning delivery and child rearing. You have to wonder if they got this idea after watching Junior with Arnold Schwarzenegger in which he becomes a pregnant man.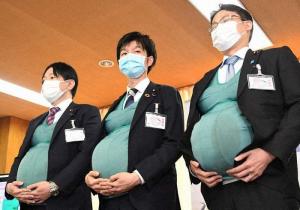 Whoever or whatever is responsible for the design of the universe definitely put sexual pleasure in place to trick females into bearing all the burden of gestation. No one would choose to suffer so much pain and exhaustion without some extrinsic incentive.-H.L. Vogl
Last Week's Newest News and Informative Information
Seeking Justice
I had an officer ring my doorbell late at night one time, just to tell me my car lights were on. They said their peace and left. Not all police officers act so non-aggressively. As 26 year old EMT Breonna Taylor, an African-American woman, was sleeping soundly in her bed on March 13, 2020, in Louisville, Kentucky, 3 white police officers looking for drug dealers burst into her apartment. There is a dispute as to whether there was a knock at the door or not. Before busting in, Breonna's boyfriend Ken fired a warning shot at the officers thinking they were intruders and the officers returned 32 rounds of fire back, injuring Ken and killing Breonna. Their suspected drug dealers they were after, were approximately 10 miles (16 km) away.
On Friday April 9, 2021 Kentucky Gov. Andy Beshear signed a bill into law limiting the use of no-knock warrants; AN ACT relating to warrants authorizing entry without notice. "Breonna's Law was enacted last spring which bans no-knock warrants and also requires police to wear body cameras while serving warrants.
"The ACLU of Kentucky applauds Governor Beshear for signing Senate Bill 4, a version of Breonna's Law, and the broad coalition of lawmakers, community members, and advocates that made this possible. Senate Bill 4 will ban no-knock warrants except in exigent circumstances and requires the presence of emergency medical services when serving such warrants. This law is an excellent first step in reimagining the role of police in community safety, though it in no way provides justice for Breonna Taylor or the degree of change the community needs. This is a win, but the fight is not over.-ACLU-KY Statement on Governor Beshear Signing Senate Bill 4, a version of Breonna's Law
Policing the un-controlled shooting of sleeping American citizens by trigger happy cops is but one of the many gun control battles being waged in our country. After the March 16 Atlantia shooting spas spree and the March 22 Boulder supermarket shooting spree, another shooting spree pops up in the news. This time a former NFL player named Phillip Adams gunned down five people, including a beloved doctor, his wife and their two young grandchildren.
All this unnecessary senseless gun violence has stirred up president Biden to say "Enough prayers. Time for some action."
"Violence is the leading cause of death for Black boys and men, and the second leading cause of death for Latino boys and men. That matters. It's important for the country to know that violence is a public health emergency and we need to see it as such."-Loren Dreier of the Health Alliance for Violence Intervention
On Thursday April 8, 2021 President Joe announced several actions that were to be taken against gun violence including directing The Justice Department to draft rules regulating stabilizing braces that make AR-15 pistols, which are generally subject to fewer regulations than rifles, more stable and accurate. The Boulder shooter suspect reportedly used such a brace, which ended up killing 10 people who just happen to go for groceries and ended up dying instead.
"If done in a manner that respects the rights of law-abiding citizens, I believe there is an opportunity to strengthen our background check system so that we are better able to keep guns away from those who have no legal right to them." –Sen. Pat Toomey, R-Pa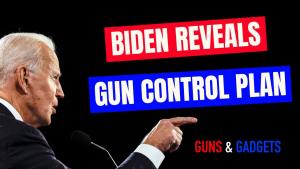 Covid Continues Casualties
While guns are killing innocent civilians, Covid still continues to ravage the world and take lives. In Brazil for example it had 4,000 COVID-19 Deaths In A Single Day. While the vaccine is being distributed bountifully in our country, vaccine shortages are hitting poor countries.
In vaccination tents set up at Kenyatta National Hospital in Nairobi, many of those who arrived for their first jabs were uneasy about when the second would arrive.

"My fear if I don't get the second dose, my immune system is going to be weak, hence I might die," said Oscar Odinga, a civil servant.
And India sees a spike in Covid-19 cases, which is stressing out the Vaccine Makers of that country, which happens to be the biggest makers of the life saving drug in the world.
India has administered nearly 90 million vaccine doses so far. But that's still less than 6% of the population of nearly 1.4 billion.

"We are prioritizing the needs of India, but we are still short of being able to supply to every Indian." Adar Poonawalla CEO of the Serum Institute of India.
When we hear about all the people dying from Guns and Disease, Easter is a great reminder of the Hope that the day represents. That death does not have the final sting of victory, but we will be resurrected someday. As Christians we try to live that hope in our daily lives and strive to bring that hope to others.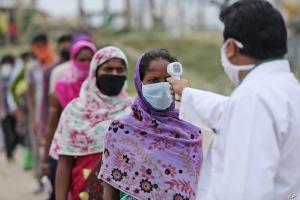 Not at Home
At the end of our lives, we hope to go home to heaven. In the meantime some people are hoping to find a home here on the earth where they currently live.
In the United States 53 year old Bahareh Shargi is still waiting for her husband 56 year old Emad, Shargi to come home from Iran where he is a prisoner. He was arrested on opaque charges of espionage. He lingers in a land he doesn't want to be in anymore by a government who won't let him go.
While Bahareh waits for her husband to come home, nearly 19,000 children and teenagers traveling without a parent arrived at the US-Mexican border in March, which is the most in 15 years. Despite the criticisms of citizens of our country, there is something people from other countries love about ours, namely not being thrown in prison for shaky espionage charges and having to fear for their lives from drug cartels and other violent gangs on a daily basis. And not to mention the lack of opportunity in their country to better yourself in getting a job and supporting your family.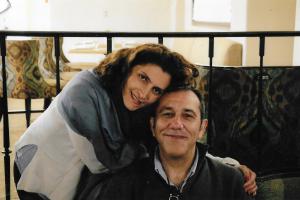 Quick News Blips
University Of Kentucky Mistakenly Sends 500,000 Acceptances
In a small technical issue that went wrong, 500,000 acceptance emails were sent out to high school seniors for a program that usually accepts about three dozen students a year from the University of Kentucky.
Mary Dougherty, a senior from San Antonio, Texas, received the email. "I was like, 'Mom, I just got accepted into the University of Kentucky.' And she's like, 'Oh, I didn't know you applied to University of Kentucky.' And I was like, 'oh, I did not.'"
In less than 24 hours the kids who didn't get accepted got another email which said.
You know how you got a email telling you got into our school? Guess What? SIKE!!! APRIL FOOLS!
La Russell, Missouri had a recent election to decide if they should annex itself into the Avilla Fire Protection District. And out of the 70 residents who lived there, not one person traveled the 7 miles to Sarcoxie to cast a ballot, which instead set a new record for voting . La Russell is about 160 miles (260 kilometers) south of Kansas City.
John Carver, a resident of La Russell for 50 years, said he didn't see any flyers about the election.

"I worked until 10 p.m.," Carver said. "It was too late to drive to Sarcoxie to vote. I work in the field and do whatever, run parts for semis, whatever it takes to keep things going. Plus, hardly anyone knew about the vote."
Elon Musk's Neuralink reveals monkey playing Pong with brain implant
"MindPong is an initial demonstration of the potential capabilities of the N1 Link.
However, it's important to remember that it is a small slice of what our device is intended to achieve."
Besides being a benefit to mankind, it is a Sci-Fi disaster movie waiting to be written.
POPE FRANCIS'S FAMOUS LAST WEEK'S WORDS
"'He has risen' is a message… Only an angel could say that Jesus had risen, only an angel with the authority to be the bearer of a heavenly message, with the power given by God to say it, just as an angel — only an angel — had been able to say to Mary: 'You will conceive a son, [….] and he will be called the Son of the Most High' (Luke 1:31-32). That large stone, that was supposed to be the seal of the victory of evil and death, was put underfoot, it becomes the footstool of the angel of the Lord. All of the plans and defenses of Jesus' enemies and persecutors were in vain. All the seals had crumbled. The image of the angel sitting on the stone before the tomb is the concrete manifestation, the visible manifestation of God's victory over evil, the manifestation of Christ's victory over the prince of this world, the manifestation of the victory of light over darkness."- Never Tire of Seeking the Risen Christ
Book Em, Dano on your reading list
A compelling debut by a new voice in fantasy fiction, The Conductors features the magic and mystery of Jim Butcher's Dresden Files written with the sensibility and historical setting of Octavia Butler's Kindred: Introducing Hetty Rhodes, a magic-user and former conductor on the Underground Railroad who now solves crimes in post–Civil War Philadelphia.
As a conductor on the Underground Railroad, Hetty Rhodes helped usher dozens of people north with her wits and magic. Now that the Civil War is over, Hetty and her husband Benjy have settled in Philadelphia, solving murders and mysteries that the white authorities won't touch. When they find one of their friends slain in an alley, Hetty and Benjy bury the body and set off to find answers. But the secrets and intricate lies of the elites of Black Philadelphia only serve to dredge up more questions. To solve this mystery, they will have to face ugly truths all around them, including the ones about each other.

New Tune

s

In The Jukebox Baby

The boys who brought us a BANG last year and made us Way Less Sad this year

are back with their full length album OK ORCHESTRA

I'm here to let you know that

Adventure is Out There-AJR

The Nickelodeon Kid's Choice Award winners BTS are back with a brand new single.

Get ready to be wowed by Film Out.

Peggy Seeger: Folksongs of Courting and Complaint (1955) -First Farewell (2021)

Gotta Get Home By Midnight: I wrote this song to combine a couple of different ideas around ageing. The first is that when I wake up in the morning I can feel as old as the hills but I gradually feel younger as the day goes on. The second is that however old you are, you can still be very passionate and want to race home to be with your love. I do have to be in bed by midnight though as my coach will change into a pumpkin. There's a time when everyone has to go and you shouldn't apologise for it.

Informative, Funny, Unique and Vibrant Videos

OF THE WEEK

This Week on

MYS149: Every so often, there are reports of people bursting into flames for no apparent reason, reducing most of their body to ashes, but with little or no fire damage around them. Jimmy Akin and Dom Bettinelli discuss what we should make of these reports of spontaneous human combustion and what could be causing them.

WATCH IT!

on TV & The Big Screen

Tuesday, Apr. 6
The Last Kids on Earth: Happy Apocalypse to You, Netflix

Kung Fu: Season 1 (2021) 8 p.m., The CW

Exterminate All the Brutes: Season 1 (2021) 9 p.m., HBO

Friday, Apr. 9

The Tunnel VOD / Digital

Thunder Force (2021) Netflix [movie]

Have You Ever Seen Fireflies?, Netflix

Sunday, Apr. 11
Fear the Walking Dead: Season 6 (2020) 9 p.m., AMC (returning from hiatus)

– –The Nevers: Season 1 (2021) 9 p.m., HBO
Literally Their Last Week in Life

Hans Küng (German: [ˈhans ˈkʏŋ]; March 19, 1928 – April 6, 2021) was a Swiss Catholic priest, theologian, and author. From 1995 he was president of the Foundation for a Global Ethic (Stiftung Weltethos).

Küng was ordained a priest in 1954, joined the faculty of the University of Tübingen in 1960, and served as a theological adviser during the Second Vatican Council. In 1978, after he rejected the doctrine of papal infallibility, he was not allowed to continue teaching as a Catholic theologian, but he remained at Tübingen as a professor of ecumenical theology until he retired with the title professor emeritus in 1996. He remained a Catholic priest until his death. He supported the spiritual substance of religion, while questioning traditional dogmatic Christianity.[1] He published Christianity and the world religions: paths of dialogue with Islam, Hinduism, and Buddhism in 1986, wrote Dying with Dignity together with Walter Jens in 1998, and signed the appeal Church 2011, The Need for a New Beginning. He was awarded honorific doctorates internationally, and received numerous awards including the Otto Hahn Peace Medal in 2008. An asteroid is named after him.

DMX ("Dark Man X") whose real name is Earl Simmons (December 18, 1970 – April 9, 2021), was an American rapper, songwriter, and actor. He began rapping in the early 1990s and released his debut album It's Dark and Hell Is Hot in 1998, to both critical acclaim and commercial success, selling 251,000 copies within its first week of release.[3][4] He released his best-selling album, … And Then There Was X, in 1999, which included the hit single "Party Up (Up in Here)". His 2003 singles "Where the Hood At?" and "X Gon' Give It to Ya" were also commercially successful.

DMX was featured in films such as Belly, Romeo Must Die, Exit Wounds, Cradle 2 the Grave, and Last Hour. In 2006, he starred in the reality television series DMX: Soul of a Man, which was primarily aired on the BET cable television network. In 2003, he published a book of his memoirs entitled, E.A.R.L.: The Autobiography of DMX

Prince Philip, Duke of Edinburgh (born Prince Philip of Greece and Denmark; (June 10, 1921 – 9 April 9, 2021), was a member of the British royal family as the husband of Elizabeth II.

Piffy Quality Quotes

of the Week

My extensive knowledge of science from science fiction stories tells me that if the vaccine had *really* been rushed untested into production, millions of Americans would by now have developed superpowers or mutated into mindless killing machines. Let me be the first to register my extreme disappointment that none of this has happened and, instead, everybody is just boringly becoming immune to COVID. This was a great opportunity wasted and I, for one, will never forgive Biden for letting this happen.-Mark Shea