One of my writing goals at the Catholic Bard, to borrow the Jesuit motto, is 'Finding God in All Things'.
Finding God in all things is at the core of Ignatian Spirituality and is rooted in our growing awareness that God can found in everyone, in every place, and in everything. When we learn to pay more attention to God, we become more thankful and reverent, and through this, we become more devoted to God, more deeply in love with our Creator.
I try to find the good, the true, and the beautiful in all God's creation. This is why I talk a lot about Books, Movies and in this post, Music. Because those 3 things are often found in those 3 things. Let's face it as Catholics we read, watch and listen to the same things non-Catholics do. If we, as believers of the faith, put on our Catholic glasses as we view the world around us, we may catch a glimpse of the creator.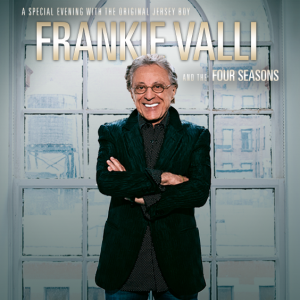 With all the new and upcoming music artists these days, it's easy to forget those that have gone before AND are still going. Their spotlight may have burned out even if they haven't yet. So here is a list of musical artists Then and Where and When They Are Now. They are still writing and singing after all these years. I didn't include every single artist or band still making music who did so, decades ago, but I did include a good amount of the ones that I could think of. I made sure I included artists I loved and artists I couldn't care less about if their song came on the radio. I didn't include these artists best material but their farthest and most recent material. I also included some more recent artists that I found prevalent, interesting and in some cases in my personal collection. I also mention some of them in some of my other articles where I write about music. Of course I mention a lot of the not so recent, going back to the 50's. That is how far some people's longevity goes on for. Read on and you'll see who was in and who was out. Perhaps you'll be surprised at who is mentioned and who is not. Perhaps I'll update this and add more names and or details. Perhaps this is too long for you to browse through. There is boat load of names. But, If any readers think of someone you want me to include, please drop me a note. Thanks.
So here we go.
1950's
Tony Bennet: Because of You (1952) Love Is Here to Stay(with Diana Krall) (2018)
The longevity of his carrier is amazing to behold.Good ol' Tony is at the top of the heap. It looks as if he's going on tour once again.
Frankie Valli: My Mother's Eyes / The Laugh's on Me (1953) Frankie Valli & The Four Seasons – Silence is Golden (2021)
It looks like he's going on tour again as well.
Peggy Seeger: Folksongs of Courting and Complaint (1955) The First Farewell (2021)
Johnny Mathis: Johnny Mathis (1956) They Can't Take That Away From Me with Freda Payne (2020)
Elvis Presley: Elvis Presley (1956) From Elvis in Nashville (2020)
Couldn't not mention the king of Rock and Roll. His impact still effects today's music.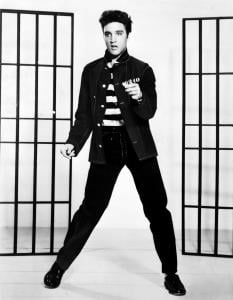 John Williams: The John Towner Touch (1957) John Williams & The Presidents Own (2021)
The Oak Ridge Boys: The Oak Ridge Quartet (1958) Front Porch Singin' (2021)
1960's
Aretha Franklin: Aretha: With The Ray Bryant Combo (1961) Aretha (2021)
Smokey Robinson Hi… We're the Miracles (1961) What the World Needs Now (Is Love) [feat. Leona Lewis & Sam Fischer (2020)
Diana Ross: Meet The Supremes (1962) Supertonic: Instrumental Mixes (Eric Kupper Instrumental Remixes) (2020)
Willie Nelson: …And Then I Wrote (1962) That's Life (2021)
Tina Turner: The Soul of Ike & Tina Turner (1961) What's Love Got to Do – Single with with Kygo(2020)
Beach Boys: Surfin' Safari (1962) Christmas with the Beach Boys (2020)
One of my all time favorite bands.
Bob Dylan: Bob Dylan (1962) Rough and Rowdy Ways (2020)
I tried to listen to his new stuff but sorry Bob, your voice combined with the lyrics, I just couldn't do it. A person I work with said it best, I enjoy his material best song by other people.
Ray Stevens 1,837 Seconds of Humor (1962) Great Country Ballads/Melancholy Fescue (2021)
Stevie Wonder: The Jazz Soul of Little Stevie (1962) Can't Put It in the Hands of Fate- Single (featuring Rapsody, Cordae, Chika and Busta Rhymes)(2020)
The Beatles: Please Please Me (1963)
The two remaining Beatles are not slowing down in terms of giving the world more music.
Paul McCartney: McCartney III (2020)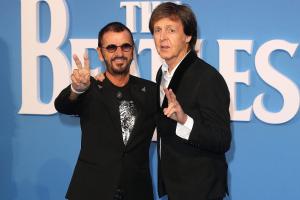 Ringo Star: Zoom In (2021)
Dionne Warwick: Presenting Dionne Warwick (1963) Dionne Warwick & the Voices of Christmas (2019)
Loretta Lynn: Loretta Lynn Sings (1963) Still Woman Enough (2021)
Her latest album is #50 for her.
Rolling Stones: The Rolling Stones (UK)England's Newest Hit Makers (US) (1964) Living in a Ghost Town-Single (2020)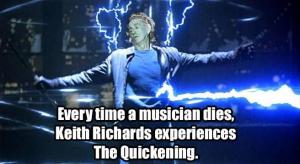 Eric Clapton: Five Live Yardbirds (1964) Stand and Deliver (feat. Van Morrison) – Single (2020)
Jeff Beck: Five Live Yardbirds (1964) Isolation – Single with Johnny Depp (2020)
Paul Simon: Simon and Garfunkel: Wednesday Morning, 3 A.M. (1964)'Bridge Over Troubled Water' For NHS (2020)
Here is an extraordinary performance of 'Bridge Over Troubled Water' by the brave men and women from NHS in honor of the Llandudno's Venu Cymru, which has been turned into a temporary coronavirus hospital. During this process, the facility has been renamed to Ysbyty Enfys, which is Welsh for Rainbow Hospital, as a symbol for hope.
Bob Marley: The Wailing Wailers (1965) Sun Is Shining (2K21 Mix) – Single with Jude & Frank, 1 World (2021)
Van Morrison: The Angry Young Them (1965) Latest Record Project, Vol. 1 (2021)
The Wolf Tones: The Foggy Dew (1965) 55 (2019)
My wife's favorite band of all time. When I think of Irish music, a song of theirs usually comes to mind.
Tom Jones: Along Came Jones (1965) Surrounded by Time (2021)
The Who: My Generation (1965) Who (2019)
Irish Rovers: The First of the Irish Rovers (1966) Saints and Sinners (2020)
The Rovers gave us the classic The Unicorn Song. And this follow up to it.
Monkeys: The Monkees (1966) The Mike and Micky Show LIVE! (2020)
Still Monkeying Around. I think their albums were the first music records I ever owned. Probably because of the TV show. I did see them in concert and even slapped one of their hands in a high five as they walked to the stage in the melody tent in Cape Code where they performed.
Neil Diamond: The Feel of Neil Diamond (1966) Classic Diamonds (with London Symphony Orchestra) (2020)
David Bowie: David Bowie (1967) That's Entertainment (2021 Version) / Cosmic Dancer (Live) – Single with Morrissey (2020)
Dolly Parton: Hello, I'm Dolly (1967) There Was Jesus (Piano Version) – Single with Zach Williams (2021) Best Contemporary Christian Music Performance Grammy Win
The Grateful Dead: The Grateful Dead (1967) Dave's Picks Volume 38 (2021)
Van Morrison: Blowin' Your Mind! (1967) Latest Record Project, Volume 1 (2021)
Pink Floyd:The Piper at the Gates of Dawn (1967) Comfortably Numb (Live at Knebworth 1990 [2021 Edit]) – Single (2021)
James Taylor: James Taylor (1968) American Standard (2020) Best Traditional Pop Vocal Album Grammy
Neil Young: Neil Young (1968) Young Shakespeare (2021)
Alice Cooper: Pretties for You (1969) Detroit Stories (2021)
Bob Seger & The Silver Bullet Band: Ramblin' Gamblin' Man (1969) Heartaches – EP (2021)
Michael Jackson: Diana Ross Presents The Jackson 5 (1969) Michael Jackson x Mark Ronson: Diamonds are Invincible – Single (2018)
Elton John: Empty Sky (1969) Elton: Jewel Box (2020) featuring Elton John's original 1968 version of "I Can't Go On Living Without You". The song, as sung by Lulu, finished last in the vote to select the UK's 1969 entry in the Eurovision Song Contest.
John Michael Talbot: He still sounds as fresh as ever.
With Mason Proffit (1969)
The Talbot Brothers (1974)
The Lord's Supper (1979) After becoming Catholic
Songs from Solitude (2020)
Genesis: From Genesis to Revelation (1969)
Peter Gabriel: Peter Gabriel (1977) Flotsam and Jetsam (2019)
Phil Collins: Face Value (1981) Other Sides (2019)
One of my favorite artists of all time. My co-worker at the nursing home constantly wants me to sing Phil Collins songs outloud to ease his boredom. Saw him in concert back in the 80s.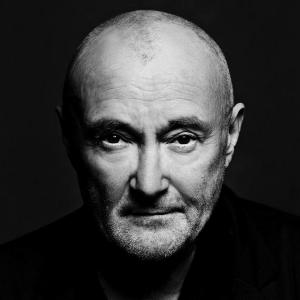 Steve Hackett: Voyage of the Acolyte (1975) At the Edge of Light (2019)
Mike Rutherford: Smallcreep's Day (1980) Mike + The Mechanics-Mike + The Mechanics (1985) Out of the Blue (2019)
Tony Banks. A Curious Feeling (1979) Five (2018)
Robert Plant: Led Zeppelin (1969) Digging Deep: Subterranea (2020)
Rod Stewart: The Rod Stewart Album (1969) Cupid (2021)
Yes: Yes (1969) Live Radio '69 / 70 (Live) (2021)
1970's
Jimmy Buffet: Down to Earth (1970) Songs You Don't Know By Heart (2020)
Ozzy Osbourne: Black Sabbath (1970) Ordinary Man-Single (2020)
Paul Carrack: And It Came to Pass with Warm Dust (Trend, 1970)- You're Not Alone (Single Mix) – Single (2021)
Billy Joel: Cold Spring Harbor (1971)Live Through the Years (2019)
One of my all time favorite singers of all time. The legacy of his music is captured in AJ Smith's 2020 song Billy Joel and he is mentioned in Olivia Rodrigo song deja vu.
I bet that she knows Billy Joel
'Cause you played her Uptown Girl
You're singing it together
Now I bet you even tell her
How you love her
In between the chorus and the verse
Carly Simon: Carly Simon (1971) Touched By The Sun (Live At Grand Central – 1995) – Single (2019)
ZZ Top–ZZ Top's First Album (1971) Goin' 50: A Compilation (2019)
They are the longest-running American rock band with no member changes.
Alan Silvestri: The Doberman Gang (1972) The Witches (2020)
Blue Öyster Cult: Blue Öyster Cult (1972) Live at Rock of Ages Festival 2016 (2020)
Matthew Wilder: Under the Arch (1972, with Matthew & Peter) Especially on Birthdays (2021)
Rick Springfield: Beginnings (1972) Welcome To Your Bright New World (feat. Vance DeGeneres) – Single (2020)
Barry Manilow: Barry Manilow (1973) Night Songs II (2020)
Bruce Springsteen: Greetings from Asbury Park, N.J. (1973) Letter to You (2020)
John Mellencamp: Chestnut Street Incident (1976) Other People's Stuff (2018)
Kenny Rogers: Love Lifted Me (1976) The Love of God (Deluxe Edition) (2019)
Tom Petty: Tom Petty and the Heartbreakers (1976) Finding Wildflowers (Alternate Versions) (2020)
Bonnie Tyler: The World Starts Tonight (1977) The Best is Yet to Come (2021)
Eddie Money: Eddie Money (1977) Brand New Day – EP (2020)
Elvis Costello: My Aim Is True (1977) Hey Clockface (2020)
Amy Grant: Amy Grant (1977) When We Fall Apart by Ryan Stevenson, (feat. Vince Gill & Amy Grant)- Single (2021)
Saw Amy Grant in concert 3 times and made a video of her song I Will Remember You in 1992 for a video production class which got an A.
Cheap Trick: Cheap Trick (1977) In Another World (2021)
Harry Connick Jr.: Dixieland Plus (1977) Alone With My Faith (2021) 2021 Best Traditional Pop Vocal Album Nominee True Love: A Celebration of Cole Porter
Kenny Loggins: Celebrate Me Home (1977) The Great Adventure (feat. JoLi) – Single (2021)
Reba McEntire: Reba McEntire (1977) Hallelujah, Amen – EP (2021)
Motörhead: Motörhead (1977) Louder Than Noise… Live in Berlin (2021)
The Cars: The Cars (1978) Drive (Symphonic Version) – Single (2018)
Midnight Oil: Midnight Oil (1978) The Makarrata Project (2020)
Prince: For You (1978) Welcome 2 America (2021)
Sting: Outlandos d'Amour with the Police (1978) Englishman / African in New York-Single (2021) with Shirazee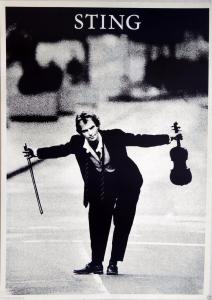 David Lee Roth: Van Halen (1978) Somewhere Over The Rainbow Bar and Grill-Single (2020)
Gary Numan: Tubeway Army (1978) Intruder (2021)
Toto: Toto (1978) With A Little Help From My Friends (Live) (2021)
Whitesnake: Trouble (1978) The Blues Album (2020 Remix)
Annie Lennox: The Tourists (1979) Lepidoptera (2019)
Gloria Estefan: Renacer / Live Again (1979) Brazil305 (2020)
Saw her in concert back in the 80's.
Pat Benatar: In the Heat of the Night (1979) Together-Single (2020)
The Pretenders: Pretenders (1979) Hate for Sale (2020)
Ziggy Marley: With the Melody Makers-Children Playing (1979) Remixes – Single (2021)
1980's
Berlin: Information (1980) Now It's My Turn (1921)
Bryan Adams: Bryan Adams (1980) Stop Crying Your Heart Out (BBC Radio 2 Allstars) – Single (2020) as part of a group of singers.
Here is Bryan singing with another group of singers the classic song Lean On Me.
Carman: God's Not Finished with Me (1980) The Flag – Single featuring Carman's All-American Quartet (2019)
Loverboy: Loverboy (1980) Gimme Back My Life – Single (2020)
Nena: The Stripes (1980) Licht (2020)
Belinda Carlisle: Beauty and the Beat with The Go-Go's (1981) Do You Hear What I Hear? – Single (2020)
Colin Hay: Business as Usual with Men at Work (1981) Now and the Evermore – Single (2020)
Depeche Mode: Speak & Spell (1981) LiVE SPiRiTS SOUNDTRACK (2020)
Duran Duran: Duran Duran (1981) Five Years – Single (2021)
Michael Card: First Light (1981) To the Kindness of God (2019)
Soft Cell: Non-Stop Erotic Cabaret (1981) Tainted Love – Single (2021)
Billy Smiley: White Heart (1982) One More Shot – Single with The Union of Sinners and Saints (2019)
Dee Snider: Under the Blade with Twisted Sister ( 1982) The Magic of Christmas Day – Single with Lzzy Hale (2020)
Hans Zimmer: Moonlighting (1982) Wonder Woman 1984 (2020)
Boy George: With Culture Club-Kissing to be Clever (1982) Mercy Now – Single (2020)
Musical Youth: The Youth of Today (1982) When Reggae Was King (2020)
Danny Elfman: Forbidden Zone (1983) Doolittle (2020)
George Michael: Fantastic with Wham! (1983) This Is How (We Want You to Get High) – Single (2019)
Michael W Smith: Michael W. Smith Project (1983) Still, Vol. 1 (2020)
Cyndi Lauper: She's So Unusual (1983) Hope-Single (2019)
Madonna: Madonna (1983) Bedtime Stories (2021)
Metallica: Kill 'Em All (1983) S&M2 (2020)
Phil Coulter: Classic Tranquility (1983) Home Away from Home with George Hutton (2020)
R.E.M.: Murmur (1983) Bingo Hand Job: Live at the Borderline 1991 (2019)
Violent Femmes: Violent Femmes (1983) Hotel Last Resort (2019)
Alphaville: Forever Young (1984) Summer In Berlin – Single with Schiller (2021)
Bon Jovi: Bon Jovi (1984) 2020 (2020)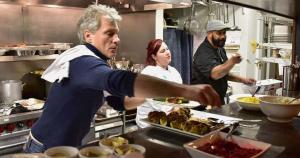 Julian Lennon: Valotte (1984) Karma Police (feat. Nuno Bettencourt) – Single (2021)
Pseudo Echo: Autumnal Park (1984) After Party (2020)
Run DMC: Run–D.M.C. (1984) Message with Import & Run-DMC – Single (2020)
Stryper: The Yellow and Black Attack (1984) Even the Devil Believes (2020)
Vince Gill: The Things That Matter (1984) When We Fall Apart by Ryan Stevenson, (feat. Amy Grant)- Single (2021)
Brenda K. Starr: I Want Your Love (1985) El Pez Muere por la Boca – Single
John Newton Howard (as composer): Head Office (1985) Raya and the Last Dragon (2021)
Maxi Priest: You're Safe (1985) United State of Mind (2021) with Robin Trower, , and Livingstone Brown
Suzanne Vega: Suzanne Vega (1985) Tom's Dinner (Remix) – Single with Efb Deejays (2021)
Whitney Houston: Whitney Houston (1985) The Star Spangled Banner (Live from Super Bowl XXV) [feat. The Florida Orchestra] – Single (2021)
Brian Dunning: The Tale of Three Trees – EP with Elizabeth Denison Martin & Jeff Johnson(1986) Kohelet (2019)
Crowded House: Crowded House (1986) To The Island (Tame Impala Remix) – Single (2021)
New Kids on the Block: New Kids on the Block (1986) House Party (feat. Boyz II Men, Big Freedia, Naughty By Nature & Jordin Sparks) – Single (2020)
Pet Shop Boys: Please (1986) Hotspot (2020)
Rich Mullins: Rich Mullins (1986) Awesome God / God Only Knows (Campfire Medley) Cover Song from the movie A Week Away (2021)
Roxette: Pearls of Passion (1986) Let Your Heart Sing-Single (2020)
Salt-N-Pepa: Hot, Cool, and Vicious (1986) Push It! (feat. SPYZR) [TMW Remix] with Lotus – Single (2021)
They Might Be Giants: They Might Be Giants (1986) I Lost Thursday-Single (2021)
I saw them perform children's songs at Border's bookstore. I have a picture somewhere. I used to blast 'Birdhouse in Your Soul', after hanging out with a group of friends every week. Two of those friends are now dead. Pattie Goodale (3 girls from the right of me on the far left) and Sam 2 over from her. On the end is Dave Patten one of my best friends and a Catholic Bard contributor.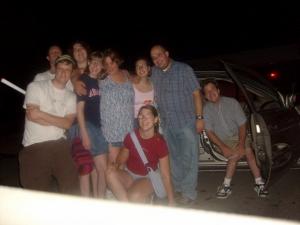 Alan Jackson: New Traditional (1987) Where Have You Gone (1987)
Indigo Girls: Strange Fire (1987) Long Look (2020)
Steven Curtis Chapman: First Hand (1987) My Dad-Single (2020)
Debbie Gibson: Out of the Blue (1987) "Girls Night Out" (Tracy Young Remix) (2020)
Saw her in concert and shouted in the lobby "If you don't get a Debbie Gibson T-Shirt, Your Not a Real Debbie Gibson Fan. Also meet her at a signing in the now out of business Borders Book Store while on my break from Papa Gino's. I have a picture somewhere.
Fresh Prince (Will Smith): Rock the House (1987) Will (Remix) – Single with Joyner Lucas (2020)
I had memorized 'Parents Don't Understand' and sang it at a talent show at a Young Life Camp I went to making one of the youth leaders laugh hysterically.
Newsboys: He's Coming Back (1987) "Love One Another"(featuring Kevin Max) (2020)
The Proclaimers: This is the Story (1987) Angry Cyclist (2018)
Richard Marx: Richard Marx (1987) Limitless (2020)
Rick Astley: Whenever You Need Somebody (1987) Everyone of Us-Single (2020)
Tiffany: Tiffany (1987) Angles-Single (2020)
Erasure: Wonderland (1988) The Neon (2020)
Geoff Moore: Geoff Moore and the Distance-A Place to Stand (1988) 'Listen to Our Hearts' (live) CCM Magazine on Youtube (2019)
Information Society: Information Society (1988) Room 1904 – Single (2019)
Kylie Minogue: Kylie (1988) Real Groove (feat. Dua Lipa) [Studio 2054 Initial Talk Remix] – Single (2021)
Morrissey: Viva Hate (1988) That's Entertainment (2021 Version) / Cosmic Dancer (Live) – Single (2020)
Johnny Hates Jazz: Turn Back the Clock (1988) Shattered Dreams (Re-Recorded) – Single (2020)
DC Talk: DC Talk (1989)
Kevin Max: Radio Teknika (2020)
Michael Tait: United:Live (EP) With Newsboys (2020)
TobyMac: Help is On the Way (Maybe Midnight) (2021)
Garth Brooks: Garth Brooks (1989) We Belong to Each Other (2020)
The Offspring: The Offspring (1989) Let the Bad Times Roll (2021)
Phish: Junta (1989) Sigma Oasis (2020)
Neneh Cherry: Raw Like Sushi (1989) Broken Politics (2018)
1990's
Green Day: 39/Smooth (1990) Here Comes the Shock- Single (Single) (2021)
Mariah Carey: Mariah Carey (1990) Where I Belong-Single (2021) with Busta Rhymes
Wilson Phillips: Wilson Phillips (1990) Hold On (Today) -Single (2020)
Alanis Morissette: Alanis (1991) Predator – Single (2021)
Collin Raye: All I Can Be (1991) Scars (2020)
Boys II Men: Cooleyhighharmony (1991) I'll Make Love to You EP (2021)
Naughty by Nature: Naughty by Nature (1991) The Projects Remix -Single (2020)
Out of the Grey: Out of the Grey (1991) Christine and Scott Dente from Out of the Grey on Youtube (2020)
Rebecca St. James: Refresh My Heart (1991) Dawn (2020)
I got to to see her in concert. I had a T-shirt at one point.
Gregorian: Satisfaction (1991) 20/2020 (2019)
Pearl Jam: Ten (1991) Gigaton (2020)
Audio Adrenaline: Audio Adrenaline (1992) Big House Cover Song from the movie A Week Away (2021)
Bare Naked Ladies: Gordon (1992) Gotta Be Patient-Single (2020) with Michael Bublé, Barenaked Ladies & Sofía Reyes
Billy Ray Cyrus: Some Gave All (1992) The Singing Hills Sessions- EP (2020)
Lisa Loeb: Purple Tape (1992) A Simple Trick to Happiness (2020)
Moby: Moby (1992) Reprise (2021)
Apologetix: Isn't Wasn't Ain't (1993) Alien Invasion/Braggadocious/Decent Alternative/Overdue Books (2020)
I did see them perform live once when I lived in California.
Christophe Beck (as composer): White Fang (1993) Free Guy (2021)
The Cranberries: Everybody Else Is Doing It, So Why Can't We? (1993) In the End (2019)
Deep Blue Something: 11th Song (1993)Don't Stop – Single (2020)
Evanescence: Fallen (1993) The Bitter Truth (2021)
Andrea Bocelli: Il Mare Calmo della Sera (1994) Believe: Acoustic-EP (2021)
The Brian Setzer Orchestra: The Brian Setzer Orchestra (1994) 25 Live! – Single (2018)
Bowling For Soup: Bowling For Soup (1994) There For Me-Single (2021)
Dave Matthews Band: Under the Table and Dreaming (1994) Caterpillar-Single with JB Sparks (2019)
KJ-52: 7th Avenue (1994) Champa Bay – Single with Urban D. (2021)
Kenny Chesney: In My Wildest Dreams (1994) Here And Now Deluxe (2021)
Usher: Usher (1994)This Day (feat. Kiana Ledé) [from the Netflix Original Motion Picture Jingle Jangle] – Single (2020)
Weezer: Weezer (Blue Album) (1994) Van Weezer (2021)
Hootie & The Blowfish: Cracked Rear View (1994) Won't Be Home For Christmas (feat. Abigail Hodges) – Single
Blink-182: Cheshire Cat (1995) Quarantine – Single (2020)
Foo Fighters: Foo Fighters (1995) Medicine at Midnight (2021)
Jars of Clay: Jars of Clay (1995) A Family Christmas – EP with SHEL (2019)
MercyMe: Pleased to Meet You (1995) Inhale (exhale) (2021)
The Aquabats: The Return of The Aquabats (1996) Kooky Spooky…In Stereo (2020)
I don't know why I haven't discovered these guys before now. Perhaps I have come across them before, but I guess they didn't make much of an impression. But now…
Avalon: Avalon (1996) Called (2020)
Backstreet Boys: Backstreet Boys (1996) Let It Be Me (Brennan Heart Remix)-Single (2019) with Steve Aoki
Busta Rhymes: The Coming (1996) Where I Belong-Single (2021) with Mariah Carey
Eminem: Infinite (1996) Music to Be Murdered By (2020)
Idina Menzel: Rent-Original 1996 Cast Recording (1996) I'm Every Woman (short remake for International Women's Day) – Single with Chaka Khan (2021)
Nickelback: Curb (1996) Rock Star Sea Shanty (2021)
Derek Webb: Caedmon's Call (1997) We Are Not as Strong as We Think We Are – Single (2021)
Eric Genuis: Eternity (1997) Redemption (2021)
Five For Fighting: Message for Albert (1997) Amazing Grace (Live from Gracenotes) Single (2020)
Hanson: Middle of Nowhere (1997) Perennial: A Hanson Net Collection (2020)
Justin Timberlake: 'N Sync (1997) Better Days-Single with Ant Clemons (2020)
Plumb: Plumb (1997) I Love You – Single with Key (4050) (2019)
Smash Mouth: Fush Yu Mang (1997) Bus Stop-Single (2019)
Steven Delopoulos: Burlap to Cashmere-Live at the Bitter End (1997) Water Smoke and Glory – Single (2021)
Switchfoot: Legend of Chin (1997) Covers-EP (2020)
DMX: It's Dark and Hell Is Hot (1998) A Dog's Prayers – EP (2021)
Dropkick Murphys: Do or Die (1998) Turn up that Dial (2021)
FFH: I Want to be Like You (1998) Apollo – Single (2021)
Passion: Passion '98 (Live Worship from the 268 Generation) (1998) Breakthrough Miracle Power / You Are The Lord – Single (2021)
Train: Train (1998) Rescue Dog-Single (2020)
Rockapella: Don't Tell Me You Do (1998) Where in the World is Carmen Sandiego-EP (2020)
Selah: Be Still My Soul (1998) Living Hope (Live Acoustic) – Single (2021)
Snow Patrol: Songs for Polarbears (1998) Dance With Me (2020) with the Saturday Songwriters
Urban D.: The Answers (1998) Champa Bay – Single with KJ-52 (2021)
Britney Spears: Baby One More Time (1999) Swimming In The Stars – Single (2020)
Mandy Moore: So Real (1999) How Could This Be Christmas? – Single (2020)
Christina Aguilera: Christina Aguilera (1999) Reflection (2020) [From "Mulan"]-Single (2020)
Schiller: Zeitgeist (Spirit of the Time) (1999) Summer In Berlin – Single with Alphaville (2021)