I want to invite you to read The Catholic Bard's Week in Review Exclusive
Every Week we take a look at
The Last Week In Life
Here's what you can possibly expect.
As we journey across the landscape of time, as well as the landscape of the internet, especially on FB or Twitter,
we often come across more information then we can possibly digest.
There are too many…
Giddy GIF's,
Fun Fascinating Facts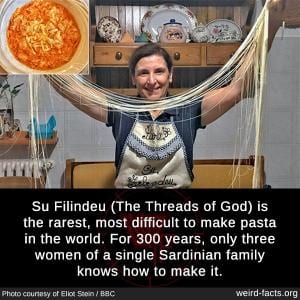 Poetic Photos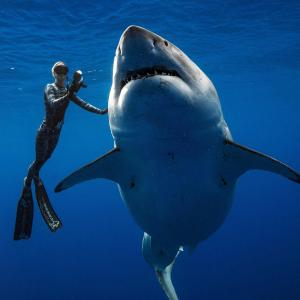 Piffy Quality Quotes
SPECTACULAR STORIES OF WEEK
with
Fanatically Fun and Uplifting Articles
Jason Burt, of Clarksburg, Calif., knew his grandfather played the trumpet in World War II.
He had listened to stories about the 746th Far East Air Force Band boosting morale for servicemen on the front lines of the Philippines theater.
But, for decades, the family hadn't seen his grandfather's vinyl recordings of the ensemble until 2019, when they were clearing out their grandparents' house.
"I knew they were around, and I was kind of hoping they would turn up at some point. And we found them in the attic," Burt told NPR's Morning Edition.
Last year, the pandemic gave him time to borrow a record player and finally listen to his late grandfather's Army Air Force band.
"I put the music on and it was like my own private concert with my grandpa," he said. "It was like he'd never left. I was back in 1946 and getting to hear my … grandpa and his young lungs playing the trumpet."
Taylor Haney, A Grandson's Gift — A Spotlight — For His Grandfather's WWII Band (March 20, 2021) NPR
Newest News and Informative Information
On federal death row, prisoners fling notes on a string under each other's cell doors and converse through interconnected air ducts. A top issue these days: whether President Joe Biden will halt executions, several told The Associated Press.
"There's not a day that goes by that we're not scanning the news for hints of when or if the Biden administration will take meaningful action to implement his promises," said 36-year-old Rejon Taylor, sentenced to death in 2008 for killing an Atlanta restaurant owner.
Everyone on federal death row was convicted of killing someone, their victims often suffering brutal, painful deaths. The dead included children, bank workers and prison guards. One inmate, white supremacist Dylann Roof, killed nine Black members of a South Carolina church during a Bible study in 2015. Many Americans believe death is the only salve for such crimes.
Views of capital punishment, though, are shifting. One recent report found people of color are overrepresented on death rows nationwide. Some 40% of federal death row inmates are Black, compared with about 13% of the U.S. population. With growing scrutiny of who gets sentenced to die and why, support for the death penalty has waned, and fewer executions are done overall. Virginia lawmakers recently voted to abolish it.
Michael Tarm, On federal death row, inmates talk about Biden, executions (March 22, 2021) AP News
Uplifting Spiritual Content
Our hope as Catholics — the hope inherited from our elder brothers in faith, the Jewish people; the hope proclaimed by Jesus in his debate with the Sadducees, who deny the resurrection of the dead; the hope inaugurated by our Lord on Easter Sunday — our hope is not merely the salvation of our souls, but the redemption of our bodies as well.
Not merely heaven, but new heavens and a new earth. Creation itself — earth and sky, sun and moon, planets, stars, galaxies — all of creation set free from death, decay, disorder, entropy, sharing forever in the glorious freedom of the children of God when all of humanity follows Jesus Lord in rising from the dead at the end of history.
This is the hope we confess in the Creed when we say "I look forward to the resurrection of the dead and the life of the world to come." When Jesus tells Martha, "I am the resurrection and the life," he speaks not raising her brother later that day but of this future resurrection of all of humanity. Christ is the first-fruits; the rest of the harvest is still to come.
Deacon Steven D. Greydanus, Flesh and Spirit and the Atlanta Shootings (National Catholic Register
Best Blogs
March 25th. It is sacred to nerds because this happened on this date in the year 3019 in the Third Age of Middle Earth. Tolkien's choice of this day out of the whole year for the destruction of the One Ring was no accident. As he himself made clear The Lord of the Rings is a fundamentally Catholic work deeply rooted in Tolkien's own profoundly Catholic faith. His deeply and intensely medieval English Catholic piety choose today for the destruction of his subcreation's realm of hell precisely because he saw today as the moment in which the grace of God broke into the world in the womb of Our Lady and also as Frodo's ascent of Calvary. And indeed, in this, he shares a view that has very deep roots in Christian piety. For it is this day, not the popularly assumed pagan influence of Greco-Roman culture that really drove the early Church's dating of Christmas (which, by the way, Tolkien also honors by having the Fellowship set out from Rivendell on December 25)
Mark Shea, Today is a Day Holy to Both Nerds and Christians, Who are Often the Same People (March 25, 2021) Stumbling Towards Heaven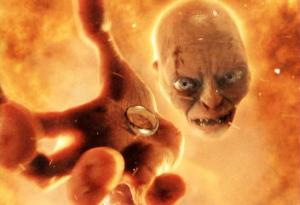 POPE FRANCIS'S FAMOUS LAST WEEK'S WORDS

"Many people, often without saying so, implicitly would like to 'see Jesus,' to meet him, to know him. This is how we understand the great responsibility we Christians and our communities have. Sowing seeds of love, not with fleeting words but through concrete, simple and courageous examples, not with theoretical condemnations, but with gestures of love.The Lord, with his grace, makes us bear fruit, even when the soil is dry due to misunderstandings, difficulty or persecution, or claims of legalism or clerical moralism. This is barren soil. Precisely then, in trials and in solitude while the seed is dying, that is the moment in which life blossoms, to bear ripe fruit in due time. It is in this intertwining of death and life that we can experience the joy and true fruitfulness of love…" –Pope Francis
Informative, Funny, Unique and Vibrant Videos
Pondering Podcasts
Including the wonder of Jimmy Akin's Mysterious World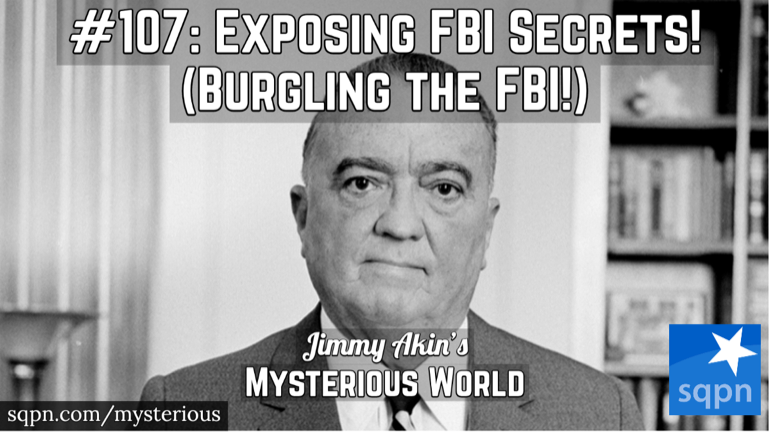 MYS107: In 1971, a shadowy group decided they needed to begin an investigation of the FBI, which they did with a burglary. Jimmy Akin and Dom Bettinelli ask who were these burglars, what FBI secrets did they discover, how did the FBI retaliate, and how did it shake up the FBI so that it's never been the same. @ 52:36 Mark Jimmy mentions the Catholic Bard interview that he did with us.
Honoring Holidays and Feast Days
This Triduum, I'm beyond grateful to be back in church. To be chanting the Solemn Intercessions at the Celebration of the Lord's Passion and singing the Exsultet at the Easter Vigil again.
The whole liturgical year revolves around these three days, and the Church's celebrations on these three days are the most solemn and sacred of the whole year.
Last year taught me that the solemnity of Good Friday and the joy of Easter are possible without the celebrations. I always knew this in theory, but I experienced it last year.
It's a lesson I will be happy to learn only once in my life and never to need it again.-
Steven D. Greydanus
April 2, 2021 at 5:13 PM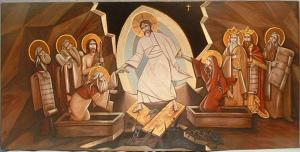 and so much more.
Including The latest
Book Em, Dano on your reading list
WATCH IT!
on TV & The Big Screen
New Tune

s

In The Jukebox Baby
Greatest Enemy– Single by The Strumbellas (3:09) Alternative
This might be my last trip, my life's an asterisk
I'm trying to break out of this feeling like I'm in a casket
I can't get past it, all of this madness
I wanna set my past on fire, I'll strike a match and
[Pre-Chorus] I don't wanna feel this comedown (Down)
I don't wanna feel this comedown (Down)
[Chorus] Feeling like I can be anything I wanna be
But I know I'll always be my greatest enemy
I know how you want me
Nothing's gonna stop me
And I know I've always been my greatest enemy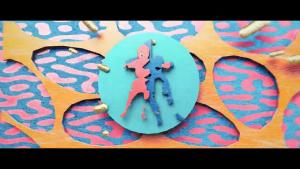 And Sad Passings
Literally Their Last Week in Life
Lodewijk Frederik Ottens (June 21, 1926 – March 6, 2021) was a Dutch engineer and inventor, best known as the inventor of the cassette tape, and for his work in helping to develop the compact disc.
We look to the future,
live in the present
and remember the past.
May 10
Saint Damien of Molokai Feast Day
1569 – Saint Doctor John of Ávila dies. (b. 1500-1569)
1773 – The Parliament of Great Britain passes the Tea Act, designed to save the British East India Company by reducing taxes on its tea and granting it the right to sell tea directly to North America. The legislation leads to the Boston Tea Party.
1838 – John Wilkes Booth, American actor, assassin of Abraham Lincoln is born (1838-1865). JWB is in my family tree.
1886 – Karl Barth, Swiss theologian and author is born (1886-1968)
1869 – The First Transcontinental Railroad, linking the eastern and western United States, is completed at Promontory Summit, Utah with the golden spike.
Life in cyberspace moves pretty fast, if you don't stop to read and like or comment once in a while you could miss it.
So in order to see some of the sights and sounds that constantly are passing us by check out the
Last Week in Life
which is the
Catholic Bard Week in Review Exclusive (CB WIRE)
As I write this weekly column it continues to change and evolve.
Here is Last Week in Life So Far
January 2021
Catholic Bard's Week in Review December 28, 2020 – January 3, 2021 JANUARY 04, 2021
Questions About Spider-Lions in a New Year of Marriage
Catholic Bard Week in Review January 4 – 10 JANUARY 11, 2021
Baby Jesus/Baby Yoda King Cake Switch on Capital Chaos Day
Catholic Bard Week in Review January 11 -17, 2021 JANUARY 19, 2021
Lizzie Borden's Bed & Breakfast Murder Spot for Sale
Catholic Bard's Week in Review for January 18 – January 24, 2021 JANUARY 25, 2021
Bernie's Mittens Memes Unites
Catholic Bard Week in Review January 25 – 31 FEBRUARY 01, 2021
Their Art Teacher is Dead, but I'm Half a Century Old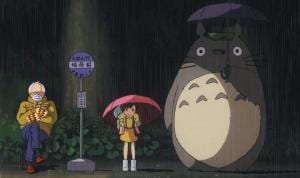 February 2021
CB WIRE February 1 – 7 2021: Dancing During a Coup FEBRUARY 08, 2021
CB WIRE February 8 – 14: The 117 Year Old Nun and a Lack of Dinosaur Stories FEBRUARY 15, 2021
CB WIRE February 15 – 21, 2021: Dying Heroically (too) Young as Lent Begins FEBRUARY 22, 2021
CB WIRE February 22 – 28, 2021 The Wool That Weighs Us Down MARCH 01, 2021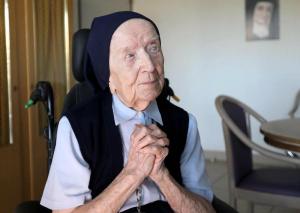 March 2021
CB WIRE March 1 – March 7, 2021: Fragile Fossils and Letterlocked Mail MARCH 08, 2021
CB WIRE March 8 – March 14 2021: Playing For Blind Elephants MARCH 15, 2021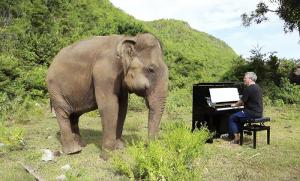 April 2021
(NAME CHANGE)
Unusual and Wondrous Pregnancies: Last Week In Life 4/5/21 -4/11/21
April 12, 2021
LENT 2021
Companions on the Journey: Lenten Meditations Week 1 FEBRUARY 17, 2021
Companions on the Journey: Lenten Meditations Week 2 FEBRUARY 21, 2021
Companions on the Journey: Lenten Meditations Week 3 FEBRUARY 28, 2021
Companions on the Journey Lent Week 4 MARCH 07, 2021
Companions on the Journey Lent Week 5 MARCH 14, 2021
Companions on the Journey Lent Week 6 MARCH 21, 2021
What to Watch, Read and Listen to.
Slimey Award Season MARCH 13, 2021
What to Watch
The 2020 Year in Movies JANUARY 13, 2021
2020 Movies on Disney + JANUARY 15, 2021
The Map of 2021 Movies January-February MARCH 04, 2021
What to Read
2019/2020 Catholic Book List DECEMBER 02, 2020
Can You Guess What a Book is About Based on the Title? JANUARY 30, 2021
2020 Books You May Have Missed FEBRUARY 04, 2021
Learning about 2021 Books January – February: A Guide for Everybody MARCH 06, 2021
What to Listen To
2021 Music So Far That Makes You Way Less Sad MARCH 03, 2021