Last Week In Life: May 24, 2021- May 30, 2021
FEAST DAYS ,HOLIDAYS AND LAST WEEK IN HISTORY
Mon May 24, 2021
The Blessed Virgin Mary, Mother of the Church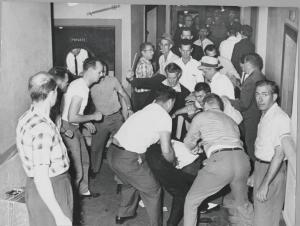 Tuesday May 25 2021
Saint Bede the Venerable, priest and doctor of the Church; or Saint Gregory VII, pope; or Saint Mary Magdalene de Pazzi, virgin – Optional Memorial
National Tap Dance Day (United States)
Towel Day in honour of the work of the writer Douglas Adams
1521– The Diet of Worms ends when Charles V, Holy Roman Emperor, issues the Edict of Worms, declaring Martin Luther an outlaw.[5]
1803 – Ralph Waldo Emerson, American poet and philosopher (d. 1882) is born
1925– Scopes Trial: John T. Scopes is indicted for teaching human evolution in Tennessee.
1935– Jesse Owens of Ohio State University breaks three world records and ties a fourth at the Big Ten Conference Track and Field Championships in Ann Arbor, Michigan.
1944 – Frank Oz, English-born American puppeteer, filmmaker, and actor is born.

1953 – The first public television stationin the United States officially begins broadcasting as KUHT from the campus of the University of Houston.
1961– Apollo program: U.S. President John F. Kennedy announces, before a special joint session of the S. Congress, his goal to initiate a project to put a "man on the Moon" before the end of the decade.
1979– John Spenkelink, a convicted murderer, is executed in Florida; he is the first person to be executed in the state after the reintroduction of capital punishment in 1976.[7]
2008– NASA's Phoenix lander touches down in the Green Valley region of Mars to search for environments suitable for water and microbial life.
2011– Oprah Winfrey airs her last show, ending her 25-year run of The Oprah Winfrey Show.
2018 – Irelandvotes to repeal the Eighth Amendment of their constitution that prohibits abortion in all but a few cases, choosing to replace it with the Thirty-sixth Amendment of the Constitution of Ireland.
2020 – George Floyd, a black man, is murdered in Minneapolis, Minnesota, during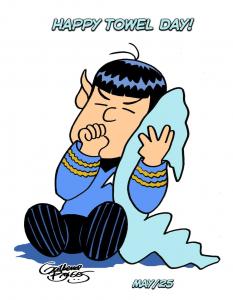 Wednesday May 26, 2021
Saint Philip Neri, priest – Memorial
National Paper Airplane Day (United States)
National Sorry Day (Australia)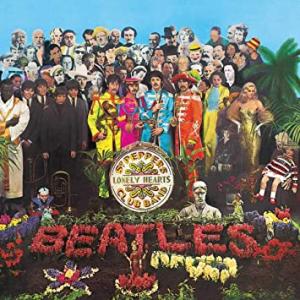 Thursday May 27, 2021
Saint Augustine (Austin) of Canterbury, bishop – Optional Memorial
1564 – John Calvin, French pastor and theologian (b. 1509) dies.
1837 – Wild Bill Hickok, American police officer (d. 1876) is born.
1917– Pope Benedict XV promulgates the 1917 Code of Canon Law, the first comprehensive codification of Catholic canon law in the legal history of the Catholic Church.
1923 – Henry Kissinger, German-American political scientist and politician, 56th United States Secretary of State, Nobel Prize laureate
1933 – The Walt Disney Companyreleases the cartoon Three Little Pigs, with its hit song "Who's Afraid of the Big Bad Wolf?"
1949– Robert Ripley, American cartoonist, publisher, and businessman, founded Ripley's Believe It or Not! (b. 1890) dies.1967 – The U.S. Navy aircraft carrier USS John F. Kennedy is launched by Jacqueline Kennedy and her daughter Caroline.
2016– Barack Obama is the first president of United States to visit Hiroshima Peace Memorial Park and meet Hibakusha.
Friday May 28, 202
1533– The Archbishop of Canterbury, Thomas Cranmer, declares the marriage of King Henry VIII of England to Anne Boleyn
1830– S. President Andrew Jackson signs the Indian Removal Act which denies Native Americans their land rights and forcibly relocates them.
1888 – Jim Thorpe, American decathlete, football player, and coach (d. 1953) is born.
1908 – Ian Fleming, English journalist and author, created James Bond (d. 1964) is born.
1916 – Walker Percy, American novelist and essayist (d. 1990) is born.
1937– Volkswagen, the German automobile manufacturer, is founded.
1940– World War II: Belgium surrenders to Nazi Germany to end the Battle of Belgium.
1940 – World War II: Norwegian, French, Polish and British forces recaptureNarvik in Norway. This is the first Allied infantry victory of the War.
Saint Paul VI, pope – Optional Memorial
Oak Apple Day(England), and its related observance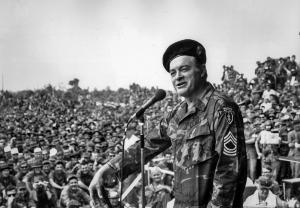 Sunday May 30, 2021
THE MOST HOLY TRINITY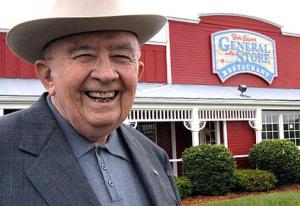 Last Week's SPECTACULAR STORY OF WEEK
From Homeless Kid to Chess Master at Age 10
I don't think that most Americans understand the extraordinary amount of freedom that we have in regards to practicing our religious faith. We don't understand this because we're not threaten with literal death on a day-to-day basis. Over in Nigeria killings and kidnappings are a regular part of life. In December 2015 four men came into Kayode James Adewunmi's print shop and wanted him to print 25,000 posters that said in Arabic
"Kill all Christians. Death to western education."
Being a Christian himself, Kayode wasn't going to print it. Through a series of events which include the 4 men, who happen to be members of the terror network Boko Haram, coming to his house and threating his wife with death, Kayode (June 24, 1976) his wife Oluwatoyin Kuburat Adewumi (June 16, 1981) and their two sons Tani and his older brother Austin, left Nigeria in 2017 and came to America on tourist visas. They ended up being helped by Nigerian Pastor Philip Falayi who hooked them up with New York's Department of Homeless Services and were given temporary housing in a shelter located above a hotel in Manhattan. The Adewunmi's had arrived at their new home in America, away from constant threats of people whose world view was to kill anyone who didn't share their world view.
When the anti-Christian killers had threatened his mother, Tani and his brother were sound asleep unaware of what was going on. Tani later learned what these men did but didn't know why and didn't know they were terrorists. Before coming to America, he had no idea where it was. Before he started playing chess, he had no idea that the game would help shape and impact his life.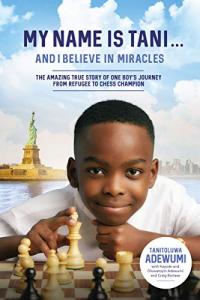 He started off playing chess in school and the interest in the game and the talent continued to grow. In 2019, Tani was involved with the 52nd Annual New York State Scholastic Championships in which he actually won the K-3 group. He continued to play and win tournaments and has ambitious goals regarding his future playing the game.
I've been playing chess regularly for two years and a couple of months, and I'm now 10 years and eight months old. To become a chess master you have to get a rating of 2200 and I got that rating on May 1 this year. I had to put in a lot of work and dedication. It feels wonderful to become a chess master. I have been trying to get it for some time, so it's a relief. When I got the title I was really happy.

I want to become the youngest grandmaster and possibly a world champion. The current youngest ever chess grand master is Sergey Karjakin and he was 12 years and seven months old when he became a grandmaster. I don't have a particular age goal, my only goal is to at least be younger than that. If it's one nanosecond below that I'll still take it!

I'll still play chess too, but when I grow up I want to be a pilot. I like travelling and being in the air. I have a remote control plane that I can fly in the park. People look up and say, "Oh! What's that?"

If other kids see me and want to become good at chess, I would say that they will have to put a lot of work into it. I like the quote "Hard work beats talent when talent doesn't work hard." So keep working hard and have a lot of dedication. 'I'm 10, I Was Homeless, Now I'm A Chess Master' (newsweek.com)
I once learned how to play chess, but after not playing on any regular basis, I plum forgot how to play. I bet young Tani could teach me.
Escaping people who wanted his family dead and escaping homelessness and becoming a chess master, Tani's story is incredibly remarkable and you can read more about it in the book…
My Name Is Tani . . . and I Believe in Miracles: The Amazing True Story of One Boy's Journey from Refugee to Chess Champion – by Borlase, Craig
Also check out.
Tanitoluwa Adewumi – Wikipedia
Chess Champion Tani Adewumi Is 'Not Scared Of Anything On That Board' : NPR
Last Week's News of the World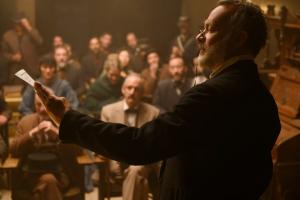 Cool Cats
Cougar rattles neighborhood after breaking into Eastern Washington home | KATU
A cougar breaks into a house in broad daylight. Decides to take a bath in the sink.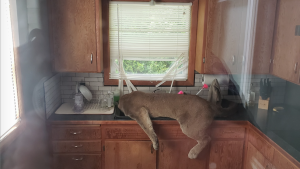 A Live Goat Was Given To A Tiger As Food But The Two Became Best Friends Instead
Amur, a Siberian tiger usually eats goats. That is, until he met one now named Timur. Amur lives at the Primorye Safari Park in Russia and is fed live food twice a week (usually goats and rabbits).

But when Timur was put in the enclosure (the goat did not have a name back then), the zookeepers were surprised what ended up happening. Amur left the goat alone, writes reshareworthy.
"Nobody taught the goat to be afraid of the tiger. So, Amur decided not to mess with the fearless goat, and didn't eat it," the zookeepers wrote on the park's website.
A Dreadful Look Back at History
Unearthing history: Tulsa massacre victims search resumes (apnews.com)
As the U.S. marks 100 years since one of its most shameful historical chapters, researchers, including descendants of Black victims of the Tulsa Race Massacre, are preparing to resume a search for remains believed to have been hastily buried in mass graves.
Although many details about the two terrifying days in 1921 eventually came to light after decades of shared silence by perpetrators, victims and their progeny, some basic facts remain unknown, including the true death toll and the names of many members of the city's once thriving Black community who died at the hands of a white mob.
The Remains Of 215 Indigenous Children Have Been Found At A Former School In Canada : NPR
The remains of 215 children, including some as young as three, have been found in a mass grave on the grounds of a former residential school that was once part of a nationwide effort in Canada to separate Indigenous children from their families in an attempt to assimilate them.

The Tk'emlúps te Secwépemc First Nation announced the discovery in a news release on Thursday, saying the remains were found after working with a "ground penetrating radar specialist" to confirm the mass grave at the Kamloops Indian Residential School.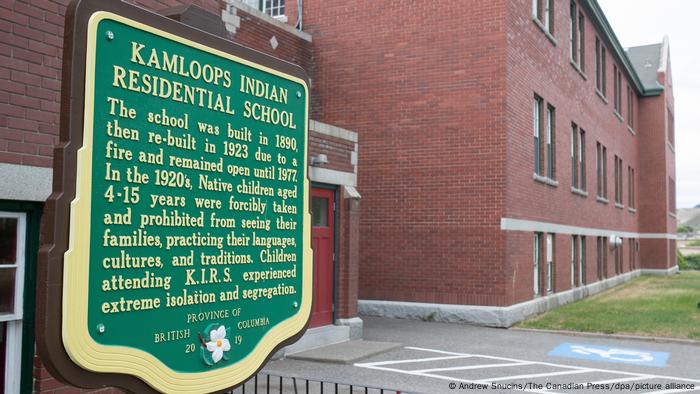 Living in the Age of Corona
Travel numbers climb as Americans hit the road for holiday (apnews.com)
Americans hit the road in near-record numbers at the start of the Memorial Day weekend, as their eagerness to break free from coronavirus confinement overcame higher prices for flights, gasoline and hotels.

More than 1.8 million people went through U.S. airports Thursday, and the daily number was widely expected to cross 2 million at least once over the long holiday weekend, which would be the highest mark since early March 2020.
Party of 4? Your trail is ready. Busy parks try reservations (apnews.com)
Nick and Matthew Golebiewski climbed to the summit of Gothics mountain in the Adirondacks with packs, water, good boots and a new must-have item: advanced reservations.

The free reservation system went online recently to handle the fast-growing number of visitors to the privately owned Adirondack Mountain Reserve. Similar management systems are in place this summer season for outdoor attractions from Maui to Maine, typically in response to the pandemic or to crowds that were surging even before lockdowns inspired more wilderness visits.

Trails elsewhere in New York's 6 million-acre Adirondack Park remain reservation-free. But hikers through the reserve like the Golebiewski brothers are now checked in by staff in the parking lot and at the trailhead.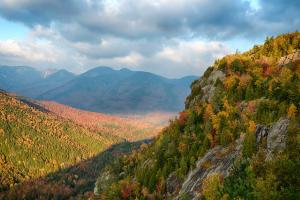 What Republicans Want to Investigate and What They Don't want to Investigate
GOP blocks Capitol riot probe, displaying loyalty to Trump (apnews.com)
Senate Republicans on Friday blocked creation of a bipartisan panel to investigate the deadly Jan. 6 attack on the Capitol, displaying continuing party loyalty to former President Donald Trump and firm determination to shift the political focus away from the violent insurrection by his GOP supporters.

The Senate vote was 54-35 — six short of the 60 needed — to take up a House-passed bill that would have formed an independent 10-member commission evenly split between the two parties. It came a day after emotional appeals for the commission from police who fought the mob, the family of an officer who died and lawmakers in both parties who fled Capitol chambers in the worst attack on the building in two centuries.
It's not just Arizona: Push to review 2020 ballots spreads (apnews.com)
Six months after Donald Trump's loss, conspiracy theorists and backers of former President Donald Trump are continuing their push for repeated examinations of ballots and finding limited successes.

The efforts are unlikely to yield any new revelations about President Joe Biden's victory in the 2020 election. The votes have been counted — and often recounted — and certified by local officials. Still, the lingering debate and legal wrangling have propelled suspicions and advanced debunked theories. And their sometimes misleading conclusions have been amplified by Trump, whose false allegations of election fraud sparked the push.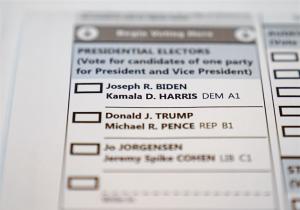 Another Shooting
Victims of shooting recalled as loving, kind-hearted, heroic (apnews.com)
The nine people who were killed in a shooting at a California rail yard were remembered by their families, colleagues and friends as loving, kind-hearted and heroic.

Paul Delacruz Megia enthusiastically embraced challenges in his job at the Valley Transportation Authority, his supervisor said. Taptejdeep Singh led people to safety during the shooting. Adrian Balleza was fun to work with, and Alex Fritch was the rock of his family.

"He was stolen from us," Megan Staker said of her boyfriend's father, Abdolvahab Alaghmandan. "Our hearts are broken forever."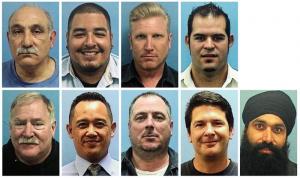 In the Air and on the Moon
GM's newest vehicle: Off-road, self-driving rover for moon (apnews.com)
The project announced Wednesday is still in the early stages and has yet to score any NASA money. But the goal is to design light yet rugged vehicles that will travel farther and faster than the lunar rovers that carried NASA's Apollo astronauts in the early 1970s, the companies said.
Still flying at 97: Autobiography recounts WWII pilot's life (apnews.com)
A recent heart attack prevents him, for now, from piloting solo, but he still routinely flies his Cessna four-seater when a co-pilot can join him. A lifetime of flying, going back to his days as a 21-year-old bomber pilot in Italy and then flying secret missions with the Office of Strategic Services, the forerunner to the CIA, is recounted in "Special Duties Pilot," an autobiography scheduled for release next month by Pen and Sword Books.
POPE FRANCIS'S FAMOUS LAST WEEK'S WORDS

Cardinal Müller calls on Pope Francis to intervene with the Church in Germany – Catholic World Report

Gerhard Cardinal Müller on Monday called upon the Holy Father to intervene in the German situation to correct clerics who have attempted to bless same-sex unions, or encouraged such attempts.

"For the sake of the truth of the gospel and the unity of the Church, Rome must not watch in silence, hoping that things won't turn out too badly, or that the Germans can be pacified with tactical finesse and small concessions. We need a clear statement of principle with practical consequences," Cardinal Müller, prefect emeritus of the Congregation for the Doctrine of the Faith and himself a German, wrote in "Blessing and Blasphemy", a May 24 essay for First Things.

"This is necessary so that after five hundred years of division, the remnant of the Catholic Church in Germany does not disintegrate, with devastating consequences for the universal Church," he stated.
Pope Francis offers advice for when prayers seem to go unanswered – Catholic World Report
"When we pray, we need to be humble," he said. "This is the first attitude when going to pray, just as there is the habit in many places of going to pray in church: women who wear a veil or take holy water to start praying, in this way we must tell ourselves, before praying … that God will give me what it is right to give. He knows."

"Jesus had great wisdom by putting the 'Our Father' on our lips … Better to leave it to Him: 'Hallowed be your name, your kingdom come, your will be done,'" he advised.

The pope said that after Jesus prayed in the Garden of Gethsemane, "Father, if it is possible, let this cup pass from me," it might appear that God did not listen.

"The Son must drink fully from the chalice of the Passion," Francis said. "But Holy Saturday is not the final chapter, because on the third day, Sunday, there is the Resurrection."
BLOG/ARTICLES POSTS OF THE WEEK
Regarding being uncharitable, this is something we all have to wrestle with, and we all fail sometimes. "We all stumble in many ways. And if anyone does not stumble in what he says, he is a perfect man" (Jas. 3:2).

I try, in any statement destined for the public (whether spoken or written) not to say anything that I would not say to a person's face.

Getting in the habit of speaking charitably even when a person is not there probably has a spillover effect even when the person is there–i.e., I learn to keep the charitable speech filter on all the time, rather than turning it on and off. At least that's the goal.

I also try to put myself in the other person's position as much as possible. If I wouldn't want something publicly said to me, I don't want to say it to or about the other person.

Practical Tips for Being Charitable with Others – Jimmy Akin
Pondering Podcasts OF THE WEEK

Book Em, Dano on your reading list
The Anthropocene Reviewed : Essays on a Human-Centered Planet by John Green (Author)
New
Tune

s

In
The Jukebox Baby
Informative, Funny, Unique and Vibrant Videos
This Week on

MYS156: In 1983, US Army junior officer Paul H. Smith was asked to become a psychic spy for the military. Jimmy Akin and Dom Bettinelli welcome Paul to the show to discuss his work doing secret intelligence jobs, the nature of Remote Viewing, and what happened with Project Star Gate.

WATCH IT!

Thursday, May 27

Literally Their Last Week in Life
Eric Carle (June 25, 1929 – May 23, 2021) was a German-American designer, illustrator, and writer of children's books. His picture book The Very Hungry Caterpillar has been translated into more than 66 languages and sold more than 50 million copies. His career as an illustrator and children's book author took off after he collaborated on Brown Bear, Brown Bear, What Do You See? He illustrated more than 70 books, most of which he also wrote, and more than 145 million copies of his books have been sold around the world.

In 2003, the American Library Association awarded Carle the biennial Laura Ingalls Wilder Medal (now called the Children's Literature Legacy Award), a prize for writers or illustrators of children's books published in the U.S. who have made lasting contributions to the field. Carle was also a U.S. nominee for the biennial, international Hans Christian Andersen Award in 2010

Kevin Alexander Clark (December 3, 1988 – May 26, 2021) was an American actor and musician. He was best known for playing Freddy Jones, a teen drummer, in the musical comedy film School of Rock (2003). Despite the film's success, Clark chose not to pursue an acting career and instead became a professional drummer in Chicago,performing with local acts such as Dreadwolf and Robbie Gold. Clark died on May 26, 2021, at the age of 32, after being hit by a car while cycling at 1:00 a.m. in Avondale, Chicago.[2][9][4] School of Rock co-stars Jack Black, Miranda Cosgrove, Rivkah Reyes, and Brian Falduto paid tribute to Clark on social media.

Real Milli Vanilli Singer John Davis Dead At Age 66 : NPR

One of the real vocalists behind the fake pop act Milli Vanilli has died. South Carolina-born singer John Davis was 66 years old and died Monday of COVID-19. His death was announced on Facebook by his daughter, Jasmin Davis.

Gavin MacLeod, American actor (February 28, 1931 – May 29, 2021)

Gavin was an American actor best known for portraying Merrill Stubing, the ship's captain, on ABC's The Love Boat.

A Christian activist and author whose career spanned six decades, he also appeared as a guest on several talk, variety, and religious programs.

MacLeod's career began in films in 1957. In 1965, he played opposite Peter Mann in The Sword of Ali Baba. He went on to play opposite Anthony Franciosa in A Man Called Gannon (1968), opposite Christopher George in The Thousand Plane Raid, and opposite Clint Eastwood, Telly Savalas, and Carroll O'Connor in Kelly's Heroes (1970).

MacLeod also achieved continuing television success co-starring opposite Ernest Borgnine on McHale's Navy (1962–1964) as Joseph "Happy" Haines, and on The Mary Tyler Moore Show (1970–1977) as Murray Slaughter.

B. J. Thomas, American singer-songwriter ( (August 7, 1942 – May 29, 2021)
BJ was an American singer widely known for his pop, country, and Christian hits of the 1960s and 1970s. He made popular recordings of "Hooked on a Feeling" (1968), "Raindrops Keep Fallin' on My Head" (1969), and "(Hey Won't You Play) Another Somebody Done Somebody Wrong Song" (1975)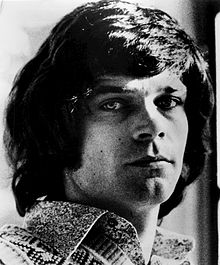 Cornelius Sim (16 September 1951 – 29 May 2021) was a prelate of the Catholic Church who served as Apostolic Vicar of Brunei from 2004 until his death. He had previously served as the apostolic prefect of Brunei from 1997 to 2004.
Sim was the first Bruneian to be ordained to the priesthood. Pope Francis raised him to the rank of a cardinal on 28 November 2020, making him the first cardinal from the country
Piffy Quality Quotes

of the Week