Last Week In Life: June 14, 2021 – June 20, 2021
Last Week's SPECTACULAR STORY OF WEEK
The Titanic Priests
Although the Titanic sunk in 1912, it has risen from the depths of the ocean to the heights of the collective consciousness of history. Several books and movies have made this real-life tragedy an occasion for storytelling. Stories such as the survival of Charles Joughin the head baker of the Titanic.
He was the head baker on the Titanic, but his real claim to fame is the story of how he survived the shipwreck. You see, even though Joughin was asleep when the ship hit the iceberg, in the succeeding hours he managed to order his bakers to bring bread to the lifeboats, have a drink, help women and children into lifeboats (at times by force, as they were scared to leave the Titanic), and throw roughly 50 deck chairs into the water to act as flotation devices before riding the topmost part of the ship into the water as it sank.

Joughin proceeded to tread water for about two hours before encountering a lifeboat, and eventually being rescued by the RMS Carpathia. He is believed to be the very last survivor to leave the ship, and he claimed that his head barely even got wet. When he was rescued his only medical complaint was swollen feet.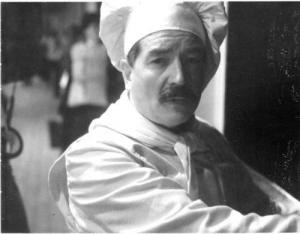 While Charles the Baker was the last survivor to leave the ship, the last survivor who survived the sinking, Eliza Gladys "Millvina" Dean, died of pneumonia on the morning of May 31, 2009, 97 years and seven weeks after the Titanic sailed, at a care home in Ashurst, Hampshire. At two months old, she was also the youngest passenger aboard the fateful ship.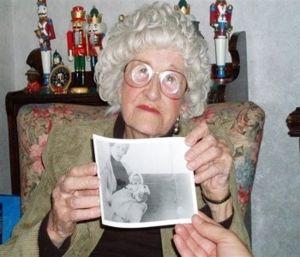 Another survivor of the Titanic worth mentioning is Violet Jessop. That is because she not only survived the Titanic sinking but the sinking of the HMHS Britannic in 1916. And before the Titanic she survived when the ship she was on called RMS Olympic, when it collided with a British warship, HMS Hawke, in 1911. God was definitely telling her to stay off of boats.
And God was talking to the people on the sinking ship as it was going on. He spoke through the The musicians of the RMS Titanic as they kept playing to calm the nerves of passengers who were not going to make it off the boat. They played music till they sunk beneath the ocean. Their final selection was the hymn "Nearer, My God, to Thee".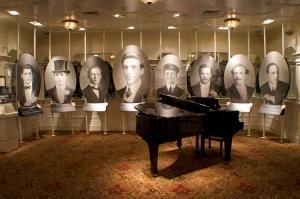 And God spoke to the panicked passengers through 3 priests.

The three priests were Fr. Thomas Byles (age 42) of England, Fr. Josef Benedikt Peruschitz, O.S.B. (age 41) of Bavaria, and Fr. Juozas Montvila (age 27) of Lithuania. Each of the priests died on the ship, and none of the bodies were recovered.
The 3 Heroic Priests Aboard the Titanic Who Died Saving the Lives & Souls of Passengers | (churchpop.com)
Witnesses gave testimony of Father Byles' bravery while the ship was sinking.

"When the crash came we were thrown from our berths … Slightly dressed, we prepared to find out what had happened. We saw before us, coming down the passageway, with his hand uplifted, Father Byles. We knew him because he had visited us several times on board and celebrated mass for us that very morning. 'Be calm, my good people,' he said, and then he went about the steerage giving absolution and blessings…. A few around us became very excited and then it was that the priest again raised his hand and instantly they were calm once more. The passengers were immediately impressed by the absolute self-control of the priest. He began the recitation of the rosary. The prayers of all, regardless of creed, were mingled and all the responses, 'Holy Mary,' were loud and strong."15 — Miss Helen Mary Mocklare, third class passenger.
When we remember those who have died and survived tragedies, it's good to remember God is with the suffering and dying singing peace to all who come to Him in repentance and Hope of forgiveness and eternal life.
FEAST DAYS ,HOLIDAYS AND LAST WEEK IN HISTORY
Mon June 14, 2021
Flag Day (United States)
World Blood Donor Day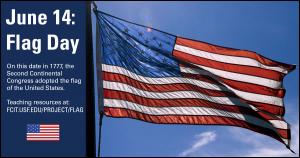 Tuesday June 15, 2021
Global Wind Day(international)
National Beer Day (United Kingdom)
Wednesday June 16, 2021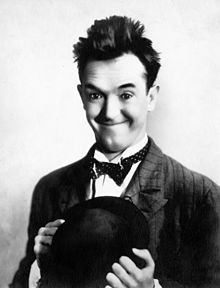 Thursday June 17, 2021
World Day to Combat Desertification and Drought (International)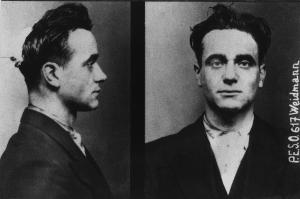 Friday June 18, 2021
Autistic Pride Day (International)
Waterloo Day (United Kingdom)
Saturday June 19, 2021
Saint Romuald, abbot – Optional Memorial
Juneteenth(United States, especially African Americans)
World Sickle Cell Day(International)
Sunday June 20, 2021
World Refugee Day(International)
Father's Day
Last Week's News of the World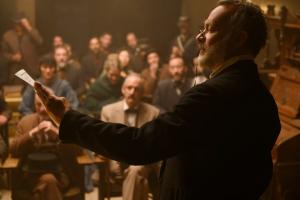 At least four major U.S. cities were reeling from an onslaught of mass shootings over the weekend that left at least 39 people wounded, six dead and police officials alarmed that the surge in gun violence is a prelude to a bloody summer as the nation emerges from the pandemic.

Police in Austin, Cleveland, Chicago and Savannah were all investigating on Sunday mass shootings that erupted over a six-hour streak that began around 9 p.m. on Friday and spilled over into Saturday morning.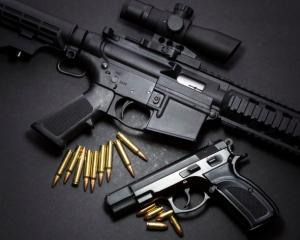 First Nation leaders ask Canadian Catholics to skip Mass to protest abuses of Indigenous – Catholic World Report
First Nation leaders are encouraging Canadian Catholics to skip Mass in response to historic abuses at Catholic-run schools for Indigenous children.

"Something that everybody and every Christian can do is have that show of solidarity and not show up for church on Sunday," said Felix Thomas, chief of the Kinistin Saulteaux Nation, to Canadian media on Friday, June 11. The Kinistin Saulteaux Nation, a First Nation community, is located northeast of Saskatoon, the largest city in the Canadian province of Saskatchewan.

"If it's not this Sunday," said Thomas to Catholics of skipping Mass, "pick a Sunday."

Thomas was referring to Pope Francis having not issued a formal apology for the Church's role in Canada's residential schools. The remains of 215 Indigenous children were recently discovered in unmarked graves at the site of a former Catholic-run boarding school in Kamloops, British Columbia.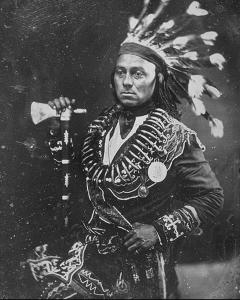 The Girl Scouts have an unusual problem this year: 15 million boxes of unsold cookies.

The 109-year-old organization says the coronavirus — not thinner demand for Thin Mints — is the main culprit. As the pandemic wore into the spring selling season, many troops nixed their traditional cookie booths for safety reasons.

"This is unfortunate, but given this is a girl-driven program and the majority of cookies are sold in-person, it was to be expected," said Kelly Parisi, a spokeswoman for Girl Scouts of the USA.

The impact will be felt by local councils and troops, who depend on the cookie sales to fund programming, travel, camps and other activities. The Girl Scouts normally sell around 200 million boxes of cookies per year, or around $800 million worth.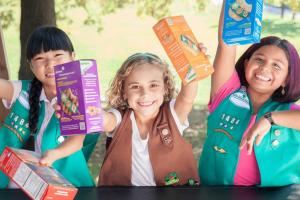 Live updates: Biden and Putin meet in Geneva (cnn.com)
US President Joe Biden wrapped up a news conference today after his sit-down meetings with Russian President Vladimir Putin in Geneva. Putin held his own news conference just before Biden's, where he said the summit was "productive" overall.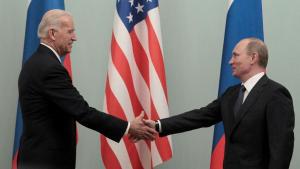 Texas governor redirects $250 million in taxpayer money to kickstart his state border wall (yahoo.com)
Texas Gov. Greg Abbott (R) gave more details Wednesday about the wall he wants the state to build along the Mexico border to slow and entrap immigrants. He did not say where the wall will be built or how much it will cost, but he and other Republican officials tapped state funds for a $250 million "down payment" to hire a project manager who will make those decisions. The wall will cost "far more than $250 million," Abbott conceded. He also pledged to build more jails along the Mexico border to house immigrants he said Texas will arrest.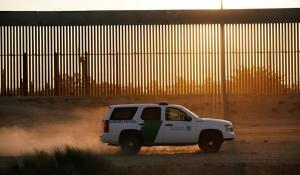 Request to conserve energy shows year-round vulnerability of Texas grid (nbcnews.com)
ERCOT, which oversees 90 percent of Texas' energy production, asked residents Monday to limit their electrical usage through Friday because of an energy emergency, with soaring temperatures and a series of mechanical problems at power plants.

Recently, ERCOT said that the chance of summer power outages was less than 1 percent and that rolling blackouts would occur only in extreme circumstances. However, the nonprofit group avoided blackouts Monday only by using reserve power and asking customers to turn up their thermostats, turn off lights and avoid using some appliances, including ovens and washing machines.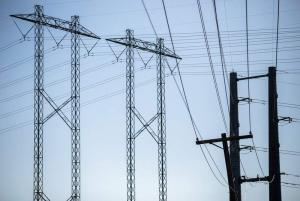 Supreme Court rules in favor of Catholic charity that wouldn't allow same-sex foster parents (nbcnews.com)
The U.S. Supreme Court ruled Thursday that the city of Philadelphia went too far in imposing its anti-discrimination law on a Roman Catholic charity, Catholic Social Services, that refused to consider same-sex parents eligible to adopt foster children.

The case required the justices to decide whether the Constitution allows a religious freedom exception to anti-discrimination laws. It was the first of this term's major legal disputes to be heard with Justice Amy Coney Barrett, an appointee of President Donald Trump, on the court.

The court's ruling was unanimous, but it was narrowly confined to the facts of this case and is therefore unlikely to have a nationwide impact.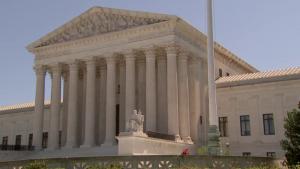 The Supreme Court, though increasingly conservative in makeup, rejected the latest major Republican-led effort to kill the national health care law known as "Obamacare" on Thursday, preserving insurance coverage for millions of Americans.

The

justices, by a 7-2 vote, left the entire Affordable Care Act intact

in ruling that Texas, other GOP-led states and two individuals had no right to bring their lawsuit in federal court. The Biden administration says 31 million people have health insurance because of the law, which also survived two earlier challenges in the Supreme Court.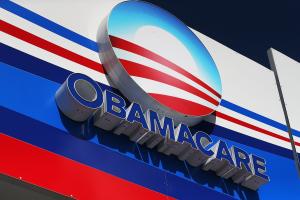 Although the text of a proposed Eucharistic document has not yet been drafted, a proposed outline was provided by the bishops' doctrine committee in advance of the U.S. bishops' meeting this week. The document, if approved, would explain the Church's Eucharistic teaching on a number of points, including the Real Presence of Jesus in the Eucharist, the importance of Sunday as a holy day, and the need for Catholics to live out the Church's teaching in their lives after receiving Communion.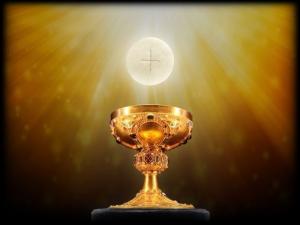 POPE FRANCIS'S FAMOUS LAST WEEK'S WORDS

"This is a challenge that governments and world institutions need to take up with a farsighted social model capable of countering the new forms of poverty that are now sweeping the world and will decisively affect coming decades. "If the poor are marginalized, as if they were to blame for their condition, then the very concept of democracy is jeopardized and every social policy will prove bankrupt."
Pope Francis: Marginalizing the poor threatens 'the very concept of democracy' (catholicnewsagency.com)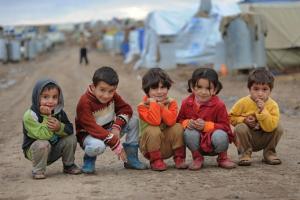 BLOG/ARTICLES POSTS OF THE WEEK
How Tolkien and a Board Game Brings Greater Insight to the Papacy
I am a huge fan of fantasy literature and among my favorite authors is J.R.R. Tolkien, better known as the creator of Middle Earth and The Lord of the Rings. Tolkien described the creation of Middle Earth more as a discovery of a fictional world already in existence.
It was not until I started creating my own board game when I realized the truth in Tolkien's words. My journey in making my board game was more of a discovery of a game already existent. I simply happened to be the one to uncover it.-
Prodigal Trads and the Holy Father | The American Conservative
I've attended the Latin Mass on two continents and interacted with thousands of trads around the world. I can say without hesitation that most are not rigid, defensive neo-Pelagians. But if your only exposure to the Latin Mass community came via the internet—and bear in mind that Westerners' experience of everything is mediated by the Almighty Screen—I can see why you might take a rather low view of the traditionalist movement.
The fact is that no other "clique" within the Church shares our reputation for disobedience and uncharity. Whether it's the Eastern Catholics, or the Anglican Ordinariate, or the JPII fanatics, or the mommy bloggers who are really into Tolkien and essential oils…trads are in a league of our own here.
And this "trad fatigue" is affecting traditionalists as well. I've talked to so many trads over the last few months who are walking away from the Latin Mass, maybe forever. They can't muster enough hatred for the bishops to fit in with the scene. They can't stomach any more twaddle about "Antipope Bergoglio," the "Lavender Mafia," and the "African Queen." They can't sit through another rant about Cardinal Cupich or Fr. Martin. That's not what they signed up for.
All is grace – even in suffering – Our Sunday Visitor (osvnews.com)
The Church offers the sacraments, beauty, truth and works of charity. It teaches us how to suffer well, and why suffering can be redemptive. The world offers substitutes for much of what the Church offers — poor, warped substitutes: symbols instead of sacraments; preferences and constructs for beauty; relativism and individualism for truth; and professional charities for personal responses, rooted in love, to others in need. But the only suffering the world understands is to attain a greater good — exercise for health, studying for tests. Suffering that does not lead to something or that is not overcome in this life is considered random and void.
I bring all this up because recently we discovered that I have breast cancer. It is scary and unknown to me and my family. Suffering may allow me to beat it, or it may not. While the outcome is not irrelevant to me or those I love, or who love me, it's not the ultimate reality that matters. Our faith teaches that this is an opportunity to witness this reality of our faith, even for those who have walked away.
Pondering Podcasts OF THE WEEK

#168 | Slender Man, The Watchers & The Rolling Calf (spreaker.com)

On today's show, we'll be covering bizarre humanoids, spirits, strange creatures, and much more, all coming up on this episode of Paranormal Mysteries.

Book Em, Dano on your reading list
The Wisdom of the Word by Michael Dauphinais and Matthew Levering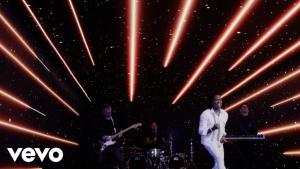 I'm My Dad – Michael Jackson ParodyThe Holderness Family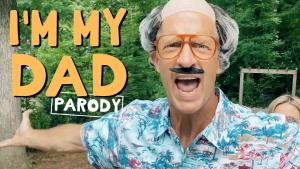 Informative, Funny, Unique and Vibrant Videos
OF THE WEEK

This Week on

MYS159: Zombies have become a staple of pop culture, but as Jimmy Akin and Dom Bettinelli discuss, they are a real and recognized phenomenon in the nation of Haiti. What are these zombies, what causes them, and are they really the dead brought back to life?

WATCH IT!

Wednesday, Jun. 16

Penguin Town: Season 1, Netflix Wednesday, Jun. 16
Silver Skates, Netflix [movie] Wednesday, Jun. 16

Thursday, Jun. 17

Katla, Netflix Thursday, Jun. 17

– – Fatherhood

(2021)

Netflix [movie] Friday, Jun. 18

– – Luca (2021) Disney+ [movie] Friday, Jun. 18

Literally Their Last Week in Life
Vladimir Aleksandrovich Shatalov (December 8, 1927 – June 15, 2021) was a Soviet cosmonaut who flew three space missions of the Soyuz programme: Soyuz 4, Soyuz 8, and Soyuz 10.
Champ Biden, President Joe Biden and first lady Jill Biden's beloved German Shepard, has died at the age of 13.
Biden took to Twitter on Saturday to mourn the loss of his "loving companion."
"He was our constant, cherished companion during the last 13 years and was adored by the entire Biden family," the president wrote in a statement. "Even as Champ's strength waned in his last months, when we came into a room, he would immediately pull himself up, his tail always wagging, and nuzzle us for an ear scratch or a belly rub. He loved nothing more than curling up at our feet in front of a fire at the end of the day, joining us as a comforting presence in meetings, or sunning himself in the White House garden. In his younger days, he was happiest chasing golf balls on the front lawn of the Naval Observatory or racing to catch our grandchildren as they ran around our backyard in Delaware. We love our sweet, good boy and will miss him always."
Joe Biden Mourns Death of Family's Beloved German Shepard Champ | Complex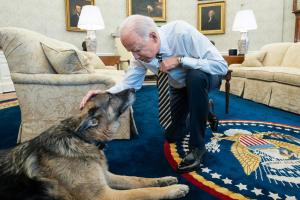 Piffy Quality Quotes

of the Week

Not long ago I received a gratifying note from someone with whom I had long been at odds.

They wrote, "I once made fun of you for telling me I needed epistemic humility. You were right."

If someone lacks epistemic humility, there is no way to prove to them that they lack it or need it, because they "know" what they "know." It is a lesson only hard experience can teach.-Steven D. Greydanus