Last Week In Life: July 12, 2021- July 18, 2021
Last Week's SPECTACULAR STORY OF WEEK
Hellooooo Catholics and everybody else….
I'm borrowing this from Stephen Colbert to better explain myself and this blog post.
Folks, Ladies and Gentlemen, you know I spend a lot of time delicately whittling a mélange of the day's most pressing story timbers, precisely measuring the necks, ribs and backs of the news employing only the most sophisticated and topical purfling, then laying 15 exquisite coats of insight onto the ornate yet robust Stradivarius violin that is my week in review. Sometimes I gather up frayed electrical wire from a burnt-out bowling alley, tape it to a terminate-infested 2×4, then shove one end into a discarded chum bucket to make the Appalachian drifter's banjo of news that is my spectacular story of the week. Which just happens to be this week a news blurb about…
Mac and Cheese-Flavored Ice Cream and other interesting stories I found Last Week In Life.
Here is a news item so far fetched that the internet's go-to source for discerning what is true and what is total nonsense, Snopes had to be consulted. Yes, Macaroni and Cheese-Flavored Ice Cream Exists
Nothing makes us happier than this Kraft Macaroni & Cheese Ice Cream. If this reminds you of the ice cream you grew up with, you might be out of your mind. If this reminds you of the comforting bowl of Kraft Macaroni & Cheese you grew up with, you're getting warmer. Because did we make this ice cream with that buttery, sweet iconic cheese? You bet. Van Leeuwen sells traditional ice cream flavors like vanilla bean and chocolate, but also more unconventional ones like Earl Grey Tea and Royal Wedding Cake. The macaroni and cheese flavor selling on July 14, 2021, (which was National Macaroni and Cheese Day) until supplies lasted.
This will undoubtedly go down in history as one of the greatest accomplishments of food combination since Reese's Peanut Butter Cups in 1928, the same year Sliced Bread was invented.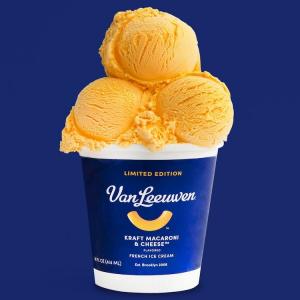 Speaking of unique events in the world of Food. Popeyes is finally catching up with the rest of the world and after years of neglecting its customers is debuting chicken nuggets on their menu on July 27 along with chicken sandwich recipe (usatoday.com).
"Just like our game changing Chicken Sandwich, our new Chicken Nuggets are unlike anything you may have experienced before," Sami Siddiqui, Popeyes Americas president, said in a statement. "We aim to show the world once again the magic of Popeyes chicken with our new Nuggets."

The New Orleans-style chicken chain says the nuggets are made with the same recipe as the chicken sandwich with a "special flour and batter system to provide the perfect crispy texture which guests have come to love and expect from its flagship fried chicken."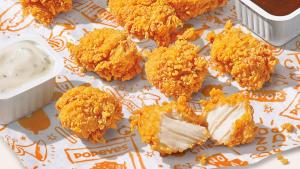 The wonders of culture continue to roll out. Some people can't sell visible art for any amount of money, yet here is The Fascinating Story of an Invisible Sculpture That Got Sold for Over $18,000 | by Sal Writes | Lessons from History | Jul, 2021 | Medium.
We have had a lot of brilliant artists throughout history. Leonardo Da Vinci, the Renaissance painter, inventor, and polymath gave us the Mona Lisa and countless other masterpieces. Vincent Van Gogh, the tortured Dutch painter who cut off his own ear, gave us a style of art, never seen before. The Starry Night is a testament to that. Pablo Picasso, the Spanish maestro invented his own abstract art style.

So many formidable artists and their collections to choose from and yet, someone chose to spend 18,300 dollars on an invisible sculpture. Why?

The piece was titled "lo Sono" (I am), and it was sold to an unidentified buyer. The buyer was also given a certificate as proof that the sculpture was real and was owned by him. Garau explains his work as:
"The vacuum is nothing more than a space full of energy, and even if we empty it and there is nothing left, according to the Heisenberg uncertainty principle, that 'nothing' has a weight. Therefore, it has energy that is condensed and transformed into particles, that is, into us. You don't see it, but it exists. It is made of air and spirit. It is a work that asks you to activate the power of the imagination, a power that anyone has, even those who don't believe they have it."
The artist drew a bold comparison with God as he tried to defend his work. He said
"After all, don't we shape a God we've never seen?"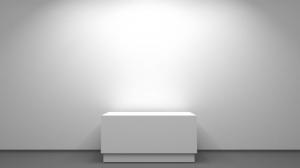 Art and Icecream is in the eye and tastebuds of the beholder.
From the wonders of culture to the wonders of life. Did you know that Some Lizards can actually breathe underwater? No kidding. A bubble of air lets some lizards breathe underwater | Science News for Students.
Some small lizards have a newfound superpower. They can rebreathe exhaled air underwater. They do it by trapping the air in a bubble on their snouts, a new study shows.

"As anyone who has encountered one of these lizards can tell you, they dive underwater when they feel threatened. They can stay down for a while too — up to 18 minutes by my count," says Chris Boccia. But how they stayed underwater for so long was a mystery. Until now.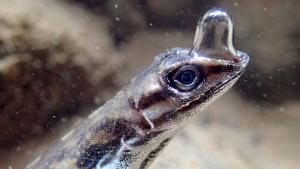 Speaking of lizards. Did you know that it was Other Mammals, Not Dinosaurs, That Kept Our Ancestors Down? | Science | Smithsonian Magazine
Just as dinosaurs thrived, paleontologists have learned, so did mammals—albeit at a smaller scale. The Jurassic Castorocauda had a tail like a beaver's and ate fish like an otter. The 150-million-year-old Fruitafossor, on the other hand, made a living digging termites and other social insects out of the ground like an aardvark, while the Jurassic Vilevolodon was the mammaliaform equivalent of a sugar glider. In fact, some of these mammals even ate dinosaurs. A fossil of the badger-sized, 125-million-year-old Repenomamus was found with baby dinosaurs in its gut contents.

A little bit of evolutionary orientation helps make sense of the picture, especially because Mesozoic mammals were not a monolith. Around 220 million years ago, a group of weasel-like protomammals called cynodonts spun off a new evolutionary branch. These new creatures were small, covered in fuzz, had good hearing, carried their legs beneath their bodies instead of sprawled out like lizards and had mouths full of different types of teeth that could be used for piercing, nipping and grinding. These new creatures were the mammaliaformes, a broad group that eventually included the ancient equivalents of aardvarks, sugar gliders, squirrels, otters and more.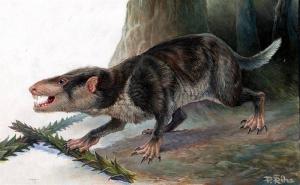 Dinos were here millions of years ago and are still with us. As fuel for our cars. And they live on in our stories like Jurassic Park. Some things live for a long time. Like this tortoise. Jonathan, A 189-Year-Old Tortoise, Was Photographed In 1902 And Is Still Alive Today (+8 Pics) | Tipsto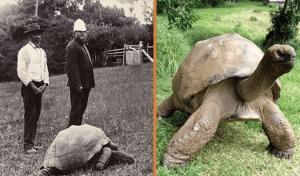 Meet Jonathan, the 189-year-old huge tortoise that holds the record for being the globe's largest living earthbound mammal. Jonathan is believed to have been taken to St Helena Island around the year 1832.
Dig long enough around the internet and you'll find lots of interesting stories like these. Kind of like the story we mentioned on the last Last Week in Life where a Man says he's found 160 bowling balls under his Michigan home | Fox News.
Olson said so far he's removed 160 bowling balls in total and has documented the process in his public Facebook group titled, "The Bowling Ball Guy."

In a phone interview with Fox News, Olson said he was initially concerned with his apparent discovery because he wasn't sure if he was dealing with "some kind of dumping ground" with "hazardous material." But, after he contacted the manufacturer of the bowling balls – Brunswick Bowling Products – he soon found out the old pieces of equipment likely came from a plant the company had in the area back in the 1950s.

A marketing manager for Brunswick Bowling told Fox News the company's Muskegon bowling ball plant was located on Laketon Avenue from 1906 to 2006, which is not the same location where Olson's home is now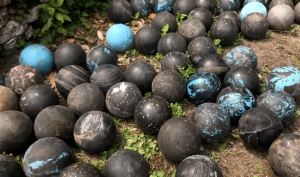 And here is Stephen Colbert talking about some of these same issues and more in a much more funny way then I ever could.
Some of the other stories SC covers that I didn't.
Ralph Lauren's Team USA uniforms feature wearable air-conditioner (yahoo.com)
17 million gallons of sewage spills into Santa Monica Bay – CNN
Now that you have read the lead story the Last Week in Life, lets take a quick overview of what happen at the
FEAST DAYS ,HOLIDAYS AND LAST WEEK IN HISTORY
Mon July 12, 2021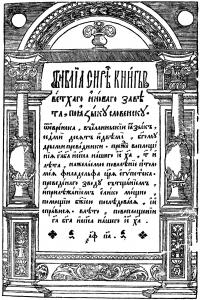 Tuesday July 13, 2021
Saint Teresa of Jesus of the Andes, virgin – Optional Memorial
Saint Henry– Optional Memorial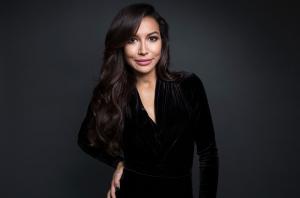 Wednesday July 14, 2021
Saint Camillus de Lellis, priest – Optional Memorial
St. Kateri Tekakwitha
Bastille Day (France and dependencies)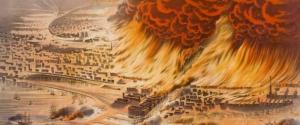 Thursday July 15, 2021
Saint Bonaventure, bishop and doctor of the Church – Memorial
Friday July 16, 2021
16 July: Solemn Commemoration of the Blessed Virgin Mary of Mount Carmel, Patroness of the Order – Solemnity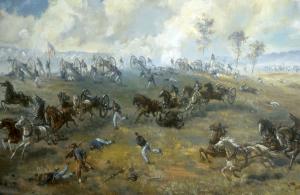 Saturday July 17, 2021
17 July: Blessed Teresa of Saint Augustine and companions, virgins and martyrs – Memorial
World Emoji Day (International)
Happy Birthday (July 17, 1894) to Fr. Georges Lemaître, who first proposed the Big Bang Theory & the Hubble Constant. He was a Catholic priest & professor of physics at the Catholic University of Leuven, Belgium. Lemaître came to Princeton in 1935 to meet with Einstein, whom he had met with three times before. Faith & Science (reason) are not opposed, but "are like two wings on which the human spirit rises to the contemplation of truth…" – Pope St. John Paul II, Fides et Ratio
Zack Swantek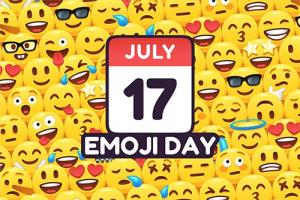 Sunday July 18, 2021
St. Elizabeth of Schonau
Nelson Mandela International Day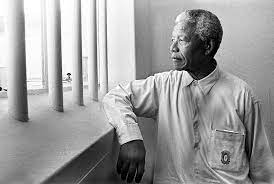 Last Week's News of the World
From child soldier to Catholic priest: Father Mbikoyo lives to give hope to the hopeless (catholicnewsagency.com)
Nicola d'Onofrio (catholicnewsagency.com) Cuban-American bishops state solidarity with Cuba protests (catholicnewsagency.com)
Cuban Protesters Take to the Streets for Their Freedom, Under Patronage of Our Lady of Charity| National Catholic Register (ncregister.com)
Cuba protests: Seminarian released by police (catholicnewsagency.com)This law makes me feel I am better off dead': UK court hears Down syndrome abortion law challenge (catholicnewsagency.com)

Britney Spears granted right to hire own lawyer, accuses father of 'conservatorship abuse' (nbcnews.com)

Shark lunges at boat in incredible real-life 'Jaws' moment | News | Independent TV More than 150 companies back update to Voting Rights Act (nbcnews.com)
POPE FRANCIS'S FAMOUS LAST WEEK'S WORDS

While the pope did not suppress the celebration of the Extraordinary Form, as he was rumored in some circles to be planning, the changes are significant — essentially a rollback of the 2007 motu proprio Summorum pontificu In fact, in a letter accompanying the changes, Pope Francis said that Benedict's effort to widen permission for the Extraordinary Form, "intended to recover the unity of an ecclesial body with diverse liturgical sensibilities, was exploited to widen the gaps, reinforce the divergences, and encourage disagreements that injure the Church, block her path, and expose her to the peril of division." The pope added his concern that celebration of the Extraordinary Form "is often characterized by a rejection not only of the liturgical reform, but of the Vatican Council II itself, claiming, with unfounded and unsustainable assertions, that it betrayed the Tradition and the 'true Church.'" Pope makes extraordinary changes for Extraordinary Form – by The Pillar – The Pillar (pillarcatholic.com) France celebrates Bastille Day amid virus fears, tensions (apnews.com)

In other Papal news.

With pope staying in hospital, is this the part where we panic? (cruxnow.com)
Pope Francis returns to Vatican 10 days after surgery (apnews.com)
"I am also near to the dear Cuban people in these difficult moments, in particular to those families suffering the most.I pray that the Lord might help the nation construct a society that is more and more just and fraternal through peace, dialogue, and solidarity." Pope Francis says he is close to 'the dear Cuban people' after largest protests in decades – Catholic World Report
BLOG/ARTICLES POSTS OF THE WEEK
In my years as a Catholic apologist I've met many devout people whose active minds led them astray, often in bizarre directions. They discovered some "truth" and ran with it. Sometimes they ran right out of the Church. Reason is a wonderful and fearsome thing, like fire. Catholic apologists use reason to explain and defend the faith, but what happens when you adopt an erroneous premise — and then run with it? Most public controversialists pull back when they see their thinking leading to hopeless conclusions. They backtrack, looking for where they took a wrong turn. But some forge ahead regardless. Why, I can't say. I'm neither a psychologist nor a confessor. All I know is that some people who prize reason take reason to unreasonable lengths. Karl Keating-A slippery slope: When Catholics follow their reason straight out of the Church – Catholic Herald
There are persons who believe that no one can have great zeal without great anger, thinking they can accomplish nothing unless they spoil everything. On the contrary, true zeal rarely makes use of anger. Just as we do not apply the knife and flame to sick men unless they cannot be helped otherwise, so too holy zeal does not employ anger except in extreme necessity.
Being angry because of an injustice is not a sin, but that anger needs to be directed properly.
Otherwise, as St. Francis de Sales says, "Bitter, harsh, presumptuous, and insolent minds, serving their own inclinations, moods, dislikes, and arrogance, would cover their own injustice with a mantle of zeal."
Above all, priests should speak the truth, but harsh preaching shouldn't be the norm, lest it become "sour fruit" and "cause disease" rather than "nourishment."
Philip Kosloski,Why St. Francis de Sales argued against harsh preaching (aleteia.org)
Pondering Podcasts OF THE WEEK

Each week I try to find a podcast worth sharing that will either entertain, enlighten or inform someone about the mysteries and wonders of life whether it be Catholic or secular.

Ep. #154 – God: What Every Catholic Should Know – Classical Theism

What is God? What does the Catholic Church teach about the nature of God? How is such teaching supported by Sacred Scripture? Is it still tenable to hold that God is immutable given so much Old Testament language to the contrary? Dr. Elizabeth Klein joins us to tackle these topics and more as we discuss her book God: What Every Catholic Should Know.

Book Em, Dano on your reading list
Millennial Nuns: Reflections on Living a Spiritual Life in a World of Social Media by The Daughters of Saint Paul (Author)
The Shadow by James Patterson (Author), Brian Sitts (Author)
New
Tune

s

In
The Jukebox Baby
Informative, Funny, Unique and Vibrant Videos
OF THE WEEK

This Week on

MYS163: When Pauline Dakin's mother finally revealed why she'd had such a bizarre childhood it explained so much. Jimmy Akin and Dom Bettinelli reveal that this was only the beginning however, and what she would subsequently find out would change everything again.

WATCH IT!

Escape Room: Tournament of Champions Thriller Sony Pictures Nationwide Survivors of previous escape rooms find themselves in a new and increasingly elaborate game filled with deadly traps.

Space Jam: A New Legacy Sequel Warner Bros. Pictures Nationwide Superstar LeBron James and his young son, Dom, get trapped in digital space by a rogue AI. To get home safely, LeBron teams up with Bugs Bunny, Daffy Duck and the rest of the Looney Tunes gang for a high-stakes basketball game against the AI's digitized champions of the court — a powered-up roster called the Goon Squad.

Movie News

Emmy nominations 2021: Complete list of nominees announced (nypost.com)
Literally Their Last Week in Life
Marcel Theo Hall (April 8, 1964 – July 16, 2021), known professionally as Biz Markie, was an American rapper, singer-songwriter, DJ, and record producer. Markie was best known for his 1989 single "Just a Friend", which became a top 40 hit in several countries. In 2008, "Just a Friend" made No. 100 on VH1's list of the 100 greatest hip hop songs of all time. Markie has been called the "Clown Prince of Hip Hop"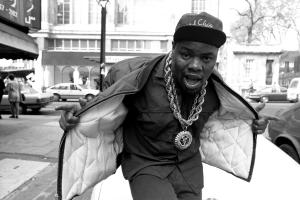 Piffy Quality Quotes

of the Week