Whether you are either planning your movie watching for July or you are catching up with films you missed in July, this movie guide is for you. Regardless of when and how you do your movie watching here is a list of what is coming out and when. Perhaps you will see a title you didn't know you wanted to check out or maybe you are reminded of something coming up that you knew was coming out but didn't know exactly when. Whatever the case, may this movie list for July serve you for your entertainment needs.
All movie descriptions are from IMDB or came up in a google search unless otherwise noted.
Friday July 2, 2021
The Tomorrow War (2021) Amazon Prime Video [movie] Friday, Jul. 2
A family man is drafted to fight in a future war where the fate of humanity relies on his ability to confront the past.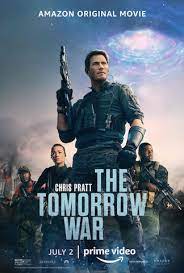 Summer of Soul (…Or, When the Revolution Could Not Be Televised) (2021) Hulu
Over the course of six weeks during the summer of 1969, thousands of people attend the Harlem Cultural Festival to celebrate Black history, culture, music and fashion.
The Boss Baby: Family Business (2021) Peacock
The Templeton brothers have become adults and drifted away from each other,
but a new boss baby with a cutting-edge approach is about to bring them together again – and inspire a new family business.
Wednesday, July 7
Monsters at Work: Season 1 (2021) Disney+
A Monsters, Inc. series set 6 months after the Monsters, Inc. film about the monsters getting their energy from children's laughs instead of their screams.
Thursday, July 8
RESIDENT EVIL: Infinite Darkness: Season 1 (2021) Netflix
Federal agent Leon S. Kennedy teams up with TerraSave staff member Claire Redfield to investigate a zombie outbreak.
Based on the popular video game series of the same name by Capcom.
Looney Tunes Cartoons: Season 2 (2021) HBO Max
Bugs Bunny, Daffy Duck, Porky Pig and many other classic Looney Tunes characters have all new misadventures in this series inspired by their classic shorts.
Most episodes consist of two full shorts and a brief mid-episode vignette.
Black Widow Suspense Marvel Studios Nationwide
Natasha Romanoff, aka Black Widow, confronts the darker parts of her ledger when a dangerous conspiracy with ties to her past arises. Pursued by a force that will stop at nothing to bring her down, Natasha must deal with her history as a spy, and the broken relationships left in her wake long before she became an Avenger.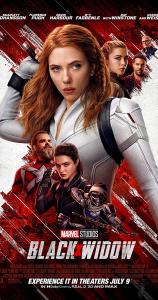 How I Became a Superhero Adventure Netflix Originals Netflix
While superheroes have assimilated into Parisian society, a new drug gives super powers to mere mortals.
Meander Sci-Fi Gravitas Ventures Limited
A woman gets locked in a series of bizarre tubes filled with dangerous traps.
Summertime Drama Good Deed Entertainment Limited
Over the course of a hot summer day in Los Angeles, the lives of 25 young Angelinos intersect.
The Snoopy Show, Apple TV+
The internationally beloved beagle and his feathered best friend, Woodstock, tackle all new adventures.
The Loneliest Whale: The Search for 52 Documentary Bleecker Street Limited
Finding 52: The Search for the Loneliest Whale in the World is a feature length documentary that will take audiences on a journey to find the forgotten "52 Hertz Whale." Calling out at 52 Hz, a frequency unrecognized by other whales, this mysterious creature is believed to have lived its life in complete solitude, its calls forever unanswered by its own kind. In our ever-present fascination with these majestic beasts, the tale of "52" has prompted an intense reaction amongst our own species, pointing to a greater awareness of human loneliness than ever before.
Thursday, July 15
The Walking Dead: Origins: Season 1, AMC+
The Walking Dead: Origins is a limited series of specials in The Walking Dead's TV universe, exploring the journeys of the series' most celebrated characters.
Spotlighting Daryl Dixon (Norman Reedus), Carol Peletier (Melissa McBride), Maggie Rhee (Lauren Cohan) and Negan (Jeffrey Dean Morgan), each episode of The Walking Dead: Origins charts the story of the zombie apocalypse from the point of view of a single character and features new interviews and narrations from the actors that portray these iconic characters, interwoven with clips from the most pivotal moments of their journeys so far. Each episode will also feature an exclusive sneak peek of Season 11. Accompanying each special will be a "Best Of" collection, featuring fan-favorite episodes for each character.The Walking Dead: Origins | Walking Dead Wiki | Fandom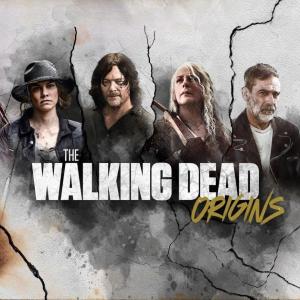 Escape Room: Tournament of Champions Thriller Sony Pictures Nationwide
Survivors of previous escape rooms find themselves in a new and increasingly elaborate game filled with deadly traps.

Space Jam: A New Legacy Sequel Warner Bros. Pictures Nationwide
Superstar LeBron James and his young son, Dom, get trapped in digital space by a rogue AI. To get home safely, LeBron teams up with Bugs Bunny, Daffy Duck and the rest of the Looney Tunes gang for a high-stakes basketball game against the AI's digitized champions of the court — a powered-up roster called the Goon Squad.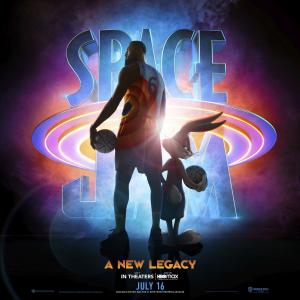 Great White Thriller RLJ Entertainment Limited
When a sea plane is destroyed in a freak accident, five people find themselves drifting on a raft. At the mercy of the tide and with no hope of rescue,
the helpless situation takes a horrifying turn when they are terrorised by a ravenous great white.
Pig Drama NEON Limited
Stars Nicolas Cage
Living alone in the Oregon wilderness, a truffle hunter returns to Portland to find the person who stole his beloved pig.
How to Deter a Robber Comedy Shout! Factory Limited
In a desolate town in Northern Wisconsin, a stubborn young woman and her naïve boyfriend face off against a pair of amateur burglars.
The Sleepless Unrest Documentary Gravitas Ventures Limited
Filmmakers and paranormal investigators spend two weeks in the world-famous home that inspired the horror movie "The Conjuring."
Roadrunner: A Film About Anthony Bourdain Documentary Focus Features Limited
A documentary about Anthony Bourdain and his career as a chef, writer and host, revered and renowned for his authentic approach to food, culture and travel.
No Ordinary Man Documentary Oscilloscope Laboratories Limited
The extraordinary life and career of jazz musician and transgender icon Billy Tipton.
Wednesday, July 21
Trollhunters: Rise of the Titans (2021) Netflix
Heroes from "Trollhunters," "3Below" and "Wizards" join forces to fight a shadowy enemy threatening to take over their worlds — and reset Earth itself.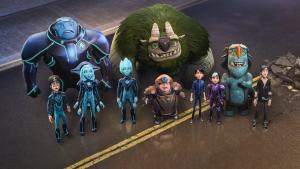 Turner & Hooch: Season 1 (2021) Disney+
A detective solves crimes with the help of an oversized dog. TV adaptation of the 1989 film 'Turner and Hooch'.
Behind The Attraction: Season 1 (2021)
Disney+ Behind The Attraction takes viewers into the history of how popular Disney attractions and destinations came to be, how they have changed over time, and how fans continue to obsess over them. The series will feature interviews with fans as well as Disney Imagineers and other people behind the scenes.
The Movies That Made Us: Season 2, Netflix
From the producers of "The Toys That Made Us" comes this docuseries that takes you behind the scenes to show you how some classic films were made. Each episode focuses on a specific movie, telling the tale of how it was made from beginning to end. Each episode starts out discussing the origins of the featured film, moving on to talk about the actual production of the flick — including obstacles and detours along the way — before finishing with a discussion of the impact the movie had upon its eventual release. The movies discussed include such blockbusters as "Die Hard" and "Ghostbusters."
Friday, July 23
Old Suspense Universal Pictures Nationwide
Directed by M. Night Shyamalan
A thriller about a family on a tropical holiday who discover that the secluded beach where they are relaxing for a few hours
is somehow causing them to age rapidly reducing their entire lives into a single day.
Snake Eyes Reboot Paramount Pictures Nationwide
A G.I. Joe spin-off centered around the character of Snake Eyes.
An ancient Japanese clan called the Arashikage welcomes tenacious loner Snake Eyes after he saves the life of their heir apparent. Upon arrival in Japan, the Arashikage teach him the ways of the ninja warrior while also providing him something he's been longing for: a home. However, when secrets from Snake Eyes' past are revealed, his honor and allegiance get tested — even if that means losing the trust of those closest to him.- Rotten Tomatoes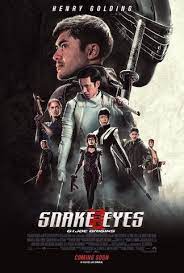 Masters of the Universe: Revelation: Part 1 (2021) Netflix
After a calamitous battle fractures Eternia, Teela and an unlikely alliance must prevent the end of the Universe in this sequel to the '80s classic.
Stuntman, Disney+
From executive producers Dwayne Johnson ("Jungle Cruise") and Dany Garcia from Seven Bucks Productions, and directed by Kurt Mattila,"Stuntman" chronicles the highs and lows of veteran Hollywood stuntman, Eddie Braun as he attempts what many argue is the most dangerous stunt in cinematic history.
Following in the footsteps of his childhood idol, Evel Knievel, Braun reflects on having survived multiple car crashes, explosions, and death defying leaps over the course of his 30+ year career in film and television. Now, in his mid-50s and contemplating retirement, Braun decides to cap off an extraordinary career by recreating Evel Knievel's infamous unsuccessful Snake River Canyon rocket jump. "Stuntman" Coming Soon To Disney+ | What's On Disney Plus (whatsondisneyplus.com)
Playing with Sharks, Disney+
Photographer Valerie Taylor becomes a trailblazing advocate for the ocean's most maligned and misunderstood creatures.
Ted Lasso: Season 2 (2020) Apple TV+
Small-time football coach Ted Lasso is hired to coach a professional soccer team in England, despite having no experience coaching soccer.
The Comeback Trail Action loudburst Entertainment Nationwide
Starring Morgan Freeman, Tommy Lee Jones, Robert De Niro
Indebted to the mob, two movie producers try to save themselves by setting up an ageing actor for an insurance scam.
Joe Bell Drama Roadside Attractions Limited
Starring Mark Wahlberg
Joe Bell walks from La Grande, Ore., to New York City to pay tribute to his son, Jadin, a gay teen who committed suicide after being bullied.
Smelliville Family Viva Pictures Limited
Young Max meets the Ogglies, a family of green, garbage-eating creatures who live at the dump in the town of Smelliville. When a contractor plans to build a wellness temple at the dump, Max and his pal must hatch a plan to save the Ogglies' home.
Ailey Documentary NEON Limited
An immersive portrait of dance pioneer Alvin Ailey, told through his own words and a new dance inspired by his life.
Mandibles Crime Magnet Releasing Limited
Two hapless losers discover a giant fly in the trunk of a stolen car and decide to domesticate it in a bizarre get-rich-quick scheme.
June 24, 2021
Blood Red Sky Horror Netflix Originals Netflix
When a group of terrorists hijacks an overnight transatlantic flight, a mysteriously ill woman must unleash a monstrous secret to protect her young son.-Netfilx
Wednesday, July 28
Chip 'N' Dale: Park Life: Season 1 (2021) Disney+
The lovable chipmunk troublemakers in a non-verbal, classic style comedy, following the ups and downs of two little creatures living life in the big city.
The Wonderful World of Mickey Mouse: Batch 2, Disney+
In "The Wonderful World of Mickey Mouse," it's nothing but fun and excitement for Mickey and his best pals – Minnie, Donald, Daisy, Goofy and Pluto – as they embark on their greatest adventures yet, navigating the curveballs of a wild and zany world where the magic of Disney makes the impossible possible. Each seven-minute short is filled with laugh-out-loud comedy, modern settings, timeless stories, new music and the unmistakable classic art style of the "Mickey Mouse" shorts. Watch Mickey and his friends navigating the pitfalls and curveballs of a wild and crazy world where the magic of Disney makes the impossible possible.
'The Wonderful World of Mickey Mouse' Batch 2 Coming to Disney+ This Summer (US) – Disney Plus Informer
Jul 30, 2021
Stillwater Drama Focus Features Nationwide
Starring Matt Damon
An American oil-rig roughneck travels to Marseille, France, to visit his estranged daughter, in prison for a murder she claims she didn't commit. Confronted with language barriers, cultural differences and a complicated legal system, he soon builds a new life for himself as he makes it his personal mission to exonerate her.
Jungle Cruise Action Walt Disney Studios Nationwide
Stars Dwayne Johnson Emily Blunt Edgar Ramírez
Dr. Lily Houghton enlists the aid of wisecracking skipper Frank Wolff to take her down the Amazon in his ramshackle boat.
Together, they search for an ancient tree that holds the power to heal — a discovery that will change the future of medicine.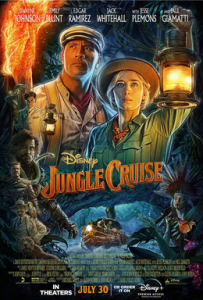 The Green Knight Fantasy A24 Nationwide
King Arthur's headstrong nephew embarks on a daring quest to confront the Green Knight, a mysterious giant who appears at Camelot.
Risking his head, he sets off on an epic adventure to prove himself before his family and court.
Nine Days Drama Sony Pictures Classics Limited
A man interviews five unborn souls to determine which one can be given life on Earth.
Enemies of the State Documentary IFC Films Limited
An average American family becomes entangled in a bizarre web of espionage and corporate secrets when the U.S. government targets the family's hacker son