Action
The Misfits
Thriller
Avenue Pictures
Nationwide Jun 11, 2021
Even a federal maximum-security prison can't hold Richard Pace (Golden Globe nominee PIERCE BROSNAN), a brilliant international thief. But his daring escape and high-octane car chase, eluding the FBI and police, ends with him being scooped up by The Misfits, a band of modern-day Robin Hoods. Led by the eccentric and charismatic Ringo (NICK CANNON) with Violet (JAMIE CHUNG), the Prince (RAMI JABER), and Wick (MIKE ANGELO) with Pace's daughter Hope (HERMIONE CORFIELD)— a mysterious group who do devious things for all the right reasons. The skilled group convinces Pace to join them to pull off the heist of the century: stealing millions in gold bars kept under one of the most secure prisons on earth, owned by rogue businessman Schultz (Tim Roth), and used for funding terrorist groups worldwide. Aside from the money, Pace wants revenge against Schultz, the man behind his incarceration. From LA to Abu Dhabi, it will take supercharged engines, forged identities, multiple cons, camels, nitro and massive explosions to succeed.-Movie Insider
The world's most lethal odd couple – bodyguard Michael Bryce (Ryan Reynolds) and hitman Darius Kincaid (Samuel L. Jackson) – are back on another life-threatening mission. Still unlicensed and under scrutiny, Bryce is forced into action by Darius's even more volatile wife, the infamous international con artist Sonia Kincaid (Salma Hayek). As Bryce is driven over the edge by his two most dangerous protectees, the trio get in over their heads in a global plot and soon find that they are all that stand between Europe and a vengeful and powerful madman (Antonio Banderas). Joining in the fun and deadly mayhem is Morgan Freeman as… well, you'll have to see.- Movie Insider
F9
Sequel
Universal Pictures
Nationwide

Vin Diesel's Dom Toretto is leading a quiet life off the grid with Letty and his son, little Brian, but they know that danger always lurks just over their peaceful horizon. This time, that threat will force Dom to confront the sins of his past if he's going to save those he loves most. His crew joins together to stop a world-shattering plot led by the most skilled assassin and high-performance driver they've ever encountered: a man who also happens to be Dom's forsaken brother, Jakob (John Cena). –
Movie Insider
Lupin: Part 2 (2021) Netflix Friday, Jun. 11
Pursued by Hubert and his henchmen, Assane scrambles to find Raoul and wins an unlikely new ally as he draws up a grand plan to reveal Hubert's crimes.- Rotten Tomatoes
The Ice Road (2021) Netflix Friday, Jun. 25
After a remote diamond mine collapses in far northern Canada, a 'big-rig' ice road driver (Liam Neeson) must lead an impossible rescue mission over a frozen ocean to save the trapped miners. Contending with thawing waters and a massive storm, they discover the real threat is one they never saw coming.- Rotten Tomatoes
America: The Motion Picture (2021) Netflix Wednesday, Jun. 30
In this wildly tongue-in-cheek animated revisionist history, a chainsaw-wielding George Washington assembles a team of rabble rousers — including beer-loving bro Sam Adams, famed scientist Thomas Edison, acclaimed horseman Paul Revere, and a very pissed off Geronimo — to defeat Benedict Arnold and King James in the American Revolution. Who will win? No one knows, but you can be sure of one thing: these are not your father's Founding… uh, Fathers.-Rotten Tomatoes
Animated
Pretty Guardian Sailor Moon Eternal The Movie (2021) Netflix
When a dark power enshrouds the Earth after a total solar eclipse, the scattered Sailor Guardians must reunite to bring light back into the world. The upcoming adventures are set in April, when the cherry blossoms are in bloom and Tokyo is in a festive mood as it celebrates the largest Total Solar Eclipse of the century. As the new moon obscures the sun and gradually dims its light, Usagi and Chibi-Usa encounter Pegasus, who is in search of the chosen Maiden who can break the seal of the Golden Crystal. Meanwhile, a mysterious troupe called the Dead Moon Circus appears in town who's nefarious plan is to scatter the nightmare incarnations known as Lemures, seize the 'Legendary Silver Crystal,' rule over the moon and the earth, and eventually dominate the entire universe…-Rotten Tomatoes
Spirit Untamed Universal Pictures Nationwide
Lucky Prescott's life is changed forever when she moves from her home in the city to a small frontier town and befriends a wild mustang named Spirit.-IMDB
Vivo
Netflix Originals
Nationwide
An animated musical adventure that follows VIVO, a one-of-kind kinkajou (aka a rainforest "honey bear," voiced by Miranda), who must find his way from Havana to Miami in order to deliver a song on behalf of his beloved owner and mentor Andres (Buena Vista Social Club's Juan de Marcos Gonzáles).-Movie Insider
From Sony Pictures Animation, the studio that brought you Spider-Man: Into the Spider-Verse, comes Vivo, an animated musical adventure featuring all-new original songs from Lin-Manuel Miranda, the creator of the Broadway smash "Hamilton," whose flair for mashing up musical styles will give the film a wholly unique and contemporary sound. This incredible story about music and friendship will take audiences on an epic adventure to gorgeous and vibrant locations never before seen in animation.- IMDB
Luca
Animation
Walt Disney Studios Disney+ Jun 18, 2021
Set in a beautiful seaside town on the Italian Riviera, the original animated feature is a coming-of-age story about one young boy experiencing an unforgettable summer filled with gelato, pasta and endless scooter rides. Luca shares these adventures with his newfound best friend, but all the fun is threatened by a deeply-held secret: he is a sea monster from another world just below the water's surface.-Movie Insider
Twelve-year-old Felix is convinced that his father, who went missing at sea two years ago, is still alive. So Felix sets off to find him, accompanied by Tom, a retired sailor; Squawk, a thieving one-legged parrot; and Rover, a cat who acts like a dog. Their journey leads them to Darkshadow Island, where they find a secret underground city ruled over by the tyrannical Morgäa, keeper of an incredible treasure.-Movie Insider
In Sony Pictures Animation's Wish Dragon, Din, a working-class college student with big dreams but small means, and Long, a cynical but all-powerful dragon capable of granting wishes, set off on a hilarious adventure through modern day Shanghai in pursuit of Din's long-lost childhood friend, Lina. Their journey forces them to answer some of life's biggest questions — because when you can wish for anything, you have to decide what really matters.-Rotten Tomatoes
Season 2 features moments from over eight decades of acclaimed films — including scenes from Disney's first feature "Snow White and the Seven Dwarfs" all the way through to the Studios' latest, anticipated animated film, "Raya and the Last Dragon." Unplug, relax, and refresh your senses with an aural experience like no other as "Zenimation" pays tribute to both the visual and sound artists who have created Disney Animation's legacy of films.-Rotten Tomatoes
The Boss Baby: Family Business (2021) Peacock Friday, Jul. 2
In the sequel to DreamWorks Animation's Oscar®-nominated blockbuster comedy, the Templeton brothers–Tim (James Marsden, X-Men franchise) and his Boss Baby little bro Ted (Alec Baldwin)–have become adults and drifted away from each other. Tim is now a married stay-at-home dad. Ted is a hedge fund CEO. But a new boss baby with a cutting-edge approach and a can-do attitude is about to bring them together again… and inspire a new family business. –Rotten Tomatoes
Comedy
So Not Worth It: Season 1, Netflix Friday, Jun. 18
New friends, new loves and new experiences mix together inside a colorful college dormitory in Korea that's home to students from around the world.- Netflix

Documentary
Changing the Game (2019) Hulu
This intimate story takes us into the lives of three high school athletes from across the US — all at different stages of their athletic seasons, each sharing their lives as transgender teens. Our main character, Mack Beggs, made headlines last year when he became the Texas State Champion in girls wrestling — as a boy. Fighting Texas State policy and drawing international media coverage, he was heralded as a hero by some while receiving hate and threats from others. The tumultuous press surrounding his success continues to pull Mack in multiple directions as he and his family navigate the media and this year's State wrestling tournament, all while trying to graduate high school. Each story is led by the brave and individual voices of these students, allowing extremely personal and vulnerable access into their journeys. These courageous kids offer us the opportunity to see the world through their eyes — and share their struggles and successes along the way.-Rotten Tomatoes
Woman In Motion: Nichelle Nichols, Star Trek and the Remaking of NASA, Paramount+
Nichelle Nichols' daunting task to launch a national blitz for NASA, recruiting 8,000 of the nation's best and brightest, including the trailblazing astronauts who became the first African American, Asian and Latino men and women to fly in space.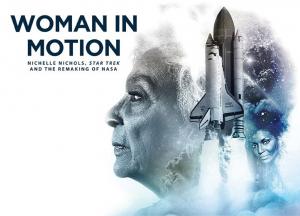 Tulsa: The Fire and the Forgotten (2021) 9 p.m., PBS [movie] Tulsa: The Fire and the Forgotten looks back at the explosion of violence when the once prosperous neighborhood known as "Black Wall Street" was destroyed by a mob of white residents. Hundreds of Black-owned businesses and homes in the Greenwood district of Tulsa, Oklahoma, were burnt to the ground, killing an estimated 100-300 Black residents and leaving an estimated 10,000 Black residents homeless. This 90-minute documentary, narrated by Emmy-winning journalist Michel Martin, chronicles present-day public efforts to memorialize the Tulsa Race Massacre and other racial violence around the country, and how Black and white communities view such efforts.-Rotten Tomatoes
Tulsa 1921: An American Tragedy, 10 p.m., CBS
Featuring first-person storytelling by 17 survivors, descendants, historians and thought leaders, TULSA 1921: AN AMERICAN TRAGEDY will look at the worst massacre on American soil ever, which unfolded on May 31 and June 1, 1921, in Tulsa, Oklahoma. On those two days, white Tulsans attacked, killed, destroyed and pillaged their Black neighbors, leaving about 300 people dead and razing a business district in the Greenwood section of Tulsa known as Black Wall Street.- The Futon Critic
Breaking Boundaries: The Science of Our Planet, Netflix
David Attenborough and scientist Johan Rockström examine Earth's biodiversity collapse and how this crisis can still be averted.-Netflix
Rita Moreno: Just a Girl Who Decided to Go for It Documentary Roadside Attractions Limited Jun 18, 2021
Over a 70+ year career, Rita Moreno defied both her humble upbringing and relentless racism to become a celebrated and beloved actor, one of the rare EGOT (Emmy, Grammy, Oscar, Tony) Award Winners of our time. Born into poverty on a Puerto Rican farm, Moreno and her seamstress mother immigrated to New York City when Moreno was five years old. After studying dance and performing on Broadway, Moreno was cast as any ethnic minority the Hollywood studios needed filled, be it Polynesian, Native American or Egyptian. Despite becoming the first Latina actress to win an Academy Award for her role as Anita in "West Side Story" (1961), the studios continued to offer Moreno lesser roles as stereotypical ethnic minorities, ignoring her proven talent.-Movie Insider
Murder by the Coast, Netflix Wednesday, Jun. 23
In 1999, teen Rocío Wanninkhof is murdered. Her mother's ex-partner, Dolores Vázquez, is suspected. Did she do it? A second victim reveals the truth.-Netflix
Fathom
Documentary
Apple Original Films Apple TV+ Jun 25, 2021
Fathom follows Dr. Ellen Garland and Dr. Michelle Fournet, two scientists focused on the study of humpback whale songs and social communication. As they embark on parallel research journeys on opposite sides of the world, they seek to better understand whale culture and communication. The documentary film uniquely reveals a deep commitment and reverence to the scientific process and the universal human need to seek answers about the world around us.-Movie Insider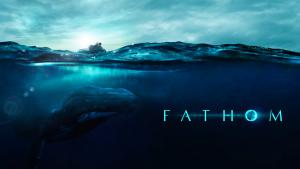 Penguin Town: Season 1, Netflix Wednesday, Jun. 16
In a picturesque South African town, an eclectic group of endangered penguins flock together to find mates, raise families and mix with the locals.-Netflix
Sisters on Track, Netflix Thursday, Jun. 24
A coming of age story about hope, belonging, and the metaphorical and literal sisterhood of young athletes Tai, Rainn, and Brooke Sheppard living in New York.-Netflix
As a teenager in Austria, Wolfgang Puck harnessed his love of cooking to escape the harsh rule of his stepfather. A local apprenticeship forged his path to train at a revered French restaurant before landing in America at age 24. In 70s Hollywood, Puck began working at Ma Maison, crafting an original menu around fresh ingredients, making the once-tacky eatery a popular, acclaimed darling. Still, the lack of acknowledgement from Ma Maison's owner pushed Puck to take the biggest risk of his career and open his first restaurant, Spago, an instant hit where famous clientele dote equally on Puck's new American cuisine and personality. Almost by accident, Puck created the concept of a "celebrity chef" with his decades-spanning television appearances, building a staggering global empire of restaurants, cafes and products for home cooks. But at home, the frenetic professional demands disrupted his family life. From director David Gelb (Jiro Dreams of Sushi), and the creators of Chef's Table, WOLFGANG is a candid, inspiring and emotional documentary that follows a legend as he reckons with the price of his dreams.- Rotten Tomatoes
In his acclaimed debut as a filmmaker, Ahmir "Questlove" Thompson presents a powerful and transporting documentary-part music film, part historical record created around an epic event that celebrated Black history, culture and fashion. Over the course of six weeks in the summer of 1969, just one hundred miles south of Woodstock, The Harlem Cultural Festival was filmed in Mount Morris Park (now Marcus Garvey Park). The footage was never seen and largely forgotten–until now. SUMMER OF SOUL shines a light on the importance of history to our spiritual well-being and stands as a testament to the healing power of music during times of unrest, both past and present. The feature includes never-before-seen concert performances by Stevie Wonder, Nina Simone, Sly & the Family Stone, Gladys Knight & the Pips, Ray Baretto, Abbey Lincoln & Max Roach and more.- Rotten Tomatoes
Drama
Tove (2020)
The movie centres on the life of Tove Jansson, showing both her personal relationships, and the creation of the popular Moomin books.-IMDB
Dom: Season 1 (2021) Amazon Prime Video
Follows Victor, a police officer who dedicated his life to fight the narcotraffic war and to help his son Pedro, a drug addict who became one of the most wanted criminals in Brazil.- IMDB
Chasing Wonders Drama Gravitas Ventures VOD / Digital
Filmed over five years, CHASING WONDERS is a heart-warming story of a young boy, who, encouraged by his grandfather to live a life of hope and possibility, takes off on the adventure of a lifetime to find the magical Emu Plains. His journey through the lush landscapes of Australia and Spain leads him to the heart of the human condition – learning to acknowledge the complexity of what comes before us but struggling not to be defined by the past.-Movie Insider
Under the Stadium Lights (2021)
Brother's Keeper is a true story about the '09 Abilene High School Football team.-IMDB
The true story of the Mighty Mites, the football team of a Fort Worth orphanage who, during the Great Depression, went from playing without shoes—or even a football—to playing for the Texas state championships. The architect of their success was Rusty Russell, a legendary high school coach who shocked his colleagues by giving up his privileged position to teach and coach at the orphanage. Few knew Rusty's secret: that he himself was an orphan. Recognizing that his scrawny players couldn't beat the other teams with brawn, Rusty developed innovative strategies that would come to define modern football. Over the course of their winning season, these ultimate underdogs became an inspiration to their city, state, and entire nation.-Movie Insider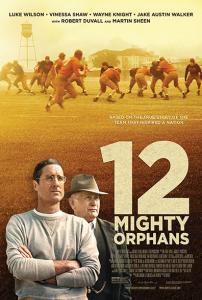 Fatherhood
Adaptation
Netflix Originals Netflix Jun 18, 2021
A father becomes the sole caretaker for a newborn daughter after losing his beloved wife.-Movie Insider
Les Nôtres
Drama
Oscilloscope Laboratories Limited Jun 18, 2021
To the tight-knit community of Sainte-Adeline, Quebec, Magalie appears as a normal suburban high school sophomore surrounded by friends. But this popular teenage girl is harboring a shocking secret: she's pregnant. When Magalie refuses to identify the father, suspicions among the townsfolk come to a boiling point and the layers of a carefully maintained social varnish eventually crack.-Movie Insider
Based on true love, this decades spanning romance begins in Mexico between an aspiring chef and a teacher. Their lives restart in incredible ways as societal pressure propels the couple to embark on a treacherous journey to New York with dreams, hopes, and memories in tow.
-Movie Insider
Faced with the destruction of her town at the hands of a greedy mining company, rebellious high school teacher Sarah Cooper utilizes an obscure cartographical loophole to declare independence. Now Sarah must lead a young group of misfits as they attempt to start their own country from scratch.-Rotten Tomatoes
Silver Skates, Netflix Wednesday, Jun. 16
On the frozen rivers and canals of St. Petersburg, a petty thief on skates warms the heart of an aristocrat's daughter as forces try to keep them apart.-Netflix
Family and Teens
Gabby Duran & the Unsittables: Season 2, 8:50 p.m., Disney Channel
Gabby Duran constantly feels like she's living in the shadows of her polished, successful mother and whip-smart younger sister. She finally finds her moment to shine when she inadvertently lands an out-of-this-world job to babysit an unruly group of very important extraterrestrial children who are hiding out on Earth with their families, disguised as everyday kids. Fearless and bold, Gabby steps up to the challenge to protect these youngsters and their secret identities, and prove she's the best babysitter in the galaxy.-IMDB
Peter Rabbit 2: The Runaway Family Sony Pictures Nationwide Jun 11, 2021
Bea, Thomas, and the rabbits have created a makeshift family, but despite his best efforts, Peter can't seem to shake his mischievous reputation. Adventuring out of the garden, Peter finds himself in a world where his mischief is appreciated, but when his family risks everything to come looking for him, Peter must figure out what kind of bunny he wants to be. –Movie Insider
A Cinderella Story: Starstruck Musical Warner Bros. Pictures VOD / Digital Jun 29, 2021
Finley Tremaine, a small-town farm girl, longs to spread her wings and soar as an aspiring performer. When a Hollywood film crew arrives in her sleepy town, she is determined to land a role in the production and capture the attention of handsome lead actor Jackson Stone. Unfortunately, a botched audition forces her to change course. Now, disguised as cowboy "Huck," Finley finally gets her big break. But can she keep the charade a secret from everyone, including her evil stepmother and devious step-siblings?-Movie Insider
Skater Girl (2021) Netflix [movie] Friday, Jun. 11
Skater Girl is a coming-of-age story about confidence, courage, and the profound impact of blazing your own trail. Set in a remote village in Rajasthan, India, the film follows Prerna (Rachel Saanchita Gupta in her debut performance), a local teen living a life bound by tradition and duty to her parents. But when London-bred advertising executive Jessica (Amy Maghera) arrives in the village to learn more about her late father's childhood, Prerna and the other local children are introduced to an exciting new adventure thanks to Jessica and her old friend (Jonathan Readwin) who cruises into town on a skateboard. The kids become infatuated with the sport, skating through the village, disrupting everything and everyone around them. Determined to empower and encourage their newfound passion, Jessica sets out on an uphill battle to build the kids their own skatepark, leaving Prerna with a difficult choice between conforming to society's expectations of her or living out her dream of competing in the National Skateboarding Championships.-Rotten Tomatoes
The Mysterious Benedict Society: Season 1 (2021) Disney+ Friday, Jun. 25
A group of gifted orphans are recruited by an eccentric, benefactor to go on a secret mission.-Rotten Tomatoes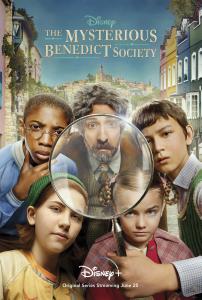 Roh, Netflix
When a strange girl visits a vulnerable mother and her two children, the forest comes alive with terrors in this indie horror arthouse film.-Netflix
The Conjuring: The Devil Made Me Do It (2021) HBO Max
"The Conjuring: The Devil Made Me Do It" reveals a chilling story of terror, murder and unknown evil that shocked even experienced real-life paranormal investigators Ed and Lorraine Warren. One of the most sensational cases from their files, it starts with a fight for the soul of a young boy, then takes them beyond anything they'd ever seen before, to mark the first time in U.S. history that a murder suspect would claim demonic possession as a defense.-Rotten Tomatoes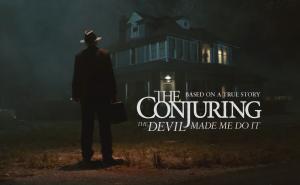 False Positive
Hulu Jun 25, 2021
After months of trying and failing to get pregnant, Lucy (Ilana Glazer) and Adrian (Justin Theroux) finally find their dream fertility doctor in the illustrious Dr. Hindle (Pierce Brosnan). But after becoming pregnant with a healthy baby girl, Lucy begins to notice something sinister through Hindle's gleaming charm, and she sets out to uncover the unsettling truth about him, and her own "birth story." As if getting pregnant weren't complicated enough…-Rotten Tomatoes
New to her stepmom role Shirin moves into a duplex with her partner, Fredrik, and his son, Lucas. The new home feels like the right place to start becoming a family. But when Fredrik leaves for work, strange things are heard from the other, uninhabited side. Also, who is Lucas' new friend?-Movie Insider
Werewolves Within
Horror
IFC Films Limited Jun 25, 2021
After a proposed gas pipeline creates divisions within the small town of Beaverfield, and a snowstorm traps its residents together inside the local inn, newly arrived forest ranger FINN (Sam Richardson) and postal worker CECILY (Milana Vayntrub) must try to keep the peace and uncover the truth behind a mysterious creature that has begun terrorizing the community.-
Movie Insider
Little Kids
Super Monsters: Once Upon a Rhyme, Netflix
From Goldilocks to Hansel and Gretel, the Super Monsters reimagine classic fairy tales and favorite nursery rhymes with a musical, magical spin!- Netflix
Musical
In the Heights Drama Warner Bros. Pictures N ationwide Jun 11, 2021
Takes place over three days in the upper Manhattan neighborhood of Washington Heights, where a bodega owner inherits his late grandmother's lottery winnings and plans to shutter his store and retire on a beach in the Dominican Republic. Trying to say farewell to the characters who live on the block, he realizes that his neighbors are his real family, and he's torn about leaving.-Movie Insider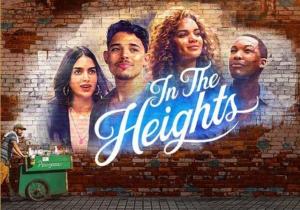 Science Fiction & Fantasty
Ten years ago "The Great Crumble" wreaked havoc on the world and led to the mysterious emergence of hybrids — babies born part human, part animal. Unsure if hybrids are the cause or result of the virus, many humans fear and hunt them. After a decade of living safely in his secluded forest home, a sheltered hybrid deer-boy named Gus (Christian Convery) unexpectedly befriends a wandering loner named Jepperd (Nonso Anozie). Together they set out on an extraordinary adventure across what's left of America in search of answers — about Gus' origins, Jepperd's past, and the true meaning of home. But their story is full of unexpected allies and enemies, and Gus quickly learns the lush, dangerous world outside the forest is more complex than he ever could have imagined. Based on the DC comic book series by Jeff Lemire.-Rotten Tomatoes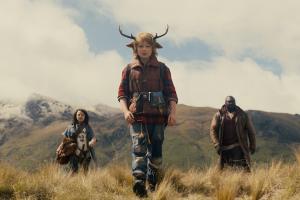 War of the Worlds: Season 2

(2021)

9 p.m., Epix
Season two of War of the Worlds sees our characters left reeling by the possibility that the invaders could be human. A tense fight to take back the planet awaits them. For some, the sheer desperation to survive will lead them to contemplate sacrificing one of their own…
Flashback (2020)
After a chance encounter with a man forgotten from his youth, Fred literally and metaphorically journeys into his past.-IMDB
Infinite Adaptation Paramount Pictures Paramount+ Jun 10, 2021
For Evan McCauley (Mark Wahlberg), skills he has never learned and memories of places he has never visited haunt his daily life. Self-medicated and on the brink of a mental breakdown, a secret group that call themselves "Infinites" come to his rescue, revealing to him that his memories are real – but they are from multiple past lives. The Infinites bring Evan into their extraordinary world, where a gifted few are given the ability to be reborn with their memories and knowledge accumulated over centuries. With critical secrets buried in his past, Evan must work with the Infinites to unlock the answers in his memories in a race against time to save humanity from one of their own (Chiwetel Ejiofor) who seeks to destroy it.-Movie Insider
Awake (2021) Netflix [movie] Wednesday, Jun. 9
Global hysteria ensues after a mysterious catastrophe wipes out all electronics and takes away humanity's ability to sleep. Scientists race against the clock to find a cure for the unexplained insomnia before its fatal effects eliminate the human race. When Jill, a former soldier, discovers her young daughter may be the key to salvation, she must decide: protect her children at all costs or sacrifice everything to save the world.-Rotten Tomatoes
Katla, Netflix Thursday, Jun. 17
The catastrophic eruption of subglacial volcano Katla turns a nearby community's world upside down as mysteries begin to emerge from the ice.-Netflix
Rick and Morty: Season 5 (2021) 11 p.m., Adult Swim Sunday, Jun. 20
Finally, thanks to the trailer, fans now have a sense of the adventures Rick and Morty will have in season 5.
Rick and granddaughter Summer have a hilarious fight over the phrasing of that old horror-movie cliche: "It's quiet. Too quiet." Some kind of sea lord pulls his dolphin-drawn, octopus-driven carriage up to Beth and Jerry's house. The family ends up dressed like Power Ranger-type superheroes, all in different-colored costumes, ziplining through futuristic metallic tunnels. Morty gets punched in the face by a weird dog-looking alien. You know, typical stuff in the Sanchez-Smith household.
Rick and Morty season 5: Release date, plot details, everything we know so far – CNET
Godzilla Singular Point, Netflix Thursday, Jun. 24
Brought together by a mysterious song, a grad student and an engineer lead the fight against an unimaginable force that may spell doom for the world.-Netflix
The Tomorrow War (2021) Amazon Prime Video [movie] Friday, Jul. 2
In The Tomorrow War, the world is stunned when a group of time travelers arrive from the year 2051 to deliver an urgent message: Thirty years in the future mankind is losing a global war against a deadly alien species. The only hope for survival is for soldiers and civilians from the present to be transported to the future and join the fight. Among those recruited is high school teacher and family man Dan Forester (Chris Pratt). Determined to save the world for his young daughter, Dan teams up with a brilliant scientist (Yvonne Strahovski) and his estranged father (J.K. Simmons) in a desperate quest to rewrite the fate of the planet.-Rotten Tomatoes

Thriller
Lisey's Story: Limited Series (2021) Apple TV+
Based on the best-selling novel by Stephen King, and adapted by the author himself, Lisey's Story is a deeply personal thriller that follows Lisey Landon (Academy Award winner Julianne Moore) two years after the death of her husband, famous novelist Scott Landon (Academy Award nominee Clive Owen). A series of unsettling events causes Lisey to face memories of her marriage to Scott that she has deliberately blocked out of her mind.-Rotten Tomatoes
Special Interest
LEGO Masters: Season 2 (2021) 8 p.m., Fox
Teams of two LEGO enthusiasts go head-to-head, with infinite possibilities and an unlimited supply of LEGO bricks. Throughout the competition, host Will Arnett and expert judges encourage the amateur builders, introduce incredible challenges and put the creations to the test. The competing pairs who impress the judges the most progress to the next round, until the finale, during which the top teams face off for a cash prize, the ultimate LEGO trophy and the grand title of LEGO Master.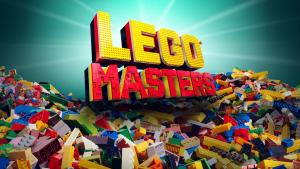 Fresh, Fried & Crispy, Netflix Wednesday, Jun. 9
Passionate about food and ready for fun, critic Daym Drops drops in on America's smokin' hot spots for the best, freshest takes on fried food.-Netflix
This Is Pop: Season 1 (2021) Netflix Tuesday, Jun. 22
Unfamiliar histories take center stage as hitmakers themselves — from ABBA to T-Pain — explore dimensions of pop music you never knew existed.-Rotten Tomatoes
Superheros
Samaritan Superhero Metro-Goldwyn-Mayer (MGM) Nationwide
A young boy learns that a superhero who was thought to have gone missing after an epic battle twenty years ago may in fact still be around.- IMDB
Loki: Season 1 (2021) Disney+ Wednesday, Jun. 9
As seen in the aforementioned series teaser, Loki escaped captivity only to end up detained by another organization. Loki appears to have been captured by an organization called TVA, which is known as the Time Variance Authority in Marvel comics. The organization is responsible for monitoring various timelines in the comics, which makes its inclusion in "Loki" understandable, given that the series takes place after the time-traveling events of "Avengers: Endgame."
Though it's unclear what Loki's plans will be throughout the series, there's a scene where he exclaims that Heimdall (who died in "Avengers: Infinity War") and Thor "better be ready." Is Heimdall also coming back to the Marvel Cinematic Universe? How will Thor feel about his antagonistic sibling coming back? Only time will tell. –Indie Wire