New Music Friday : All Songs Considered : NPR
This week's new releases (officialcharts.com)
Here are Some New
Tune

s

In
The Jukebox Baby
From June 2021
And June has a wide variety of music to satisfy the musical palate. Let's start out with those who are
Rocking On a Violin
Whether you fiddle around on a street corner or produce a slick Youtube video, the violin is an instrument that requires talent and garners attention from passerby's. The beauty streams from the skills of the player and can inspire admiration, dancing and in this case a physical display of affection. Only a cute little boy could get away with stealing a kiss from a pretty young violin player he was enamored with passing by on the street. Listen to the sweet sounds of…
Warrior by Karolina Protsenko | Violin Cover
Nobody rocks out more on a violin then this gal below. Here is her latest violin visual masterpiece.
Lindsey Stirling – Masquerade
And now we segway into the Cello and the Piano for another mesmerizing video that captures not just your ears but your eyes.
Lewis Capaldi – Before You Go (Piano/Cello Cover) The Piano Guys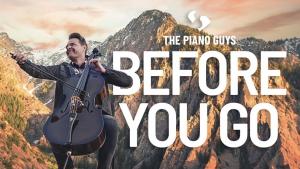 We've heard the The Beauty of Stringed Instruments and Ivory Keys and now we hear the Beauty human female voices.
MALINDA and Lauren Paley- Runaway (AURORA cover)
I had a dream I was seven
Climbing my way in a tree
I saw a piece of heaven
Waiting impatient for me, down
And I was runnin' far away
Would I run off the world someday?
Nobody knows
Nobody knows, and
I was dancing in the rain
I felt alive and I can't complain
But now take me home
Take me home where I belong
I can't take it anymore
2 Human voices are great!
But several voices singing together is even greater.
Especially when their children.
A Million Dreams (from The Greatest Showman) | One Voice Children's Choir Cover
Every night I lie in bed
The brightest colours fill my head
A million dreams are keeping me awake
I think of what the world could be
A vision of the one I see
A million dreams is all it's gonna take
Oh a million dreams for the world we're gonna make
There is nothing like the power of song to teach the importance of history.
So sometimes I get to do cool things that I feel compelled to promote on these social media thingies, just because I'm actually happy with the results. There are 2 music videos I recently directed for ye ol' Street, and here's the first one, just in time for that holiday most white people had never heard of until last year!-
Ellie Guapo
There is nothing like song to sing the importance of Dads.
Both Seriously.
Steven Curtis Chapman – That's My Dad (Lyric Video)
That's my dad
Kneeling underneath the old oak tree
Sayin' God you know I'm a mess
And that girl would be the best gift you could ever give me
Now he fixes cars, sings and picks a guitar
Does whatever it takes to get the ends to meet
Soft heart and calloused hands
That's my dad
And Not.
I'm My Dad – Michael Jackson ParodyThe Holderness Family
And now we move into various varieties of Rock to be found in world today.
We have R & B style vibes from the lead musician of Stephen Colbert's 'A Late Show'.
When I move my body just like this
I don't know why but I feel like freedom (freedom)
I hear a song that takes me back
And I let go with so much freedom (freedom)
Free to live (how I wanna live)
I'm gon' get (what I'm gonna get)
'Cause it's my freedom (freedom)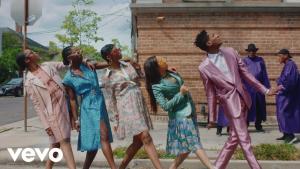 We get mainstream Reggae Pop from that great band that started back in 1978
I'm a rebel, rebel in the morning time
Soul rebel
I'm a capturer
Soul adventurer
I'm a rebel, soul rebel
I'm a capturer, soul adventure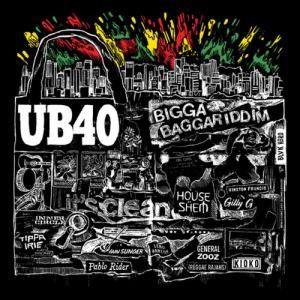 Here is the rock band that Elvitizes all the music that they sing. Which on their latest album is all 80's hits.
Er war ein Punker und er lebte in der großen Stadt
Es war in Wien, war Vienna, wo er alles tat
Er hatte Schulden, denn er trank, doch ihn liebten alle Frauen
Und jede rief: "Come and rock me Amadeus"
Er war Superstar, er war populär
Er war so exaltiert, because er hatte Flair
Er war ein Virtuose, war ein Rockidol
Und alles rief: "Come and rock me Amadeus!"
Hard Rock
From a friend I had in High School and who attended the non-denominational youth group Young Life with me.
Love is a time machine,
Up on the silver screen,
It's all in my mind,
Love is a litany,
A magical mystery,
And all in good time,
And all in good time,
And all in good time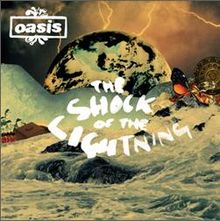 The Golden harmony of 5 talented acapella voices singing today's pop hits.
I think I need, think I need a little space
Between your name and my lips I need a space
I send your calls and your kisses outer space
I know I wanted a taste but my senses came back
Now I know I'ma need a little space
You put too much and too little on my plate
Don't wanna be somebody you're gonna hate
I need your key to my place, we were movin' too fast
Now I know I'ma need a little space
The Next two bands continue to demonstrate that in the world of CCM music, these bands continue to rock.
Some days I break
I lose my way
More doubt than faith
But every time
I'm in that fight
Your love keeps pulling me back
Pulling me back
It's magnetic (it's magnetic)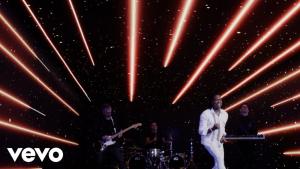 You come 'round like a pirate ship
You're just business
You got a fish for a lower lip
You're just business
I need you to be wrong
I need you to be wrong
I need you
One of my favorite alternative off the main stream music bands is still making music.
They Might Be Giants – I Broke My Own Rule (audio only)
Everything's wrecked, everything is wrecked
Smashed up, destroyed, smashed up and destroyed
I broke my rule, I broke my own rule
Now there's no rules, no rules, there's no rules
Anymore
This is as bad, as bad as it gets
I lost the high ground, lost the high ground
I broke my rule, I broke my own rule
I've got no one, no one else, no one else to blame
They Might Be Giants – I Lost Thursday (official audio)
I lost Thursday
I had it somewhere
Don't say it's where I left it
I lost Thursday like it was nothing
That fact is uncontested
I am sleepy
I'm not strong but it was like any day
Where I left it
Take it back
Now I suspect foul play
And here are some new music from bands and artists that I happen to like.
My Own Monster by X Ambassadors
Think I created a monster
And now I'll never be alone again
I think I made myself a new best friend
Yeah, it's making me stronger
I created a monster
And now I'll never be the same again
And no, I'll never feel pain again
And I'll do what, I'll do what I wanna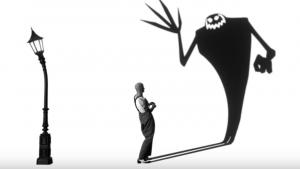 Bastille – Distorted Light Beam (Official Video)
Feeling like, if this is life
I'm choosing fiction
Oh-oh, oh-oh
Call it faith, call it fameThe fantasy's the same, uh
When I'm dreaming tonight, I can do anything
When I'm dreaming tonight, I can go anywhere
When I'm dreaming tonight, I can be anyone
So don't wake me up, don't wake me up
When I'm dreaming tonight, I can do anything
When I'm dreaming tonight, I can go anywhere
When I'm dreaming tonight, I can be anyonе
So don't wake me up, don't wake mе up

Imagine Dragons – Wrecked (Lyric Video)
Sometimes I wish that i could wish it all away-ay-ay
One more rainy day without you
Sometimes I wish that I could see you one more day
One more rainy day
Oh, I'm a wreck without you here
Yeah, I'm a wreck since you've been gone
I've tried to put this all behind me
I think I was wrecked all along
Yeah, I'm a wreck (wreck, wreck, wreck, wreck)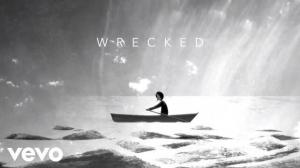 Andy Grammer – Lease On Life (Official Lyric Video)
Took my soul down to the water
Mama I came back a different man
Long as we got one another singin' (oh, oh, oh-oh)
Everything's gonna be alright
Everything's gonna be alright
Got a brand new, got a brand new
Got a brand new lease on life
Everything's gonna be alright
When I look into your eyes
Got a brand new, got a brand new
Got a brand new lease on life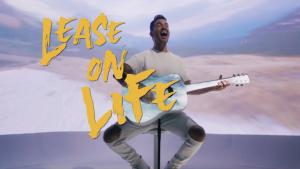 Here is a song from earlier in the year I wanted to make sure that I shared.
My eyes my eyes have been staring at the ceiling
For a while for a while now my heart's got this feeling
My eyes my eyes my eyes there must be more for seeing
And I know and I know that everybody's dreaming
They grow they grow like titans or it seems and
I know I know I must be planted for a reason
And if you could be my open skies
Then I could be your wildflower
I could be your wildflower

I want to end this section with something a little more up scale and
Classical
The piece, "Nothing in Vain," is a setting of a meditation written by the English saint on March 7, 1848, that includes the famous line "God has created me to do Him some definite service." MacMillan, one of the world's leading composers, told CNA that he was struck by how much drama Newman packed into the brief reflection. "It's a beautiful text. It kind of gets to the relationship between God and the individual. There's an existential dimension to this text which is very dramatic," he said. "And I think it attracts people, whether they're believers or not, simply by the drama of its claim — the almost outlandish claim — that we're all here for a reason."
He continued: "It's such a contradiction of modern skepticism and nihilism, put in such a dramatic, beautiful way: that we're all created for some reason, or a definite service, something we've got to contribute to society, to the world. And that that individual commission for each is unique, and it's not given to any other person."
I've ended other music articles I have done with the theme music from the latest Marvel TV show.
And I see no reason to break from recent tradition.
Loki Theme | EPIC VERSION (End Credits Music Soundtrack Episode 2)