Mary.
Maria.
Mariana,
Mariah,
Mara
Marie.
Maureen.
Maryam,
Mia.
Miriam,
Meriem
Mora….
Our Lady of Guadalupe,
Our Lady of the Miraculous Medal
Our Lady of Graces
Our Lady of La Salette
Our Lady of Lourdes.
Our Lady of Knock.
Our Lady of Fatima.
Our Lady of Akita.
Our Lady of the Good Event.
Our Lady of Good Help.
Our Lady of Perpetual Help.
Our Lady Undoer of Knots…
Queen of Angels
Queen of Apostles
Queen of Confessors
Queen of Families
Queen of Heaven
Queen of Martyrs
Queen of Patriarchs
Queen of Prophets
Queen of All Saints
Queen of Virgins
Queen of the Americas
Queen of the World (in Latin Regina mundi)
HAPPY FEAST DAY OF OUR LADY OF MOUNT CARMEL
who gives us this curious little tag for us to wear. People have often asked me about this tag.
It's the Scapular.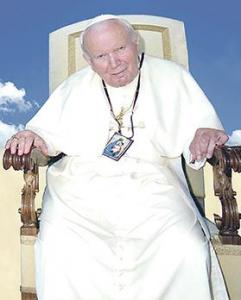 "I too have worn the Scapular of Carmel over my heart for a long
time !…The most genuine form of devotion to the Blessed Virgin,
expressed by the humble sign of the Scapular, is consecration to
her Immaculate Heart."- Pope John Paul II

Imagine if someone decided that they wanted to honor you by wearing a photo of you on a necklace day and night, year after year. Suppose they regularly kissed the image with love before going to bed. You would be quite touched by these actions and would want to support such a person in any way you could. Mary's immaculate heart, full of goodness and love, is moved by her children wearing the scapular in her honor. While we are weak and have limitations which may prevent us from lending as much aid as we would sometimes like to those who are dear to us, Mary is, as her litany teaches us, most powerful. As the Queen of Heaven and Earth, Mary can use her power to ensure that the faithful devotees of her scapular die in the state of grace.-The Brown Scapular and the Sabbatine Privilege – OnePeterFive

The quiet, unfailing love of our Blessed Mother is always with us, and we are silently reminded of this day after day. When memory fails, the slight tug of the scapular's cords or the occasional itch of the wool against the skin is a quiet yet distinct reminder.

Quiet as this sacramental may be, there are always the moments when someone will mention a curious tag sticking out the back of our shirts. Or someone more forward may actually come right out and ask about that 'thing' we are always wearing. In this moment, we can break the silence and give witness to the saving love of our Lord Jesus Christ and his mother's quiet love and devotion for all of her children.

"O Beautiful Flower of Carmel, most fruitful vine, splendor of heaven, holy and singular, who brought forth the Son of God, still ever remaining a pure virgin, assist us in our necessity. O Star of the Sea, help and protect us. Show us that you are our Mother. Amen."

5 Things to Know About Our Lady of Mt. Carmel and the Brown Scapular – Word on Fire

Read More

https://www.patheos.com/blogs/catholicbard/2020/07/giving-her-children-brown-scapulars/