Last Week In Life: August 9, 2021- August 15, 2021
For my news I quote and post from news services I find on the net. Sites like AP News and Catholic News Service. Wikipedia I usually quote directly. So i cite my sources to the best of my ability and am not trying to plagiarize. Which reminds me of this story about Snoops.
Prominent fact-checker Snopes apologizes for plagiarism (apnews.com)
The co-founder and CEO of the fact-checking site Snopes.com has acknowledged plagiarizing from dozens of articles done by mainstream news outlets over several years, calling the appropriations "serious lapses in judgment."

From 2015 to 2019 — and possibly even earlier — David Mikkelson included material lifted from the Los Angeles Times, The Guardian and others to scoop up web traffic, according to BuzzFeed News, which broke the story Friday.
And now we move on to…
Last Week's SPECTACULAR STORY OF WEEK
Hitchcock's Stranger Actor Died
This past week on Friday the 13th, we celebrated the 122th birthday of one of the most successful and suspenseful directors of all time.
The only way to get rid of my fears is to make films about them.-Sir Alfred Hitchcock.
One of the actresses that appeared in some of his films died this week at the age of 93. She appeared in the film Stage Fright (1950) which was about a struggling actress who tries to help a friend prove his innocence after he's accused of murdering the husband of a high society entertainer. This particular actress played a jolly acting student named Chubby Bannister, one of Jane Wyman's (star of the film) school chums.
In Strangers on a Train (1951), she played Barbara Morton, sister of Anne Morton (Ruth Roman), the lover of Guy Haines (Farley Granger). The premise of the film is that a psychopath forces a tennis star to comply with his theory that two strangers can get away with murder.
Bruno: Want me to tell you one of my ideas for murdering my father?

Guy: [indicating the detective novels] You've been reading too many of these.

Bruno: You want to hear about the busted light socket in the bathroom, or the carbon monoxide in the garage?

Guy: No. I may be old fashioned, but I thought murder was against the law.

Bruno: But not against the law of nature. My theory is that everybody is a potential murderer. Didn't you ever want to kill somebody? Say one of those useless fellows Miriam was running around with?

Guy: You can't go around killing people just because you think they're useless.

Bruno: Oh, what's a life or two? Some people are better off dead,
And this woman also played the role of Caroline in Psycho (1960).
In this role, she offers to share her tranquilizers with Marion Crane (Janet Leigh), having received them from her mother prior to her wedding night. Psycho is now considered one of Hitchcock's best films,and is arguably his most famous work. It has been praised as a major work of cinematic art by international film critics and scholars due to its slick direction, tense atmosphere, impressive camerawork, a memorable score and iconic performances. Often ranked among the greatest films of all time, it set a new level of acceptability for violence, deviant behavior and sexuality in American films, and is widely considered to be the earliest example of the slasher film genre. -Wikipedia.
She also worked for Jean Negulesco on The Mudlark (1950), which starred Irene Dunne and Alec Guinness, playing a palace maid, and she had a bit-part in DeMille's The Ten Commandments (1956).
What a carrier if only in small bits and pieces.
She acted in Hitchcock's' films maybe because she had a close and personal relationship with the famous director.
A relationship that no other person in Hollywood or on earth could claim they had with him.
She was his one and only child.
Patricia Alma O'Connell Hitchcock; (July 7,1928 – August 9, 2021)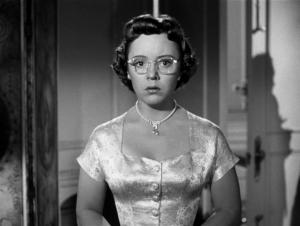 Want to get some cool Hitchcock Items? Check this out.
The Best Alfred Hitchcock Movie Box Sets and Merchandise to Buy Right Now (msn.com)
including this…
If you've been spending more time at home lately, here's an activity that will keep you occupied for a few hours (it also doubles as a good game night activity). The 1,000-piece jigsaw puzzle is its own mystery, complete with clues hidden within the puzzle pieces. To start, users read a booklet about an obsessed Hitchcock fan before assembling the puzzle and unlocking clues to solve the mystery.
FEAST DAYS ,HOLIDAYS AND LAST WEEK IN HISTORY
Mon August 9, 2021
Saint Teresa Benedicta of the Cross (Edith Stein), virgin and martyr – Optional Memorial
Tuesday August 10, 2021
Saint Lawrence, deacon and martyr – Feast
Wednesday August 11, 2021
Saint Clare, virgin – Memorial
Thursday August 12, 2021
12 August: Blessed Isidore Bakanja, martyr – Optional Memorial
Saint Jane Frances de Chantal, religious – Optional Memorial
Friday August 13, 2021
Saints Pontian, pope, and Hippolytus, priest, martyrs – Optional Memorial
Friday the 13th
Saturday August 14, 2021
Saint Maximilian Mary Kolbe, priest and martyr – Memorial
Sunday August 15, 2021
Assumption of the Blessed Virgin Mary– Solemnity
To Read What Happen on This Day Read
Last Week's News of the World
The Taliban sweeps across Afghanistan.
Taliban enter Kabul, await 'peaceful transfer' of power (apnews.com)
Taliban fighters entered Kabul on Sunday and sought the unconditional surrender of the central government, officials said, as Afghans and foreigners alike raced for the exit, signaling the end of a 20-year Western experiment aimed at remaking Afghanistan.
Longest war: Were America's decades in Afghanistan worth it? (apnews.com)
Afghan women fear return to 'dark days' amid Taliban sweep (apnews.com)
Afghanistan Live Updates: Security At The Airport Is Deteriorating After Taliban Forces Enter Kabul | NPR
Wild Fires ,Earthquakes & More Sweep Across Populated Areas
Thunderstorms, heat fuel wildfires burning across West (apnews.com)
The danger of new fires erupting across the West because of unstable weather conditions added to the burden already faced by overstretched crews battling blazes across the region.
At least 304 dead, 1,800 hurt as powerful quake slams Haiti (apnews.com)
A powerful magnitude 7.2 earthquake struck southwestern Haiti on Saturday, killing at least 304 people and injuring at least 1,800 others as buildings tumbled into rubble. Prime Minister Ariel Henry said he was rushing aid to areas where towns were destroyed and hospitals overwhelmed with incoming patients.
Haitians scramble to rescue survivors from ruins of major quake (msn.com)
Fred may regain tropical storm strength as it nears Florida (apnews.com)
Survivors of Guatemalan mudslide face death or emigration (apnews.com)
Covid-19 Continues To Sweep Across The World
Virus claims more young victims as deaths climb yet again (apnews.com)
The COVID-19 death toll has started soaring again as the delta variant tears through the nation's unvaccinated population and fills up hospitals with patients, many of whom are younger than during earlier phases of the pandemic.

The U.S. is now averaging about 650 deaths a day, increasing more than 80 percent from two weeks ago and going past the 600 mark on Saturday for the first time in three months.
Florida records a thousand covid deaths in a week and a 151,000 (msn.com)
Misinformation at public forums vexes local boards, big tech (apnews.com)
Stevie Nicks cancels all 2021 performances over coronavirus (apnews.com)
Meanwhile In Other Normal News
US Catholic bishops 'grateful' for Senate passage of infrastructure bill, urge against funding of abortions (catholicnewsagency.com)
Federal judge rules against several Indiana abortion laws (apnews.com)
California Cancels the Saint Who Helped Found It| National Catholic Register (ncregister.com)
Britney Spears' dad will exit conservatorship, but not yet (apnews.com)
Cuomo resigns: What we know, what we don't and what's next (apnews.com)
Meanwhile in Other Interesting News
Wendy's opens delivery-only kitchens to meet growing demand (apnews.com)
Legendary Loch Ness Monster spotted for the second time in eleven days (msn.com)
Mexico City marks fall of Aztec capital 500 years ago (apnews.com)
'Jeopardy!' champ Matt Amodio's analytic style is a winner (apnews.com)
Tony Bennett cancels fall and winter touring dates in 2021 (apnews.com)
Field of Dreams: Inspired by 1989 film, MLB makes Iowa debut (apnews.com)
Space station supplies launched with a pizza delivery for 7 (apnews.com)
'River Dave' doesn't think he can go back to being a hermit (apnews.com)
Higher but still slim odds of asteroid Bennu slamming Earth (apnews.com)
POPE FRANCIS'S FAMOUS LAST WEEK'S WORDS

Pope Francis Meets the Actor Who Plays Jesus in 'The Chosen'| National Catholic Register (ncregister.com)

Heaven can wait, maybe, but not a phone call for the pope (apnews.com)

In a decidedly unusual break from protocol, Pope Francis took a cellphone from an aide while standing at center stage in a Vatican auditorium for his weekly Wednesday audience with the public. Francis, who had blessed the attendees near the event's end, chatted animatedly for a couple of minutes with whomever was on the other end.
A Chance To Do A Work Of Mercy
I understand August is a slow month. But the need for vax payments doesn't stop. Ntege Nasser's orphans still need $1075 .
Please help! https://www.paypal.com/paypalme/mercyforlife
BLOG/ARTICLES POSTS OF THE WEEK
God of our Fathers, who brought the Martyr Saint Teresa Benedicta of the Cross to know your crucified Son and to imitate him even until death,
grant, through her intercession,
that the whole human race may acknowledge Christ as its Savior
and through him come to behold you for eternity.
Who lives and reigns with you in the unity of the Holy Spirit, God, for ever and ever.
Prayer for the conversion of the world (aleteia.org)
The Church's Liturgical Year is a harmonious interplay of feasts and fasts interwoven in both the temporal and sanctoral cycles that define the rhythm and rhyme of Catholic life. In days gone by, cycles of feasts punctuated all aspects of Catholic life. Far from merely observing the minimum of assisting at Holy Mass on Sundays and Holy Days of Obligation, our forefathers sought to live out the faith in all aspects of life. Early Christians would gather throughout the day to join in the praying of the Divine Office. The faithful would memorize the Psalms so that even when they were working in the fields they could lift up their hearts and minds to God when they heard the Church bells ring.
Closer to our era, weekly devotions ranging from Tuesdays in honor of St. Anthony, First Fridays and First Saturdays, Novenas, Eucharistic Processions, Sunday afternoon Benediction, and dozens of other devotions were not merely extras—they were gladly part of a Catholic's life. These customs and traditions—including traditional fasting days which occurred throughout the year—were hallmarks of Catholic life and remained as such until only a few generations ago.
As a father of eight myself, I've come to learn over the years, and even with my children's varied personalities, that my wrath accomplished little other than to cause my children to live in reflexive fear. Persistence and gentleness, on the other hand, taking time to remind and explain, acknowledge the thoughts and feelings that lead to mistakes, and guide my children back onto the right path, has been much more effective. Not perfect — I've got a long way to go as a father, and my kids aren't little saints — but better than it was when I was a raging beast and everyone walked through the house on eggshells, hoping they wouldn't be the one to provoke an explosion.
It's been one of the most important lessons of my life.
And if my earthly fatherhood is in any way an image of God's fatherhood, then I can only imagine that he, too, sees his children in this way. Far wiser than I, he is not eager to punish and will, even in his frustration, look for every opportunity for his children's redemption and ultimate good.
Steve Skojec, A Tender-Hearted God – by Steve Skojec – The Skojec File
Pondering Podcasts OF THE WEEK

45—John Cassian, Monk on the Move, Solitary in the CityWay of the Fathers with Mike Aquilina

A podcast about the Fathers of the Church—the foundational figures in Christian history. Hosted by popular Patristics author Mike Aquilina.

The great ascetic movement was in its first years of explosive growth when John Cassian journeyed from West to East. He visited the communities of monks and hermits in Palestine and Egypt. Though he sought a quiet life, he got caught up in international intrigue and adventure. In his later years he drew together the memories of his years in the desert, and composed two works on the cultivation of virtue and the practices of prayer.

Book Em, Dano on your reading list
Books Promiscuously Read: Reading as a Way of Life by Heather Cass White
The Thirteenth Hour (2021) (The first book in the Trouble with Timekeepers series) A novel by Cheree Alsop
Dead Wednesday by Jerry Spinelli
Saint Dominic's Way of Life: A Path to Knowing and Loving God by Patrick Mary Briscoe OP(Author), Jacob Bertrand Janczyk OP(Author)
New
Tune

s

In
The Jukebox Baby
for KING & COUNTRY | RELATE (Official Music Video)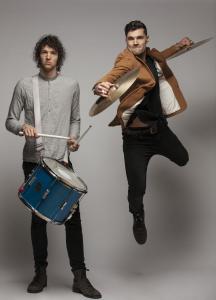 Enrico Caruso was the first major recording star. He started making records in Milan in 1902 and continued until September, 1920. In 1907, with the aria Vesti la giubba from the opera Pagliacci by Ruggero Leoncavallo, he sold one million copies. Core 'ngrato, the song inspired by his intense but tormented relationship with the Florentine soprano Ada Giachetti (1874-1946), was recorded by the singer in 1911 and received immediate success and acclaim.-The First Major Recording Star was a Catholic – OnePeterFive
Informative, Funny, Unique and Vibrant Videos
This Week on

MYS167: A terrifying series of killings in NYC in 1976 included letters to police from the killer calling himself "Son of Sam". Jimmy Akin and Dom Bettinelli discuss what happened, how David Berkowitz was arrested and confessed, and then ask did he really act alone?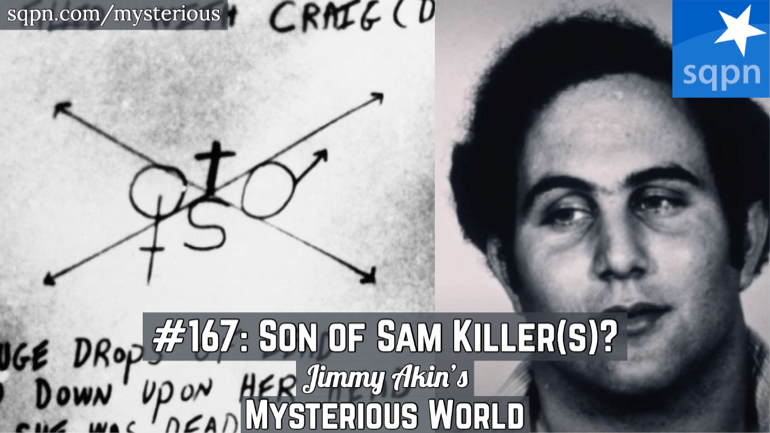 WATCH IT!

Tuesday, Aug. 10

Stargirl: Season 2 (2021) 8 p.m., The CW

Wednesday, Aug. 11

Misha and the Wolves (2021) Netflix

A woman's dramatic memoir of surviving the Holocaust takes the world by storm, until a falling-out causes her publisher to investigate the veracity of her claims.-Rotten Tomatoes

What If…?: Season 1 (2021) Disney+

"What If…?" flips the script on the MCU, reimagining famous events from the films in unexpected ways. Coming to Disney+ August 11, 2021, Marvel Studios' first animated series focuses on different heroes from the MCU, featuring a voice cast that includes a host of stars who reprise their roles. The series is directed by Bryan Andrews; Ashley Bradley is head writer.

Thursday, Aug. 12

Titans: Season 3 (2020) HBO Max

Star Trek: Lower Decks: Season 2 (2021) Paramount+

Friday, Aug. 13

CODA (2021) Apple TV+ [movie]

Ruby, 17, is the only hearing member in her deaf family. When the family's fishing business is threatened, Ruby finds herself torn between her love of music and the obligations she feels to her family.

Beckett (2021) Netflix

Free Guy 20th Century Studios Nationwide

A bank teller called Guy realises he is a background character in an open world video game called Free City that will soon go offline.

Aretha Franklin sings in her father's church choir as a child and grows up to become an international musical superstar and legend.

Literally Their Last Week in Life
Grammy-winning folk singer-songwriter Nanci Griffith dies (apnews.com)
Nanci Caroline Griffith (July 6, 1953 – August 13, 2021) was an American singer, guitarist, and songwriter, raised in Austin, Texas, who lived in Nashville, Tennessee. Griffith appeared many times on the PBS music program Austin City Limits starting in 1985 (season 10). In 1990, Griffith appeared on the Channel 4 programme Town & Country with John Prine, where she performed at The Bluebird Cafe in Nashville, along with Buddy Mondlock, Robert Earl Keen, and Barry "Byrd" Burton.
Piffy Quality Quotes

of the Week