Last Week In Life: July 26, 2021- August 1, 2021
Last Week's SPECTACULAR STORY OF WEEK
Last Friday, the 32nd Olympic Games opened in Tokyo. In this time of pandemic, may these Games be a sign of hope, a sign of universal brotherhood under the banner of healthy competition. God bless the organisers, the athletes and all those who collaborate in this great festival of sport!- Pope Francis Angelus, 25 July 2021 | Francis (vatican.va)
The 1904 Summer Olympics in St. Louis, Missouri were the first ever Olympic Games held outside of Europe. The United States of America made its Olympic debut in 1896, when Athens hosted the very first edition of the modern games. As we are in the midst of the 2021 Olympic Games in Tokyo, Japan, lets travel down the 20th and 21st century and take a look at some of the shining memorable moments in Modern Olympic History. I will be quoting from a few different sources where I found some of these incredible facts and stories, basically because I like the summary of the event found and because I feel tired from this constant cough that is draining me of energy among other things going on. So here are some
Interesting Moments in Olympic History
1904 Games
I'm surprised that a movie or a book has not been written about one of the most bizarre races ever run in the history of the Olympics. The 1904 Olympic Marathon May Have Been the Strangest Ever. "Many of the competitors had never run a marathon before, including a man who showed up in full-length dress pants, and the route wasn't paved, which meant athletes had to contend with "clusters of dust" that made it difficult to breathe. Only 14 out of 32 men crossed the finish line. And Fred Lorz, the guy who seemingly "won," got a ride in a car for 11 miles of the race after getting a cramp." 28 Olympics Facts That Sound Unbelievable (buzzfeed.com)
The Smithsonian Magazine says "America's first Olympics may have been its worst, or at least its most bizarre. Held in 1904 in St. Louis, the games were tied to that year's World's Fair, which celebrated the centennial of the Louisiana Purchase while advancing, as did all such turn-of-the-century expositions, the notion of American imperialism. The Olympics' signal event, the marathon, was conceived to honor the classical heritage of Greece and underscore the connection between the ancient and modern. But from the start the 1904 marathon was less showstopper than sideshow, a freakish spectacle that seemed more in keeping with the carnival atmosphere of the fair than the reverential mood of the games. The outcome was so scandalous that the event was nearly abolished for good."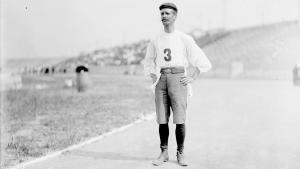 US gymnast George Eyser won six medals in the 1904 Games "with the use of only one flesh-and-blood leg." He lost the limb in childhood after being hit by a train, and used a wooden prosthetic. (Apparently, the catastrophic injuries soldiers faced during the Civil War resulted in some unexpectedly advanced prosthetics.) He won his medals over the course of just a single day, earning gold for the parallel bars, 25-foot rope climbing, and the long-horse vault; silver for pommel horse; and bronze for the horizontal bar.
28 Olympics Facts That Sound Unbelievable (buzzfeed.com) Read More @ George Eyser: Medals, mystery and the Games' first amputee
Tug of war was contested as a team event in the Summer Olympics at every Olympiad from 1900 to 1920. Originally the competition was entered by groups called clubs. A country could enter more than one club in the competition, making it possible for one country to earn multiple medals. This happened in 1904, when the United States won all three medals, and in 1908 when the podium was occupied by three British teams. Sweden was also among the top countries with two medals, one as a member of the mixed team.
During its time as an Olympic sport, it was considered to be part of the Olympic athletics programme, although the sports of tug of war and athletics are now considered distinct.
Tug of war at the Summer Olympics – Wikipedia
Well, it was in the 1904 Summer Olympics, and it was called plunging. Considered a diving event, the plunge for distance included diving into the pool and then staying completely still for 60 seconds face down in the water. It was only featured in one Olympic Games and five plungers completed, all from the United States. It's a silly sport, mostly, because it has no basis in athleticism because muscle doesn't float, it sinks. –18 of the weirdest moments in Olympics history – The Tempest
Retired Game: Pistol Duelling & Art Competition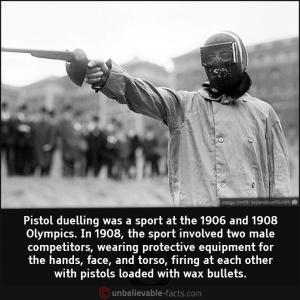 Read More @ When Pistol Dueling Was an Olympic Event | Mental Floss
From 1912 to 1954, the Olympics awarded medals for art. Alongside events like gymnastics and swimming, an Olympian could compete in "painting, sculpture, architecture, literature, and music," so long as whatever they were submitting was "inspired by the concept of sport." These competitions were eventually scrapped because they blurred the line between amateurism and professionalism, since artists "inherently rely on selling their work for their livelihood" and the then-president of the International Olympic Committee was a staunch supporter of amateurs.-28 Olympics Facts That Sound Unbelievable (buzzfeed.com)
Chariots of Fire
Eric Henry Liddell (January 16, 1902 – February 21, 1945) was a Scottish athlete who played athletics and rugby union who later served as a Christian missionary. He was born in Qing China to Scottish missionary parents. He attended boarding school near London, spending time when possible with his family in Edinburgh, and afterwards attended the University of Edinburgh.
At the 1924 Summer Olympics in Paris, Liddell refused to run in the heats for his favoured 100 metres because they were held on a Sunday. Instead he competed in the 400 metres held on a weekday, a race that he won. He returned to China in 1925 to serve as a missionary teacher. Aside from two furloughs in Scotland, he remained in China until his death in a Japanese civilian internment camp in 1945.
Liddell's Olympic training and racing, and the religious convictions that influenced him, are depicted in the Oscar-winning 1981 film Chariots of Fire, in which he is portrayed by fellow Scot Ian Charleson.Eric Liddell – Wikipedia
Turning Point for Women
At the turn of the 19th century, women were not allowed to participate in the 100-meter race. That all changed when the rules were amended at the 1928 Summer Olympics in Amsterdam, allowing American athlete Betty Robinson (center) to be the first woman in history to take gold in the event. Canadians Bobbie Rosenfeld and Ethel Smith took silver and bronze, respectively.18 Of The Most Powerful Moments In Olympic History (buzzfeednews.com)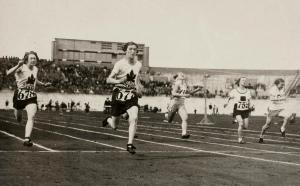 1936 Olympics
Charlie Chan at the Olympics (1937) is possibly the most topical Charlie Chan film, as it features actual footage from the 1936 Berlin Olympics. There is also a scene where Charlie crosses the Atlantic in the Hindenburg. This is the 14th film starring Warner Oland as Chan and produced by Fox.
At the 1936 Olympics, two countries made an uncomfortable discovery: They had the exact same national flag. The flags of Haiti and Liechtenstein shared the same horizontal blue-red stripes, so the next year, Liechtenstein added a crown to their blue stripe, to represent "the unity of the people and their prince" (and also, you know, the fact that they're not the same country as Haiti). Haiti's flag also evolved over the years and now involves a coat of arms, though the two nations kept the blue-red color scheme.
28 Olympics Facts That Sound Unbelievable (buzzfeed.com)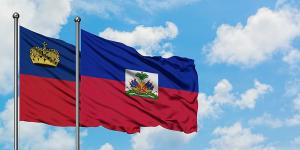 Shuhei Nishida and Sueo Oe were Japanese pole vaulters who competed at the 1936 Olympics, and they also just so happened to be friends. When they were told they had to compete against each other to determine which one would take home silver and which one bronze, they refused since they "wanted to share the honors." They weren't allowed to and the Japanese team was told to choose which man got which medal. They awarded the silver to Nishida based on his earlier performance in the contest but it didn't end up mattering much. When the pair returned to Japan, they had their medals cut in half and then "fused into two hybrid medals," which became known as "the Medals of Friendship."
28 Olympics Facts That Sound Unbelievable (buzzfeed.com)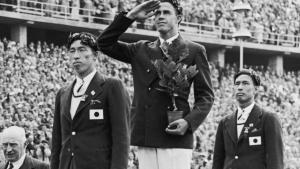 See More @ Oe and Nishida – the story behind the "Medals of Friendship" (olympics.com)
In 1936, the Nazi Party was pushing a political agenda based on eugenics, racism, and hate. For the Nazis, the 1936 Summer Olympics in Berlin was the perfect place to prove that the Aryan race was far superior than any other competitors in the world.
That was until America's Jesse Owens proved them wrong by winning four track and field gold medals (100m, 200m, 4x100m relay, and long jump) that year, a record that stood unbroken for 48 years. Things didn't turn out so well for Hitler in the end.18 Of The Most Powerful Moments In Olympic History (buzzfeednews.com)
Louis Silvie Zamperini (January 26, 1917 – July 2, 2014) was an American World War II veteran and an Olympic distance runner. He took up running in high school and qualified for the United States in the 5,000 m race for the 1936 Berlin Olympics, finishing 8th while setting a new lap record in the process. His final lap of 56 seconds was fast enough to catch the attention of Adolf Hitler, who insisted on a personal meeting.[9] As Zamperini told the story, Hitler shook his hand, and said, "Ah, you're the boy with the fast finish.
In 1941, he was commissioned into the United States Army Air Forces as a lieutenant. He served as a bombardier in B-24 Liberators in the Pacific. On a search and rescue mission, Zamperini's plane experienced mechanical difficulties and crashed into the ocean. After drifting at sea on a lifeboat for 47 days, with two other crewmates, he landed on the Japanese occupied Marshall Islands and was captured.
He was taken to two different prisoner-of-war camps in Japan where he was tortured and beaten by Japanese military personnel—specifically by Mutsuhiro Watanabe—due to Zamperini's status as a famous Olympic runner. He was later taken to a new prison camp at a coal factory, and after much struggle, he was finally released. Following the war he initially struggled to overcome his ordeal, and struggled with post traumatic stress.
He later became a Christian evangelist with a strong belief in forgiveness. From 1952 onwards, he devoted himself to at-risk youth. Zamperini is the subject of three biographical films: Unbroken (2014), its sequel Unbroken: Path to Redemption (2018), and Captured by Grace (2015).
Bob Mathias the Youngest Decathlon Winner
Bob Mathias (born 1930) was the youngest person ever to win the gold medal in the Olympic decathlon, a feat he accomplished in 1948 at the age of 17. He was also the first person ever to win two Olympic decathlons. Bob Mathias | Encyclopedia.com He won the decathlon by the astounding margin of 912 points, which established a new world record, and he became the first person to successfully defend an Olympic decathlon title. He returned to the United States as a national hero. His 7,887 point total at the Helsinki Olympics remained the school record at Stanford for 63 years until it was broken in 2015 by a freshman, Harrison Williams. In 1952, he was the first person to compete in an Olympics and a Rose Bowl the same year. The Bob Mathias Story is a 1954 drama film directed by Francis D. Lyon and starring Bob Mathias and Ward Bond. –Bob Mathias – Wikipedia
Running Without Shoes
If you were an Olympic athlete preparing to run a marathon, you probably wouldn't think much about the opponent without shoes on. This was the mistake of every one of Abebe Bikila's competitors during the 1960 Rome Games. According to accounts, Bikila couldn't find a pair of shoes that he preferred before the games and decided to run barefoot through the streets of Rome.
Impressively, the Ethiopian athlete not only finished the race, but finished it first, setting a world record and becoming the first black African to win in that sport.
–18 of the weirdest moments in Olympics history – The Tempest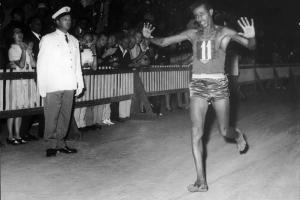 Thanks Grateful Dead
The Lithuanian basketball team couldn't afford to participate in the 1992 Summer Olympics in Barcelona following the collapse of the Soviet Union, but they got some monetary assistance from an unexpected source: the Grateful Dead. The band donated some cash but more importantly, gave the team permission to sell Olympics / Grateful Dead merchandise, allowing them to fund their trip and win bronze. Naturally, the team competed in uniforms tie-dyed with Lithuania's national colors of yellow, green, and red.
28 Olympics Facts That Sound Unbelievable (buzzfeed.com)
Is this True? Well mostly according to Snopes.
The Grateful Dead provided some financial support to fund the Lithuania basketball team's trip to the 1992 Olympics. More importantly, they provided the team with a license to sell special Grateful Dead-Olympics merchandise. However, the band was not the sole source of funding for the team. Did the Grateful Dead Fund Lithuania's Olympic Basketball Team? | Snopes.com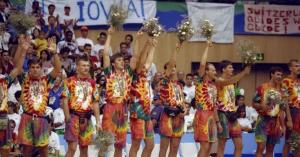 Not The Queen
Queen Elizabeth is a relatively unsuspecting figure. We know her mostly as a figurehead and sole matriarch of the English royal family. But during the 2012 London Olympic Games, she flew in with Daniel Craig as James Bond during the Opening Ceremony. Well, she didn't actually fly in — it was an actor dressed as the Queen that jumped out of a plane, but either way, this was still a pretty weird and pretty epic way to start the games. –18 of the weirdest moments in Olympics history – The Tempest
Modern Day Olympic Stars
Swimmer Michael Phelps was the center of attention during the 2008 Beijing Olympic Games after winning an astonishing eight gold medals — a record never before achieved in the 112-year history of the modern Olympics..18 Of The Most Powerful Moments In Olympic History (buzzfeednews.com)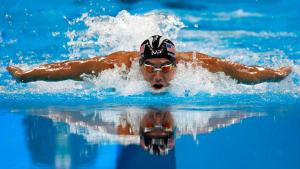 Simone Biles led her team to gold at the World Gymnastics Championship in Doha, Qatar, despite visiting the ER the night before the event. Biles said she had been experiencing stomach pain on her right side for a couple of days and went to the hospital as a precaution, thinking of appendicitis. Testing revealed a kidney stone, which Biles didn't pass prior to the competition. Instead, she went out and posted the highest individual scores for beam, vault, and the floor events, and was second on uneven bars. She also had a vault named after her.-
12 Amazing Facts About Simone Biles | Mental Floss
Badminton Olympic athlete Kevin Cordón made history this week!
After defeating the Chinese Angus Ka-Long in badminton, Cordón advanced in the Olympic competition. He is close to taking an unprecedented medal to Guatemala.
However, behind the effort on the court is a story of perseverance and resilience.
The athlete who trained in a Catholic Church parish hall to get to the Olympics
The Covid-19 pandemic turned Cordón's life upside down while he prepared for the 2020 Olympics because region's training center in Zacapa became a field hospital.
The 34-year-old Guatemalan athlete was willing to try everything to achieve his dreams.
And that's when he found an unusual place to continue his training: the parish hall of St. Francis of Assisi Church, close to where he lived.
The Olympian Who Trained in a Catholic Church Parish Hall for the 2020 Tokyo Olympics | (churchpop.com)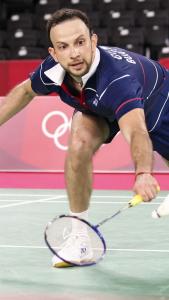 FEAST DAYS ,HOLIDAYS AND LAST WEEK IN HISTORY
Mon July 26, 2021
Mon Saints Joachim and Anne, Parents of the Blessed Virgin Mary white
Tuesday July 27, 2021
Blessed Titus Brandsma, priest and martyr – Optional Memorial
Wednesday July 28, 2021
Blessed Stanley Rother
Thursday July 29, 2021
Saints Martha, Maryand Lazarus – Memorial
Friday July 30, 2021
Saint Peter Chrysologus, Bishop and Doctor of the Church
World Day against Trafficking in Persons
Saturday July 31, 2021
Saint Ignatius of Loyola
Sunday August 1, 2021
Saint Alphonsus Maria de Liguori, bishop and doctor of the Church
Last Week's News of the World
Goodbye Arthur
'Arthur,' The Longest-Running Kids Animated Series In History, Is Ending : NPR
"Arthur is the longest-running kids animated series in history and is known for teaching kindness, empathy and inclusion through many groundbreaking moments to generations of viewers," said the show's executive producer, Carol Greenwald, in a statement. She added that the show will continue to be available on PBS KIDS for years to come.
The Reality of January 6, 2021 and Christian Persecution
Police Sgt. Aquilino Gonell's Testimony On Jan. 6 Riot : NPR
In gripping emotional testimony Tuesday, U.S. Capitol Police Sgt. Aquilino Gonell recounted the "horrific and devastating" violence of Jan. 6 during the first hearing of the select committee investigating the insurrection.

"My fellow officers and I were punched, pushed, kicked, shoved, sprayed with chemical irritants and even blinded with eye-damaging lasers by a violent mob who apparently saw us law enforcement officers, dedicated to ironically protecting them as U.S. citizens, as an impediment in their attempted insurrection," Gonell said.
Report: 17 Christians killed every day in Nigeria in first half of 2021 (catholicnewsagency.com)
An estimated 3,462 Christians have been killed in Nigeria in the first 200 days of 2021, according to a new study.

This equates to 17 Christians being murdered every day in Africa's most populous country, reported ACI Africa, CNA's African news partner.
Some Commentary on Simone Biles
The GOAT Says "Enough" – Michelle Arnold (authory.com)
Simone Biles was once asked why she didn't perform the Produnova vault, often called the Death Vault because of the high likelihood that women attempting it will land on their neck. She said, "Because I don't want to die!" She didn't need the Produnova to win, so no one blinked. But when she became disoriented during a vault in the women's team competition in Tokyo and decided to pull out rather than risk, you know, death, suddenly she's been dragged through the court of public opinion for deciding not to risk death in pursuit of a few more golds to add to the dozens she already has.

Women gymnasts have died in pursuit of personal ambition, pleasing their coaches, and glory for their country. It took the Greatest of All Time to finally stand up and say, "Enough." But, evidently, there are still people who would prefer to see a young woman maimed or dead than acknowledge that she was right to pull out when she realized the risk of serious injury was too high to go on.
The sport is dangerous. Simone does some of the most gravity-defying -BLEEP- that other humans haven't even attempted. You can be seriously injured. You can die. Soviet Olympian Elena Mukhina snapped her neck and became a quadriplegic in 1980 by being forced to compete when she shouldn't have.

Every single Olympic champion I interviewed stressed the same thing: the mental and physical aspects of competition are inseparable. These people won because they were near obsessed with being the very best, sacrificing so much to achieve the closest thing to perfection their bodies are capable of. It consumes every day of their lives. Because if it doesn't, someone else who is so consumed gets the top spot on the podium. That's what it means to be an Olympic champion.
Simone is unquestionably the best in the world, but there are signs things haven't been right lately. She won four gold in 2016 and owns a record 19 gymnastics world titles. She struggled during the qualifying (for her) and at these Games there are instances of her being "lost in the air." Simone explained that she wasn't in the proper headspace to perform.

So put your joy in the correct practice of gymnastics and sports. Bring their beneficial current among the people so that physical and mental health may flourish more and more and the bodies invigorated at the service of the spirit; above all things finally do not forget, in the midst of the thrilling and intoxicating gymnastic-sporting activity, what is most valuable in life: the soul, the conscience, and, at the supreme apex, God.-Pius XII
How Pius XII urged gymnasts to take care of their mental health (aleteia.org)
The Olympics Competes Against Covid
Coronavirus Cases At The Tokyo Olympics Continue To Increase : Live Updates: The Tokyo Olympics : NPR

Organizers at the Tokyo Summer Olympics have reported one of the highest daily increases of coronavirus cases since they started keeping records on July 1.

Since Wednesday, 24 people linked to the Games have tested positive — including three athletes. That brings the total of Olympic-related officials to catch the virus to 193 people, including 20 athletes.

The increase comes the same day government officials in Tokyo reported the highest-ever number of daily cases (3,865) in the capital since the pandemic began last year.
Disney Vs. Covid and Black Widow
Scarlett Johansson is suing the Walt Disney Co. for releasing her movie Black Widow on streaming and in theaters at the same time.

Johannsson is the film's star and also its executive producer. She says in her lawsuit — which was first reported by The Wall Street Journal — that her agreement with Disney's Marvel Entertainment guaranteed an exclusive theatrical release and based her salary in part on the film's box office performance.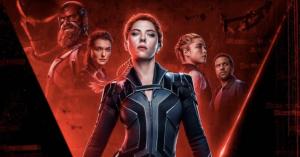 Indoor Mask Mandate Returning To Disney World and Disneyland : Coronavirus Updates : NPR
All guests two years and older at Disney theme parks in the U.S. will once again be required to don face masks along with their optional mouse ears while indoors — a precaution against the spread of the highly infectious Delta variant of the coronavirus.

The new policy, announced on Disney's website, will be effective beginning Friday at Disney World in Orlando, Fla., and Disneyland in Anaheim, Calif. It includes a requirement for masks "in Disney buses, monorail and Disney Skyliner, regardless of vaccination status. This includes upon entering and throughout all attractions," the company says.

Face coverings in outdoor common areas remain optional, Disney says.
POPE FRANCIS'S FAMOUS LAST WEEK'S WORDS
Pope Francis sent a letter to South Korea's bishops thanking them for a donation of $1 million to be used to purchase COVID-19 vaccines for the poor.
"I would like to thank you for your gesture of Christian charity, which really touched me," Pope Francis said in a July 21 letter published on the bishops' conference website on Friday.
Pope Francis thanks South Korean Catholic bishops for $1M COVID-19 vaccine donation (catholicnewsagency.com)
"We are not able to do this on our own. But the Lord wants a loving relationship with us: before the things we receive and do, there is Him to love. There is a relationship with Him that goes beyond the logic of interest and calculation." Pope Francis at the Angelus: 'The Lord wants a loving relationship with us' (catholicnewsagency.com)
BLOG/ARTICLES POSTS OF THE WEEK

Irenaeus's importance goes far beyond the Catholic/Protestant debate regarding the true Church. Referencing the classic philosophical arguments for an eternal creator who has no needs, Irenaeus invoked this as a paradoxical proof to demonstrate that God's love is gratuitous and free. Because God does not need us, this is a sign of his love for us. His most famous quote demonstrates the beauty of creation: "The glory of God is a living man," because we can comprehend the goodness of God. Going further, he writes "if the manifestation of God which is made by means of the creation, affords life to all living in the earth, much more does that revelation of the Father which comes through the Word, give life to those who see God." Declare Saint Irenaeus a Doctor of The Church | Where Peter Is
Pondering Podcasts OF THE WEEK

Book Em, Dano on your reading list
The Pull of the Stars by Emma Donoghue
The Life-Changing Science of Detecting Bullshit by John V. Petrocelli
New
Tune

s

In
The Jukebox Baby
Look who is still making music.
Video is Pretty Good. Song is so-so. But still it's good to see Paul still turning out tunes.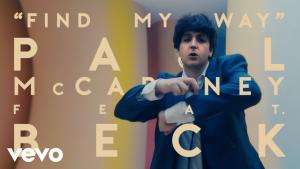 And This Guy is still singing also.
Donny Osmond – Who (Official Video)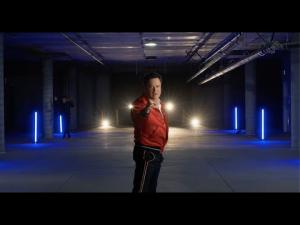 Informative, Funny, Unique and Vibrant Videos
This Week on

Transporters & Sacraments? Frozen Embryo Guardian Angels? Human-Animal Hybrids? & More Weird Questions!

MYS165: It's a fifth Friday so Cy Kellett of Catholic Answers Live is asking Jimmy Akin more weird questions from listeners, including would I need to be re-baptized after going through a transporter; what happens to guardian angels of frozen embryos; what about human-animal hybrids; and more.

WATCH IT!

Jul 30, 2021
Stillwater Drama Focus Features Nationwide
Starring Matt Damon
An American oil-rig roughneck travels to Marseille, France, to visit his estranged daughter, in prison for a murder she claims she didn't commit. Confronted with language barriers, cultural differences and a complicated legal system, he soon builds a new life for himself as he makes it his personal mission to exonerate her.

Jungle Cruise Action Walt Disney Studios Nationwide
Stars Dwayne Johnson Emily Blunt Edgar Ramírez
Dr. Lily Houghton enlists the aid of wisecracking skipper Frank Wolff to take her down the Amazon in his ramshackle boat.
Together, they search for an ancient tree that holds the power to heal — a discovery that will change the future of medicine.

The Green Knight Fantasy A24 Nationwide
King Arthur's headstrong nephew embarks on a daring quest to confront the Green Knight, a mysterious giant who appears at Camelot.
Risking his head, he sets off on an epic adventure to prove himself before his family and court.

Nine Days Drama Sony Pictures Classics Limited
A man interviews five unborn souls to determine which one can be given life on Earth.
Literally Their Last Week in Life

Joseph Michael "Dusty" Hill (May 19, 1949 – July 27 or 28, 2021) was an American musician who was the bassist of the rock band ZZ Top. He also sang lead and backing vocals, and played keyboards. He was inducted into the Rock and Roll Hall of Fame as a member of ZZ Top in 2004. Hill played with ZZ Top for over 50 years; after his death, he was replaced by the band's longtime guitar tech Elwood Francis, in line with Hill's wishes.
Piffy Quality Quotes

of the Week

This

is a poem

written by a terminally ill teenager with cancer.

Have you ever watched kids on a merry-go-round?

Or listened to the rain slapping on the ground?

Ever followed a butterfly's erratic flight?

Or gazed at the sun into the fading night?

You better slow down.

Don't dance so fast.

Time is short.

The music won't last.

Do you run through each day on the fly?

When you ask, "How are you?"

Do you hear the reply?

When the day is done, do you lie in your bed,

with the next hundred chores running through your head?

You'd better slow down

Don't dance so fast.

Time is short

The music won't last.

Ever told your child,

We'll do it tomorrow?

And in your haste,

Not see his sorrow?

Ever lost touch, let a good friendship die

Cause you never had time

To call and say,'Hi'

You'd better slow down.

Don't dance so fast.

Time is short.

The music won't last..

When you run so fast to get somewhere,

You miss half the fun of getting there.

When you worry and hurry through your day,

It is like an unopened gift….

Thrown away.

Life is not a race.

Do take it slower

Hear the music

Before the song is over.