For your entertainment pleasure, here are some of the TV Shows and Movies that are coming out in August 2021. This list is provided to you so that you can be reminded or notified of potential media you might want to watch in the coming month. Hope you find something new worth watching. For Superhero fans, it's a good month.
Wednesday, Aug. 4
Short Circuit: Season 2 (2021) Disney+
Short Circuit is an experimental program where anyone at Walt Disney Animation Studios can pitch an idea and potentially be selected to create an original, innovative short film with the support of the studio and their fellow artists. The goal of the program is to take risks, surface new and diverse storytelling voices at the Studio and experiment with new technical innovation in the filmmaking process.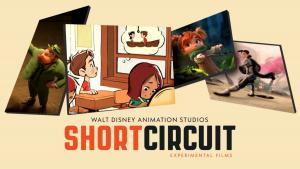 Friday, Aug. 6
The Suicide Squad (2021) HBO Max
The government sends the most dangerous supervillains in the world — Bloodsport, Peacemaker, King Shark, Harley Quinn and others — to the remote, enemy-infused island of Corto Maltese. Armed with high-tech weapons, they trek through the dangerous jungle on a search-and-destroy mission, with only Col. Rick Flag on the ground to make them behave.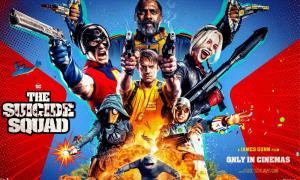 Vivo (2021) Netflix [movie]
The film tells the story of a capuchin monkey who travels from Cuba to Miami to become a star of the stage.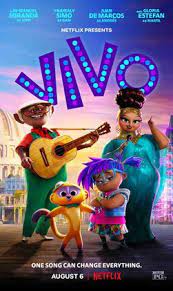 Sunday, Aug. 8
UFO Season 1, 9 p.m., Showtime
Ignited by the bombshell New York Times story in 2017 revealing that the Pentagon had been secretly tracking UFOs for years, the series examines the history of the phenomenon through cultural and political touchpoints, including shocking testimony from eyewitnesses across the country. As the conversation grows more bizarre and reaches the mainstream by virtue of credible investigations into alien encounters, UFO confronts the most enigmatic questions of all: Why do we believe what we believe? And what is the elusive truth beyond this decades long mystery?
Tuesday, Aug. 10
Stargirl: Season 2 (2021) 8 p.m., The CW
We're just a few weeks away from the return of DC's Stargirl, the live-action series that fans have been falling in love with on The CW and HBO Max. The sophomore season of the series is expected to bring some new characters and some shocking twists and turns to Blue Valley, and now we have our first indication of what that will entail. The CW has released the official synopsis for "Summer School: Chapter One", the first episode of the show's second season. You can check it out below.
"SCHOOL'S OUT — With summer break around the corner, Pat (Luke Wilson) suggests the family take a vacation after seeing that Courtney (Brec Bassinger) has been spending too much time focused on being Stargirl and not enough time on her schoolwork. Meanwhile, as Beth (Anjelika Washington) attempts to reconnect with Chuck, she stumbles upon a major secret her parents have been keeping from her. Elsewhere, Yolanda (Yvette Monreal) continues to be haunted by Brainwave's death, and Rick (Cameron Gellman) secretly tracks Solomon Grundy after suspecting he may still be in the area. Amy Smart, Trae Romano, Hunter Sansone and Meg DeLacy also star. Andi Armaganian directed the episode written by Geoff Johns." Stargirl Season 2 Premiere Synopsis Released (comicbook.com)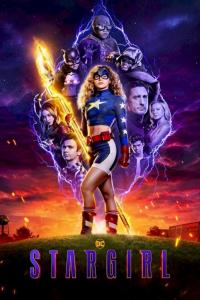 Wednesday, Aug. 11
– – The Kissing Booth 3 (2021) Netflix [movie]
It's the summer before Elle heads to college, and she's facing the hardest decision of her life: whether to move across the country with her dreamy boyfriend Noah or fulfill her lifelong promise to go to college with her BFF Lee. Whose heart will Elle break?- Rotten Tomatoes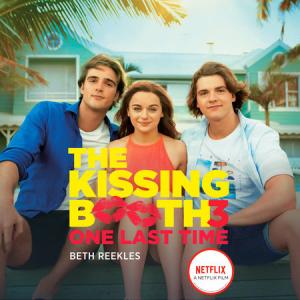 Misha and the Wolves (2021) Netflix
A woman's dramatic memoir of surviving the Holocaust takes the world by storm, until a falling-out causes her publisher to investigate the veracity of her claims.-Rotten Tomatoes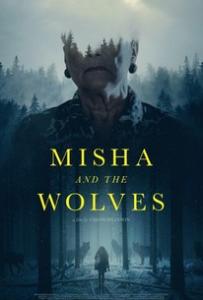 What If…?: Season 1 (2021) Disney+
"What If…?" flips the script on the MCU, reimagining famous events from the films in unexpected ways. Coming to Disney+ August 11, 2021, Marvel Studios' first animated series focuses on different heroes from the MCU, featuring a voice cast that includes a host of stars who reprise their roles. The series is directed by Bryan Andrews; Ashley Bradley is head writer.
Thursday, Aug. 12
Titans: Season 3 (2020) HBO Max
The series – which takes a rather different approach to the characters than the hit animated series Teen Titans Go! – follows Dick Grayson as he goes about getting his superhero team back together for some good old-fashioned crime fighting.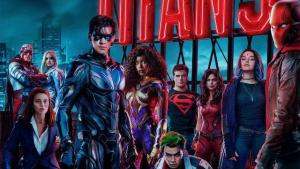 Star Trek: Lower Decks: Season 2 (2021) Paramount+
"Star Trek: Lower Decks" focuses on the support crew serving on one of Starfleet's least important ships, the USS Cerritos, in 2380. Ensigns Mariner, Boimler, Rutherford and Tendi must keep up with their duties and their social lives, often while the ship is being rocked by a multitude of sci-fi anomalies. The ship's bridge crew includes Captain Carol Freeman, Commander Jack Ransom, Lieutenant Shaxs and Doctor T'Ana. This is the second animated spin-off in the franchise after 1973-74's "Star Trek: The Animated Series," but has a decidedly more adult tone and humor.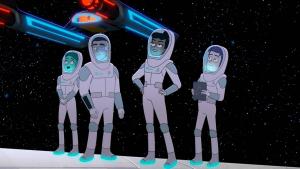 Friday, Aug. 13
CODA (2021) Apple TV+ [movie]
Ruby, 17, is the only hearing member in her deaf family. When the family's fishing business is threatened, Ruby finds herself torn between her love of music and the obligations she feels to her family.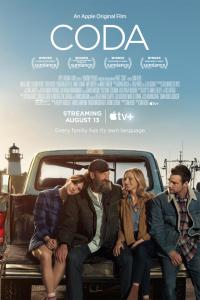 Beckett (2021) Netflix
While vacationing in Greece, American tourist Beckett (John David Washington) becomes the target of a manhunt after a devastating accident. Forced to run for his life and desperate to get across the country to the American embassy to clear his name, tensions escalate as the authorities close in, political unrest mounts, and Beckett falls even deeper into a dangerous web of conspiracy.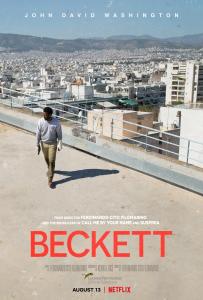 Free Guy 20th Century Studios Nationwide
A bank teller called Guy realises he is a background character in an open world video game called Free City that will soon go offline.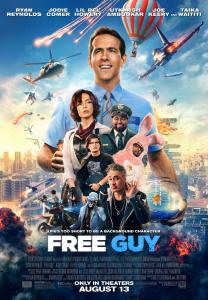 Don't Breathe 2 Sony Screen Gems Nationwide
A blind veteran must use his military training to save a young orphan from a group of kidnappers.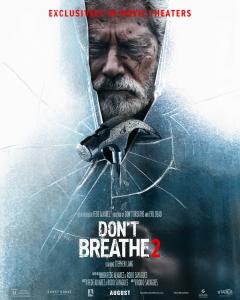 Aretha Franklin sings in her father's church choir as a child and grows up to become an international musical superstar and legend.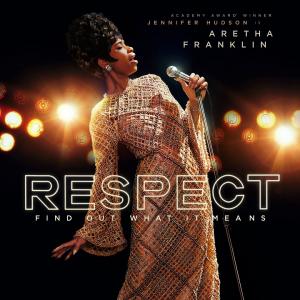 Monday, Aug. 16
The Smartest Kids in the World, Discovery+
Based on Amanda Ripley's New York Times Bestseller, THE SMARTEST KIDS IN THE WORLD is the story of four teenagers studying abroad in countries that dramatically outperform the United States in education.-IMDB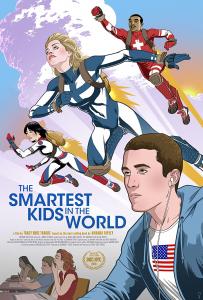 Ben & Jerry's: Clash of the Cones, 9 p.m., Food Network
Six ice cream masters from across the country are hand-picked to create an original Ben & Jerry's ice cream flavor of their own.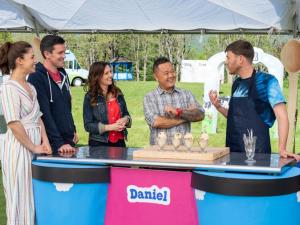 Wednesday, Aug. 18
Diary of a Future President: Season 2 (2020) Disney+
A young Cuban-American girl embarks on a journey to become the future president of the United States.-IMDB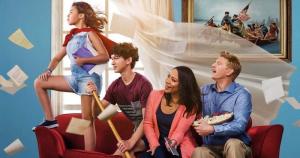 Thursday, Aug. 19
Looney Tunes Cartoons Back to School Special, HBO Max
Going back to school can be daunting, especially after a looney summer. Join everyone's favorite toons as they buckle up and learn a thing or two. Daffy learns that cheaters never prosper, Foghorn Leghorn learns the pencil is mightier than the sword, and Beaky learns how to be a better buzzard.-New Elmo, Looney Tunes Specials Coming to HBO Max in August – Media Play News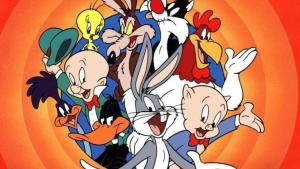 Friday, Aug. 20
PAW Patrol: The Movie (2021) HBO Max
When their biggest rival, Humdinger, starts wreaking havoc as the mayor of Adventure City, Ryder and everyone's favorite heroic pups kick into high gear to face the challenge. Armed with exciting new gadgets and gear, the PAW Patrol joins forces with a savvy dachshund to save the citizens of Adventure Cit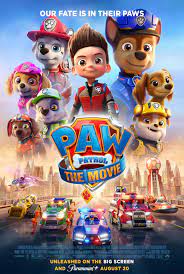 Reminiscence (2021) HBO Max
A scientist discovers a way to relive your past and uses the technology to search for his long lost love.- IMDB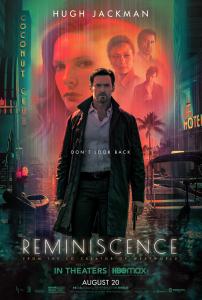 Growing Up Animal: Season 1 (2021) Disney+
The intimate and extraordinary adventure of baby animals, from the safety of the womb to the uncertainty of birth and their tentative first steps.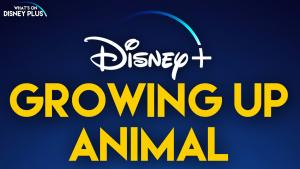 The Night House Horror Searchlight Pictures Nationwide
Reeling from the unexpected death of her husband, Beth is left alone at the lakeside home he built for her. She tries her best to keep it together — but then the nightmares come. Disturbing visions of a presence in the house call to her, beckoning Beth with a ghostly allure. She soon begins searching for answers, only to find secrets both strange and disturbing.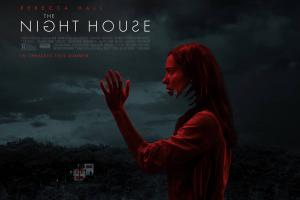 Sunday, Aug. 22
The Walking Dead: Season 11 (2020) 9 p.m., AMC
Based on the comic book series written by Robert Kirkman, this gritty drama portrays life in the months and years that follow a zombie apocalypse. A group of survivors travel in search of safety and security, constantly on the move in search of a secure home. But the pressure each day to stay alive sends many in the group to the deepest depths of human cruelty, and they soon discover that the overwhelming fear of the survivors can be more deadly than the zombies walking among them. At times, the interpersonal conflicts present a greater threat to their continuing survival than the walkers that roam the country.
Monday, Aug. 23
The Witcher: Nightmare of the Wolf (2021) Netflix
Vesemir, a cocky young witcher, delights in slaying monsters for coin. When a dangerous new power rises on the Continent, Vesemir learns that some witchering jobs are about more than just money.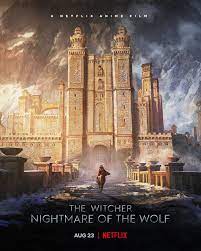 Supergirl: Season 6 (2021) 9 p.m., The CW (returning from hiatus)
At 12 years old, Kara Zor-El escapes doom on planet Krypton to find protection on Earth with the Danver family, where she grows up in the shadow of her foster sister, Alex, and learns to hide the extraordinary powers she shares with her cousin, Superman. Now an adult living in National City and working for media mogul Cat Grant, Kara finds her days of keeping her abilities a secret are over when super-secret agency head Hank Henshaw enlists her to help protect the city's citizens from threats. Finally coming into her own, Kara must juggle her new responsibilities with her very human relationships.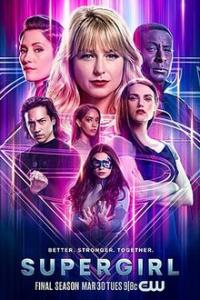 Wednesday, Aug. 25
Evil: Season 2 (2021) Paramount+
Skeptical psychologist Kristen Bouchard joins David Acosta, who is training to be a Catholic priest, and a blue collar contractor as they investigate the church's backlog of unexplained mysteries, including supposed miracles, demonic possessions and other extraordinary occurrences. Their job is to assess if there's a logical explanation or if something truly supernatural is at work, examining the origins of evil along the dividing line between science and religion. The series is created by Robert and Michelle King.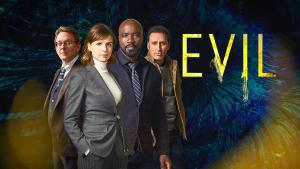 Friday, Aug. 27
Vacation Friends (2021) Hulu
Marcus and Emily enjoy an unusual week without inhibitions when they meet new friends on vacation, but they are horrified when Ron and Kyla show up uninvited to their wedding.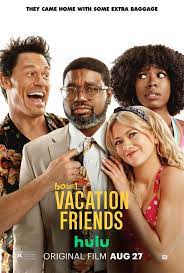 He's All That (2021) Netfllix
An influencer specializing in makeovers bets she can transform an unpopular classmate into prom king in this remake of the teen classic "She's All That."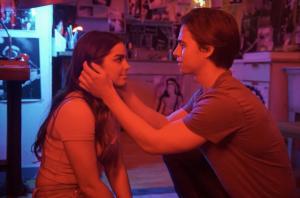 Candyman Universal Pictures Nationwide
In present day, a decade after the last of the Cabrini towers were torn down, Anthony and his partner move into a loft in the now gentrified Cabrini. A chance encounter with an old-timer exposes Anthony to the true story behind Candyman. Anxious to use these macabre details in his studio as fresh grist for paintings, he unknowingly opens a door to a complex past that unravels his own sanity and unleashes a terrifying wave of violence.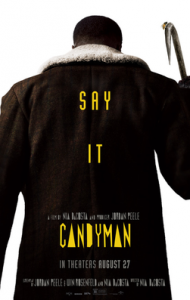 Cataclysmic conditions on Earth forced a mass exodus to a distant planet. Generations later, a manned mission hurtles back to assess living conditions on the desolate, mostly submerged world. The sole survivor of the expedition is attacked by a violent band of scavengers, themselves locked in battle with a far more sinister foe. Now, mankind's very survival depends on the bravery and ingenuity of the lone astronaut.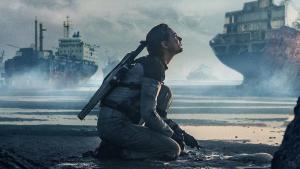 The Beatles: Get Back Walt Disney Studios Nationwide
The Beatles: Get Back is an upcoming three-part documentary series directed and produced by Peter Jackson. It covers the making of the Beatles' 1970 album Let It Be, which had the working title of Get Back, and draws from material originally captured for director Michael Lindsay-Hogg's 1970 documentary of the album. Wikipedia