This Week in Life- Advent Week 4
The Appointed Time Has Come
 Monday December 20 , 2021
Advent Weekday violet
Is 7:10-14/Lk 1:26-38 (196)
13
There is more to Christmas than just Christ's birth. It serves as the beginning of an epic, and Advent is the prologue whereby we prepare for the first spellbinding chapter.
Avellina Balestri, And Thy Word Broke Their Swords: The Empowering Depth and Dimension of Christmas (December 19, 2016) OnePeterFive
ADVENT: Preparing for Christmas 
Already we are sensing a gathering momentum as Christmas approaches. There are gifts to be carefully chosen, cards to be written and mailed, office parties and family gatherings to attend — and, of course, the vital preparations for Christmas itself, decorations, and trees and meals, and so on. I do hope you enjoy all of these activities! Christmas is certainly about rejoicing, and a lot of hard work has to go into preparing a good celebration.
And so we are caught up in the unreality of both celebrating and preparing for Christmas — as if we are preparing to celebrate something we are already celebrating. But that is actually a very good description of Advent: We are preparing to celebrate the coming of the Lord, which has already taken place at the Nativity and is still to happen at the end of time. The Lord has come and the Lord is coming to save us. That is the lens through which we need to see the readings of Advent. Brandon McGinley, Advent Reflections: Meditations for a Holy Advent (2019)  EWTN Publishing, Inc..
Advent Weekday violet
[Saint Peter Canisius, Priest and Doctor of the Church] Sg 2:8-14 or Zep 3:14-18a/Lk 1:39-45 (197)
Mary is told she has been chosen to be the Mother of God (not that God was to have a beginning as God, but that he would have a beginning as a man). Something the whole world is said to have been waiting for is now happening, or will happen, in her, the entrance of God into his Creation. In The Lord of the Rings, Frodo and Sam and Gollum arrive at the fires of Mt Doom to destroy the One Ring, the very thing all Middle Earth has been, perhaps unknowingly, been longing for since Sauron made it. In both cases an appointed time has come.
David Russell Mosley, Fiat and Doom, Mary and Frodo: Feast of the Annunciation and Destruction of the Ring (March 25, 2014) Letters From the Edge of Elfland @ Patheos Catholic
Wednesday December 22 , 2021
Weekday violet
1 Sm 1:24-28/Lk 1:46-56 (198)
X-MAS
The "X" in X-mas is not really an "X" at all. It's chi, the Greek letter at the start of the word Christ, or Christos (Χριστός). Since the earliest era of political Christendom, "X" has been used as a shorthand for Christ.
Constantine, the first emperor to convert to Christianity and whose Edict of Milan sought to free Christians from persecution, instructed his soldiers to inscribe the letter on their shields before the landmark Battle of Milvian Bridge. The chi "X" was paired with "P," representing the Greek letter rho, the first two letters of and a signifier for the name Christ. Legend has it, the chi rho symbol came to Constantine in a vision.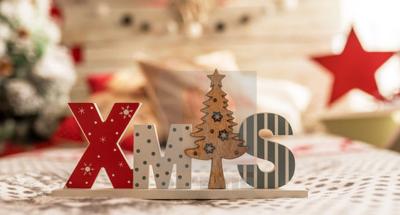 Using "X" as an abbreviation for Christ is also thought to have appeared in many Greek manuscripts of the New Testament.
Thursday December 23 ,  2021
Advent Weekday violet
[Saint John of Kanty, Priest]
Mal 3:1-4, 23-24/Lk 1:57-66 (199)
Merriment
"Merriment,"  necessitates fellowship. People usually do not make merry alone in a room; they make merry at a festival or a great banquet—hence the phrase, "the more the merrier." At least to our mind, merriment presupposes strong community and a truly divine and memorable reason to celebrate: think of how absurd it would be to say "Merry Administrative Professionals' Day."
But "Merry Christmas" still has real theological meaning, and not just because Christ's Mass is mentioned. When we wish someone to be merry on Our Lord's birthday, aren't we hoping that he or she will have more than just a good time? Aren't we invoking a kind of blessing upon them? There is almost something sacred about real merriment. Of course, all of this involves risk: there is an obsolete term in English, "merry-drunk," that suggests as much.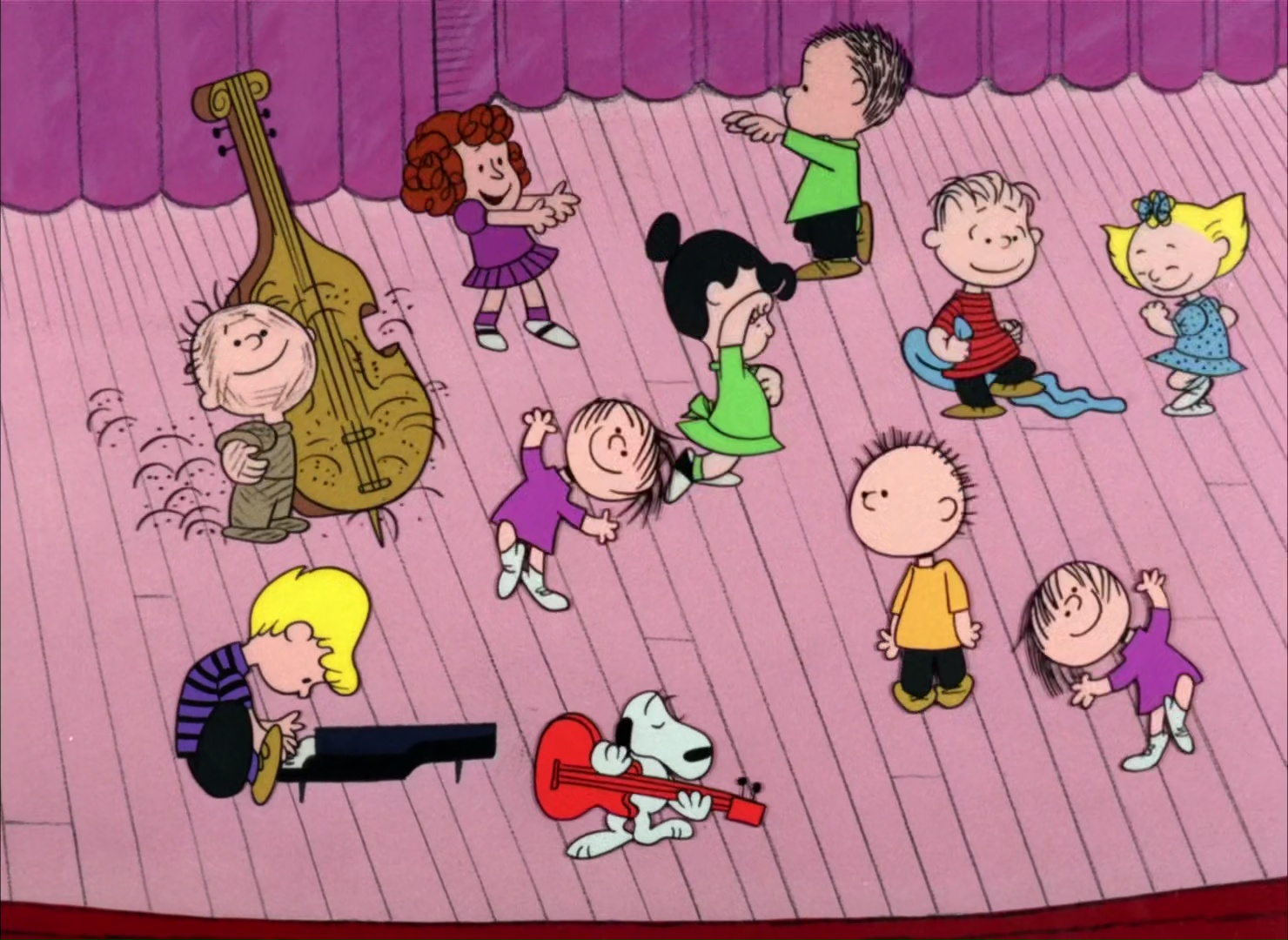 But as Josef Pieper points out in his work In Tune with the World: A Theory of Festivity, all festivity contains "a natural peril and a germ of degeneration" because all festivity carries with it an element of lavishness. But just as lavishness need not involve decadence, "wet" merriment need not involve drowning.
Michael P Foley, Drinking with Saint Nick: Christmas Cocktails for Sinners and Saints (2018)
Friday  December 24,   2021
Advent Weekday violet
Morning: 2 Sm 7:1-5, 8b-12, 14a, 16/Lk 1:67-79 (200)
Children are already drawn to this holy day of childhood and the family, and the wonderful miracle of Santa Claus only makes it more joyful—even miraculous. And to miss the opportunity to make the universe more wonderful is a mistake. We live in a time of intense falsehood and fabrication, and if children aren't given a strong sense of the sacred in their imaginations, it will not be long, unfortunately, before society and its chimerical sins lures them into thinking that nothing is sacred.
But minds that are alive with wonder will be blessed with a type of resistance against the narrow over-simplifications of secularism and scientism. Wonder can make virtual reality the shallow unfulfilling thing it is. Wonder can resist the beautiful bait of pornography that leads to a prison of desensitization to all beauty. Wonder teaches us to be content with mystery, which can be indispensable in a culture of stripping exposure. As Socrates taught, wonder is the beginning of wisdom, and in an age of aggressive and unmannerly pleasure, a little wonder can go a long way to save a soul. Sean Fitzpatrick, Yes, Bishop Staglianò, There Is a Santa Claus (crisismagazine.com) December 16, 2021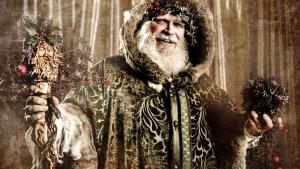 Saturday December 25  2021
THE NATIVITY OF THE LORD (Christmas) white
Solemnity [Holyday of Obligation] Vigil: Is 62:1-5/Acts 13:16-17, 22-25/Mt 1:1-25 or 1:18-25 (13)
Night: Is 9:1-6/Ti 2:11-14/Lk 2:1-14 (14)
Dawn: Is 62:11-12/Ti 3:4-7/Lk 2:15-20 (15)
Day: Is 52:7-10/Heb 1:1-6/Jn 1:1-18 or 1:1-5, 9-14 (16) Pss Prop
Dear friends, this is Christmas, let's not let it be polluted by consumerism and indifference. Its symbols, especially the nativity scene and the decorated tree, bring us back to the certainty that fills our hearts with peace, to the joy of the Incarnation, to God who becomes familiar: he lives with us, rhythm of hope in our days. The tree and the crib introduce us to that typical atmosphere of Christmas which is part of the heritage of our communities: an atmosphere rich in tenderness, sharing and family intimacy. Let's not have a fake Christmas, please, a commercial Christmas! Let us allow ourselves to be enveloped by the closeness of God, this closeness which is compassionate, which is tender; envelop in the Christmas atmosphere that art, music, songs and traditions bring to the heart.-Pope Francis says "Let's not have a fake Christmas, please, a commercial Christmas! Let us allow ourselves to be enveloped by the closeness of God…" FULL TEXT + Video (catholicnewsworld.com)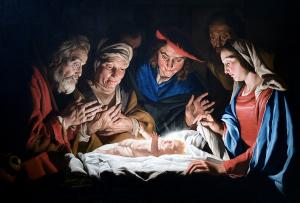 Sunday December 26   2021
THE HOLY FAMILY OF JESUS, MARY AND JOSEPH white
Feast
Sir 3:2-6, 12-14/Col 3:12-21 or 3:12-17/Lk 2:41-52
or, in Year C, 1 Sm 1:20-22, 24-28/1 Jn 3:1-2, 21-24/Lk 2:41-52 (17) Pss Prop
 There's a unique beauty and important Gospel theme depicted by the fact that while Jesus' entry into the temple symbolized his membership in the people of God, the individuals who recognized and welcomed him were simple elders. The temple would have been swarming with ordinary folk like Anna and Simeon, along with authorities like scribes, Pharisees, priests and other officials. In the midst of all of them, it was Simeon, a man with no titles but a sterling reputation, who, as he held the child, somehow beheld everything he had ever hoped for.
With his predictions about Jesus, Luke allowed Simeon to foreshadow the rest of the Gospel story. Then, came Anna, the ancient widow who spent her life in prayer. While Simeon prayed in thanksgiving and spoke to Mary and Joseph, Anna took on the role of being the first evangelist, announcing Jesus' presence to all who were awaiting redemption.
When we envision all that happens in this story, we begin to realize that the Feast of the Holy Family is really not about a nuclear family of two parents and an only child, but a celebration of human community. This story and its symbolism introduce us to a web of relationships that grows exponentially as each of the original characters comes in touch with others who spread the word to their relations, and on and on, from age to age.
Mary M. McGlone
,
The Holy Family of Jesus, Mary and Joseph | National Catholic Reporter (ncronline.org)
December 26, 2020