Scrolling through social media, one can find wisdom and thoughts worth sharing with others. Here is a series of Tweets from the Pastorate at
Cathedral of the Rockies – Amity Campus.
It is an ecumentical Christian advent messege that cuts through all the political thoughts prevailing all Christians on social media. Again these thoughts are not mine but that of Rev. Benjamin Cremer.
 "As we Christians approach Christmas this Advent, may we remember all the ways Jesus could have come into the world, but didn't .
Jesus could have come as an emperor with legions of angel armies and instantly wiped Rome off the map and created a "Christian nation" in its place to rule the world, but he instead came as a helpless baby.
Jesus could have been born to a wealthy and politically powerful family, but was instead born to a poor refugee family.
Jesus could have come born intentionally for religious, political, and ethnic exclusivity, but his birth includes wise astrologists of other faiths, Zoroastrian priests (the magi), and foreign kings.
Angels could have been sent to announce Jesus birth to the generals of the world's empires, but they announced their tidings of great joy to shepherds.
Jesus could have come any way Jesus desired. He had all cosmic power after all. Yet Jesus intentionally came in a way the world still defines as too weak, too poor, too inclusive, too marginalized, and too ineffectual.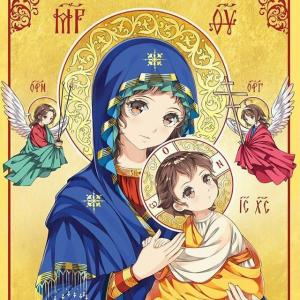 The way he chose to come into our world, Jesus shows us that we so often do not define power the way he does and he refuses to define power the way we do.
The radically humble and loving way Jesus came to be God-with-us is the way we are called to strive to be us-with-God.
May Advent prepare us to approach God and one another the same way this Christmas.
"

Adopt the attitude that was in Christ Jesus:

Though he was in the form of God, he did not consider being equal with God something to exploit. But he humbled himself by taking the form of a servant and by becoming a human being.-Philippians 2:5-7