Last Week In Life:
December 20 , 2021-December 26, 2021
Last Week's SPECTACULAR STORY OF WEEK
Living Christmas 2021
Several years ago when I lived in Massachusetts and worked at St. Patrick's manor, my wife and I both stayed home and missed going to Xmas stuff because we both had the flu. This year after our big move to Rhode Island, Kristin is staying home and missing Mass and Christmas at her parents due to her having… some sickness type feelings. Not Covid. She took a home test which she think she messed up and a rapid test at a pharmacy where we played $35.00 to find, Yup she didn't have the dreaded disease that has been shutting everything down.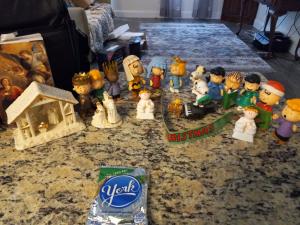 So as I went to midnight mass at our church at 11:00 PM and she went to bed. Our church ceremony in the very beginning was very solemn and beautiful with Oh Holy Night being sung by the choir in a darken church. Was sad she couldn't be there for it. Before I went off to mass we exchanged gifts, talked to our friend Jackson and eat overpriced chinese food. I got her a statue of her most prayed to saint next to the Virgin Mary, St. Anthony holding the infant Jesus and the bible. She got a stocking with a Carmel Apple and Recesses and stuff she already owned as a joke which she didn't find funny. I also gave her a book she had been looking for called…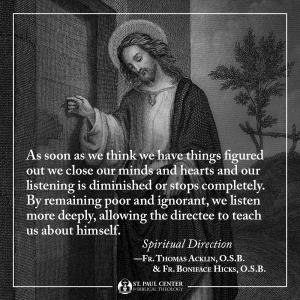 Kristin is becoming an independent Spiritual Director without a degree, as they cost too much. Find out more here. She originally told me not to go downstairs when we came home from Mass and I retired to my second floor abode. This is when she was originally going to do stuff. For various reasons we sleep in separate rooms. I did go upstairs as she set up my present. It ended up being a trail of stuff pointing to something big and grand. I wanted her just to write stuff for The Catholic Bard and read my articles but she got me somethings. The trail consisted in Fruit Pastels, Necco Wafers, and York Peppermint Patties. Candy I love. I came upon a piece of paper that I picked and put on the counter. She stopped me and asked why I didn't look at it. It was for a hotel room in May of next year. I then became very curious of what it might be. Next I came upon a weighted blanket that she had bought me. It's supposed to help you sleep. The verdict is still out on it. I then came upon my grand present which was a piece of paper detailing what the hotel booking was for. It was for something that I had actually wanted to do since, well for a long time. She got tickets to a concert of an artist I have loved since I was a kid. For some reason I never went to see him in concert. But now I will, God Willing see…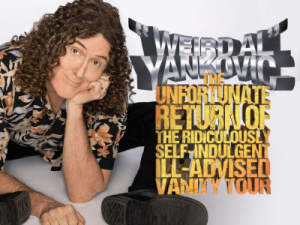 This is a been a long time coming. So we are spending part of the day together before I head into work for a few hours. Well actually she is resting while I type up this section of The Last Week in Life. But perhaps I should go downstairs and watch something on Roku with her. Maybe something Christmassy. I signed up for HBO Max so we could watch this movie together.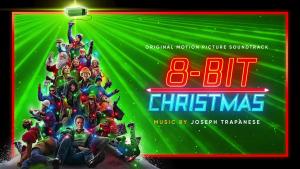 It was a worthwhile movie to watch. While I have HBO Max, I will probably watch the new Matrix. I would have signed up for the service just to watch that if I didn't come across reviews like this.
Well time to spend some time with her before I head off to work at the nursing home. I originally had the whole day off, but there's a shortage of people so I volunteered to come in.
From all of us at the Catholic Bard, Have yourself a Merry Little Christmas.
Last Week's Other Stories, Articles and Things