This Week in Advent Life Reminds you to Press On- Advent Week 3
 Monday December 13 , 2021
Saint Lucy, Virgin and Martyr red
Memorial
Nm 24:2-7, 15-17a/Mt 21:23-27 (187)
Young Christian Lucia of Syracuse (283–304) was engaged to a wealthy pagan young man which quickly ended when he denounced her to Paschasius, the Governor of Syracuse. Her betrothed didn't much like the fact that his bride to be was distributing her family's riches to the poor. It probably didn't help that she wanted to remain a virgin and she was also one of those pesky annoying Christians.  The Governor told her to sacrifice to the emperor's image in which she told him to bug off. Her punishment was not at first death, that would come later when the other punishment failed to come to fruition. She was sentenced to be defiled in a brothel.
But God was having none of that. When the guards came to take her away to the house of ill repute, she couldn't be moved by all the brute strength.  She was anchored to the spot where she stood. They tried to set her on fire, but alas, that flamed out as well. Finally, they stabbed her in the throat which worked. At some point she had her eyes gorged out.  What she saw that her killers didn't see is that living for Jesus is worth living and dying for. What the whole world saw through the centuries up to the present day is an obscure young girl taken out of the shadows of life and brought to center stage as an example of a living witness of Jesus Christ by her martyrdom and commitment to Him.
Today she is known as Saint Lucy, The patron saint of people with eye problems and of writers.  Sometimes God wants to make certain members of his flock an example of what He can do if we only give our whole life over to Him. He wants to show off his handy work in the lives of those we call saints.  A saint can be anybody of any nationality, race, sex or age.  You don't have to be a virgin martyr like Saint Lucy or Saint Agatha who visited her in a dream to inspire her and cheer her on. Where Lucy's eyes were gouged out, St. Agatha's  breasts were cut off with pincers.
Tuesday December 14, 2021
Saint John of the Cross, Priest and Doctor of the Church white
Memorial
Zep 3:1-2, 9-13/Mt 21:28-32 (188)
Many of you may know about the major writing of Saint John of the Cross whose feast day we celebrate today.
I think of the Dark Night, as written about by Saint John of the Cross.  The feeling of being far from God where really He lets us feel that way even though we are so close.  God is taking care of us even if it does not feel like it.  We are all the more closer to Him when we are suffering and thus things seem dark.
Near the end of his poem 'The Fountain', he writes…
The eternal fountain is unseen
in living bread that gives us being
in black of night.
She calls on all mankind to start
to drink her water, though in dark,
for black is night.
O living fountain that I crave,
in bread of life I see her flame
in black of night.
I think of the Eucharist, and of receiving the Body, Blood Soul, and Divinity in the forms of bread and wine.  God loves us always.  We need to love Him too.  We should always offer up our suffering but also find pleasure in waiting, pining for Him who died for us and wants us to be with Him in heaven forever.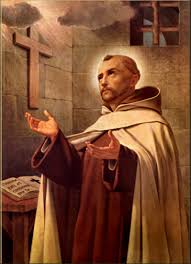 Wednesday December 15 , 2021
Advent Weekday violet
Is 45:6c-8, 18, 21c-25/Lk 7:18b-23 (189)
When I originally started these Advent meditations, I had the ambitious goal of picking something from history that happen on the date I was writing about and tie it into the Gospel reading for the day. But my brain is ever tired from lack of sleep and working all the time to concentrate and focus on the details of a story to write about it and give it a quality worth reading later on. But although I am starting to deviate from my original goal, I press on.
I pressed on and gave you this mediation and the ones to follow.
Today is day that the Bill of Rights was ratified. The founding fathers pressed on and gave us a document that gives us the freedoms we enjoy today living in the United States of America.
Today is the anniversary of Walt Disney who died in 1966.  He pressed on and gave us an empire of entertainment that we still enjoy today, as I'm sure many of the readers of this blog (if there are any) probably have a subscription to Disney +.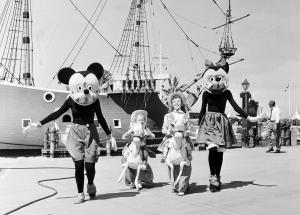 Mary and Joseph are preparing to go to Bethlehem and Jesus is preparing to leave the womb to be present to the world both then and now. They pressed on and gave the savior to the world.
Even if your Advent journey is different then what you intended in the beginning.
Even if your Advent journey is imperfect and not as fulfilled as you planned.
Press on anyway.
Even in imperfection and changed plans, you can still arrive at your goal of getting closer to Christ and preparing for his coming in your life.
Make room for him in your inn.
Thursday December 16 ,  2021
Advent Weekday violet
Is 54:1-10/Lk 7:24-30 (190)
The busy things get busier
The Spiritual things get more attention
We are nearing Christmas
The joy of the pink candle
Our New Year has started
Joy begets joy
This liturgically happen a few days ago,
On the third Sunday in Advent
Gaudete Sunday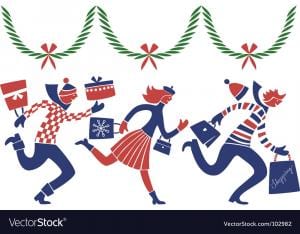 We have turned this celebration into a race to remember who to buy gifts for.
We look for the best sales.
Do we look for the very best buy?
Jesus purchased our lives, our eternal lives for us by dying and rising for us.
Before he could do that, he had to be born.
Mary had to say yes to an angel.
Joseph had to travel with her to Bethlehem.
There was no flying, no car.
You could not fill out your census and drop it in the mail.
You know that, but did you think about what a project and a half it was?
From the Angel visits Mary,
Joseph has a dream,
they travel,
they have the baby in what would be for us a make shift barn.
Over 2000 years later we remember His birth.
Over 2000 years later we are still in love with our savior.
This Christmas maybe you could remember to say Happy Birthday to Jesus.
Friday  December 17,   2021
Advent Weekday violet
Gn 49:2, 8-10/Mt 1:1-17 (193)
Today is the day many comic book fans and nerdy geeks have been waiting for. The premiere of Spider-Man: No Way Home.
Not only does this film bring a conclusion to the last movie Far From Home, it brings together elements from the previous Spider-Man movies such as the Green Goblin and Doc Ock from the Toby MaGuire  films and The Lizard and Electro from the Andrew Garfield films. We have Benedict Cumberbatch back as Dr. Strange and J. K. Simmons back as J. Jonah Jameson. It is a smorgosburg of pure fandom that SM fanatics have been waiting for. NWH brings everything together in one entertaining 2 hour plus movie.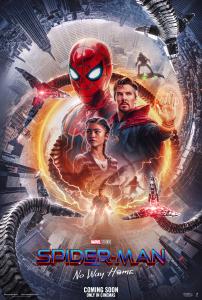 In Advent we don't just wait for Jesus to symbolically arrive in Bethlehem or spiritually arrive in our hearts, we await for him at the end of Time when he will come in his full glory bringing with him saints and angels and all of heaven with him. Just like this new SM will bring in everything in the Spidey universe, the second coming of Jesus will bring everything from the actual universe together to stand before the throne. It will bring more joy and excitement then the most ambitious comic book movie coming out this day. It will bring tears and sorrow for some also. That is why this Advent is a time to prepare for Jesus to come into our hearts once again so that when He does come a second time, will be ready.
Saturday December 18  2021
Advent Weekday violet
Jer 23:5-8/Mt 1:18-25 (194)
This Day in History – What Happened Today – HISTORY
While we are awaiting the second coming of Christ into human history, time marches on with many fascinating events. On December 18 several of these grand historical events took place reminding us of several things.
1271 – Kublai Khan renames his empire "Yuan" (元 yuán), officially marking the start of the Yuan dynasty of Mongolia and China. This reminds us that Christ too lived under a grand empire, that of the Romans, who would later crucify our Lord so he could save us from our sins.
1499 – A rebellion breaks out in Alpujarras in response to the forced conversions of Muslims in Spain. This reminds us that you can never force anyone to convert to Christ. It must be done lovingly and willingly, otherwise it is not really a conversion.
1620-Mayflower docks at Plymouth Harbor. This reminds us that not too long ago Americans gathered to eat a lot of food and hopefully gave God thanks. It should also be noted that not every American or everyone in the world has enough to eat and that we should always remember the hungry. I'm saying this to myself as much as I am saying it to anyone else. Also Jesus in his Humanity experienced hunger. God experienced Hunger. That alone could end the mediation, but there are a few more interesting events I want to share.
1787 – New Jersey becomes the third state to ratify the U.S. Constitution. This reminds us  as Americans we have the freedom to worship God how we please. This is not so in the rest of the world. Many of our brothers and sisters can not worship God without fear of death. They are related to us through Baptism. They need our prayers and support.
1833 – The national anthem of the Russian Empire, "God Save the Tsar!", is first performed. This reminds us that God came not just to save the important rich political figures but all mankind.
1892 – Premiere performance of The Nutcracker by Pyotr Ilyich Tchaikovsky in Saint Petersburg, Russia.-This reminds us that Christmas is not actually that far away. It also reminds us that more then one piece of classic Russian music was performed on this day.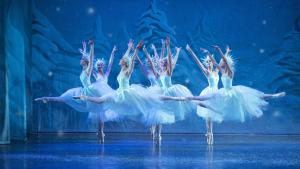 1912-Fraudulent "Piltdown Man" fossil discovered. This reminds us the baby that the shepherds and wise men discovered  was the real God who became a Real (not fraudulent man) human being.
1917 – The resolution containing the language of the Eighteenth Amendment to enact Prohibition is passed by the United States Congress. This reminds us that sometimes people think they are doing good by setting down laws prohibiting what they perceive as a purveyor of evil, but in reality their just setting up opportunities for others to sin even more, by calling something good something bad.
1946 – Director Steven Spielberg is born. This reminds us that Matthew and Luke gave us a timeless story filled with drama and imagination just like SS gives us movies filled with drama and imagination. His newest film, the remake of West Side Story, is currently out in theaters at the time of this writing. For future readers it's probably available on DVD and On-Demand.
1958 – Project SCORE, the world's first communications satellite, is launched. This reminds us the the angels were God's first communicators of the birth of Christ.
1961-The Tokens earn a #1 hit with "The Lion Sleeps Tonight". This reminds us that when we let Jesus into our inner stable, the Lion of Judah can sleep in our hearts and give us rest.
1966 – Saturn's moon Epimetheus is discovered by astronomer Richard Walker. This reminds us of the great role astronomy has in the Christmas story.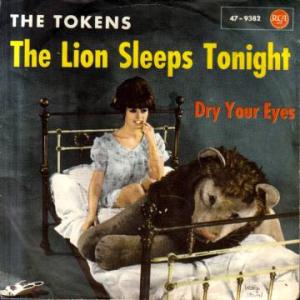 Sunday December 19   2021
FOURTH SUNDAY OF ADVENT violet
Mi 5:1-4a/Heb 10:5-10/Lk 1:39-45 (12) Pss IV
Just yesterday a classic Christmas musical became part of yuletide storytelling. Today but many years earlier in 1843 Charles Dickens published his seasonal masterpiece "A Christmas Carol". It has spawned countless movie adaptations, retellings, and many LIVE stage performances. Who knew that a book written back in the 19th century would still be read and listened too all these years later. But spectacular stories have staying power.
Scrooge's life was transformed from a crotchety old greedy geezer to a  joyful child-like youthful old man. It took a supernatural phenonium to accomplish this. That is what it took in the life of St. Paul to turn his hatred into love. Not everyone has such a grand emotional psychological experience of God's love breaking into their stoney hearts, but if God wants to He can take  dramatic licence into our lives to change our lives if he wishes.
Is your heart cold and hard like Scrooge? Who will God send your way so you don't end up in eternity with heavy chains?