It was back in 1959 when I had my first real mystical experience. I was 9 years old wearing a Christian Dior Dress while bouncing on my pogo stick while also clutching my rosary beads attempting to recite Hail Marys. It was then that a banged-up boy walked towards me from the direction of the railroad tracks close by my house. I stopped jumping and went over to him as he crossed our lawn. He pointed to my rosary beads and then pointed at himself.
"You want me to pray for you?", I asked nervously.
He nodded. I looked down at my beads for a second and then back up at the boy who had vanished. It was like something out of that Twilight Zone show I loved to watch with my siblings. It was like the kid waked back into Narnia. I bring that magical place up as I was actually born on October 16, 1950. That is when The Lion the Witch and the Wardrobe was published. I later found out that the boy's name was Ray Brower and he had been killed by a train walking along the tracks. YIKES. I was getting into some really heavy-duty saint level Catholic stuff. I later discovered that 4 local boys had found him while avoiding certain death several times themselves. I think my rosary praying helped a lot. Interestingly, also in 1959, some bizarre murders took place in Hawkins Indiana to a family named Creel in which the father named Victor got blamed for the killings. But through mystical revelation, probably by my guardian angel, I learned it wasn't him who did it.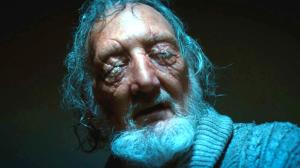 That mystical experience of the dead visiting me and my praying for unusual events began that summer and continued throughout my life. And my prayers and visitations usually involved kids in some type of life-or-death situation. Lots of times I didn't know the true nature of my prayers until later. I was just asked to pray for something or someone and found out later something strange was going on. The dead and the living knew to come to me for these types of requests. There was the time I was asked in 1971 by the Chocolate Guru himself Mr. Wonka to pray for something special regarding some contest he was running in his secret chocolate factory. Some kids might have been in some type of danger from candy? I remember that year well as it was the year, I took final vows as a Carmelite sister. I became Sister Therese Kristin. I got some sweet salted caramel out of the deal. It was also the last stop, for awhile anyway, of my rather strange supernatural experiences.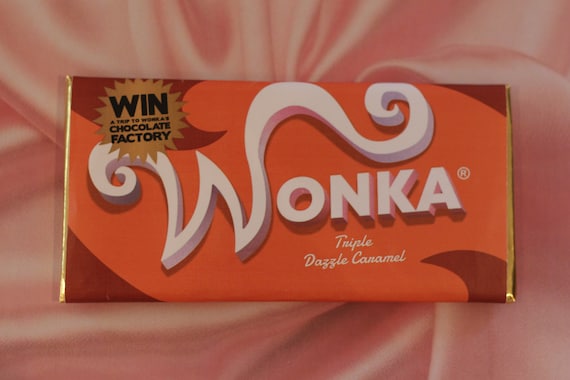 I soon moved to the Carmelite Convent of Hawkins Indiana where the Creel murders happen years before. We were a small community on the outskirts of town. It was mostly a quiet community with not much happening. A far cry from the exciting exhilarating adventurous prayerful times I had during the 60's. Still my reputation as a prayer warrior continued to pour in the average prayer request from poor souls seeking the assistance of heaven. For example, in August 1974 I got a prayer request from Rhode Island of all places to pray for a little baby girl who had heart problems and was one of a set of twins. Her name just happened to Kristin.
In 1978 I did offer up some prayers for a serial kid killer in Denver to brought to justice. This very sick soul was called the Grabber. I learned a lot about him from this pen pal I had named Gwen who had mystical infused dreams about stuff. We loved to chit chat about these types of things. Jesus was really good with giving her inside information about things related to catching this killer. I think the prayers helped her brother stay alive when he was eventually kidnapped by this guy. It was like the divine snatched these kids from a ravaging kid-eating Hawke.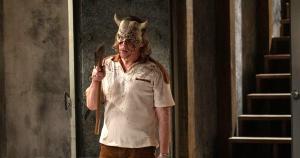 My years of quiet praying and having peace of mind suddenly came to a grinding halt one day in 1979 when a busload of dead kids came to me asking for prayers. Also, I came to beware of some evil presence in town who had driven these kids and some adults to their deaths. Not quite a demonic presence but one that was probably rather influenced by it. The weekly Scrabble game for me and the other 6 sisters was halted for some extra rosary and adoration time. It ended with Sister Mary Marie getting the word Danger off of the word Pray. The quiet respite of peaceful prayers had ended and the intense immersion of heavenly intersession had begun in the once quiet town of Hawkins Indiana.
We sisters moved by the spirt prayed for a number of interesting phenomena over the next few years.  It was 1980 something and several missing persons showed up to the convent dead, hoping only to be prayed for including a girl named Barb, the Radio Shack guy named Bob who sold us our fancy new radio and a local restaurant owner named Benny. Barb, Bob and Benny.
We prayed against a huge assortment of monsters with man-eating flower type faces. Sister Mary Avila swears she saw one lurking outside the convent walls and that she splashed some holy water on it, so it ran away. Yeah, I know how it sounds. Like St. Bernadette my job is to inform, not to convince.
Anyway Nuns Don't Lie.
Stranger Things I have yet to report. During this time, I and another sister, Therese Kathleen, left the safety of the convent to go downtown and hand out Miraculous Medals. I later learned that one of these medals had the impact of saving someone's soul before they died.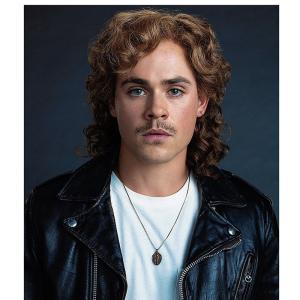 We learned that the Russians had built a secret base under Starcourt Mall so they could reopen a doorway to another dimension that was originally opened at the Hawkins National Laboratory, which was operated by the U.S. Department of Energy. Apparently besides opening up dangerous doorways for monsters, this lab experimented with giving psychic abilities to children. Who knows how bad things would have gotten with the Russians in America had Pope St. John Paul II not consecrated Russia to the Immaculate Heart of Mary on the Solemnity of the Annunciation back on March 25, 1984.
Stranger still was constant pop up of the number Eleven in our quiet time prayerful mediations. Eleven seemed the key to all the unusual happenings happening around us. Always that number. Accompanying that number were a group of 4 boys. Kind of like the 4 kids back in 1959 going to find the dead body. Kind of like the 4 boys who led an expedition like Frodo and Sam in Lord of the Rings with some other kids to find buried treasure in Astoria, Oregon. One of the kids in that expedition I found out was related to the guy named Bob who was killed during all the weird crazy goings on.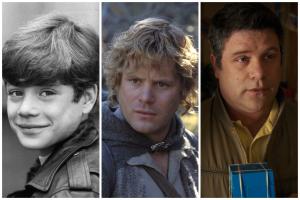 I could go on and on about the weird strange things that sucked the rosaries out of us like a hot air balloon. There were some normal type prayers that did happen alongside the strange. We prayed for fornicating teenagers, those who took God's name in vain and those who smoked a little too much of the illegal kind of cigarettes. There are at least four times we thought the chaos had ended only to discover that it had reopened like the lava holes that opened recently all-around Hawkins.
Just when you thought you could sit back and enjoy some Scoops Ahoy ice cream something horrific and terrifying seemed to happen. For some reason our convent stands unaffected. Probably so we can keep uplifting the town in prayer. I don't know what will happen in round 5 of the Stranger Things of Hawkins Indiana. But we sisters will be here with our rosary beads clutched tight in front of the blessed sacrament waiting for heavenly instructions to give us the charge to go running up that hill. That is actually the name of a song we sisters like to play from our tape player from time to time and crank it to the max. It's true that music can help soothe an uneasy mind. I also feel that particular song may have saved someone's life from a gruesome death.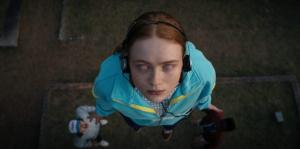 One last note for now. I sometimes get my information about the wider world of unnormal mysterious life from some form of mystical experience. Maybe an angel. Also, our radio has picked up some radio show from the future that has told us much of the information that we are praying for from the perspective of history. I could explain the boring details of how I know it's from the future, but just trust I know what I'm talking about by now. The show is very engaging and informative. The show seems to run for only a certain length of time. Just enough time to tell us what we need to pray for at that particular time and not our future even though the show is from the future. It's called Jimmy Akin's Mysterious World. And the mystery is that it has mysteriously and mystically guided us to all the Stranger Things happening in our little corner of God's creation.