For your amusement and event planning here are movies and some TV shows coming in the 2nd half of 2022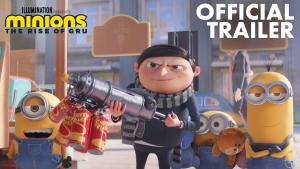 Movies that are coming out I am potentially interested in seeing either in cinemas or on my Big Screen TV at Home.
Movies that you knew were coming out.
A list of other titles appear at the bottom for you to click on if you like.
This List Will be updated and changed as the year goes by.
If you want to know what came out already this year click on…
AND NOW WE START OFF JULY WITH
Minions: The Rise of GruComing Out Jul 1, 2022
See how it all began for despicable super criminal Gru and his horde of Minions.
Stranger Things (Netflix) Season 4B Premieres Jul 1
Thor: Love and Thunder Coming Out Jul 8, 2022
Thor continues to make more movies then any of the original Avengers. It looks fun and colorful.
The Sea Beast- July 8
Where The Crawdads Sing July 15, 2022
This trailer makes me want to either read the book or see the movie. Or both.
 Marcel the Shell With Shoes On
Father of the Bride July 16, 2022
Camp Cretaceous' Season 5 July  21
The latest horror film with a single word for the title from Jordan Peele. I think this Nope will get a Yes from me.
Thirteen Lives – Official Trailer | Prime Video July 29/Prime August 5
Paper Girls
DC League of Super-Pets Coming Out July 29, 2022
PREY August 5 (2022) Predator 5
Luck- August 5
The Sandman (Netflix) Season 1 Premieres Aug 5
August 10-Locke and Key Season 3
I Am Groot-August 10
Beast August 19, 2022
"She-Hulk" (2022) Aug 17, 2022
More Marvel goodness.
Star Trek: Lower Decks August 25
Samaritan Coming Out Aug 26, 2022
BARBARIAN Trailer (2022) Sep 9, 2022
1899
FALL SHOWS 2022
FOX
Sundays- The Simpsons Season 34 – 8:00 PM  Sunday, Sept. 25
'The Simpsons' Season 34 Will Address The Show's Ability To Predict The Future (bustle.com)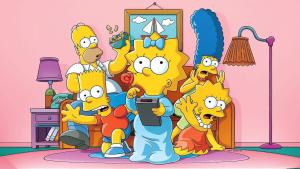 NBC
Mondays: 10 p.m – 11 p.m.: Quantum Leap (new) Monday, Sept. 19

Tuesdays: 9 p.m. – 10 p.m.: La Brea  Tuesday, Sept. 27
ABC
Wednesdays: 8:30 p.m.: The Goldbergs Wednesday, Sept. 21
CBS
CBS Fall 2022 Thursdays 8:30 p.m.: Ghosts Thursday, Sept. 29
CW
Wednesdays 8 p.m.:  DC's Stargirl Wednesday, Aug. 31
Other Networks
The Lord of the Rings: The Rings of Power Coming Out September 2, 2022
As long as they don't dishonor Tolkien by becoming Game of Thrones with gratuitous sex and violence it might be good.
Perhaps better then the Hobbit trilogy.
I expect some meaty back story but not just fan service.
The Imperfects (2022) September 8,
Cobra Kai: Season 5 (2022) Netflix Friday, Sept. 9
Wednesday
Star Wars: Andor September 21, 2022
MORE FILMS
Disney's Pinocchio Coming Out September 8,2022
Another Disney remake of an animated classic. One of two Pinocchio movies coming out in 2022.
One of at least two Tom Hanks movies.
Another Robert Zemeckis film.
LEGO Star Wars Summer Vacation- September 23
Mother Teresa: No Greater Love– October 4,2022
Lyle, Lyle, CrocodileComing Out  October 7, 2022
 White Bird: A Wonder Story October 14, 2022
I recently watched Shazam twice in the last few months. So it will be great to see the back story of the guy who the Wizard first sought to hive his powers to. It seems as if the Rock is entering super hero territory now. Who would he be in a Marvel movie? I look forward to him and Shazam and the rest of the Marvel family facing off in a future film. Will Shazam have a cameo in this?
The School for Good and Evil (2022) Netflix Friday, Oct. 21
TILL- October 28
WEIRD: THE AL YANKOVIC STORY Teaser Trailer (Nov 4, 2022) Daniel Radcliffe
Enola Holmes 2 (Nov 4, 2022)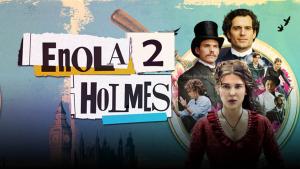 Black Panther: Wakanda Forever Coming Out Nov 11, 2022
More Marvel goodness. Alas without Chadwick Boseman.
Strange World Coming Out Nov 22, 2022
An original movie not based on a pre-existing story. Here is a description. "The original action-adventure journeys deep into an uncharted and treacherous land where fantastical creatures await the legendary Clades, a family of explorers whose differences threaten to topple their latest—and by far— most crucial mission."-Strange World | Disney Wiki | Fandom
The Fabelmans Nov 23, 2022
A movie directed by Spielberg loosely based on his childhood growing up in Arizona.
Could be a crowd pleaser.
Willow November 30, 2022
Guillermo del Toro Pinocchio Coming Out December 2022
And here is that other Pinocho. This one by Guillermo Del Toro.
Ewen McGregor is the voice of the cricket.
You can imagine the big difference between this and the Disney version.
Matilda the Musical
Avatar 2 Coming Out Dec 16, 2022
At long last the sequel to one of the biggest money making films of all time.
At the same time it's also one of the most forgettable films of all time.
How will the sequel fair?
Puss in Boots: The Last Wish Coming Out Dec 21, 2022
"The Guardians of the Galaxy Holiday Special" (Late 2022)
Oh Goodie. A short Marvel project with the Guardians.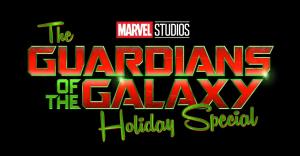 2023
The Amazing Maurice  Jan 13, 2023
Dungeons & Dragons: Honor Among Thieves Mar 3, 2023
Shazam! Fury of the Gods Mar 17, 2023
After Guardians and Jurassic Park, Chris Pratt tackles the Super Mario Bro's.
Spider-Man: Across the Spider-Verse (Part One) Jun 2, 2023
All right more Myles Morales and others from the animated Spider-Verse.
I'm sure we can expect some good cool nerdy stuff. The multiverse lives in theaters this year.
The Flash Jun 23, 2023
The Flash finally gets to go to the big screen.
It looks like Batman is back both as Ben Affleck and Michael Keaton.
What else may this film have in store for us. More Time Travel and the Multiverse.
Imagine if at some point DC and Marvel cut a deal to do a crossover movie.
Maybe for charity.
It did happen in the comics.
Mission Impossible: Dead Reckoning Part 1 Jul 14, 2023
Oppenheimer | Official Teaser | Christopher Nolan Jul 21, 2023
Aquaman and the Lost Kingdom Dec 25, 2023
Originally set up to go head to head with Avatar 2
Imagine: Avatar Vs. Aquaman. Who would  people go to see?
Sci-Fi 'Dances With Wolves sequel or yet another superhero film.
    Other Movies Coming Out 
Paws of Fury: The Legend of Hank July 15, 2022
Bullet Train  Coming Out July 29 2022
On A Wing And A Prayer Coming Out Aug 31, 2022
 Salem's Lot  Coming Out Sep 9, 2022
Are You There God? It's Me, Margaret Coming Out Sep 16, 2022
Halloween EndsComing Out Oct 14, 2022
Hocus Pocus 2Coming Out Oct 31, 2022
Creed III Coming Out Nov 23, 2022
I Wanna Dance With Somebody Coming Out Dec 23, 2022