For your amusement and event planning here are movies and some TV shows coming in 2022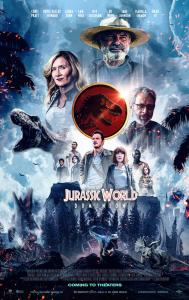 Movies that are coming out I am potentially interested in seeing either in cinemas or on my Big Screen TV at Home.
Movies that you knew were coming out.
Or perhaps now you do.
A list of other titles appear at the bottom for you to click on if you like.
This List Will be updated and changed as the year goes by.
Belle Animation GKIDS Limited Released Jan 12, 2022
Tuesday May 17, 2022 DVD Release
A anime cyberpunk retelling of Beauty and Beast which has become the the third-highest-grossing Japanese film of 2021.
Moonfall Coming Out Feb 4, 2022
Tuesday April 26, 2022 DVD Release
Why Not.
Instead of a trailer, here's the review.
Creativity Colorful Romantic Teen Drama
Tuesday May 10, 2022 DVD Release
A movie based on a video game starring Tom 'Spiderman' Holland  and Mark 'Transformer Father Stu' Wahlberg.
April 19, 2022 DVD Release
Peter 'He's an Angry Elf' Dinklage stars in this latest 2021 award winning musical adaptation of the 1897 famous play.
Against the Ice Netflix Originals Coming Out Mar 2, 2022
Artic explorers once again return to the snow and movies.
Star Trek: Picard | Season 2
Still haven't Watched Picard Season 1
The Batman Coming Out Mar 4, 2022
This film intends to launch yet another DC franchise unlike one big already connected universe like Marvel. Starring Robert 'Twilight' Pattinson. It is the longest Batman movie ever made and the 3rd longest superhero movie ever.
Turning Red Coming Out Mar 11, 2022 Disney+
Another Pixar movie misses theaters and heads straight to Disney +.
A girl transforms into a Red Giant Panda when she gets emotional. Sounds like a milder form of the Hulk
The Adam Project Coming Out Mar 11, 2022
A time travel adventure story with Ryan 'Deadpool Free Guy' Reynolds, Mark 'The Hulk' Ruffalo and Jennifer 'Alias, Electra' Garner.
Mark and Jen appeared in the fantasy comedy 13 Going on 30 (2004)
Cheaper by the Dozen Coming Out March 2022
Zach Braff follows in the footsteps of Clifton Webb (1950) and Steve Martin (2003) to bring us the tale based on the real-life events of the Gilbreth family who had more then a Brady Bunch level of kids in the family.
The Lost City Coming Out  Mar 25, 2022
This looks like a similar film to 'Romancing the Stone'. It stars Sandra 'The Blind Side' Bullock, Channing 'G.I.Joe' Tatum, Daniel 'Harry Potter' Radcliffe as the villian. 'It also stars Brad '12 Monkeys' Pitt. It sure has quite the cast.
Tuesday June 14, 2022 DVD Release
Another movie where Snow plays a deadly killer.
Everything Everywhere All At Once Coming Out  Mar 25, 2022
Before Dr. Strange delves into the Multiverse marshall artist superstar Michelle 'Crouching Tiger' Yeoh deals with it.
"Moon Knight" (March 30)
Another Marvel comics character comes to life.
Moonshot March 31, 2022
Morbius Coming Out Apr 1, 2022
In the Sony side of Marvel, another Spider-Man villain goes solo. Starring Jared 'The Joker' Leto as the Living Vampire.
Sonic the Hedgehog 2 Coming Out Apr 8, 2022
Slapstick superstar Jim 'Ace Ventura, Truman Show' Carey returns with his stash to battle the CGI sonic, his new CGI side kick with a CGI antaginist of his own.
Ambulance  Coming Out Apr 8, 2022
Action Adventurer Director Michael Bay returns with this film about two robbers who steal of all things, an ambulance with a hurt person in it, after their heist doesn't go the way they had planned.
Fantastic Beasts: The Secrets of Dumbledore Coming Out Apr 15, 2022
The 3rd entry in the Harry Potter prequel series. Lets hope this one is better then the last lame entry and as good as the first very good one.
Committed Catholics Mark 'Uncharted' Wahlberg and Mel' Passion of the Christ director' Gibson team up to tell the true life story of Father Stuart Long, a boxer-turned-priest who ends up inspiring all types of people. Set to come out Easter time in 2022.
STAR TREK: Strange New Worlds May 5, 2022
Doctor Strange in the Multiverse of Madness Coming Out May 6, 2022
Dr. Strange is all set to take on the multiverse with Wanda and a host of possible Marvel cameos including what looks like it will include Patrick Stewarts Professor X.
Chip 'n Dale: Rescue Rangers (Premieres May 20, 2022)
A film set in the same world as Roger Rabbit?
Star Wars: Obi-Wan Kenobi TV series (Premieres May 25, 2022)
Ewen McGregor and Hayden Christensen return from the prequals to the small screen.
Will this be more well received then 'The Book of Boba Fett', which I didn't think was that bad overall.
Stranger Things 4 
I still need to watch Stranger Things 3. Maybe start the whole thing over again.
 Top Gun: Maverick May 27, 2022
Tom' Mission Impossible' Cruise returns as US Navy pilot LT Pete "Maverick" Mitchell in this sequel to the 1986 movie. The 80's keep coming back into the cinema.
The most non-Star Trek, Star Trek returns.
"Ms. Marvel" (June 8, 2022)
Another Marvel character comes to life on the small screen which reminds me of DC's Stargirl.
 Jurassic World Dominion Coming Out Jun 10, 2022
The original and newer cast returns to this 3rd entry in the 2nd Jurassic Park franchise. Where most Jurassic movies look basically the same, this one actually looks different because the dinos are not just in one isolated island or building. Their out in the snow and in Europe. How did they get to Europe?
 Lightyear Coming Out Jun 17, 2022
This looks AMAZING. A great action sci-fi movie that gives us the real story of the real Buzz Lightyear from Toy Story.
I hope this rises above the mediocrity that Pixar has been giving us lately.
 The Black Phone Coming Out Jun 24, 2022
Ethan ' Training Day' Hawke plays a deranged guy in what looks like a pretty good thriller horror movie in which past victims of Mr. Hawke help out a current victim. Looks intense. Ethan is also in Moon Knight.
A Elvis bio movie with Tom Hanks.
Man Vs. Bee Coming June 24
This TV (not a movie) series proves that anything is possible. Somebody greenlet this for a show.
The Umbrella Academy Season 3 June 26, 2022
Baymax June 29, 2022
HALF WAY THROUGH THE YEAR
 Minions: The Rise of Gru Coming Out Jul 1, 2022
See how it all began for despicable super criminal Gru and his horde of Minions.
Thor: Love and Thunder Coming Out Jul 8, 2022
Thor continues to make more movies then any of the original Avengers. No trailer at the time of this writing.
Where The Crawdads Sing July 15, 2022
This trailer makes me want to either read the book or see the movie. Or both.
The latest horror film with a single word for the title from Jordan Peele. I think this Nope will get a Yes from me.
I recently watched Shazam twice in the last few months. So it will be great to see the back story of the guy who the Wizard first sought to hive his powers to. It seems as if the Rock is entering super hero territory now. Who would he be in a Marvel movie? I look forward to him and Shazam and the rest of the Marvel family facing off in a future film. Will Shazam have a cameo in this?
The Lord of the Rings: The Rings of Power Coming Out September 2, 2022
As long as they don't dishonor Tolkien by becoming Game of Thrones with gratuitous sex and violence it might be good.
Perhaps better then the Hobbit trilogy.
I expect some meaty back story but not just fan service.
Puss in Boots: The Last Wish Coming Out Sep 23, 2022
Spider-Man: Across the Spider-Verse (Part One) Coming Out Oct 7, 2022
All right more Myles Morales and others from the animated Spider-Verse.
I'm sure we can expect some good cool nerdy stuff. The multiverse lives in theaters this year.
Disney's Pinocchio Coming Out November 2022
Another Disney remake of an animated classic. One of two Pinocchio movies coming out in 2022.
One of at least two Tom Hanks movies.
Another Robert Zemeckis film.
The Flash finally gets to go to the big screen.
It looks like Batman is back both as Ben Affleck and Michael Keaton.
What else may this film have in store for us. More Time Travel and the Multiverse.
Imagine if at some point DC and Marvel cut a deal to do a crossover movie.
Maybe for charity.
It did happen in the comics.
Black Panther: Wakanda Forever Coming Out Nov 11, 2022
More Marvel goodness. Alas without Chadwick Boseman.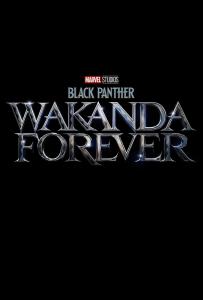 Strange World Coming Out Nov 22, 2022
An original movie not based on a pre-existing story. Here is a description. "The original action-adventure journeys deep into an uncharted and treacherous land where fantastical creatures await the legendary Clades, a family of explorers whose differences threaten to topple their latest—and by far— most crucial mission."-Strange World | Disney Wiki | Fandom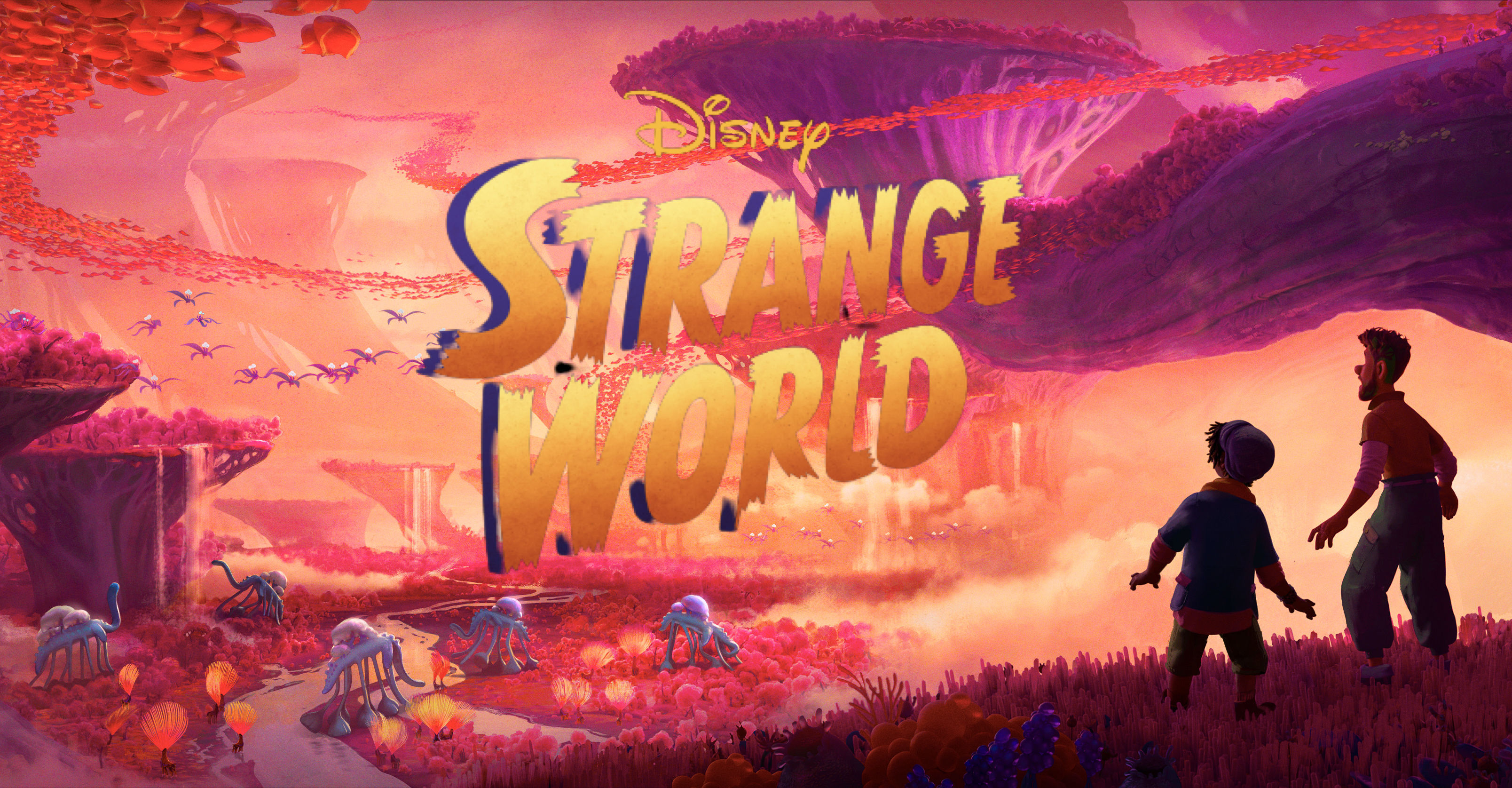 The Fabelmans Nov 23, 2022
A movie directed by Spielberg loosely based on his childhood growing up in Arizona.
Could be a crowd pleaser.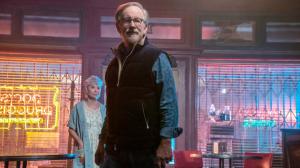 Guillermo del Toro Pinocchio Coming Out December 2022
And here is that other Pinocho. This one by Guillermo Del Toro.
Ewen McGregor is the voice of the cricket.
You can imagine the big difference between this and the Disney version.
Avatar 2 Coming Out Dec 16, 2022
At long last the sequel to one of the biggest money making films of all time.
At the same time it's also one of the most forgettable films of all time.
How will the sequel fair?
Aquaman and the Lost Kingdom DELAYED
Avatar Vs. Aquaman. What will people go to see?
Sci-Fi 'Dances With Wolves sequel or yet another superhero film.
Super Mario Bros. Coming Out Dec 21, 2022
After Guardians and Jurassic Park, Chris Pratt tackles the Super Mario Bro's.
"She-Hulk" (2022)
More Marvel goodness.
"The Guardians of the Galaxy Holiday Special" (Late 2022)
Oh Goodie. A short Marvel project with the Guardians.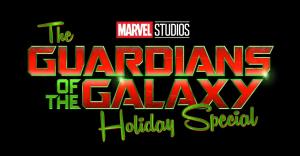 Other Movies Coming Out 
I didn't write about.
Redeeming Love Released Jan 21, 2022
'Redeeming Love' Irredeemably Exploits Actors and Viewers (thegospelcoalition.org)
The King's Daughter Released Jan 21, 2022
The Tiger Rising Released Jan 21, 2022
The Ice Age Adventures of Buck Wild Disney+ Original
The Wolf and the Lion Feb 4, 2022
Blacklight  Coming Out Feb 11, 2022
Death on the Nile Coming Out Feb 11, 2022
The Desperate Hour Coming Out Feb 25, 2022
Project Gemini March 15, 2022 (DVD)
 Apollo 10 1/2: A Space Age Childhood
The Duke Coming Out Mar 25, 2022
The Contractor April 1, 2022
The Bad Guys Coming Out Apr 22, 2022
The Northman Coming Out Apr 22, 2022
The Unbearable Weight of Massive Talent Coming Out Apr 22, 2022
Polar Bear Disney+ Original Coming Out Apr 22, 2022
Downton Abbey: A New Era Coming Out May 20, 2022
The Bob's Burgers Movie Coming Out May 27, 2022
Paws of Fury: The Legend of Hank July 15, 2022
Bullet Train  Coming Out July 29 2022
DC League of Super-Pets Coming Out July 29, 2022
Secret Headquarters Coming Out Aug 5, 2022
Samaritan Coming Out Aug 26, 2022
On A Wing And A Prayer Coming Out Aug 31, 2022
 Salem's Lot  Coming Out Sep 9, 2022
Are You There God? It's Me, Margaret Coming Out Sep 16, 2022
Halloween EndsComing Out Oct 14, 2022
Hocus Pocus 2Coming Out Oct 31, 2022
Lyle, Lyle, CrocodileComing Out Nov 18, 2022
Creed III Coming Out Nov 23, 2022
I Wanna Dance With Somebody Coming Out Dec 23, 2022