Broad Chorus Of Catholic Thinkers
WRN # 18 Cool Tunes From the Broad Chorus of Catholic Thinkers JUNE 30, 2022
Tunes From the BCCT on Holy Days and Holidays JULY 04, 2022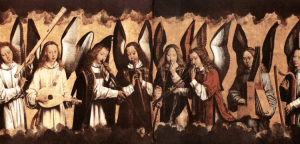 Tweeting to the Choir
25th Post: 25 Tweets From Twitter Catholics JUNE 15, 2020
Tweeting to the Choir: A Collection of Tweets MARCH 13, 2022
Tweeting to the Choir About Fatima and Marian Apparitions APRIL 02, 2022
Tweeting to the Choir About Twitter Discourse APRIL 03, 2022
Tweeting to the Choir About Religious Life APRIL 04, 2022
Tweeting to the Choir about the Best Mass APRIL 05, 2022
Tweeting to the Choir About Loving Your Others APRIL 12, 2022
Tweeting to the Choir About Prayer APRIL 20, 2022
Tweeting to the Choir About The After Life APRIL 21, 2022
Tweeting to the Choir About Pro-Life and Social Justice Issues APRIL 22, 2022
Tweeting to the Choir The Triune God MAY 20, 2022
Tweeting to the Choir About Your Kid's Life JULY 02, 2022
Tweeting to the Choir About The Rite of Right Writing JULY 03, 2022
Tweeting to the Choir About The Catholic Guy Tweetermatic Universe JULY 07, 2022
Tunes From the BCCT
Tunes From the BCCT on Holy Days and Holidays  JULY 04, 2022
Tunes From the BCCT on New Books Hot Off the Press JULY 05, 2022
Tunes From the BCCT on Podcasters and Youtubers JULY 06, 2022
Tunes From the BCCT on The Matthew 25 Works of Mercy JULY 08, 2022
Tunes From the BCCT on Social Justice Issues JULY 14, 2022
Tunes From the BCCT on Prayer JULY 15, 2022
Tunes From the BCCT on Holy God JULY 16, 2022
Tunes From the BCCT on Liturgy and the Eucharist JULY 18, 2022
Tunes From the BCCT on Religious Life JULY 20, 2022
Tunes From the BCCT on Family Life and Other Relationships JULY 21, 2022
Tunes From the BCCT on The Saints JULY 23, 2022
Tunes From the BCCT on Evangelization JULY 24, 2022
Tunes From the BCCT on Theological Catechesis JULY 26, 2022
Tunes From the BCCT on Culture JULY 27, 2022
Tunes From the BCCT on Pope Francis JULY 28, 2022
BCCT Posts
Listing to a Broad Chorus of Catholic Thinkers in June 2021 JULY 01, 2021
Some Catholic Hot Takes JULY 14, 2021
BCCT Assigned to this Place and Time SEPTEMBER 10, 2021
BCCT: What is Your Calling to Creativity? SEPTEMBER 24, 2021
BCCT- A Taste of Newer Patheos Catholic DECEMBER 30, 2021
BCCT: Some Internet Writing Advice JANUARY 17, 2022
22 + Thoughts About Easter From the BCCT APRIL 18, 2022
Multiple Personalities of a Broad Chorus of Catholic Thinkers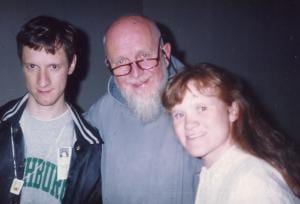 12 Catholics I Admire MAY 24, 2020 Featuring…
Jimmy Akin @ Jimmy Akin | Catholic Apologist @ Catholic Answers
René Albert @ Coffee & Crucifix: Patheos,
Dave Armstong @ Biblical Evidence for Catholicism: Patheos,
Fr. Robert Barron @ Word On Fire,
Fr. Casey Cole @ Breaking In The Habit | Reflections of a Friar in Training,
Deacon Steven D. Greydanus @ Decent Films – SDG Reviews ,
Fr. Benedict j. Groeschel @Father Benedict Groeschel Official Store
Scott Hahn @ Dr. Scott Hahn – The Official Site
Trent Horn @ Trent Horn | Catholic Apologist @ Catholic Answers
Peter Kreeft @ The Official Peter Kreeft Site
Mark P Shea @ Catholic and Enjoying It!: Patheos @ Mark P. Shea: One Voice in the New Evangelization
Fr. Mike Schmitz @ Fr. Mike Schmitz Archives – Ascension Press Media
Papal Statements During Wartime MAY 25, 2020
On the occasion of Memorial Day, here is a list of quotes by our pontiffs said during wartime or about the horrors' of war in general.
My Badass Post of Feminine Genius JULY 22, 2020 Featuring…
Maria Morera Johnson  Book: My Badass Book of Saints (2015) Ave Maria Press
Katie Cassady @Blessed is She
Elizabeth Scalia @The Anchoress
Lizzie Reezay
Dawn Eden Goldstein, S.Th.D @ The Dawn Patrol
Michelle Arnold @ Catholic Answers
Avellina Balestri @ Longbows & Rosary Beads @ Patheos Catholic
Eve Tushnet @ thecatholicwoman.com
Briege McKenna Book: Miracles Do Happen: God Can Do the Impossible (1987,2002)
Venerable Mother Mary Magdalene of Jesus in the Eucharist, C.P. (Taken from the Meditation of the day for Wednesday 22nd, 2020.
Simcha Fisher I have to sit down.
Jaymie Stuart Wolfe
Leah Libresco  Book: Arriving at Amen: Seven Catholic Prayers That Even I Can Offer (2015) Ave Maria Press
Jennifer Fulwiler @ Aleteia
Sr. Theresa Aletheia @ Pursued by Truth @ Patheos Catholic
Karina Fabian
Rebecca Bratten Weiss @suspended in her jar @ Patheos Catholic
Kristin Wilson O.C.D.S. The most womanly woman I know… My wife
New Media Catholics AUGUST 04, 2020
Featuring
Don Betnelli @ SQPN.com – Leading the Way
Father Dan O'Connell @ Father Dan O'Connell | CatholicTV
Brian Holdsworth @ Brian Holdsworth on uCatholic
Fr. Dwight Longenecker
Bishop Robert Reed @ Bishop Robert Reed | CatholicTV
Lino Rulli @ Lino Rulli – A Man With A Large Nose ON CATHOLIC CHANNEL
Fr. Kris Schmidt A Beggar's Heart
Brandon Vogt @ Brandon Vogt | God, Books, and Blogging
Fr. Roderick Vonhogen @ Trideo
Greg and Jenifer Willits @ Greg Willits – Speaker. Author. New Media Leader.
Mac and Katherine Barron @ Mac and Katherine Barron
Matt Weber @ Matt Weber | Crazy Catholic | CatholicTV
The Wisdom of Catholic Rigorous Vortex AUGUST 22, 2020
Just what is the Catholic Rigorous Vortex?
The Rigorous Catholics often declare something sinful where there is no official teaching by the church that certain things are sinful.
The Vortex Catholics deliver what they perceive as the hard-hitting truth. They believe lies and falsehoods are trapped and exposed by this truth.
I lump both of them together as the
Catholic Rigorous Vortex (CRV)
12 Interesting Fascinating Catholics and Christians  SEPTEMBER 23, 2020
Featuring
St. Padre Pio
Abortion Survivors
Gianna Jessen Abortion Survivor
Clarire Culwell Abortion Survivor
Doctors Aquinas and Augustine
St. Thomas Aquinas's Moving Corpse
Augustine of Hiphop
Exorcism at the Movies
Emily Rose
Exorcists Ed and Loraine Warren
Hidden Life, Dying for Christ
Blessed Franz Jägerstätter's Hidden Life
Sr. Clare Crockett's Hidden Life
Life Before Becoming Catholic Evangelists
Jimmy Akin P.D.
Father Mike Schmitz (AKA Robin: The Boy Wonder)
Working Monks
St. Joseph's Abbey
The Monks of the Most Blessed Virgin Mary of Mount Carmel
21 Catholic Voices  SEPTEMBER 27, 2020
Paul Elie, The Life You Save May Be Your Own (2004)
Dorothy Day (November 8, 1897 – November 29, 1980) becomes a Servant of God in 1992.
Thomas Merton OCSO (January 31, 1915 – December 10, 1968)
Walker Percy , Obl.S.B. (May 28, 1916 – May 10, 1990
Flannery O'Connor (March 25, 1925 – August 3, 1964
Doctors of the Church
 St. John of Ávila  (January 16, 1499– 10 May 10, 1569) is declared a Doctor of the Church on October 7th, 2012 by Pope Benedict the XVI.
St. Gregory of Narek (c. 950 – 1003/1011) is declared a Doctor of the Church on April 12, 2015 by Pope Francis.
Servants of God
Fr. Walter Joseph Ciszek (November 4, 1904 – December 8, 1984) becomes a Servant of God in 1990.
Terence James Cooke (March 1, 1921 – October 6, 1983) becomes a Servant of God in 1992.
Catherine Doherty  (August 15th, 1896 – December 14th, 1985) becomes a Servant of God in 2000.
 
Media Stars
Mother Angelica (April 20, 1923 – March 27, 2016)  founds EWTN in 1981.
Father Patrick Peyton is declared Venerable on December 18,2017.
Fulton Sheen becomes a Servant of God in 2008
A Variety of Popular Authors
Dale Ahlquist co-founded The American Chesterton Society  with the mission of promoting interest in the 20th century's most prolific English author, G. K. Chesterton.
Brother Guy J. Consolmagno, SJ  known as "The Pope's Astronomer,"  was named by Pope Francis to be the Director of the Vatican Observatory in  September 2017
Cardinal Timothy Dolan is a prolific Catholic bishop and writer.
Fr. James Martin is a prolific speaker and writer and is the editor of America Magazine.
Catholic Writers of Fiction
Karina Fabian is one of the founding members of the Catholic Writers' Guild, an American-based but international organization of Catholic writers, editors and illustrators.
Graham Greene (October 2, 1904 – April 3, 1991) was a prolific Catholic Novelist and short story writer.
Musicians
Dan Schutte co-authored "The St. Louis Jesuit Mass" in 1973.
John Michael Talbot is bestselling musician and author and founder of a monastic community known as the Brothers and Sisters of Charity.
Maria Von Trapp (January 26, 1905 –March 28, 1987) was the stepmother and matriarch of the singing group the Trapp Family Singers.
Knowing and Loving God: A Mediation in Quotes  OCTOBER 13, 2020
Featuring thoughts by
Fulton J. Sheen
Karl Keating
Frank Sheed
Sam Rocha
Alan Schreck
Cardinal Sean O'Malley
Cardinal Joseph Bernardin
Deacon Keith Fournier
Andy Otto
Fr. Michael Scanlan
Pierre-Marie Dumont
Malcolm Muggeridge
Father John Harvey
John Carinal O' Connor
A Non-Political Post about Encouraging Positive Catholics NOVEMBER 13, 2020
William Hemsworth blogs over at Patheos Catholic The Pursuit of Holiness blog.
Matthew Vincent Chicoine blogs in may different places. Voyage Comics, Epic Pew, Catholic Exchange are his regular websites. In the past he wrote for Catholic Stand, Catholic Insight, and did book reviews for Homiletic and Pastoral Review.
I can't talk about positivity and civility and not mention.. Jimmy Akin.
 Fr. Matthew P. Schneider LC is an example of priestly holiness, gentleness and common sense. Fr. Matthew also happens to be autistic which brings a unique worldview to his role as a Catholic priest.  He blogs his inspirational writing  over at Patheos Catholic Through Catholic Lenses. He sounds like the priest I would want to hear my confession.
Some of the most insightful insights I receive on my timeline come from President and CEO of Ignatius Press Mark Brumley
and Deacon Steven D. Greydanus founder of Decentfilms.com.
Avellina Balestri is a inspiring young writer who blogs over at Patheos Catholic Longbows & Rosary Beads and is Editor-in-chief at Fellowship & Fairydust.
My personal friend Renee Mulhare is an prolific author and writer of horror fiction. She is an author looking for people to entertain with her spooky tales. Check her out on Goodreads.
For some reason I really like to talk about the glories of speculative fiction women authors. Avelenna covered Fantasy and Renee horror and for Science Fiction we have Karina Fabian. 
Sister Christina Marie Neumann works at St. Anne's Living Center in Grand Forks, North Dakota.  And she also blogs at Our Franciscan Fiat the blog of the  Franciscan Sisters of Dillingen in our Hankinson Province.
It is inspiring to watch a young, pretty, energetic and plucky Catholic young woman talk about the truth of our  Catholic faith. Lizzie Reezay is unique among modern Catholic apologists.  She started out as a young protestant teeny bopper and blossomed into a young adult convert Catholic. She is delightful and worth listening to for spiritual pluckiness.
I find Pope Francis  to be a good and inspiring leader of our church and is as clear as a bright sunny day. I don't care what anyone else says he is our holy father here on earth.
But I'll end with 1 more inspiring female. She is usually positive and is not cruel or mean. She knows how to laugh hard and can also cry very easily. She is passionate about her faith even if she actually struggles with it. She doesn't write or blog all that often but when she does it is usually poetic. I just want to hug her because she is so lovely and wonderful. I may be biased but she is just one of my favorite people. Her name is Kristin Wilson 
There are so many more people I could put here in detail…
Bishop Barron and Word on Fire ministries who helps me to Love Jesus more.
Fr. Mike Schmitz and Father Casey Cole  who help bring practical common sense to spirituality.
Joe Harder who leads the FB group The Best of Everything: A Banquet to Which Everyone is Invited.
David Mills a source of wit and great writing.
Christin Jezak A beautiful young catholic actress.
Lino Rulli– Your source for pure Catholic pleasure and comedy.
Bishop Robert Reed and CatholicTV America's Catholic TV Network
Sr. Theresa Aletheia Noble, FSP– who sweetly helps you think of death and meeting God through the ancient discipline of memento mori.
Caroline Furlong another great Sci-Fi female Writer
Bob Rice- Youth Leader. Professor. Family Man. Great Singer. All around great guy.
Jaymie Stuart Wolfe  Writer. Mother. Another Great Singer.
Domenico Bettinelli who leads the Catholic Nerd podcast network SQPN
Tom and Noelle Crowe finds the hidden gems and compelling stories of Catholic Americans who have contributed to their nation by virtue of their faith over the past three centuries in the great podcast American Catholic History
A Better Discourse JANUARY 14, 2021
Someone knew that I was a writer and thought that this conference would be a good idea for me. At times I'm not sure people know who I am, but here I was listed in a group of popular Catholic writers that included Father Larry Richards, Brandon Vogt, Mark Shea, Gloria Purvis, Michelle Arnold and many more great writers and thinkers.
I must say being invited to an online conference with so many great and wonderful writers lifted me out of my depression of the night before. Someone knew who I was. It was just what I needed to hear at the time.
Meet the Speakers of A Better Discourse JANUARY 16, 2021 Featuring…
Sherry Antonetti
Fr. John LoCoco
Eric J. Demeuse
Jennifer Fitz
Leticia Ochoa Adams
David Mills
Grace Mazza Urbanski
Melanie Bettinelli
Br. Joe Hoover, SJ
Caroline Harvey
Larry Denninger the Catholic Misfit
Will Duquette
Rebecca Frech