Our Catholic world is filled with interesting and fantastic stories of ordinary and extraordinary people, places and things. In the words of Ferris Buller, who wisely said,
"Life moves pretty fast. If you don't stop and look around once in a while, you could miss it."
I don't want you to miss knowing about these particular individuals I'm going to introduce to you in this article.
In my post Laborers in the Vineyard of the Lord I introduced you to 12 saints including St. Padre Pio who performed miracles, conversed with angels and demons and could bio locate. I mention him here because today is his feast day and he is definitely an interesting fascinating person and I wanted to acknowledge him. Some of the people on this list are with him in heaven (perhaps purgatory as well) and some of them still need his prayers here on earth. Padre Pio pray for us.
But now I am about to introduce you to 12 more interesting fascinating people.
I like to introduce my readers to other Catholics and other interesting fascinating people you might not know about or well-known Catholics you might not know everything about. Here are some of these people to delight your day and make you ponder about life, love and other mysteries.
Abortion Survivors
Gianna Jessen Abortion Survivor
Gianna Jessen is one of many aborted babies who survived an actual abortion. Her 17-year-old mother went to have an abortion by the procedure of saline solution which burns a baby. But instead of dying in an abortion clinic she was born in one. She is now a pro-life advocate, speaker, writer, and singer. She is an inspiring and wonderful human being that gives reality to the fact that abortion is a procedure that kills a living human being.
Her story inspired the movie 'October Baby'. She has a song featured on the soundtrack. Her voice is just heavenly to listen to.
See Deacon Steven D. Greydanus's review of October Baby
God is using Gianna to remind the world that each human being is precious to Him. It is beautiful to see the strength of the love of Jesus, which he has poured into her heart. My prayer for Gianna, and for all who listen to her, is that this message of God's love will put an end to abortion with the power of love –Saint Mother Teresa
Learn more at Gianna Jessen.com
Clarire Culwell Abortion Survivor
Claire is another illustrated example of the reality that abortion kills a living human being. Her twin was aborted. She was not.
This morning I drove through the mountains in California thinking about my twin. I thought about how I used to watch Mary Kate and Ashley with my sister, Rachel, growing up. I had a fascination, and almost a connection, with their "twin-ness."

"That could be me!" I remember thinking. I wanted it to be!

When I found out that I was a twin, it shocked me. Had I wanted it to be true all of those years because it actually was?
They say that twins bond with their twin. I imagine that I witnessed what happened to my twin in pure heartbreak. I imagine I was fighting for my twin, wondering what was happening and wanting it to stop. It could have easily been me that was aborted but for some reason, they made a mistake, and they missed me.

Doctors say that survivors' bodies remember. I wonder if that is why I have chronic pain and fatigue. I wonder if that is what keeps me fighting so hard for what is right because subconsciously, I remember what happened to my twin. I will never know but I will continue to fight for my twin, and so that others don't have to be survivors like me, and so that another twin doesn't walk this earth not knowing what it feels like to have their other half by their side.
#abortionsurvivor #twinabortionsurvivor #twins
Claire Culwell: Twin Abortion Survivor on FaceBook (April 7)
Read about her story in Survivor: An Abortion Survivor's Surprising Story of Choosing Forgiveness and Finding Redemption
Doctors Aquinas and Augustine
St. Thomas Aquinas's Moving Corpse
Some bodies just can't be laid rest. Doctor of the Church and Patheos Catholic favorite author and saint, gets the Fulton Sheen treatment of shifting around a beloved Catholic's corpse. St. Thomas Aquinas remains were placed in the Church of the Jacobins in Toulouse in France because he supposedly lived in a cell there. This is A monastery in Naples, Italy near the cathedral of St. Januarius where he was laid to rest on January 28th, 1369. For some reason they moved him in 1789 to the Basilique de Saint-Sernin, Toulouse. But he moved back to the Church of Jacobins in 1974.
Augustine of Hiphop
Doctor of the Church St. Augustine inspired the creation of the person known as Augustine of Hiphop @hiphopaugustine
Here are some of his fresh beats off of Twitter…
love God, love neighbor, yo — that's my motto / rhymes so good they work ex opere operato

I serve a king who chose thorns over bling that's why I can sing "yo Death, where's thy sting?"

don't succumb to dejection bout a temporal election we been elected for bliss in the promised Resurrection

I aint no Arian straight Trinitarian three co-equal Persons wit a love unvarying
Learn more in a ChurchPop article about Augustine of Hiphop
Exorcism at the Movies
Emily Rose
On September 21, 1976- Anna Elisabeth "Anneliese" Michel (September 21st, 1952 – July 1st, 1976), the inspiration for the film The Exorcism of Emily Rose (2005) dies. The year before her death this young German woman underwent a Catholic exorcism. She was diagnosed with epileptic psychosis (temporal lobe epilepsy) and had a history of ineffective psychiatric treatment.
The movie based on her life is not a straight-out horror film. It is more like a courtroom drama with horror elements. The film however seems to go beyond the description of any one genre. Those of you, who might like to see it but are expecting 'The Exorcist', can rest assured. See the movie without fear, but be prepared to grab the person next to you.
While the movie Constantine with Keanu Reeves used spiritual warfare in a purely mythological way to create just another action film, 'Emily Rose', uses spiritual warfare not just to tell a good compelling courtroom drama, but to bring to light the reality of a world apart from our own. It does not shove this reality down your throat but presents questions and facts and lets you like the jury in the film decide for yourself. And my verdict is that this is one of the most faith affirming movies Hollywood has put out since the "The Passion". At least this is what I wrote about it back in 2005 when it first came out.
See Deacon Steven D. Greydanus's review of The Exorcism of Emily Rose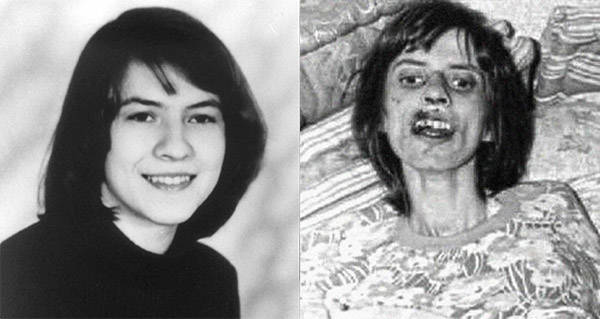 Exorcists Ed and Loraine Warren
The movie 'The Conjuring' contains very little profanity or bad language. There are no steamy sex scenes or nobody walking around nude. The violence is tame and mostly bloodless. There is also very brief depictions of alcohol use and nobody is seen smoking or lighting up a cigarette. The movie makers were going for a PG-13 rating but yet despite the lack of all those objectional things it got an R rating anyway because the film was just to damn scary for a wimpy lower rating.
It spawned a sequel with a third movie on its way and a whole lot of spin-offs totaling 7 in all so far. The main films in the series are based on the real life demonologists and paranormal investigators Ed Warren (September 7, 1926 – August 23, 2006) and Lorraine Warren (January 31, 1927 – April 18, 2019) who also claimed to be clairvoyant and a light trance medium. There most famous case was not the one depicted in the film but the investigation of the events that were made into the film The Amityville Horror, which has 17 films in its franchise. While they were alive, they had an Occult Museum with evil trinkets from their many cases. Many of their cases have been turned into movies.
In the movie there is a creepy evil looking porcelain doll named Annabelle that is based on a real possessed doll. Annabelle was popular enough to spin off into her own movie series. Although the doll in the movie is menacing and scary, in real life the doll was actually a used Raggedy Ann doll. I suppose a demonic Raggedy Ann Doll just doesn't pack in the scares compared to one that looks sinister, but if you remember the Twilight Zone episode with Talking Tina, you realize that it is possible to make innocent looking things appear evil.
See Deacon Steven D. Greydanus's review of The Conjuring
"Saint Michael the Archangel, defend us in battle. Be our protection against the wickedness and snares of the devil; May God rebuke him, we humbly pray; And do thou, O Prince of the Heavenly Host, by the power of God, thrust into hell Satan and all evil spirits who wander through the world for the ruin of souls. Amen."
Although this prayer is no longer recited at the end of Mass, I ask everyone not to forget it and to recite it to obtain help in the battle against the forces of darkness and against the spirit of this world.
— Saint Pope John Paul II, Regina Caeli, 24 April 1994
Hidden Life, Dying for Christ
Blessed Franz Jägerstätter's Hidden Life
'A Hidden Life' is director Terrence Malick's film about the life of Catholic martyr Franz Jägerstätter played by August Diehl. His wife Fani Jägerstätter is played by Valerie Pachner. The story of now blessed Franz was little known outside the small village of St. Radegund, Austria and might never have been discovered, were it not for the research of Gordon Zahn, an American, who visited the village in the 1970s. But like St. Therese of Lisieux, a person hidden away in a convent, God decided that the world should know about this witness to Christ against the evil of the Nazis.
The filmmakers actually shot footage at the house of house of Jägerstätters in St. Radegund where they lived. August Diehl and Valerie Pachner were able to met with the daughters of Franz and Fani's -Maria, Rosalia and Aloisa- who were still living in the same village that their parents had lived in. They got to see a special screening of the film in their homes before the world premiere. They gave it a thumbs up approval rating.
He was Beatified on October 26, 2007, in Linz, Austria by Pope Benedict XVI.
I have faith that God will still give me a sign if some other course would be better…. Christ, too, prayed on the Mount of Olives that the Heavenly Father might permit the chalice of sorrow to pass from His lips – but we must never forget this part of his prayer: 'Lord, not my will be done but rather Thine.- Blessed Franz Jägerstätter
St. Radegund (c. 520 – 13 August 587) was a Thuringian princess and Frankish queen, who founded the Abbey of the Holy Cross at Poitiers. She is the patron saint of several churches in France and England and of Jesus College, Cambridge.
See Deacon Steven D. Greydanus's review of A Hidden Life.
Sr. Clare Crockett's Hidden Life
Clare Crockett's goal was to become a Hollywood star. She was a party girl interested in beer and hooking up with boys. That is until God transformed her life at 17. She eventually became Sr. Clare Crockett. She was part of the community of Servant Sisters of the Home of the Mother that was headquartered in Valencia, Spain. She served in various places including Jacksonville, Florida and became a missionary sister in Ecuador. On April 16, 2016, a 7.8-magnitude earthquake struck Ecuador, killing at least 676 people, including Sr. Clare Crockett.
Two years later her order released a film about her remarkable life in both English and Spanish. "All or Nothing: Sr. Clare Crockett" now has more than 3.5 million views on YouTube. Just this month the nun responsible for the movie Sr. Kristen Gardner released a book on September 8, 2020 about her life called "Sr. Clare Crockett: Alone with Christ Alone" .
Already reports of miracles are being reported to her community including fertility miracles attributed to Sr. Clare's intercession. I hope that reports of miracles continue to pour in, as I and probably many others would like to see her canonized. She is a very inspiring soul who I hope more people learn about.
She is the Patron Heavenly Companion of the Catholic Bard.
Honestly, the vocation to the religious life is such a great gift that it confuses the person chosen. God fixes His gaze on a poor soul so that she can live with Him and in Him, and in that way help Him save the world. That really is crazy… but, blessed craziness! We would be crazy if we did not respond to what God asks of each one of us, because what He asks is the best for us. We have been created for great things, not for comfort.- Sister Clare Crockett.
Life Before Becoming Catholic Evangelists
Jimmy Akin P.D.
Before he was a well known renowned Catholic apologist and expert on all things mysterious, Jimmy Akin was a Private Detective. My idea for a TV series pitch would be Jimmy Akin: Mysterious Detective. It would be a Catholic version of the X-Files. We would have to team him with a priest. Someone like Fr. Mike Schmitz who almost was cast in Batman Forever.
Not a lot of people know that I used to be a private detective in real life. I didn't do it for long, but one summer when I was in grad school—the summer my wife passed—I worked as a private detective in Arkansas, so I have caught and arrested people. That's always a tense experience that gets your adrenaline pumping, because you don't know how the subject will react. You don't know if they are carrying a gun or if they will fight. I've been in situations where my partner and I would have to tag-team to subdue a subject. If he'd get out of my grasp, my partner would grab his shirt and hold on long enough for me to tackle him and wrestle him to the ground. It could take a while to unwind after a situation like that!

One guy who didn't fight was a man who had modified a trench coat so that he could shoplift items from a store. He'd knocked the bottoms out of the pockets, so anything he concealed went to the bottom of the coat, and it could hold much more. When we arrested him, he was indignant. He had pretensions of being an author and claimed to be stealing as part of his research process. I like to think we helped him research how the criminal justice system works.- Jimmy Akin
See Jimmy Akin's Mysterious Interview for more..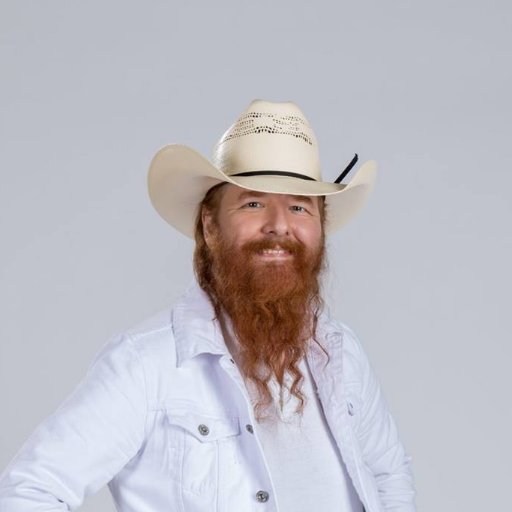 Father Mike Schmitz (AKA Robin: The Boy Wonder)
Before he was a well known beloved Youtube personality dispensing wisdom and spiritual consolation to seekers of God, he was almost cast in the role of Robin in Batman Forever. But instead of playing the boy wonder, he ended up going to seminary and became a wonderful priest fighting bad theology instead of bad guys.
"And so the audition went really well, so after I auditioned for Robin, they said, 'Would you want to audition for another movie we're casting?' And I said, 'Sure.' So they said, 'Ok.' [We] act out the scene, they filmed it. They were like, 'That was so much fun we're going to submit you, we think you'd be good as that character.'

"The movie was called Hackers, and I auditioned for the male lead. I didn't get it.

"But it's interesting because the male lead played opposite the female lead, and the female lead was played by Angelina Jolie. And those two people ended up marrying each other. So, I could have been the first ex-Mr. Angelina Jolie. That could have been part of my story."
ChurchPOP Editor, Revealed: Fr. Mike Schmitz Almost Played Robin in "Batman Forever" (Jan 7, 2017) ChurchPOP
Here about this story here which includes abortion survivor and pro-life advocate Gianna Jessen and Dr. Andrew Mullally of Credo Family Medicine.
Here is Fr. Mike telling his story about almost being Robin. He also tells about how he didn't drink coffee before becoming a priest. I wonder if he ever drinks Mystic Monk Coffee?
Working Monks
St. Joseph's Abbey
In my home state of Massachusetts, in the town of Spencer Massachusetts lies the cloistered monastery of Saint Joseph's Abbey. They are Catholic monks of the Cistercian Order of the Strict Observance, popularly known as Trappists. They dedicate themselves to living out the Rule of St. Benedict that emphasizes the importance of ora et labora or "pray and work." When they are not praying and contemplating the mystery of Christ and his church, they are busy brewing beer and making jelly to spread on your toast and PB and J sandwiches.
St. Joseph's Abbey was founded in 1950, the year Pope Pius XII declared the Assumption of Mary a dogma of the Catholic Church. In 1954 they first produced Trappiest Preserves. I have a bottle of Blueberry Preserve and Boysenberry Seedless Jam in my cupboard. The selling of this jelly helps to run and support the abbey.
The Trappist monks in Spencer Massachusetts produce this extra-special jam that is rich, dense and blueberry filled. Compared to the syrupy Smucker's and others this seems like the caviar of jam. The Trappists have some other good flavors too, including raspberry. Buying a pack of 6 online is less expensive and quicker than searching around the store aisles for it as it is frequently sold out.-Robert J. Crowley 5.0 out of 5 stars Best Preserves in the World (March 3, 2020) Amazon Review
Not satisfied with just making Jelly, the monks wanted to be like other Trappist monasteries and started brewing Spencer Trappist Beer in 2013. It is the first and only certified Trappist beer brewed in the United States.

The monks at the abbey also make liturgical vestments under the brand of The Holy Rood Guild. So after Mass if you're a priest, you can enjoy a beer with some jam on your bread while still in your Sunday vestments.
Some of SJA's more well-known monks include Fr. Thomas Keating, O.C.S.O. (March 7, 1923 – October 25, 2018). He was one of the one of the principal developers of the contemporary method of contemplative prayer known as Centering Prayer. He was also a prolific author and has written lots of books.
"Silence is the language God speaks, and everything else a bad translation." Fr. Thomas Keating
Dom Augustine Roberts became the fourth Abbot in June 1984 and served two six-year terms. He wrote an autobiography called Finding The Treasure: Letters From A Global Monk (2011)
These letters from a "global monk" will not disappoint any-one fascinated by the paradox of a monk who, rooted by vow to his monastery, nevertheless becomes a world-trotter precisely out of deep obedience. Despite his own intentions to live as a pure contemplative, Dom Augustine has come to embody in a wholly unexpected way Thomas Merton's favorite definition of a monk: someone who belongs everywhere and to everyone precisely because he does not, in the usual sense, belong anywhere or to anyone in particular. –Brother Simeon Leiva, OCSO
The Monks of the Most Blessed Virgin Mary of Mount Carmel
While the cloistered Trappist monks of Spencer Mass, follow the Rule of St. Benedict and brew beer, the cloistered Carmelite monks of the Most Blessed Virgin Mary of Mount Carmel follow the rule of St. Albert and brew coffee. Their monastery is located in the Rocky Mountains of northwestern Wyoming near Yellowstone National Park. They started brewing Mystic Monk Coffee in 2007 as a way of supporting their monastery.
Mystic Monk Coffee has expanded to offer more than just bagged coffee. There are the single serve Monk-Shots, the Coffee of the Month subscription club, premium Mystica teas, monastic double-handled mugs and more. We invite you to join the growing number of coffee drinkers who enjoy Mystic Monk Coffee every morning.
Mystic Monk Coffee – Real Monks, Real Good Coffee. -From Website
Awesome Coffee! As soon as I opened the Amazon box the beautiful aroma of Rum Pecan filled my entire house. I opened the bag and was greeted by the glossiest coffee beans I had ever seen. I was overcome by excitement and I had to brew up some coffee right away. I ground the beans, placed the grounds in my pour over and enjoyed a cup of the best coffee I have ever had. Believe me, I don't just call any old coffee "the best" but this isn't any old coffee. This is Mystic Monk Coffee! And it is Awesome!


Mango Flavor Name: Royal Rum Pecan (Flavored)Size: 2 Pound (August 25, 2018) Amazon Review