There are a lot of members of the Broad Chorus of Catholic Thinkers posting articles, videos and podcasts online. So much in fact that one really doesn't have the time, energy or computer bandwidth to read all the good things being written up and slapped on a web page. And so I decided to bring examples of a 132 of them together in one post. It consists of bits of Orthodox Catholic thoughts from the Catholic Rigorous Vortex and the Liberal Hippie Catholics and everyone else in-between.
WRN # 18 Cool Tunes From the Broad Chorus of Catholic Thinkers
The diversity of thought within Catholic teaching, like variety within the strictures of sonnets, is one of its most beautiful features. It is nevertheless important to listen, as much as we can, to a broad chorus of Catholic thinkers. I have found great consolation in the fact that someone holier and smarter than myself has likely asked my questions already; my job is to find them and to listen, and then to make as many people as possible read block quotations about it.
Sharon Kabel , OSB vs. UFO: Stanley Jaki and the Theology of Aliens (June 16, 2021)- OnePeterFive
But of course with so many samples of things to look at in one semi-long post, several nifty, pithy and unique writings and more can get lost in the shuffle. So I decided to take what I gathered and break it up into smaller posts based on themes instead of particular individual Catholic websites. I even added a few other things not found in the larger collage of writings.
In this issue I present to you tunes from the BCCT on…
The Saints
Notes about your extended family in heaven.
Who's the patron of your state (political or spiritual)? Condition (physical or spiritual)? Vocation (monetary or spiritual)? Hobby? Maybe you can find out here.
This site has information on topics with patron saints, and profiles of those saints. Profiles have portraits, biographical information, areas of patronage, prayers, links to related sites, readings, etc. It's not complete – I keep finding new topics, there are hundreds of saints not yet listed, and there's lots of information to add, so the site will continue to grow and change. Thanks for stopping by.
Martyrs: 2 Mexican Priests Killed Defending Parish
"Crime has spread everywhere, disrupting the daily life of our entire society, affecting productive activities in cities and the countryside, exerting pressure with extortion against those who work honestly in markets, schools and small businesses, along with medium and large companies. (Criminals) have taken over the streets, neighborhoods and entire towns, as well as roads and highways," the bishops said in their June 23 statement.
"Most seriously, (criminal groups) have expressed themselves through levels of inhuman cruelty in executions and massacres that have made our country one of the most insecure and violent places in the world."
Jesuit Fathers Javier Campos Morales and Joaquín César Mora Salazar died defending their parish in Cerocahui, in the Copper Canyon of Chihuahua state, which serves the Indigenous Tarahumara population.
David Agren, After Jesuit murders, Mexican bishops urge president to revise strategy  (June 23, 2022) Catholic News Service
Martyrs: Slaughter in Nigeria
On Sunday, June 5, Solemnity of Pentecost, the Catholic community of Nigeria suffered a terrible attack, which left some 21 people dead.
"The terrible massacre perpetrated in a Catholic church in Nigeria has not received the importance it deserves  in many of the world's main media. In fact, a second-class suffering exists that causes another suffering, which stems from feeling forgotten, from witnessing that one's sorrow, no matter how great it is, is not worthy of attention
Elizabeth Owens Massacre of Catholics in Nigeria. Pope Speaks Out. The Media Is Silent About This "Second-Class" Suffering (JUNE 07, 2022) – ZENIT – English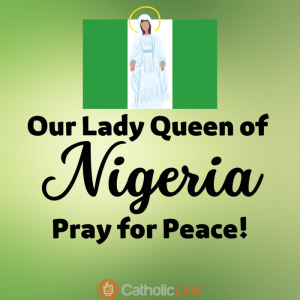 Saints: Class of 1622
America's Catholic Television Network®. Mass every day, live and on demand.
http://WatchtheMass.com, http://CatholicTV.com.
 Saints: Class of 2022
Last month, Pope Francis held the first canonization in St. Peter's Square since 2019. Our church now has 10 new saints – six men and four women – from whom we can learn and to whom we can draw close in friendship.
"Meeting" new saints is like getting to meet a new family member. Just think about it: you may not know them now, but one day in the future, you may attend a church named after one of these new saints. Perhaps your grandchildren or great-grandchildren will go to a school named after one of them. You could receive treatment in a hospital named after them. The saints' place in the life of the church is eternal, and witnessing their elevation at this particular time in history is a special privilege.
Learn about these saints, invite them into your prayer life, and ask for their intercession. Most of all, thank God for the gift of their beautiful witness to the Church and for all the ways we can grow closer to God in friendship with His saints.
Laura DeMaria Meet the Church's 10 Newest Saints (30 June AD 2022)– Catholic Stand
Saints: Diversity
The saints venerated in the early Church reflect its diversity, from St. Ephigenia princess of Ethiopia to St. Shemon Bar Sabbae of modern Iraq, from St. Mary of Egypt to St. Alban of England. But as the Church of Rome became more distant from her sister Churches in India and Lebanon and Ethiopia—divided by politics sometimes as much as geography—the canon of saints became (understandably) whiter. And though the Gospel was eventually preached to the ends of the earth, it took some time for the canon to reflect the global Church in its diversity.
Meg Hunter-Kilmer In Praise of Saints Who Truly Reflect the Global (Not Just European) Church (February 04, 2022)  Church Life Journal | University of Notre Dame (nd.edu)
Saints: Don't Forget the Blesseds
The spiritual life is often described as a journey. To be beatified by the Catholic Church, or named "Blessed," is to receive official recognition that a person has reached an end to that journey and enjoys the beatific vision, or to "be in heaven." But the journey of the Blessed is not over. There's another, often unseen, leg: the journey back to us on Earth, the conclusion of which is recognized by the church when it canonizes a person as a saint.
God is on top of the mountain, of course, because God is everywhere. But when the seeker gets to the mountaintop, she finds that God has also gone on a journey. Without knowing it, while climbing the seeker passed God descending into the valley of love and war. God is only complete when incarnated among us. And so, to be a fully actualized human being, purified and divinized, one must live among us. Thus, the Blessed turn around and make the journey back down the mountain into our struggles of love and war, not separate from our world but at the heart of its mystery. DAMIAN COSTELLO Learning to love the saints? Don't forget the blesseds – (January 18, 2022) U.S. Catholic (uscatholic.org)
Saints: Doing it the Hard Way
Catholics do everything the hard way. Just look at our saints: rich people who decided to be poor, attractive people who became nuns, powerful people whom everybody respected until they decided to be all picky about doctrine this or dogma that. Then there are countless people who, in the prime of life, practically volunteered to be dead.
These people are the Catholic Church's celebrities. The thing is, nobody thought so at the time. Everybody thought they were nuts. Nobody looked at St. Francis and said, "Someday you are going to make a great garden statue." They said, "You just gave up a fortune to live like a leper. Aren't you taking this God thing a little far?"
Susie Lloyd Catholic Life the Hard Way Is Easier (June 16, 2022) Catholic Answers
Saints: Eastern Saints
Saints: Finding a Saint Like You
Saints: Imperfection of the Saints
St. Catherine of Sienna preached a Crusade, saying that it was better to go fight the heathen and regain the holy land, than for the Italian cities to be fighting among themselves. And on the other hand our Lord said through her, "I have left myself in the midst of you, that what you do for these, I will count as done for myself." And in this she was thinking of the poor.
And St. Teresa of Avila prayed that before her nuns became rich and lived in fine buildings, the walls would fall upon them and crush them. Yet she accepted money from her brothers who went to the New World to make their fortunes. Those fortunes were made by robbing the native population, enslaving them, even wiping them out completely (after baptizing them and anointing them first perhaps.) Hard not to be cynical, hard not to judge. Fr. John J. Hugo said that one could go to hell imitating the imperfections of the saints. He also said that we loved God as much as the one we loved the least. What a hard and painful thing it is to love the exploiter. When I was interviewed by Mike Wallace on television, and he asked me, "Do you think God loves a Hitler and a Stalin?" I could only quote, "God loves all men. God wills that all men be saved."
Dorothy Day: "About Cuba" (1961) and "More About Cuba" (1963) (walterlippmann.com)
Saints: Inspiration
I am not a Catholic, so the saints have never played much of a role in my religious practice. While many of their names are familiar to me, and I know a few of their stories, I do not pray to the saints, nor do I venerate them in any particular way. Nevertheless, there is one saint I particularly admire: Saint Maria Goretti.
Amid my struggle with sinful thoughts, Maria Goretti will show me that even the most unspeakable acts can and should be forgiven. Her deep religious faith will remind me that my efforts are not merely an attempt to comply with an abstract rule, but an absolute necessity if I wish to follow Christ – for I cannot claim to love God if I do not love His children.
Megan McKinstray Saint Maria Goretti and Me   – Fellowship & Fairydust (fellowshipandfairydust.com)
Saints: Many Ways to Sanctity
There's also many ways to sanctity. St Therese became a saint by enduring her mediocre community; St Teresa became a saint by vigorously reforming hers. I always felt tremendously sorry for Sr Pia, Padre Pio's sister. She was a Brigittine nun, and her community went to pot in the wake of Vatican II. Sr Pia left with another sister, and they shared an apartment and continued to live their religious lives as best they could. It's not clear if she was ever given a dispensation, although it's very likely. But Padre Pio was furious with her and considered her a deserter living in a state of disobedience. I think he was wrong, and I'm allowed to think that, because Padre Pio had heroic virtue, but he wasn't infallible. I suspect that Sr Pia had heroic virtue as well, but it just looked a bit different from his.
Dr. Philippa Martyr Guest Blog: Thoughts on Spiritual Abuse, Rewilding, and the Discalced Laity | Gaudium et Spes 22
Saints: Married Couple Patrons of 10th World Meeting Of Families
Blessed Luigi and Maria Beltrame Quattrocchi are the official patrons of the 10th World Meeting of Families taking place in Rome on June 22-26.
The Italian couple was married for 45 years, enduring two world wars together and nurturing their four children's vocations in service of the Church amid unprecedented difficulties facing Europe.
Both of their sons became priests in the 1930s and went on to concelebrate the beatification Mass of their parents with John Paul II in 2001.
Courtney Mares (CNA)Official patrons of the 10th World Meeting of Families -(6/21/2022)  Living Faith – Home & Family – News – Catholic Online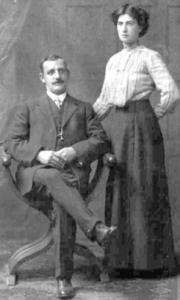 Saints: New Pathways to Sainthood
Although it has received little notice, Pope Francis introduced a new pathway to sainthood on July 11, 2017, recognizing individuals who, although not martyrs in the traditional sense, put their lives in danger out of compassion for others and died as a consequence.
"It is certain," said the pontiff, "that their heroic offering of life, suggested and sustained by charity, expresses a true, full and exemplary imitation of Christ and, therefore, is worthy of that admiration which…the faithful usually reserve for those who have voluntarily accepted the martyrdom of blood or have exercised the Christian virtues to a heroic degree."
The Holy Father's new category is much needed, since it creates an avenue for those in contemporary times whose heroic witness to the gospel falls somewhere between martyrdom and an extraordinarily holy life. Without the pope's new category, opportunities to inspire future generations would be lost as the stories of selflessly courageous individuals vanish over time.
DONNA WHITSON BRETT AND EDWARD T. BRETT Pope Francis' new pathway to sainthood clears the way for a woman religious  (December 1, 2020) (uscatholic.org)
Saints: Padre Pio's Secret to Holiness
Saints: Oddity of Saints
Eamon Duffy, in his book Faith of Our Fathers, argues a really assaulting point. He says that saints in the premodern world were mostly venerated not because they were good examples but because they were "wholly other" wild prodigies and awe-inspiring miracle workers.
Unlike most contemporary saintly portrayals, Duffy argues, the more saints of times past were unlike the rest of us, the better. In other words, odder = better. Saints bring to our common lives the uncommon and dissonant mystery of God. Saints allow ordinary folks to see and touch the transcendent in reliquaries filled with bones, blood, flesh, hair, and clothing. They reveal to us that the "stuff" of this world is, bit by bit, being translated into the world to come. The body of a saint is a locus of an unpredictable and supernatural power that threatens to, at any moment, rip open the veils of time and space.
While all of the Catholic reasons for venerating saints need to be balanced, maybe we need to attend more to the God of the Odd and the Christ of Folly. Maybe such veneration will restore to our faith a more vertical orientation, and punch some sizable holes in modernity's silicon ceiling and linoleum floor.
Dr. Tom Neil We Need Strange Saints(OCTOBER 25, 2021) Word on Fire
Saints: On the Road to Sainthood
Christian culture that's fun, informative, & inspirational.  A service of @EWTNews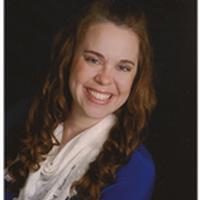 "Courageously surrender your fears to Christ and boldly move forward in doing the good."
Michelle Christine Duppong said these words in her Dakota Catholic Action "Run to Win" column on Sept. 4, 2014, approximately one year prior to her death.
Saints: Sister Claire  Not Yet Canonized Saint
Edward M Smith@EdMSmith: Have you seen 'All or Nothing' the film about the young woman from Derry, Northern Ireland,who was on her way to be a famous actress but became a nun. Sister Clare Crocket. When she was leaving home..Her mum cried and begged her not to go to become a Nun. Her story is glorious.
Saint: Still Sticking Around Earth
HIS name is Juan Vicente Pérez Mora, he's Venezuelan, passionate about his faith, prays the rosary twice a day, and was named in the Guinness World Records as the oldest man in the world.
Mr Mora was born on May 27, 1909 and this year he turned 113 years old.
Saints: Saints of Summer
When I was a child, and my parents and grandparents would teach me lessons about our faith and our Saints, I always pictured the Heavenly "offices" of our saints as bustling places, with requests flooding in and prayers on our behalf going out. But, as I grew up, I realized that some Saints are more "popular" than others. Our Blessed Mother is extremely busy. St. Jude is pretty busy. St. Anthony is very busy (and requests that you keep better track of your items). But how about the saints that we don't turn to a lot, whom we've barely even heard of? They are there, and they would love to hear from you!
Why not start talking with them this summer?
DUANE HYLAND · The Saints of Summer  (JUNE 17, 2022) – Where Peter Is
Saints: Shia LaBeouf as Padre Pio
Many of us are eagerly awaiting the new movie about the much-loved Italian saint Padre Pio. In an interesting move, considering his less than saintly past, the actor Shia LaBoeuf was cast to play the Capuchin friar.
However, in true LaBoeuf style, he totally embraced the role and spent time at a Franciscan Capuchin friary based in Burlingame, California, to better appreciate the work of the friars, and even went on a pilgrimage. And while he was there, the 36-year-old met up with Bishop Robert Barron.
Bishop Barron meets up with Shia LaBeouf at screening of Padre Pio film (aleteia.org)
Saints: Transforming Union
We see in the lives of the First Tier Saints that the key factor is the love of God, who is waiting to shower His gifts of grace on anyone who shows the slightest interest or puts in the least effort. Even the greatest sinners — prostitutes and profligates (St. Mary of Egypt), murderers and thieves (St. Moses the Black, St. Vladimir), apostates and demon-worshippers (St. Bartolo Longo), adulterers and fornicators (St. Augustine of Hippo and St. Margaret of Cortona) — have been completely changed by seeking this union. In mystical theology, it is called the "Transforming Union" for a reason.
The way of "union" is the ultimate end for which we are all created: union with the Living God. This is that "transforming union", that it seems is very difficult to mistake when you see it: the bilocating, levitating, stigmata-bearing, vision-having kind of sanctity. It's the kind that prompts you to make jokes while you're being grilled to death, or to not even notice when you're being eaten by lions in the arena.
Hilary White How to Become a Great, Wonderworking, Levitating, Bilocating, Ecstatic-Vision-Having Saint (May 2, 2019) – OnePeterFive
Saints: Young Saints
Other Related Posts include
Using The Kind Gaze to Look Past Splinters 
The Rites of Write(ing) – A List of Catholic Authors and some of their books.
Surfing the Catholic Web 
Tweeting to the Choir: A Collection of Tweets