This is just a list of a bunch of Catholic books listed by category in what is mostly groups of 12. It is purely here for reference reasons and may develop into individual posts at some point. It is in need of filling in and being perfected. It's also long, but it's a list. So maybe you'll find a good new read, or  discover an old one.  For a list of recent books see the 2019/2020 Catholic Book List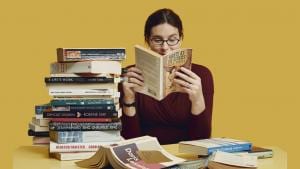 The Rites of Write(ing)
Popes
1. Blessed Pope Pius IX
2. Leo XIII
3. St Pius X
4. Benedict XV
5. Pius XI
6. Ven. Pius XII
7. St. John XXIII (1958-63)
8. Paul VI (1963-78)
9. John Paul I (1978)
10. St. John Paul II (1978-2005)
11. Benedict XVI (2005-2013)
12. Francis (2013—)
Writers I Frequently Reference

(Composed From Other Lists In This List)
7. Pope Francis (2013—)
The Rites of Write(ing) 2021 Revisions and Editions
For me, it was necessary to detach myself from US party politics because I realized how badly partisanship had undermined my commitment to promoting some very important aspects of Catholic social teaching and—in some cases—ignoring them altogether.
I resolved that going forward, my engagement in secular politics would focus primarily on values and principles, informed by my Catholic faith, rather than party allegiance or loyalty to specific politicians. In other words, I want to promote respect for human dignity, the common good, and the promotion of integral human development, regardless of which party is in power or who might benefit politically from my support for a policy or program.
-Mike Lewis Contempt is not the way of Christ (November 3, 2020)
Matthew Vincent Chicoine

 @ Simple Catholic  Voyage Comics, Epic Pew, Catholic Exchange

David Mills 

@ Catholic Herald,  Crux Now, Catholic Exchange,  Catholic Answers  Twitter Former Patheos David Mills
@ WHERE PETER IS – THERE IS THE CHURCH Field Hospital Podcast with 

Mike Lewis and

Jeannie Gaffigan

Gloria Purvis

podcast @ America

Tom and Noelle Crowe

finds the hidden gems and compelling stories of Catholic Americans who have contributed to their nation by virtue of their faith over the past three centuries in the great podcast American Catholic History @ SQPN

Michael Lofton

of Reason and Theology podcast and Youtube Channel

Abigail Favale

Author of The Geneis of Gender
Fr. Blake Britton Author of

Reclaiming Vatican II: What It (Really) Said, What It Means, and How It Calls Us to Renew the Church

Holly Melita Rodriguez author of

Loving Christ Through St Josemaría Escrivá

Saints Around the World 

(2021) with

Lindsey Sanders

Pray for Us: 75 Saints Who Sinned, Suffered, and Struggled on Their Way to Holiness Oct 22, 2021

 
The Rites of Write(ing) Where Peter Is
Rachel Dobbs
Ascension Press
Fr. Josh Johnson @ Ask Fr. Josh Archives
Jackie and Bobby Angel @ Jackie & Bobby – Let God Write Your Love Story
Jeff Cavins @ Jeff & Emily Cavins
CFRS

Danielle Bean

@  Danielle Bean
Chris Stefanick @ Real Life Catholic | Chris Stefanick
Matthew Pinto @ MatthewPinto.com
Fr. Mike Schmitz @ Fr. Mike Schmitz Archives – Ascension Press Media
Mark Hart@ Amazon Page
Tonight the sky is blazing red, but right now the red is beginning to give way to darkness. The light will last only a short time longer, but it is intensely lovely. As I let myself become engrossed in the fiery sky—in God's secret gift to me—I am able to forget about being in a hospital room, about the pain in my knee, about the dripping of antibiotics, about many things that have come to burden me. I permit my mind to drift, knowing what will happen.

These days my thoughts turn to the past, which is rather odd for me. During most of my nearly eighty years I have faced the future—run toward it. But lately that's changed, and  I now take a kind of pleasant refuge in the past, in thoughts of my childhood and my life as a young friar—in thoughts of a time that I believe was better for us all. Memories of people I once knew but who have left this earth long ago come to me in no particular order. These people are still very real to me, and I feel as if I will soon be in their presence again. I look forward to that; the thought is a source of joy.
-John Collins,  A Friar's Tale: Remembering Fr. Benedict J. Groeschel(2015)  CFR (Our Sunday Visitor)
The Rites of Write(ing)Apologists
Try to imagine getting a good night's sleep on the Ark! Try to imagine what the Ark smelled like inside by the time the Flood waters receded. And yet, if you could go back in time to that fateful day, just as the floodgates opened and the rain really started to come down hard—knowing what you know now about what happened next—you surely would waste no time scrambling aboard, regardless of the noise, stench, messiness, and commotion. This is the Catholic Church I'd like to tell you about.
Patrick Madrid, Why Be Catholic?: Ten Answers to a Very Important Question (2014)
The analogy that I keep coming back to is that of the family. In a healthy family, there are still going to be problems, but they're problems that you can acknowledge, talk about, and hopefully tackle. In contrast, the three unhealthy ways of approaching marriage would be to (a) pretend that the problems don't exist, (b) fixate on the problems (while ignoring all that's good in your marriage), or (c) wave the white flag and give up on your marriage (either through divorce, or running away, or just emotionally and mentally "checking out").
Something similar is true with regards to our relationship with the Church in general, and the pope in particular. Are there problems? You bet there are, and the people who pretend that there aren't are doing a grave disservice to their brothers and sisters. But are there also good things? Absolutely, and we shouldn't focus on the problem in such a way that we miss all the things for which we ought to be thankful. (To take an obvious example, the March prayer service in which Pope Francis blessed the world and preached on holding onto Christ in the midst of the storm was one of the finest responses to coronavirus that I've seen anywhere). And we certainly shouldn't fall into despair, or schism, or even that sort of "mental schism" through which we remain bodily within the Church, but cut ourselves off from communion with the successor to St. Peter through a lack of charity.
Joe Heschmeyer Why I Think the Pope is Worth Defending ( December 2, 2020) @ Shameless Popery 
The Rites of Write(ing) Popular Catholics
Through Catholic Lenses by Fr Matthew P. Schneider, LC The Catholic Thought of Fr. Matthew P. Schneider LC

Trent Horn 

@ Trent Horn | Catholic ApologistCatholic Answers

Father James Martin

@ America Magizine  21 Catholic Voices  The Spirituality of Fr. James Martin  
Guy Consolmagno SJ and Paul Mueller 21 Catholic Voices 

John Michael Talbot

Books 21 Catholic Voices 
Bishop Timothy Dolan @ Wikipedia

 

21 Catholic Voices 


Called to Be Holy (2005)




An American Cardinal: The Biography of Cardinal Timothy Dolan (2014)




by Christina Boyle




Who Do You Say I Am?: Daily Reflections on the Bible, the Saints, and the Answer That Is Christ (2019)

Matthew Kelly @ Matthew Kelly

Andy Otto 

God Moments: Unexpected Encounters in the Ordinary (2017) FORMER CO-WORKER
Joseph Pearce
Tolkien: Man and Myth, a Literary Life (2001)
C.S. Lewis and the Catholic Church (2003)
Quest For Shakespeare (2009)
Catholic Literary Giants: A Field Guide to the Catholic Literary Landscape (2014)
Race With the Devil: My Journey from Racial Hatred to Rational Love (2013)

Fr. Larry Richards

 @ The Reason For Our Hope
Be A Man!: Becoming the Man God Created You to Be (2009)
Surrender!: The Life-Changing Power of Doing God's Will (2011)

Tommy Tighe


The Catholic Hipster Handbook: Rediscovering Cool Saints, Forgotten Prayers, and Other Weird but Sacred Stuff (2017)
How to Catholic Family: Nurturing Faith in the Messiness of Everyday Life (2019)
Catholic Hipster: The Next Level: How Some Awesomely Obscure Stuff Helps Us Live Our Faith with Passion (2019)
#BlessedMother: How to Follow, Share, and Defend Mary in the World of Social Media (2020)
The Rites of Write(ing) Patheos Catholic Writers
 René Albert @ Coffee & Crucifix: Patheos
The Pursuit of Holiness by Wiliiam Hemsworth   Current 34
Steel Magnificat by Mary Pezzulo    Michael Christopher Pezzulo
Turn. Love. Repeat. by Fr. Stephanos Pedrano, O.S.B.
A Little Bit of Nothing by Henry Karlson
The Deacon's Bench by Deacon Greg Kandra
Contemplatio Culture by Theresa Zoe Williams
Thin Places by Monsignor Eric Barr, STL
The Catholic Working Mother by JoAnna Wahlund-The Catholic Working Mom's Guide to Life (2019)

Carl McColman

@ A Contemplative Faith   His BooksHis Website
The Rites of Write(ing) 
Catholic
History
Winner of a 2020 Catholic Press Association book award (first place, best new religious book series).
Reclaiming Catholic History | Ave Maria Press Edited by: Mike Aquilina
The history of the Catholic Church is often clouded by myth, misinformation, and missing pieces. Today there is a renewed interest in recovering the true history of the Church, correcting the record in the wake of centuries of half-truths and noble lies. Books in the Reclaiming Catholic History series, edited by Mike Aquilina and written by leading authors and historians, bring Church history to life, debunking the myths one era at a time.
The Early Church (33–313) James L. Papandrea
St. Peter, the Apostles, and Martyrs
The Church and the Roman Empire (301–490) Mike Aquilina
Constantine, Councils, and the Fall of Rome
The Church and the Dark Ages (430–1027) Phillip Campbell
St. Benedict, Charlemagne, and the Rise of Christendom
The Church and the Middle Ages (1000–1378) Steve Weidenkopf
Cathedrals, Crusades, and the Papacy in Exile
The Church and the Age of Reformations (1350–1650)  Joseph T. Stuart Barbara A. Stuart
Martin Luther, the Renaissance, and the Council of Trent
The Church and the Modern Era (1846–2005) David M. Wagner
Pius IX, World Wars, and the Second Vatican Council
The Rites of Write(ing) Catholic Women
Sister Wendy Beckett @ Wendy Beckett – Wikipedia
Sister Wendy on Prayer  (2007)
Concetta Belegia, FSP
 I, Jesus (1995)
Mary Beth Bonacci, @ CatholicMatch.com
Real Love: Answers to Your Questions on Dating, Marriage and the Real Meaning of Sex (1996)
We're on a Mission from God: The Generation X Guide to John Paul Ii, and the Catholic Church, and the Real Meaning of Life (1996)
Helena Burns, FSP  @ HELL BURNS
He Speaks to You (2012)
Colleen Carroll Campbell
The New Faithful: Why Young Adults Are Embracing Christian Orthodoxy (2002)
My Sisters the Saints: A Spiritual Memoir (2012)
The Heart of Perfection: How the Saints Taught Me to Trade My Dream of Perfect for God's (2019)
Ronda Cheravin 
Quotable Saints (1992)
The Way of Love: The Battle for Inner Transformation (2013)
What The Saints Said About Heaven: 101 Holy Insights About Everlasting Life (2011) with Richard Ballard
Kelly Deutsch @ Kelly Deutsch Coaching
Prayer as Desire: Our Existential Longings in Augustine and John of the Cross (2018)
Spiritual Wanderlust: The Field Guide to Deep Desire (2019)
Miriam James Heidland S O L T, @ Sr. Miriam James Heidland, SOLT – The GIVEN Institute
Loved as I Am: An Invitation to Conversion, Healing, and Freedom Through Jesus (2014) Christopher West (Foreword)
Sophie Hudson @  BooMama — Read by tens of people every single day
Several Books
Patricia Ann Kasten
Linking Your Beads: The Rosary's History, Mysteries, Prayers, (2011)
Making Sense of Saints: Fascinating Facts About Relics, Patrons, Canonization and More ( 2014)
Sr. Briege McKenna O.S.C.
Miracles do happen  (1987)
The Power of the Sacraments  (2010)
Magnificat Proclaims: A Collection of Powerful, Inspiring Testimonies (2016)
Colleen Swaim
Ablaze: Stories of Daring Teen Saints (2011)
Radiate: More Stories of Daring Teen Saints (2012)
The Rites of Write(ing) More Catholic Women
The world is a big place. Reading the news, it's easy to imagine that geography, politics, and selfishness divide us from each other so deeply that we can never be truly united to another person. And that God, if He is there, does not have the time or the energy to get involved with our lives. If you're someone with minimal religious devotion, these thoughts can swallow you whole. But when you take the leap to look at the world through the eyes of faith, you start seeing God's fingerprints everywhere, creating connections so subtle, so delicate, they might pass unseen.
–Cari Donaldson,  Pope Awesome and Other Stories (2013)
Haley Stewart @ Carrots for Michaelmas — Cultivating a Catholic family through literature, liturgical living, and urban homesteading
Jane Austen's Genius Guide to Life (2022) Ave Maria Press

Amanda Martinez Beck

@ Good Body Couch
Lovely: How I Learned to Embrace the Body God Gave Me (2018)

Sue Ellen Browder

@ Goodreads
Subverted: How I Helped the Sexual Revolution Hijack the Women's Movement (2015)
Sex and the Catholic Feminist: New Choices for a New Generation (2020)

Cari Donaldson

@ Cari Donaldson
Pope Awesome and Other Stories (2013)

Mary Healy

@ Dr. Mary Healy
Men and Women Are From Eden: A Study Guide to John Paul II's Theology of the Body (2005)

Maria Morera Johnson

@ Maria Morera Johnson
My Badass Book of Saints: Courageous Women Who Showed Me How to Live (2015)
Super Girls and Halos: My Companions on the Quest for Truth, Justice, and Heroic Virtue (2017)
Our Lady of Charity: How a Cuban Devotion to Mary Helped Me Grow in Faith and Love (2019)

Liz Kelly

 @ Liz Kelly
The Seeker's Guide to the Rosary (2001)
May Crowning, Mass, and Merton: 50 Reasons I Love Being Catholic (2006)
Jesus Approaches: What Contemporary Women Can Learn about Healing, Freedom & Joy from the Women of the New Testament (2017)

Suzie Lloyd

@  Susie Lloyd: Homeschool Consulting
Please Don't Drink the Holy Water! (2004)
Bless Me, Father, For I Have Kids (2009)

Heather Anderson Renshaw

@ Heather Anderson Renshaw
Death by Minivan (2018)

 Kerry Weber

@ Twitter
Mercy in the City: How to Feed the Hungry, Give Drink to the Thirsty, Visit the Imprisoned, and Keep Your Day Job (2014)

Peggy Weber


Enough as You Are: Overcoming Self-Doubt and Appreciating the Gift of You (2019)

Amy Welborn

@ CharAdd Newlotte was Both
Wish You Were Here: Travels Through Loss and Hope (2012)
The Rites of Write(ing) Catholic Men
Christians are usually sincere and well-intentioned people until you get to any real issues of ego, control, power, money, pleasure, and security. Then they tend to be pretty much like everybody else. We often gave them a bogus version of the Gospel, some fast-food religion, without any deep transformation of the self; and the result has been the spiritual disaster of "Christian" countries that tend to be as consumer-oriented, proud, warlike, racist, class conscious, and addictive as everybody else—and often more so, I am afraid. People were Catholic, for example, because they were Italian, Spanish, or Irish, not because they "did the steps" or had any "vital spiritual experience" that changed their lives.
Richard Rohr, Breathing Under Water : Spirituality and the Twelve Steps (2011) Franciscan Media
Dr. David Anders @ Dr. David Anders
The Catholic Church Saved My Marriage: Discovering Hidden Grace in the Sacrament of Matrimony
(2018)
Bryan Cross@ Strange Notions
Vinny Flynn @ Vinny Flynn | Catholic Author and Speaker
7 Secrets of Confession  (2013)
7 Secrets of Divine Mercy (2015)
7 Secrets of the Eucharist (2005)
Mercy's Gaze: 100 Readings from Scripture and the Diary of St. Faustina (2013)
Fr Timothy Gallagher @  Fr. Timothy M. Gallagher, O.M.V.
A Handbook for Spiritual Directors (2017)
Randy Hain
The Catholic Briefcase: Tools for Integrating Faith and Work (2011)
Along the Way: Lessons for an Authentic Journey of Faith (2012)
Joyful Witness: How to Be an Extraordinary Catholic (2014) with Teresa Tomeo
Journey to Heaven: A Road Map for Catholic Men (2014)
Jon Leonetti @Jon Leonetti: Home
Your God is Too Boring (2015)
The Art of Getting Over Yourself (2017)
Kevin Lowry
How God Hauled Me Kicking and Screaming Into the Catholic Church (2016)
Curtis Martin
Made For More (2008)
Ralph Martin- @ Renewal Ministries
Fulfillment of all desire (2006)
Hungry for God: Practical Help in Personal Prayer (2011)
Hector Molina @ Hector Molina | Catholic Speaker & Evangelist
Deacon Ralph Poyo@  nem.training/
Richard Rohr @ Center for Action and Contemplation
Breathing Under Water : Spirituality and the Twelve Steps (2011)
The Rites of Write(ing) More Catholic Men
Anthony DeStefano @ Anthony DeStefano
A Travel Guide to Heaven (2003)
Ten Prayers God Always Say Yes To: Divine Answers to Life's Most Difficult Problems Doubleday, (2007)
I Just Can't Take It Anymore! (2012) (a photo-gift book)
Angels All Around Us (2012)
A Travel Guide to Life: Transforming Yourself from Head to Soul. (2014)
Inside the Atheist Mind: Unmasking the Religion of Those Who Say There Is No God, (2018)
Hell: A Guide (2020)
Children's Books
This Little Prayer of Mine (2009) (Children's book, Ages 4–8)
Little Star (2010) (Children's book, Ages 4–8)
The Donkey That No One Could Ride, (2012)
A Travel Guide to Heaven for Kids. (2013).
The Sheep That No One Could Find. (2014).
Michael Foley
Why Do Catholics Eat Fish on Friday? The Catholic Origin to Just About Everything (2005)
Wedding Rites: The Complete Guide to Traditional Vows, Music, Ceremonies, Blessings, and Interfaith Services (2008)
Drinking with the Saints: The Sinner's Guide to a Holy Happy Hour (2015)
Drinking with Saint Nick: Christmas Cocktails for Sinners and Saints (2018)
Drinking with Your Patron Saints: The Sinner's Guide to Honoring Namesakes and Protectors (2020)
Bert Ghezi@ Bert Ghezzi
Christopher Kaczor,
The Seven Big Myths about the Catholic Church (2012) 
The Seven Big Myths about Marriage with Jennifer Kaczor (2014)
Gary Jansen @ Gary Jansen
Holy Ghosts: Or, How a (Not So) Good Catholic Boy Became a Believer in Things That Go Bump in the Night (2010)
The Infernos of Dante and Dan Brown: A Visitor's Guide to Hell (2013)
The 15-Minute Prayer Solution: How One Percent of Your Day Can Transform Your Life (2015)
Station to Station: An Ignatian Journey through the Stations of the Cross (2017)
With Jennifer Fulwiler
Life Everlasting: Catholic Devotions and Mysteries for the Everyday Seeker (2018)
MicroShifts: Transforming Your Life One Step at a Time (2019)
Austen Ivereigh @ Twitter
Authored Books
Catholicism and Politics in Argentina, 1810-1960 (1995)
Faithful Citizens: A Practical Guide to Catholic Social Teaching and Community Organising (2010)
How to Defend the Faith Without Raising Your Voice: Civil Responses to Catholic Hot-Button Issues (2012)
The Great Reformer: Francis and the Making of a Radical Pope (2014)
Wounded Shepherd: Pope Francis and His Struggle to Convert the Catholic Church (2019)
Edited Books
The Politics of Religion in an Age of Revival: Studies in Nineteenth-Century Europe and Latin America (2000)
Unfinished Journey: the Church 40 Years after Vatican II: Essays for John Wilkins (2003)
Fr. Robert McTeigue, .S.J
I Have Someone to Tell You: A Jesuit Heralds the Gospel (2017)
Real Philosophy for Real People: Tools for Truthful Living (2020)
John O'Neill
The Fisherman's Tomb: The True Story of the Vatican's Secret Search (2018)
Father Ray Ryland @ Catholic.comSimply Catholic
Drawn from Shadows Into Truth: A Memoir (2013)
Catholic Q&A: Essentials of the Faith Explained (2016)
Roy H. Schoeman @ Roy Schoeman – Wikipedia
Salvation Is from the Jews (2004)
Honey from the rock. Sixteen Jews Find the Sweetness of Christ,(2007)
Judaism: from the Catholic perspective, London: Catholic Truth Society (2008)
David Scott Writings
The Catholic Passion: Rediscovering the Power and Beauty of the Faith (2005)
The Love That Made Mother Teresa: How Her Secret Visions and Dark Nights Can Help You Conquer the Slums of Your Heart (2014)
Kevin Vost  @ Home [drvost.com]
The Rites of Write(ing)
Cultural Christianity 1
Report: Some 2nd Century Roman Christians Hated Latin Mass Because It Was Said in the Vernacular

A letter written by an anonymous early Roman Christian was unearthed at the base of the Palatine Hills earlier this week, revealing that many Christians living in Rome at the time hated the Latin Mass because it was being said in the vernacular. The letter, which scientists are dating back to the early 2nd century, reveals much angst and division in the early Church between those who believed it was acceptable to use the vernacular during Mass, and those who believed that Aramaic ought to have been the only acceptable language, as the use of it reportedly dates back to the first Mass said by Jesus Christ.
S.Naoum,  Eye of the Tiber: The Book (2019)
Dale Ahlquist 
The Apostle of Common Sense (2003)
Common Sense 101: Lessons from G.K. Chesterton (2006
The Complete Thinker (2012)  )
Julian Ahlquiest BA – Homeschool Connections
Julian Ahlquist is a founding faculty member of Chesterton Academy and played a major role in developing the school's curriculum in the areas of philosophy, theology, history, literature, and psychology (which has been used as a template for the curriculum of a number of other schools). He graduated magna cum laude from Christendom College with a double major in philosophy and theology. In addition to having been in many theatrical productions and independent films, he has taken part in dramatic productions on EWTN, including G .K. Chesterton: The Apostle of Common Sense and The Quest for Shakespeare. He has also worked as a personal assistant and film editor to Ronald Maxwell (Director of the Hollywood films Gettysburg and Gods and Generals ). Mr. Ahlquist also manages www.thomism.org, a website dedicated to the philosophy of St. Thomas Aquinas.
Mary Poppins Interview with Brandon Vogt
Harry Potter Resources For Catholics with Brandon Vogt and Nancy Carpentier Brown
The Babylon Bee
How to Be a Perfect Christian: Your Comprehensive Guide to Flawless Spiritual Living
Nancy Carpentier Brown
The Mystery of Harry Potter: A Catholic Family Guide (2007)
The Father Brown Reader: Stories from Chesterton (2011)
Father Brown Reader II: More Stories from Chesterton (2011)
The Chestertons and the Golden Key (2016)
Kurt Bruner, Jim Ware
Finding God in the Lord of the Rings (2001)
God of the Fairy Tale: Finding Truth in the Land of Make-Believe by Jim Ware (Only) (2003)
Inklings @of God: What Every Heart Suspects by Kurt Bruner (Only) (2004)
Finding God in the Land of Narnia (2005)
Finding God in the Hobbit (2006)
Finding God in the Story of Amazing Grace (2007)
Shedding Light on His Dark Materials: Exploring Hidden Spiritual Themes in Philip Pullman's Popular Series (2007)
The Twilight Phenomenon: Forbidden Fruit or Thirst-Quenching Fantasy? by Kurt Bruner (Only with Olivia Bruner) (2009)
The Purpose of Passion: Dante's Epic Vision of Romantic Love (2010)
Oprah's Jesus by Kurt Bruner (Only) (2010)
The Stone of Destiny (2011)
Paul Elie
The Life You Save May Be Your Own: An American Pilgrimage (2003)
Reinventing Bach (2012)
Tremor of Bliss: Contemporary Writers on the Saints (1994)
Elizabeth Lev
How Catholic Art Saved the Faith: The Triumph of Beauty and Truth in Counter-Reformation Art (2018)
S.C. Naoum
Eye of the Tiber(2016)
Growing Up Catholic (1984) Jeffrey Stone, Mary Jane Frances Carolina Meara
John Granger @ Hogwarts Professor – Thoughts for the Serious Reader of Harry Potter
Connie Neal @ Connie Neal: Pop Culture Analyst, Author / Speaker
Kevin O Brian @ Waiting for Godot to Leave
An Actor Bows: Show Biz, God and the Meaning of Life (2018)
The Rites of Write(ing)
Cultural Christianity 2
Marlon De La Torre
Screwtape Teaches the Faith: A Guide for Catechists (2011)
Rod Dreher
How Dante Can Save Your Life: The Life-Changing Wisdom of History's Greatest Poem (2015)
Gary Giddins
Warning Shadows: Home Alone with Classic Cinema (2010)
Daniel A. Keating
The Adventure of Discipleship (2018)
Joseph Loconte
A Hobbit, a Wardrobe, and a Great War: How J.R.R. Tolkien and C.S. Lewis Rediscovered Faith, Friendship, and Heroism in the Cataclysm of 1914-189 (2015)
Aidan Mackey
G.K. Chesterton: A Prophet for the 21st Century (2009)
Louis Markos
From Achilles to Christ: Why Christians Should Read the Pagan Classics (2009)
On the Shoulders of Hobbits: The Road to Virtue with Tolkien and Lewis (2012)
Ryder W. Miller
From Narnia to a Space Odyssey The War of Letters Between Arthur C. Clarke and C.S. Lewis (2003)
Richard Purtill
Reason To Believe: Why Faith Makes Sense (2009)
J.R.R. Tolkien: Myth, Morality, and Religion (2013)
C.S. Lewis' Case for the Christian Faith (2015)
Lord of the Elves and Eldils: Fantasy and Philosophy in C.S. Lewis and J.R.R. Tolkien (2016)
Alice Ozmapope
The Reading Promise: My Father and the Books We Shared (2011)
Jay Richards , Jonathan Witt
The Hobbit Party: The Vision of Freedom That Tolkien Got, and the West Forgot (2014)
Scott L. Smith
Lord of the Rings and the Eucharist (2019)
The Rites of Write(ing) Bible Study
Karen 

 and  

Lawrence Dwyer 

Wrap Yourself in Scripture (2011)

John Kincaid

@ The Sacred Page

Tim Gray

@ Dr. Tim Gray | St. Paul Center  
Mission of the Messiah: On the Gospel of Luke (Kingdom Series) ( 1998)
Boys to Men: The Transforming Power of Virtue ( 2001) with Curtis Martin
Sacraments in Scripture: Salvation History Made Present ( 2001)
The Luminous Mysteries: Biblical Reflections on the Life of Christ (2005)
Praying Scripture for a Change: An Introduction to Lectio Divina (2009)
Walking With God: A Journey through the Bible (2010) with Jeff Cavins
Peter: Keys to Following Jesus ( 2016)
Matthew Levering
 Engaging the Doctrine of Revelation: The Mediation of the Gospel Through Church and Scripture (2014)
Gary G. Michuta@ Goodreads
Why Catholic Bibles Are Bigger (2013)
Hostile Witnesses: How the Historic Enemies of the Church Prove Christianity ( 2016)
How to Wolf-proof Your Kids: A Practical Guide for Keeping Your Kids Catholic ( 2017)
Making Sense of Mary (2017)
Behind the Bible: What The Bible Assumes That You Already Know (2017)
Why Catholic Bibles Are Bigger- 2nd Edition: Revised Second Edition (2017)

Thomas Nash 

Biblical Roots of the Mass (2004) Catholic Answers

Carmen Rojas

How To Read The Bible Every Day: A Guide For Catholics (1988)

Dr. Steven Smith

 @ The God Who Speaks
Fr. 

Peter M.J. Stravinskas

@ Fr. Peter Stravinskas
Catholic Dictionary (2002)
Understanding The Sacraments (2010)
The Catholic Church and The Bible (2011)
What Mary Means to Christians: An Ancient Tradition Explained (2012)
William M. IV Wright
Encountering the Living God in Scripture: Theological and Philosophical Principles for Interpretation (2019)
Word On Fire Bible (2020)
 The Rites of Write(ing)Apologists
David Currie,
Born Fundamentalist Born Again Catholic (2009) 
Rapture: The End-Times Error That Leaves the Bible Behind (2011)
What Jesus Really Said About the End of the World (2012)
John DeRosa  @  Classical Theism
One Less God Than You: How to Answer the Slogans, Clichès, and Fallacies That Atheists Use to Challenge Your Faith (2020)
Stephen Gabriel
Catholic Controversies: Understanding Church Teachings and Events in History (2015) 
The Indispensable Dad: A Guide to Cultivating Family Happiness, Virtue, and Success (2020)

Marcus Grodi –

The Coming Home Network
Journeys Home (1997)
How Firm a Foundation (2002)
Pillar and Bulwark (How Firm a Foundation Book 2) Apr 27, (2011)
A Scriptural Novena to the Holy Name of Our Lord Jesus Christ: For the Conversion of Our Separated Brethren ( 2012)
Steps to Happiness (2012)
What Must I Do to be Saved? ( 2012)
Journeys Home 2 (2014)
Life from Our Land: The Search for a Simpler Life in a Complex World (2015)
David P Lang Why Matter Matters: Philosophical and Scriptural Reflections on the Sacraments (2002)
Mark McNeil, 
All in the Name: How the Bible Led Me to Faith in the Trinity and the Catholic Church (2018) Catholic Answers

James L. Papandrea


Trinity 101: Father, Son, and Holy Spirit Aug 26, 2012
From Star Wars to Superman: Christ Figures in Science Fiction and Superhero Films (2017)
What Really Happens after We Die: How We Know There Will Be Hugs in Heaven! (2019)
How Christianity Saved Civilization: …And Must Do So Again (2019) with Mike Aquilina

Carl E. Olson

@ HOME | carl
The Da Vinci Hoax: Exposing the Errors in the Da Vinci Code (2004)
with Sandra Miesel
Will Catholics Be Left Behind: A Critique of the Rapture and Today's Prophecy Preachers (2009)
Called to Be the Children of God: The Catholic Theology of Human Deification (2016) with  David Vincent Meconi
Did Jesus Really Rise from the Dead?: Questions and Answers about the Life, Death, and Resurrection of Jesus (2016)
Devin Rose @ Devin Rose, Catholic Evangelist @  Devin Rose – IGNITUM TODAY 
The Protestant's Dilemma: How the Reformation's Shocking Consequences Point to the Truth of Catholicism (2014)
Farm Flop: A City Dweller's Guide to Failing on a Farm in Two Years Or Less (2014)
Navigating the Tiber: How to Help Your Friends and Family Journey Toward the Catholic Faith (2016)
The Catholic Novena Book: Novenas to the Saints, and Answered Prayers (2018)
Rodney Stark @ Rodney Stark
The Victory of Reason: How Christianity Led to Freedom, Capitalism, and Western Success (2007)
Discovering God: The Origins of the Great Religions and the Evolution of Belief (2009)
Cities of God: The Real Story of How Christianity Became an Urban Movement and Conquered Rome (2009)
The Triumph of Christianity: How the Jesus Movement Became the World's Largest Religion (2011)
Bearing False Witness: Debunking Centuries of Anti-Catholic History
(2016)
Paul Thigpen Good Reads Profile
My Visit To Hell: A Novel ( 2007)
A Dictionary of Quotes from the Saints (2017)
Saints Who Battled Satan: Seventeen Holy Warriors Who Can Teach You How to Fight the Good Fight and Vanquish Your Ancient Enemy (2015) Manual for Spiritual Warfare (2015)
The Biblical Names of Jesus: Beautiful, Powerful Portraits of Christ (2018)
Saints Who Saw Hell: And Other Catholic Witnesses to the Fate of the Damned (2019)
Colors of Creation (2020)
Chad R Torgerson,Waking Up Catholic:
A Guide to Catholic Beliefs for Converts, Reverts, and Anyone Becoming Catholic (2013)  Assisi Media
The Rites of Write(ing)
Bishops
Cardinal Joseph Louis Bernardin @Wikipedia
Consistent Ethic of Life (1988)
The Journey to Peace: Reflections on Faith, Embracing Suffering, and Finding New Life (2001)
Cardinal Bernardin's Stations of the Cross: Transforming Our Grief and Loss into a New Life
(2013) by Eugene Kennedy
Bishop Fabian Bruskewitz @Wikipedia
Bishop Fabian Bruskewitz: A Shepherd Speaks (1997)
Raymond Leo Burke @Cardinal Raymond Burke
Divine Love Made Flesh (2012)
Terrence Cardinal Cooke @ Wikipedia
Thy Will Be Done: A Spiritual Portrait of Terence Cardinal Cooke (1990)
by Benedict J. Groeschel and Terrence L. Weber
Charles J. Chaput @ Wikipedia
Strangers in a Strange Land: Living the Catholic Faith in a Post-Christian World (2017)
Things Worth Dying For: Thoughts on a Life Worth Living (2021)
Cardinal Avery Dulles @Wikipedia
Models of the Church (1974)
A History of Apologetics (2005)
Cardinal Egan @Wikipedia
Practice for Heaven (2016)
Cardinal Francis E. George @Wikipedia
The Difference God Makes: A Catholic Vision of Faith, Communion, and Culture (2009)
God in Action: How Faith in God Can Address the Challenges of the World (2011)
Archbishop Jose H. Gomez @ Wikipedia
Men of Brave Heart: The Virtue of Courage in the Priestly Life (2009)
Immigration and the Next America: Renewing the Soul of Our Nation (2013)
John Carinal O' Connor @ Wikipedia
Full of Grace: An Oral Biography of John Cardinal O'Connor (2002)by Terry Golway
John Cardinal O'Connor and the Culture of Life (2011)
Cardinal Sean O'Malley @Wikipedia
Has written Foword's to several Books
 Archbishop John J. Myers @ Wikipedia
Space Vulture (2007) with Gary K. Wolf
Bishop Thomas Paprocki @Wikipedia
Holy Goals for Body and Soul: Eight Steps to Connect Sports with God and Faith (2013)
with Joe Paprocki
Cardinal George Pell @ Wikipedia 
Test Everything: Hold Fast to What Is Good (2015)
Cardinal Robert Sarah @Wikipedia
God or Nothing: A Conversation on Faith (2015) with Nicolas Diat
The Power of Silence: Against the Dictatorship of Noise (2017)
The Day Is Now Far Spent (2019)
Cardinal Christoph Schönborn @ Wikipedia 
YOUCAT: Youth Catechism of the Catholic Church (2011)
God's Human Face (2011)
From Death to Life: The Christian Journey (2016)
Cardinal Jaime Sin @ Wikipedia 
The Sin I Knew (Not What You Think!): My Personal Recollection of Cardinal Jaime Sin Kindle Edition (2016) by Father Erno Diaz
Bishop Joseph Strickland @ Wikipedia 
Light and Leaven: The Challenge of the Laity in the Twenty-First Century (2020)
Luis Antonio Tagle @ Wikipedia 
I Have Learned from the Least: My Life, My Hopes (2017)
The Risk of Hope: How to Talk about God in the World Today (2018)
Bishop Donald W. Wuerl @Wikipedia
The Catholic Way: Faith for Living Today (2002)
The Rites of Write(ing)
Priests 1
If faith does not thus lead to right practice, there is something wrong with our religion. The fault may lie in the holding of wrong doctrines, which either paralyze action or result in wrong action; or it may lie in the defective faith of him who holds, indeed, the truth but neglects to carry out into act the faith that is in him — his faith, "without works," is a dead faith (see James 2:20). Correspondingly, any religious practice that does not find its justification in some religious truth, and its motive in a living faith, is equally to be condemned. Men do not act without giving themselves a reason for their actions, and a wrong act will be accounted for and justified by some false principle; while those who give themselves up to inaction will soon forget those principles that ought to issue in practice. So it is in religious matters.
Fr. H.G. Hughes What Catholics are Free to Believe or Not (2016)
Father John Harvey
Truth about Homosexuality: The Cry of the Faithful (1996)
Homosexuality & the Catholic Church: Clear Answers to Difficult Questions (2007)
John A. Hardon, S. J.
The Question and Answer Catholic Catechism (2013)
Fr. Michel Kerper @ Fr. Michael Kerper
A Priest Answers 27 Questions That You Never Thought to Ask (2017)
Fr. Lawrence G. Lovasik
Hidden Power of Kindness A Practical Handbook for Souls Who Dare to Transform the World One Deed at a Time (1999)
Fr. Daniel Moloney
Mercy: What Every Catholic Should Know (2020)
Fr. Mark Mossa S.J. @ Mark Mossa
Already There: Letting God Find (2011)
Fr. William Most
Fr. William Most Collection
Fr. Gregory Pine @Fr. Gregory Maria Pine, O.P. – Dominican Friars Foundation
Marian Consecration With Aquinas: A Nine Day Path for Growing Closer to the Mother of God (2020)  with Matt Fradd
Fr Kevin Scallon @ Intercession For Priests
I Will Come Myself (2010)
Reparation & Repentance (2011)
Father Kevin's Korner (2020)
with Magnificat Central Service Team
Fr. James V Schall,
The Life of the Mind: On the Joys and Travails of Thinking (2014)
The Reason for the Seasons: Why Christians Celebrate What and When They Do (2018)
The Politics of Heaven and Hell: Christian Themes from Classical, Medieval, and Modern Political Philosophy (2020)
Fr. Paul D. Scalia
That Nothing May Be Lost: Reflections on Catholic Doctrine and Devotion (2017)
Sermons in Times of Crisis: Twelve Homilies to Stir Your Soul (2019)
Fr. Sebastian Walshe
Secrets from Heaven : Hidden Treasures of Faith in the Parables and Conversations of Jesus (2020)
The Rites of Write(ing)
Priests 2
The Rites of Write(ing)

(Mostly) Out of Print Writers
Father Msgr. Richard C Antall
Witnesses to Calvary: Reflections on the Seven Last Words of Jesus (1999)
Michael H. Brown
Secrets of the Eucharist (1996)
The Other Side (2008) On Kindle
The God of Healing (2015) On Kindle
Fr. Joseph F. Classsen Meat and Potatoes Catholicism (2008)
Dave Durand
Time Management for Catholics (2002)
Perpetual Motivation: How to Light Your Fire and Keep It Burning in Your Career and in Life (2006)
Win the World Without Losing Your Soul (2008)
Say This, Not That: How to Build Trust and Motivate Others with the Right Choice of Words  (2011)
Deacon Keith A. Fournier Evangelical Catholics (1990)
Fr. Richard M. Hogan Dissent from the Creed: Heresies Past and Present (2001) Our Sunday Visitor
Kevin Orlin JohnsonWhy Do Catholics Do That?  (1994)
Fr. Francis Martin The life-changer  (1990)
Fr. Hugh Pope Hugh Pope – Wikipedia
Fr. Mario P. Romero,Unabridged Christianity (1999) Queenship Publishing Company
Wayne Weible –Wrote Medjugorje books  which are available on Kindle
Father Tom DiLorenzo @  In Season and out of Season radio ministry
"Gregory of Nyssa, in contrast, tries to advance philosophical and theological arguments to prove that the pains of hell cannot be co-eternal with God. His main argument is based on the essential superiority of good over evil; for evil, in its essence, can never be absolute and unlimited. The sinner inevitably reaches a limit when all his evil is done and he cannot go farther, just as the night, after having reached its peak, turns toward the day.  This reasoning corresponds to the example of a physician who allows a boil to mature until it can be lanced. Thus the Incarnation, too, occurred only when evil had reached its climax.  Gregory's position has never been condemned."
― Hans Urs von Balthasar, Dare We Hope That All Men Be Saved?: With a Short Discourse on Hell – 2nd Edition
1. Louis Bouyer,
2.Mark Brumley@ Who We Are | Mark Brumley, Chief Executive Officer
3. Yves Congar
4. Nicholas J. Healy
5. Fr. Henri de Lubac.
6. Father Joseph Fessio:
7. Josef Pieper (Leisure: The Basis of Culture)
8. Justin McClain
9. Karl Rahner
10. Frank Sheed,
11. Adrienne von Speyr
12. Hans Urs von Balthasar
The Rites of Write(ing)
Catholic Answers 
Todd Aglialoro

Fr. Hugh Barbour, O. Praem.

Jim Blackburn 


101 Quick Questions with Catholic Answers: Marriage Divorce and Annulment (2012)

Karlo Broussard


Purgatory Is For Real : Good News About the Afterlife for Those Who Aren't Perfect Yet (2020)
Meeting the Protestant Challenge: How to Answer 50 Biblical Objections to Catholic Beliefs (2019)
Prepare the Way: Overcoming Obstacles to God, the Gospel, and the Church (2018)

Leah Darrow


Straight to the Source (2011) with Steven Sonnenberg
The Other Side of Beauty: Embracing God's Vision for Love and True Worth (2017)

Cy Kellett


Ad Limina (2017)

Peggy Frye


101 Quick Questions with Catholic Answers Sexuality (2013)
Fr. Vincent Serpa

Jon Sorenson

Tim Staples


Behold Your Mother: A Biblical and Historical Defense of the Marian Doctrines Oct 29, 2014

Stacy Trasancos


Science Was Born of Christianity: The Teaching of Fr. Stanley L. Jaki (2013) with Paul Haffner
Particles of Faith: A Catholic Guide to Navigating Science (2016)
Particles of Faith: A Catholic Guide to Navigating Science (Student Edition) (2019)
Jimmy Akin
Karl Keating
Trent Horn
Thomas Nash
The Rites of Write(ing) One Body, Many Blogs
T.J. Burdick @ Me – T.J. Burdick
Mark Barns a.k.a. Bad Catholic: Former Patheos
Brandon Vogt
Lisa Hendey: Former Patheos
Kevin Knight @ knight.org – NEW ADVENT: Home
Frank Weathers Former Patheos Why I Am Catholic
Greg Kandra: The Deacon's Bench – Where a Roman Catholic deacon ponders Patheos
Katrina Fernandez Former Patheos The Crescat
Jeff Miller a.k.a. The Curt Jester : Former Patheos Happy Catholic Bookshelf
Susan Windley Daoust a.k.a. The Ironic Catholic
Devin Rose
The Rites of Write(ing)
AVA MARIA RADIO & More
People of faith often feel guilty for being anxious. They wonder if perhaps they are not praying hard enough or not trusting God enough. The truth is, Christians get anxiety disorders at roughly the same rate as everyone else. This should not be a surprise. After all, Christians catch cold as often as everyone else and get cancer or heart disease or high blood pressure at the same rate as everyone else. No one thinks of these things as spiritual failings. Anxiety disorders are what happen to a person when the brain's fire-alarm center—the amygdala—gets a "chemical burn" from bathing too long in stress chemicals, making it hypersensitive and over-reactive to new problems. Anxiety Disorders are not a failure of character or spiritual maturity. They are what happen when the brain's stress-warning systems become overwhelmed and hyper-activated…
Rachael Popcak and Dr. Gregory Popcak Be Not Afraid: A Christian Response to Anxiety (May 22, 2013) Faith on the Couch
Art and Larraine Bennett
The Temperament God Gave You: The Classic Key to Knowing Yourself, Getting Along with Others, and Growing Closer to the Lord (2005)
The Emotions God Gave You: A Guide For Catholics To Healthy And Holy Living (2011)
The Temperament God Gave Your Kids: Motivate, Discipline, and Love Your Children (2012)
The Temperament God Gave Your Spouse (2013)
Steve Dawson
Catholic Street Evangelization: Stories of Conversion and Witness (2016) with Adam Janke
Ordinary Christians, Extraordinary Signs: Healing in Evangelization (2019)
with Mark J. Hornbacher
Aaron Kheria
Catholic Guide to Depression (2012) with Fr. John Cihak
Al Kresta
Why Do Catholics Genuflect?: And Answers to Other Puzzling Questions About the Catholic Church (2002)
Why Are Catholics So Concerned about Sin?: More Answers to Puzzling Questions about the Catholic Church (2005)
Moments of Grace: Inspiring Stories From Well-Known Catholics (2008) with Nick Thomm
Dangers to the Faith: Recognizing Catholicism's 21st-Century Opponents (2013)
Peter HerbeckPeter Herbeck @ renewalministries.net 
Unfailing Promises (2020)
Light in the Darkness (2017)
Welcome the Spiritual Gifts (2016)
The New Evangelization: What's Our Message? (2016)
St. Francis Used Words!(2016)
Living the Lord's Prayer (2016)
Deal Hudson
How to Keep From Losing Your Mind: Educating Yourself Classically to Resist Cultural Indoctrination (2019)
365 Days of Catholic Wisdom: A Treasury of Truth, Beauty, and Goodness (2020)
Dr. Ray Gurendi
Adoption: Choosing It, Living It, Loving It (2011)
Good Discipline, Great Teens (2011)
Marriage: Small Steps, Big Rewards (2011)
Back to the Family: How to Encourage Traditional Values in Complicated Times (2013)
Winning the Discipline Debates: Dr. Ray Coaches Parents to Make Discipline Less Frequent, Less Frustrating, and More Consistent (2013)
Fighting Mad: Practical Solutions for Conquering Anger (2014)
When Faith Causes Family Friction: Dr. Ray Tackles the Tough Questions (2015)
Advice Worth Ignoring: How Tuning Out the Experts Can Make You a Better Parent (2016)
Being a Grandparent: Just Like Being a Parent…Only Different (2018)
Thinking Like Jesus: The Psychology of a Faithful Disciple (2018)
Raising Upright Kids in an Upside-Down World: Defying the Anti-Parent Culture (2019)
Gregory K. Popcak
God Help Me! This Stress Is Driving Me Crazy!: Finding Balance Through God's Grace (2010)
God Help Me! These People Are Driving Me Nuts!: Making Peace with Difficult People (2010)
Parenting with Grace, 2nd Edition Updated & Expanded: The Catholic Parents' Guide to Raising Almost Perfect Kids, 2nd Edition (2010)
Beyond the Birds and the Bees: Raising Sexually Whole and Holy Kids (2012)
Just Marrried: The Catholic Guide to Surviving and Thriving in the First Five Years of Marriage (2013)
The Exceptional Seven Percent: The Nine Secrets of the World's Happiest Couples (2014)
Then Comes Baby: The Catholic Guide to Surviving and Thriving in the First Three Years of Parenthood (2014)
Holy Sex!: A Catholic Guide to Toe-Curling, Mind-Blowing, Infallible Loving (2015)
BeDADitudes: 8 Ways to Be an Awesome Dad (2017)
Unworried: A Life Without Anxiety (2018)
Fr. John Riccardo
Heaven Starts Now: Becoming a Saint Day by Day (2016)
Rerouting: Finding Our Way Back to God and His Church (2018)
Rescued: The Unexpected and Extraordinary News of the Gospel (2020)
Sex and the Spiritual Life: Reclaiming Integrity, Wholeness, and Intimacy by Patricia Cooney Hathaway (2020)
Teresa Tomeo
Extreme Makeover: Transformed by Christ, Not Conformed to the Culture (2011)
Noise: How Our Media-saturated Culture Dominates Lives and Dismantles Families [Revised Edition] (2012)
Wrapped Up: God's Ten Gifts for Women (2012)
God's Bucket List: Heaven's Surefire Way to Happiness in This Life and Beyond (2013)
Intimate Graces: How Practicing the Works of Mercy Brings Out the Best in Marriage (2015)
Walk Softly and Carry a Great Bag: On-the-Go Devotions (2015)
Beyond Me, My Selfie, and I: Finding Real Happiness in a Self-Absorbed World (2016)
Beyond Sunday: Becoming a 24/7 Catholic (2018)
Conquering Coronavirus: How Faith Can Put Your Fears to Rest (2020)
Listening for God: Discovering the Incredible Ways God Speaks to Us (2020)
Ann Shields
Intercession: A Guide to Effective Prayer (2004)
More of the Holy Spirit: How to keep the Fire Burning in Our Hearts (2013)
Collen Kelly Mast @ Tan Books
The Rites of Write(ing)
Franciscan University 
Ben Alexander
Good Things out of Nazareth: The Uncollected Letters of Flannery O'Connor and Friends (2019) with Flannery O'Connor
John Bergsma
Yes, There Is a God. . . and Other Answers to Life's Big Questions (2017)
Stunned by Scripture: How the Bible Made Me Catholic (2018)
Jesus and the Dead Sea Scrolls: Revealing the Jewish Roots of Christianity   (2019)
Giles Dimock
101 Questions and Answers on the Eucharist (2006)
MUSINGS: LITURGICAL AND CHARISMATIC (2020)
with Anthony Lilles
John F. Crosby -The Personalism of John Paul II (2020)
Alan Schreck
Catholic and Christian: An Explanation of Commonly Misunderstood Catholic Beliefs (1984)
Vatican II: The Crisis and the Promise (2005)
Jesus: What Catholics Believe (2012)
The Legacy of Pope John Paul II: The Central Teaching of His 14 Encyclical Letters (2012)
Dr. Mark Miravalle
Introduction to Mary (2013)
Time to Meet the Angels (2017)
Meet Your Mother (2013)
Private Revelation: Discerning with the Church (2013)
The Seven Sorrows of China (2013)

Regis Martin
What Is the Church? (2003)
The Last Things: Death Judgment Hell Heaven (2011)
The Beggar's Banquet: A Personal Retreat on Christ, His Mother, the Spiritual Life, and the Saints (2014)
Witness to Wonder: The World of Catholic Sacrament (2017)
Chris & Linda Padgett
Not Ready for Marriage, Not Ready for Sex: One Couple's Return to Chastity, (2011)
Holy Marriage, Happy Marriage: Faith-filled Ways to a Better Relationship (2015)
Marriage and Ministry: How to Have One Without Destroying the Other (2019)
Fr. Dave Pivonka @ Dave Pivonka 
Hiking the Camino: 500 Miles with Jesus (2011)
Spiritual Freedom: God's Life-changing Gift (2011)
Encounter Jesus: From Discovery to Discipleship (2014) with Deacon Ralph Poyo
Breath of God: Living a Life Led by the Holy Spirit (2015)
Bob Rice
Between the Savior and the Sea (2010)
A 40-Day Spiritual Workout for Catholics (2013)
Fr. Michael Scanlon
Let the Fire Fall (1986)
Appointment with God (1987)
The Truth About Trouble: How Hard Times Can Draw You Closer to God (1989)
What Does God Want? (1996)
Benjamin Wiker
Mystery of the Periodic Table (2003)
10 Books that Screwed Up the World: And 5 Others That Didn't Help (2008)
Answering the New Atheism: Dismantling Dawkins' Case Against God (2008) with Scott Hahn
The Darwin Myth: The Life and Lies Charles Darwin (2009)
Architects Of The Culture Of Death (2009)
A Meaningful World: How the Arts and Sciences Reveal the Genius of Nature (2009) with Jonathan Witt
10 Books Every Conservative Must Read: Plus Four Not to Miss and One Impostor (2010)
The Catholic Church & Science: Answering the Questions, Exposing the Myths (2011)
Worshipping the State: How Liberalism Became Our State Religion (2013)
How To Think about God on a Plane (2013)
Politicizing the Bible: The Roots of Historical Criticism and the Secularization of Scripture 1300-1700 (2017)
In Defense of Nature: The Catholic Unity of Environmental, Economic, and Moral Ecology (2017)
The Reformation 500 Years Later: 12 Things You Need to Know (2017)
Moral Darwinism: How We Became Hedonists (Christian Classics Bible Studies) (2009) with William A. Dembski
Saints vs. Scoundrels: Debating Life's Greatest Questions (2017)
(Scott Hahn)
The Rites of Write(ing)
 Catholic Lives 
"Now class, today we're going to practice going to Confession. You don't have to worry about what sins you are going to confess. Just make it up-you can wait until Father is here before you confess your real sins.

I opened my catechism to the Examination of Conscience in the back. Murder looked like my best bet. I'd use that today, but what would I do in there weeks, when a real priest would be sitting on the other side of the screen?
Then it hit me. I could lie to the priest at my first confession and then get back in line to confess that I had lied in Confession.  Would it be possible to return in line instead of to the seat? Besides, lying in Confession was probably a Mortal Sin.

It was too great a risk. If only lying in Confession were not so grievious. I mean grievous. Eureka, I had it.  A Venial Sin for sure, but a concrete one- I could disobey my father by pronouncing a word the way he told me not to. The word was grievious, but the matter wasn't grievous, plus there wouldn't be full consent of the will, because Sister pronounced it that way, and the teacher is always right, and in disobeying my father, I was obeying her, jumping off a cliff for just a moment. The Age of Reason was kind of fun.
Ed Stivender Raised Catholic: (can You Tell?) (1992)
Christina Chase
Good To Be Herel A Disabled Woman's Reflections on God in the Flesh and the Sacred Wonder of Being Human (2019)
Claire CulwellAbortion Survivors
Survivor: An Abortion Survivor's Surprising Story of Choosing Forgiveness and Finding Redemption (2021)
with Lois Mowday Rabey, et al.
Mother Elvira and Michele Casella
The Embrace of God's Mercy: Mother Elvira and the Story of Community Cenacolo (2019)
Sr. Kristen Gardner SHM and Fr. Rafael Alonso Reymundo
Sr. Clare Crockett: Alone with Christ Alone (2020)
Mother Dolores Hart O.S.B
The Ear of the Heart: An Actress' Journey from Hollywood to Holy Vows (2018) with Richard DeNeut
Tony Hendra
Father Joe: The Man Who Saved My Soul (2004)
Alice Von Hildebrand
By Love Refined (1989)
The Soul of a Lion: Dietrich Von Hildebrand, a Biography (2000)
Alice von Hildebrand: Memoirs of a Happy Failure (2014)
Gianna Jessen Abortion Survivors  
Gianna: Aborted, and Lived to Tell about It (Focus on the Family) (2011) by Jessica Shaver Renshaw
Jane F. Knuth
Thrift Store Saints: Meeting Jesus 25¢ at a Time (2010)
Thrift Store Graces: Finding God's Gifts in the Midst of the Mess (2012)
Francesco Occhetta and Carly Andrews
Carlo Acutis, the Servant of God: Life beyond the Border (2018)
Ed Stivender
Raised Catholic (1992)
Still Catholic: After All These Fears (2006)
Gereon Goldmann
The Shadow of His Wings: The True Story of Fr.Gereon Goldmann, OFM (1964)
The Rites of Write(ing) 
Various Writers
Marc Barnes
A Bad Catholic's Essays on What's Wrong with the World (2017)
Katie Cassady @ Blessed is She
Pat Gohn
Blessed, Beautiful, and Bodacious: Celebrating the Gift of Catholic Womanhood (2013)
All In: Why Belonging to the Catholic Church Matters (2017)
Lisa M. Hendey
The Grace of Yes: Eight Virtues for Generous Living (2014)
A Book of Saints for Catholic Moms: 52 Companions for Your Heart, Mind, Body, and Soul (CatholicMom.com Book) (2019) by Lisa M. Hendey
I Am God's Storyteller by Lisa M. Hendey and Eric Carlson (2019)
I'm a Saint in the Making (2020) by Lisa M. Hendey
Fr. Daniel P. Horan, O.F.M
Books for a Scholarly Audience
Catholicity and Emerging Personhood: A Contemporary Theological Anthropology (Orbis Books, 2019).
All God's Creatures: A Theology of Creation (Lexington Books/Fortress Academic, 2018). Paperback edition (2020)
Postmodernity and Univocity: A Critical Account of Radical Orthodoxy and John Duns Scotus (Fortress Press, 2014)
Books for a General Audience
A White Catholic's Guide to Racism and Privilege (Ave Maria Press, 2021).
Reading, Praying, Living Pope Francis's Rejoice and Be Glad: A Faith Formation Guide (Liturgical Press, 2019)
Daybreaks: Daily Reflections for Lent and Easter (Liguori Publications, 2018) [Spanish: Un Nuevo Comienzo: Reflexiones Diarias Para Cuaresma y Pascua (Libros Liguori, 2018)].
Daybreaks: Daily Reflections for Advent and Christmas (Liguori Publications, 2017) [Spanish: Un Nuevo Comienzo: Reflexiones Diarias Para Adviento y Navidad (Libros Liguori, 2017)].
God is Not Fair and other Reasons for Gratitude (Franciscan Media, 2016).
The Franciscan Heart of Thomas Merton: A New Look at the Spiritual Inspiration of His Life, Thought, and Writing (Ave Maria Press, 2014).
The Last Words of Jesus: A Meditation on Love and Suffering (Franciscan Media, 2013).
Francis of Assisi and the Future of Faith: Exploring Franciscan Spirituality and Theology in the Modern World (Tau Publishing, 2012).
Dating God: Live and Love in the Way of St. Francis (Franciscan Media, 2012).
Mark Galli
With All the Saints: My Journey to the Roman Catholic Church (2022)
Heather King
Shirt of Flame: A Year with Saint Therese of Lisieux (2011)
Holy Desperation: Praying as If Your Life Depends on It (2017)
FOOLS FOR CHRIST:FIFTY DIVINE ECCENTRIC ARTISTS, MARTYRS, STIGMATISTS AND UNSUNG SAINTS (2019)
HARROWED: Life Lessons from the Garden (2020)
Hallie Lord
On the Other Side of Fear: How I Found Peace (2016)
Falling Home: Creating a Life That Catches You When You Fall (2021)
Marcia Lane-McGee and  Shannon Wimp Schmidt
Holly Ordway
Not God's Type: An Atheist Academic Lays Down Her Arms (2014)
Apologetics and the Christian Imagination: An Integrated Approach to Defending the Faith (Living Faith Series) (2017)
Tolkien's Modern Reading: Middle-earth Beyond the Middle Ages (2021)
Sam Rocha
A Primer for Philosophy and Education (2015)
Folk Phenomenology: Education, Study, and the Human Person (2016)
Sherry A. Weddell
Forming Intentional Disciples: The Path to Knowing and Following Jesus (2012)
Fruitful Discipleship: Living the Mission of Jesus in the Church and the World (2017)
saints Who Transformed Their World (2020)
The Rites of Write(ing)
More Various Writers
You're the guy who fell in love the first time you went to Mass in the Extraordinary Form. Or the gal sneaking a peek at your Breviary app during your work meeting. Maybe you're the new parent making sure your kids set up the corn, butter, and cake for St. Brigid and her cow on the eve of her relatively unknown feast day. You, my friend, are a Catholic hipster.
Tommy Tighe, The Catholic Hipster Handbook (2017) Ave Maria Press
Carl Anderson
A Civilization of Love: What Every Catholic Can Do to Transform the World ( 2008)
Called to Love: Approaching John Paul II's Theology of the Body (2009)
Our Lady of Guadalupe: Mother of the Civilization of Love (2009)
The Way Of Love: Reflections on Pope Benedict XVI's Encyclical Deus Caritas Est ( 2010)
Beyond a House Divided: The Moral Consensus Ignored by Washington, Wall Street, and the Media (2010)
Proclaim Liberty: Notes on the Next Great Awakening in America ( 2012)
Paul Mueller with Guy Consolmagno SJ 
Would You Baptize an Extraterrestrial?: . . . and Other Questions from the Astronomers' In-box at the Vatican Observatory
(2018)
Marcellino D'Ambrosio
Jesus: The Way, the Truth, and the Life ( 2020)
40 Days, 40 Ways: A New Look at Lent ( 2014)
When the Church Was Young: Voices of the Early Fathers (2014)
Karen Edmisten
After Miscarriage: A Catholic Woman's Companion to Healing and Hope (2018)
You Can Share the Faith: Reaching Out One Person at a Time (2016)
Deathbed Conversions: Finding Faith at the Finish Line (2013)
Everett Fritz
Art of Forming Young Disciples, The: Why Youth Ministries Aren't Working and What to Do About It (2018)
One Disciple at a Time: How to Lead Others to Dynamic, Engaged, Life-Changing Faith (2022)
Fr. H.G. Hughes, @ Catholic Exchange
What Catholics are Free to Believe or Not (2016)
Brian Mullady
Both a Servant and Free: A Primer in Fundamental Moral Theology ( 2011)
Christian Social Order ( 2017)
Light of the Nations ( 2017)
Certitude of Truth ( 2018)
The Decalogue Decoded: What You Never Learned About the Ten Commandments ( 2019)
Captivated by the Master: A Theological Consideration of Jesus Christ ( 2020)
Fr.  Kevin O'Brien, SJ
The Ignatian Adventure: Experiencing the Spiritual Exercises of St. Ignatius in Daily Life  (2011)
Dr .Rocco Martino 
Rocket Ships and God: A Rocket Scientist Puts Faith to the Test (2015)
Harold Burke-Sivers
The Mass in Sacred Scripture (2012)
Behold the Man: A Catholic Vision of Male Spirituality (2015)
Be Strong in the Lord: Spirituality for Men (2017)
Father Augustus Tolton: The Slave Who Became the First African-American Priest (2019)
Kevin J. Symonds 
Pope Leo XIII and the Prayer to St. Michael: An Historical and Theological Examination (2019)
Augustine Wetta
Humility Rules: Saint Benedict's Twelve-Step Guide to Genuine Self-Esteem (2017)
The Eighth Arrow: Odysseus in the Underworld: Odysseus in the Underworld, A Novel ( 2018)
The Rites of Write(ing)
Spitural World and Other Religions 
Fr. Jose Antonio
Interview with an Exorcist (2006)
Daniel Ali and Robert Spencer
Inside Islam: A Guide for Catholics (2011)
Gil Bailie
God's Gamble: The Gravitational Power of Crucified Love (2016)
Isaiah Bennett
Inside Mormonism (1999)
When Mormons Call (1999)
Dan Burke
Spiritual Warfare and the Discernment of Spirits (2020)
Nicolas Diat
A Time To Die: Monks on the Threshold of Eternal Life (2019)
Fr. Mike Driscoll
Demons, Deliverance, and Discernment: Separating Fact from Fiction About the Spirit World (2015)
The Father Capranica Mysteries: Stories of the Strange and Supernatural (2015) with Cheryl Dickow
Jacques Jomier
The Bible and the Qur'an (2002)
Fr. Vincent P. Lampert
Exorcism: The Battle Against Satan and His Demons (2020)
Fr. Wade Menezes
The Four Last Things: A Catechetical Guide to Death, Judgment, Heaven, and Hell  (2017)
Venatius Oforka
The Art of Spiritual Warfare: The Secret Weapons Satan Can't Withstand  (2018)
William Joseph Whalen
Separated Brethren: A Review of Protestant, Anglican, Eastern Orthodox & Other Religions in the United States (2003)
The Rites of Write(ing)
Carmelites and the Mass
Why should she have been chosen when there were so many others who had died about that time whose virtues had been demonstrated concretely and in public, servants of the poor, missionaries, apostles, martyrs, godly men and women of all kinds? "Thérèse! Sister Thérèse!" It was all Thérèse. But what had she done for us during her life? Anything we could see? Anything we could touch? Nothing. Or nothing that we knew anyway. And yet everybody was calling to her. It was enough that she had said, "I will spend my Heaven doing good upon earth." That saying was snatched up, repeated, broadcast. But could it be believed? It was believed; it had to be. Why did it have to be? That is a matter of love, and love cannot be explained.
Henri Gheon Truth about Therese (2013)
Cardinal Anders Arborelius, O.C.D
Carmelite Spirituality: The Way of Carmelite Prayer and Contemplation (2020)
Adam Bucko (Compilation)
Holy Thirst: Essentials of Carmelite Spirituality (2019)
Penny Hickey
Drink Of The Stream: Prayers of Carmelites (2010)
Fr. Gabriel of St. Mary Magdalen
Union with God: According to St. John of the Cross (2019)
Henri Gheon
Truth about Therese (2013)
Mark O'Keefe and OSB
The Way of Transformation: Saint Teresa of Avila on the Foundation and Fruit of Prayer (2016)
Joseph F. Schmidt
Everything is Grace: The Life and Way of Therese of Lisieux (2007)
Christopher Carstens
A Devotional Journey into the Mass: How Mass Can Become a Time of Grace, Nourishment, and Devotion (2017)
Scott Hurd@ R. Scott Hurd
Around the Table: Retelling the Story of the Eucharist through the Eyes of Jesus' First Followers (2016)
Forgiveness: A Catholic Approach (2019)
Rev. James T. O'Connor
The Hidden Manna (2010)
Timothy P O'Malley
Bored Again Catholic: How the Mass Could Save Your Life (2017)
John Hobson Matthews
THE MASS AND ITS FOLKLORE (2018) Tumblar House
The Rites of Write(ing)
Popes, Bishops and the Vatican
John L. Allen Jr. @ Crux
Against the Tide: The Radical Leadership of Pope Francis (2014)
Dr. Matthew Bunson
Pope Francis (2013)
Saint Pope Paul VI : Celebrating the 262nd Pope of the Roman Catholic Church (2018)
Jean Sheen Cunningham and Janel Rodriguez
My Uncle Fulton Sheen (2019)
David G. Dalin
The Myth of Hitler's Pope: How Pope Pius XII Rescued Jews from the Nazisby (2012)
Bonnie L. Engstrom
61 Minutes to a Miracle: Fulton Sheen and a True Story of the Impossible (2019)
Massimo Faggioli @ Wikipedia
Vatican II: The Battle for Meaning (2012)
The Liminal Papacy of Pope Francis: Moving toward Global Catholicity (Catholicity in an Evolving Universe) (2020)
Stefan Heid
Celibacy in the Early Church: The Beginnings of Obligatory Continence for Clerics in East and West (2000)
John W. O'Malley
What Happened at Vatican II (2010)
Trent: What Happened at the Council (2013)
Vatican I: The Council and the Making of the Ultramontane Church (2018)
When Bishops Meet: An Essay Comparing Trent, Vatican I, and Vatican II (2019)
Georg Ratzinger, Michael Hesemann
My Brother the Pope (2012)
Russell Shaw
Eight Popes and the Crisis of Modernity (2020)
Patrick Novecosky
100 Ways John Paul II Changed the World (2020)
Andreas Widmer
The Pope & The CEO: John Paul II's Leadership Lessons to a Young Swiss Guard
The Rites of Write(ing
) Even More Various Topics
Douglas Beaumont
Evangelical Exodus: Evangelical Seminarians and Their Paths to Rome ( 2016)
With One Accord: Affirming Catholic Teaching Using Protestant Principles ( 2020)
Thomas Day
Why Catholics Can't Sing: Revised and Updated With New Grand Conclusions and Good Advice (1990)
Where have you gone, Michelangelo? : the loss of soul in Catholic culture (1993)
Conor Gallagher
If Aristotle's Kid Had an iPod: Ancient Wisdom for Modern Parents (2012)
Robert Gannon
The Poor Old Liberal Arts (2018) Introduction by: James V. Schall, S.J.
Matt Nelson , Cardinal Thomas Collins
Just Whatever: How to Help the Spiritually Indifferent Find Beliefs that Really Matter  (2018)
Michael O'Neill
Exploring the Miraculous (2015)
Virgin, Mother, Queen: Encountering Mary in Time and Tradition (2019) with Robert L. Fastiggi
Robert Royal
The God That Did Not Fail: How Religion Built and Sustains the West (2006)
A Deeper Vision: The Catholic Intellectual Tradition in the Twentieth Century ( 2015)
Columbus and the Crisis of the West (2020)
Nikolaas Sintobin, SJ
Jesuits Telling Jokes: A (Serious) Introduction to Ignatian Spirituality (2016)
Joseph Stuart
Rethinking the Enlightenment: Faith in the Age of Reasonby  (2020)
Matt Walsh
The Unholy Trinity: Blocking the Left's Assault on Life, Marriage, and Gender (2017)
Church of Cowards: A Wake-Up Call to Complacent Christians (2020)
Vinita Hampton Wright
The Art of Spiritual Writing How to Craft Prose That Engages and Inspires Your Readers (2013)
Andrea Zachman
The Sacred That Surrounds Us: How Everything in a Catholic Church Points to Heaven (2019) ascension press
The Rites of Write(ing) 
Facebook Personalities (under construction)
Joe Harder who leads the FB group The Best of Everything: A Banquet to Which Everyone is Invited.
Christin Jezak A beautiful young catholic actress.
Sister Christina Marie Neumann
Joshua Klickman-Contruibuing Writer to the Catholic Bard
The Rites of Write(ing) 
Catholic Bloggers

Calah Alexander, @ Aleteia
Kathryn Brightly, @ Through a Glass Brightly 
Sister Ruth Burrows, O.C.D. @ searchingforabalance.blogspot.com
Thomas McDonald   @ Weird Catholic
Colleen C. Mitchell @ Embodied Faith
Chris Mueller @ everydaycatholic.com
Steven O'Reilly @ romalocutaest.com
Sarah Reinhard @snoring scholar Author of Untangling the Catholic Web Hail Mary Book
Michael Rennier @ Dappled Things
Brian Volck @ Brian Volck
Rick Yoder @amishcatholic.com
Susan Windley-Daoust @ Ironic Catholic 
The Rites of Write(ing)
More
Catholic Bloggers and Podcasters
Darwin catholic:  Where Religion, Philosophy and Demographics Meet
Aaron Irber I Might Believe in Faeries • A podcast on Anchor

Tim Muldoon

@ Ignatian Spirtuality 
Chris Mueller @everyday Catholic

Rich Raho

@  Twitter
Sean Salai, S.J. @  Sean Salai, S.J. | America Magazine
The Rites of Write(ing)
Catholic Spirituality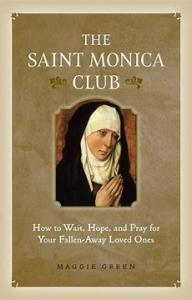 Vicki Burbach
How to Read Your Way to Heaven (2017)
The Lost Art of Sacrifice (2021)
Sonja Corbitt
Exalted: How the Power of the Magnificat Can Transform Us (2019)
How to Pray Like Mary (2019)
Fulfilled: Uncovering the Biblical Foundations of Catholicism (2018)
Ignite: Pray the Bible Like Never Before (2017)
Fearless: Conquer Your Demons and Love with Abandon (2016)
Unleashed: How to Receive Everything the Holy Spirit Wants to Give You (2015)
Elizabeth Ficocelli
Shower of Heavenly Roses: Stories of the intercession of St. Therese of Lisieux (2014)
Thérèse, Faustina, and Bernadette: Three Saints Who Challenged My Faith, Gave Me Hope, and Taught Me How to Love (2014)
Maggie Green
The Saint Monica Club (2019)
How to Hope, Wait, and Pray for Your Fallen-Away Loved Ones
Carrie Gress
The Marian Option: God's Solution to a Civilization in Crisis (2017)
The Anti-Mary Exposed: Rescuing the Culture from Toxic Femininity (2019)
George W. Kosicki C.S.B.
Revelations of Divine Mercy: Daily Readings From the Diary of Blessed Faustina Kowalska (1996)
Now Is the Time for Mercy: The Story of God's Mercy (2002)
Intercession: Moving Mountains by Living Eucharistically (2003)
Philip Kosloski
Basic Field Manual for Hearing God's Voice: 11+ Ways to Distinguish Between God's Voice, Satan's Voice and My Voice (2016)
Voyage Comics
Jim Manney
A Simple, Life-Changing Prayer: Discovering the Power of St. Ignatius Loyola's Examen (2011)
What Do You Really Want? St. Ignatius Loyola and the Art of Discernment (2015)
Shaun McAfee
Filling Our Father's House (2015)
Reform Yourself! : How to Pray, Find Peace, and Grow in Faith with the Saints of the Counter-Reformation (2017)
Inseparable: Five Perspectives on Sex, Life, and Love in Defense of Humanae Vitae (2018)
Social Media Magisterium: A No-Nonsense Guide to the Proper Use of Media (2018)
St. Robert Bellarmine (2019)
I'm Catholic. Now What? ( 2019)
Epic Saints: Wild, Wonderful, and Weird Stories of God's Heroes (2020)
Christopher O. Blum (with St. Francis de Sales),
Roses Among Thorns: Simple Advice for Renewing Your Spiritual Journey (2014)
Julie Onderko
Discover Your Next Mission from God Saints who found God's will — and how you can too (2015)
Holy Handmaids of the Lord: Women Saints Who Won the Battle for Souls (2019)
Susan Tassone
Jesus Speaks to Faustina and You (2020)
The Rites of Write(ing)
(Mostly) History
It was in "Dark Age" Europe that the university system, a gift of Western civilization to the world, was developed by the Catholic Church. Historians have marveled at the extent to which intellectual debate in those universities was free and unfettered. The exaltation of human reason and its capabilities, a commitment to rigorous and rational debate, a promotion of intellectual inquiry and scholarly exchange— all sponsored by the Church— provided the framework for the Scientific Revolution, which was unique to Western civilization.
Thomas E Woods Jr., How the Catholic Church Built Western Civilization (2005)
Peter Bartley
Catholics Confronting Hitler: The Church and the Nazis (2016)
Andrew Bieszad  
Lions of the Faith: Saints, Blesseds, and Heroes of the Catholic Faith in the Struggle with Islam ( 2015)
Jamie Blosser
Positively Medieval: The Surprising, Dynamic, Heroic Church of the Middle Ages (2016)
Jon M. Sweeney
The Pope Who Quit: A True Medieval Tale of Mystery, Death, and Salvation (2012)
David Meconi S.J.
101 Surprising Facts About Church History (2016)
James Hitchcock
History of the Catholic Church (2012)
Fr. John Laux
Church History: A History of the Catholic Church to 1940 (1989)
Diane Moczar
Converts and Kingdoms: How the Church Converted the Pagan West – and How We Can Do It Again (2012)
Ten Dates Every Catholic Should Know Dec 10, 2013
Mark Riebling
Church of Spies: The Pope's Secret War Against Hitler (2015)
Dom Paschal Scotti
Galileo Revisited: The Galileo Affair in Contextby (2017)
Steve Weidenkopf
The Glory of the Crusades (2014) with Todd Aglialoro
The Real Story of Catholic History: Answering Twenty Centuries of Anti-Catholic Myths ( 2017)
Timeless: A History of the Catholic Church (2018)
The Church and the Middle Ages (1000–1378): Cathedrals, Crusades, and the Papacy in Exile (Reclaiming Catholic History) (Dec 25, 2020)
Thomas E. Woods Jr.
How the Catholic Church Built Western Civilization (2005)
The Rites of Write(ing)
Life and Sexulaity 
Mary Eberstadt
Loser Letters: A Comic Tale of Life, Death, and Atheism (2010)
Adam and Eve After The Pill (2012)
It's Dangerous to Believe: Religious Freedom and Its Enemies (2016)
The Last Homily: Conversations with Fr. Arne Panula (2018)
Primal Screams: How the Sexual Revolution Created Identity Politics (2019)
Kathy DiFiore
Gimme Love, Gimme Hope, Gimme Shelter: The True Inspiration Behind the Movie Gimme Shelter (2014)
Stephanie Gray
Love Unleashes Life: Abortion and the Art of Communicating Truth (2018)
Stefan Heid
Celibacy in the Early Church: The Beginnings of Obligatory Continence for Clerics in East and West (2000)
Walt Heyer
A Transgender's Faith (2015)
Daniel Mattson
Why I Don't Call Myself a Gay Christian
How I Reclaimed My Sexual Reality and Found Peace (2017)
David Morrison
Beyond Gay (1999)
Bernard Nathanson
The Hand of God: A Journey from Death to Life by the Abortion Doctor Who Changed His Mind
(1996)
Joseph Sciambra
Swallowed By Satan: How Our Lord Jesus Christ Saved Me From Pornography, Homosexuality, and the Occult. (2013)
Arleen Spenceley
Chastity Is for Lovers: Single, Happy, and (Still) a Virgin (2014)
Emily Stimpson
The Catholic Girl's Survival Guide for the Single Years (2012)
Ramona Treviño and Roxane Salonen
Redeemed by Grace: A Catholic Woman's Journey to Planned Parenthood and Back: A Catholic Woman's Journey to Planned Parenthood and Back (2015)
Steve Wood
The ABCs of Choosing a Good Husband: How to find and marry a great guy (2017)
The ABCs of Choosing a Good Wife: How to find and marry a great girl (2017)
The Rites of Write(ing)
Various Authors in Various Books
Disorientation: How to Go to College Without Losing Your Mind  (2010) by Various
Beautiful Mercy: Experiencing God's Unconditional Love So We Can Share It With Others (2015)
by Various
Beautiful Hope: Finding Hope Every Day in a Broken World (2017) by Various
Catholic Answers 20 Answers series featuring Fr. Dcn. Daniel Dozier, Jason Negri and others.
A Guide to the Passion: 100 Questions about The Passion of the Christ (2004) including Tom Arnold
One Body, Many Blogs featuring
T.J. Burdick @ Me – T.J. Burdick and Kevin Knight @ knight.org – NEW ADVENT: Home and several others
Rebecca V. Cherico
Atheist to Catholic: 11 Stories of Conversion (2011)
Recovering Faith: Stories of Catholics Who Came Home (2011) by Lorene Hanley Duquin
Pierre-Marie Dumont
Founder of Magnificat Magazine
Saint of the Day: The Definitive Guide to the Saints (2018)
by Leonard Foley (Author), Patrick McCloskey (Editor)
Brian O'Neel
39 New Saints You Should Know (2010)
Word by Word: Slowing Down with the Hail Mary (2015) Edited by Sarah A. Reinhard
The Rites of Write(ing)
Catholic Conspiracy and Others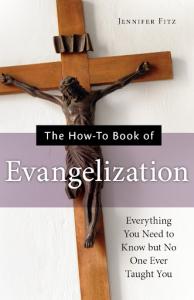 Larry Denninger @ A Catholic Misfit @ The Catholic Conspiracy Former Patheos Acts of the Apostasy
Rebecca Frech @ Backwards In High Heels @ The Catholic Conspiracy Former Patheos Shoved to Them
Tom Zampino @ Grace Pending @ The Catholic Conspiracy Former Patheos   Grace Pending
Marge Fenelon @Marge Fenelon @ The Catholic Conspiracy Former Patheos   Catholic to the Core
Jen Fitz @ Riparians At The Gate @ The Catholic Conspiracy Current Patheos   Sticking the Corners
Lord, You Know I Love You!: A Discernment Retreat Using the Great Commandment (2018)
The How-to Book of Evangelization: Everything You Need to Know But No One Ever Taught You (2020)
Sister Margaret Rose Realy @ The Catholic Gardener @ The Catholic Conspiracy Former  Patheos Morning Rose Prayer Gardens
Will Duquette @ Zymurgia House @   The Catholic Conspiracy Former Patheos Cry 'Woof'
Now what options would a electronic Rosary have?
Vibrates when it detects you have fallen asleep while reciting the Rosary. Your Guardian Angel will thank you since he won't have to pick up your slack.
Bead speed detection to remind you if you are praying it too fast to adequately meditate on the mysteries. Also being smart enough to detect if you are praying the Divine Mercy instead and make allowance.
Scriptural Rosary Mode. When you get to the large bead it narrates some scripture matching the decade and the day of the week.
Set an audible clacking at a desired sound level to help future saints.
Jeffrey Miller Smart Beads – Now do the Rosary Curt Jester
Jeff Miller @ Jeffrey Miller – The Curt Jester Former Patheos Happy Catholic Bookshelf
Dr. Jeffrey A. Mirus @ Catholic Culture
Julie Davis @Happy Catholic*  GoodReads Former Patheos Happy Catholic Bookshelf
Katrina Fernandez @ Aleteia and National Catholic Register Former Patheos The Crescat  Author in One Body, Many Blogs
Frank Weathers @ Aleteia Former Patheos Why I Am Catholic   Author One Body, Many Blogs
Let's face it. Catholicism is weird. This is true for ignorant outsiders and for dissenting insiders. Like the Hebrews of old, Catholics are a peculiar people, a people set apart (Deuteronomy 14:2; Psalm 4:3; 1 Peter 2:9).That a man who grew up in Nazareth is the God of the universe and that He founded a Church (after suffering torture and death and rising from the dead) and gave her sacraments and the gift of infallibility – is by definition, weird.

See, once you accept the weird label, things get easier and become clearer.

Transubstantiation in which bread becomes the very body of God. Or the incorruptible saints whose bodies do not decompose. Or the miracle of Lanciano in which, during the eight century AD, the Host turned into myocardial (heart) tissue of an adult male with AB blood type – a phenomenon can be see to this day.

Weird, no?

Here's my question: are these supernatural realities any weirder than some of the natural ones discovered by modern physics? The natural world around us features plenty of weirdness. What would be much stranger is if the teachings of the Church God founded were less weird than the world He made.
–Patrick Coffin, Catholicism is Weird (May 24, 2017) National Catholic Register
Austin Ruse
Patrick Coffin
Peter Kwasniewski,
Abby Johnson
Timothy Gordon
Taylor Marshall
Michael J Matt
Fr. Frank Pavone
Fr. Chad Rippenger
Deacon Jim Russell
John Henry Weston
Fr. John Zuhlsdorf
Bishop Athanasius Schneider
Brother Andre Marie
E. Michael Jones
Christine Niles
Michael Voris
Bradley Eli, M.Div., Ma.Th.
Rodney Pelletier,
Paul Murano
David Nussman
The Rites of Write(ing) More Rigorous Vortex
Patrick Archbold

@ Creative Minority Report

Raymond Arroyo


Mother Angelica: The Remarkable Story of a Nun, Her Nerve, and a Network of Miracles (2005)
Mother Angelica's Little Book of Life Lessons and Everyday Spirituality (2007)
Mother Angelica's Private and Pithy Lessons From the Scriptures (2008)
The Prayers and Personal Devotions of Mother Angelica (2010)
Of Thee I Zing: America's Cultural Decline from Muffin Tops to Body Shots (2011) with Laura IngrahamWill Wilder
1. The Relic of Perilous Falls (2016)
2. The Lost Staff of Wonders (2017)
3. The Amulet of Power (2019)

Terry Barber


How to Share Your Faith with Anyone: A Practical Manual of Catholic Evangelization (2013)
–Bill Donohue Catholic League
The Catholic Advantage: Why Health, Happiness, and Heaven Await the Faithful (2015)
Common Sense Catholicism: How to Resolve Our Cultural Crisis (2019)
Richard Heilman
Church Militant Field Manual (2012) by

Leila Miller

@ Leila Miller
MADE THIS WAY : How to Prepare Kids to Face Today's Tough Moral Issues (2018) with Trent Horn

Aiden Nichols


Lovely Like Jerusalem: The Fulfillment of the Old Testament in Christ and the Church (2010)

Barbara Nicolosi


Behind the Screen: Hollywood Insiders on Faith, Film, and Culture (2005) with Spencer Lewerenz
Notes to Screenwriters: Advancing Your Story, Screenplay, and Career With Whatever Hollywood Throws at You
(2015) with Vicki Peterson

Janet Smith

@ Janet E Smith
Life Issues, Medical Choices: Questions and Answers for Catholics (2016)
Why Humanae Vitae Is Still Right (2018)
Jesse Romero Catholic Author • Radio Host • Evangelist
The Devil in the City of Angels: My Encounters With the Diabolical (2019)
Scott M. Sullivan@ Scott M. Sullivan | Scholastic Philosophy, Theology

Fr. Thomas G. Weinandy, OFM, Cap.


Jesus the Christ (2003)
It's important to think through such deal-killer questions because while our Church is, in eternity, the Mystical Bride of Christ, it also has one foot sunk in the squishy earth. It's a real institution—now the oldest one on the planet, given the fall of the Chinese monarchy in 1912—taking part in the messy business of history, making intransigent claims to doing something almost impossibly difficult: proclaiming a single, consistent message about the nature of God, creation, sin, redemption, and the proper ordering of human society, through every culture on earth and every century that passes.
John Zmirak,Bad Catholic's Guide to the Catechism: A Faithful, Fun-Loving Look at Catholic Dogmas, Doctrines, and Schmoctrines (Bad Catholic's guides) (2017)
Laramie Hirsch
Maureen Mullarkey
Allan Ruhl
Stefanie Nicholas
John Zmirak
Elizabeth Lemme,
James D
Michael Brendan Oratory
Hilary White
Eric Sammons
Steve Skojec
Timothy Flanders
The Rites of Write(ing)

Spiritual Classics 1
"Trust God that you are where you are meant to be."
― St. Teresa Of Avila, The Interior Castle
St. Dr. Augustine's

Confessions (400)


St. Dr. Aquinas's

Summa Theologica (1485)


St. Bernard of Clairvaux,'s

On Loving God (1153)

St. Dr. Hildegard von Bingen

's Scivias (1152)
The Spiritual Doctrine of 

St. Catherine of Genoa 

  (1874)


St. Dr. Catherine of Siena's The Dialogue of Divine Providence (1579)
The Little Flowers of 

St. Francis

 (1390)

St. Dr. Alphonsus Liguori's

 Uniformity with God's Will (1758)

Selected Letters of

Saint Jane Frances de Chantal

(1917)

St. Dr. John of the Cross

's Dark Knight of the Soul (1584)

St. John Henry Newman

's Essay on the Development of Christian Doctrine (1845)


St. Dr. Francis de Sales's Introduction to the Devout Life (1609)
The Maxims and Sayings of 

St Philip Neri

 

(1995) Frederick William Faber (Translator)


St. Dr. Teresa of Ávila's Interior Castle (1588)


St. Dr. Thérèse de Lisieux

 's The Story of a Soul (1898)
The Rule of 

Saint Benedict

 (516)
The Spiritual Exercises of 

Saint Ignatius

 (1524)

St. Louis de Montfort

's True Devotion to Mary with Preparation for Total Consecration (1712)

The Rites of Write(ing)

Spiritual and Apolgetics Classics  
"Only the interior life can sustain us in the hidden, backbreaking labor of planting the seed that seems to go so long without fruit."
― Dom Jean-Baptiste Chautard, Soul of the Apostolate
Brother Lawrence's

The Practice of the Presence of God (1692)


Bartolomé de las Casas's A Short Account of the Destruction of the Indies (1542)


Jean-Pierre de Caussade'

s Abandonment to Divine Providence (1861)

Dom Jean-Baptiste Chautard's

 The Soul of the Apostolate (1937)


G.K. Chesterton

's Orthodoxy (1908)


Dante

's Divine Comedy (1320)
Fr. Henry Grey Graham's  Where We Got the Bible (1911)

Robert Hugh Benson's

Confessions of a Convert (1913)
Thomas à Kempis's Imitation of Christ (1427)

Dietrich Von Hilderbrand 's

Transformation in Christ: On the Christian Attitude (1940)
Caryll Houselanders

' The Reed of God (1944); republished by Ave Maria Press (2008) 

Romano Guardinis

' The Lord (1937, 1954) 
The Secret Diary of

Elisabeth Leseur:

The Woman Whose Goodness Changed Her Husband from Atheist to Priest (1914)

Blaise Pascal'

s Pensées (1670)


Luis Martinez '

s True Devotion to the Holy Spirit (2008) (Formally The Sanctifier (1957)


Malcolm Muggridges's 

 Something Beautiful for God (1971)


Lorenzo Scupoli

's The Spiritual Combat and a Trestle on Peace of Soul (1589)

Leo J. Trese's

The Faith Explained (1959)

The Rites of Write(ing)

Modern Apologetics Classics
The Spirit of Catholicism (1924) Karl Adam 
The Path to Rome (1902) Hilaire Belloc
Lord of the World (1907) Robert Hugh Benson
Evidence for Our Faith (1952) Fr. Joseph Cavanaugh
Religion and the Rise of Western Culture: The Classic Study of Medieval Civilization (1949) Christopher Dawson 
The Faith of Our Fathers (1876) James Cardinal Gibbons
The Creed in Slow Motion (1949) by Ronald Knox
Knowing the Love of God – Lessons From a Spiritual Master (2015) Fr. Reginald Garrigou-Lagrange O.P
The Third Day (1944) Arnold Lunn
How to Be Happy – How to Be Holy (1943) by Paul O'Sullivan
What Jesus saw from the cross (2008) (first published 1930)
33 Years in the Holy Land: What Jesus Saw from Bethlehem to Golgotha Antonin Sertillanges
Relics from the Crucifixion: Where They Went and How They Got There (1910, 2015) James Charles Wall
The Rites of Write(ing) Good Protestant Writers

Certainty is the mark of the common-sense life: gracious uncertainty is the mark of the spiritual life. To be certain of God means that we are uncertain in all our ways, we do not know what a day may bring forth. This is generally said with a sigh of sadness, it should be rather an expression of breathless expectation. We are uncertain of the next step, but we are certain of God. Immediately we abandon to God, and do the duty that lies nearest, He packs our life with surprises all the time. My Utmost for His Highest (1956). Section "April 30".

1.      Corrie ten Boom

2.      Dietrich Bonhoeffe

3.       Chuck Colson

4.      James Dobson

5.      Elizabeth Elliott Through Gates of Splendor (1956)

6.      Billy Graham

7.      Max Lucado

8.      Eric Metaxas

9.      John Stott

10.  Charles Swindoll

11.  Philip Yancey

12.  Oswald Chambers
I am always finding authors I want to add to my ever growing and never ending book list. Here are some lists I made for my other non-patheos blog. It's not as structured as this one, but if you love lists and want even more names of more authors, take a look.
Click On to even see more Catholic Book lists 
Patheos Writers
Patheos Catholics Mostly Current
Patheos Catholic Last Post in 2021
Patheos Catholic Mostly New and Elsewhere
Anima Mea by Peter Darcy
The Franciscan Pilgrim by Bret Thoman,
Cultural Tidbits by John Tuttle
The Catholic Right
Summa Catholic
Sister Rose Sister Rose Movies
The Working Catholic by William Droel On Faith and Work Channel 
Patheos Catholic Last Post sometime in 2020
Patheos Catholic Last Post in 2019
Patheos Catholic Last Post 2018
Patheos Catholic Last Post 2017
Fiction Section
Ignatius & Traveling Starships
Everywhere in Chains James Casper Ignatius Press
Poor Banished Children by Fiorella De Maria (Goodreads Author)
M. Doran Ignatius Press
David C. Downing Ignatius Press
Robert Ovies Ignatius Press
The Eighth Arrow: Odysseus in the Underworld, by Augustine Wetta
Charis in the World of Wonders: A Novel Set in Puritan New England by Marly Youmans  Free SF Online Marly Youmans (5)
Mary Marshall
Michael D. O'Brien Ignatius Press
Lynden Rodriguez
Angels, Vampires and Zombies OH MY
Death's Dream Kingdom (The Redglass Trilogy Book 1) by Gabriel Blanchard
Mysterious Albion (Vatican Vampire Hunters # 1) by Paul Leone and Paula Graves
Order of Saint Michael by Kobie J Newton
A Bloody Habit by Eleanor Bourg Nicholson
I Am John Paul by Cris Pasqueralle
The Giant's Walk by David Skinner
The Seventh Word by L. Smith horror
The River Dead by Scott L. Smith  horror
Teddy Gyros: Kid Vampire Slayer: Book One: It Begins by Michael Sortino
Whisper Music (The Morrigan Canticles Book 1) by B. Toner
Jennifer the Damned by Karen Ullo  horror
Order of the Blood: The Unofficial Chronicles of John Grissom by Page Zaplendam
Catholic and Christian Independent Authors
FB Catholic Group Writers
Glen Aitken DreamWeavers (Feb 16, 2020) Catholic Sci-Fi/Fantasy Writer Geeks FB GROUP
Erin McCole Cupp Unclaimed Catholic Fiction FB Group
Declan Finn @ com Catholic Fiction FB Group
Bernadette Durbin GoodReads Profile Catholic Sci-Fi/Fantasy Writer Geeks FB GROUP
Caroline Furlong @ wordpress.com Friend of Fabian/Lebak Catholic Sci-Fi/Fantasy Writer Geeks FB GROUP
Kelley Heyne The Locket's Secret  Catholic Sci-Fi/Fantasy Writer Geeks FB GROUP
Rosamund Hodge Crimson Bound Recommended by Geeks Free Sf Online
Lori Janeski, in Planetary Anthology Series Luna Catholic Sci-Fi/Fantasy Writer Geeks FB GROUP
Vanessa Landry in Planetary Anthology Series: Venus Catholic Sci-Fi/Fantasy Writer Geeks FB GROUP Wife of Declan Finn
Theresa Linden Chasing Liberty (Chasing Liberty Trilogy, Volume 1) Secrets: Visible & Invisible Friend of Fabian/Gina/Lebak
Corinna Turner I Am Margaret (I Am Margaret #1) Catholic Sci-Fi/Fantasy Writer Geeks FB GROUP
Jagi Lamplighter Wright Friend of Fabian/Lebak Wife of John C Wright
Friends of Fabian and Gina
Josh Baker Please Don't Remove Margreat's Glasses!  Friend of Gina
Jacqueline Brown Friend of Fabian
J. Cattapan Seven Riddles to Nowhere Friend of Gina and Others
Monalisa Foster @ com  Friend of Fabian
Patrick Augustin Jones Defend the Tabernacle
Russell Newquist Vigil
Frank A Ruffolo Friend of Fabian
Lawrence Simpson Amazon Page Catholic Sci-Fi/Fantasy Writer Geeks FB GROUP
Roger Thomas Under the Watchful Sky Friend of Gina and Others  (sort of and ???) https://princeofthewest.blogspot.com/
D. Verhoff The Wish Thief
Heather Dixon Wallwork The Enchanted Sonata Friend of Gina