I'm not necessary planning on reviewing each and every episode of every TV show I watch every week. But I am this week.
By next week we will be arriving at the last episode of She-Hulk and Rings of Power and will be half way through Andor.
So here are some quick TV show reviews.
Schmigadoon! Full Season on Apple + 6 Episodes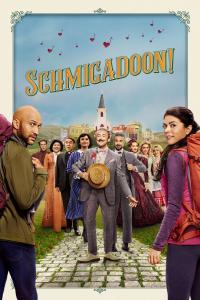 This is a Catholic blog so I give this warning for squeamish Christians.
This show does depict…
Fornication
Cohabitation
Homesexulty
Children born out of wedlock
One-night stands
Nothing explicit is shown and I don't think it enorces or glorifies these behaviors as much as it depicts them as real things that happen in the world.  These activities tie into the plot and to some of the humor. The real crux and heart of the show is that a struggling couple  becomes trapped in a musical where people randomly sing to express their emotions.  Homages and parodies of songs from popular musicals such as 'The Sound of Music' and  'The Music Man' are sung. This show displays the glories of people singing the storyline with the characters from the outside world either cringing or being delighted by any upcoming song they can actually join in with.
Melissa Gimble: "This isn't some tourist attraction. This is a musical. We're in an actual musical."
Josh Skinner: "You know how much I hate musicals. People don't just bust out in song like that in real life."
It is a fun little comedy that my wife and I had fun watching with interesting colorful characters and tongue in cheek humor.
Quantum Leap Episodes 3  Mondays
The biggest weakness of the new QL is that it is living in the shadow of a much better constructed show.
The biggest thing going for the show is that it is living off the fumes of the much better constructed show.
The past storylines are rather typical and lacks the POW of episodes with Sam and Al.
We got to know those characters in the original and were not really getting to know these characters really well.
How they train for the boxing match  in episode 3 was somewhat interesting and feels like a authentic QL type of moment.
There also seems to be a lack of real chemistry between Ben and Addison.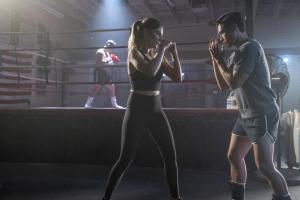 The future storyline is steeped in mystery and nostalgia.
We now know how many leaps it will take for Ben to make it through a season and to his desired destination in time.
We know that he leaps into the body of the person he replaces in time. Still no explanation why the absence of the waiting room.
Why no voice of Ziggy? Well Ziggy is being controlled by Janis Calavicci with Al's old comlink to Ziggy. Oh Boy.
Ben can leap out of his own lifetime because he changed the code.
The show is OK which is not good.
The show should be fantastic and it just isn't.
Yet.
La Brea Episode  2 Tuesdays
The scope of the story is as big as Andor or Rings.
The time-travel storytelling is as complex and interesting as QL.
The story telling in general keeps me wanting to see what happens next.
The characters are your typical TV type characters.
Q's Dad@knucklesjak: How do the characters in #LaBrea always appear showered w/clean clothes when living in prehistoric times?
Star Wars: Andor Episodes 5   12 Episode Season Wednesdays
I haven't seen Rogue One in quite sometime. Because of that I didn't realise that the character Andor was in the original movie. There is some tension in the plot. The characters are being built up. Still no action. A lot of atmosphere and angst. I am interested in seeing where it goes.
kaytuesso@jeronandor (Oct 5, 2022) #andor spoilers
i could watch an entire episode of andor solely dedicated to nemik infodumping and cassian listening intently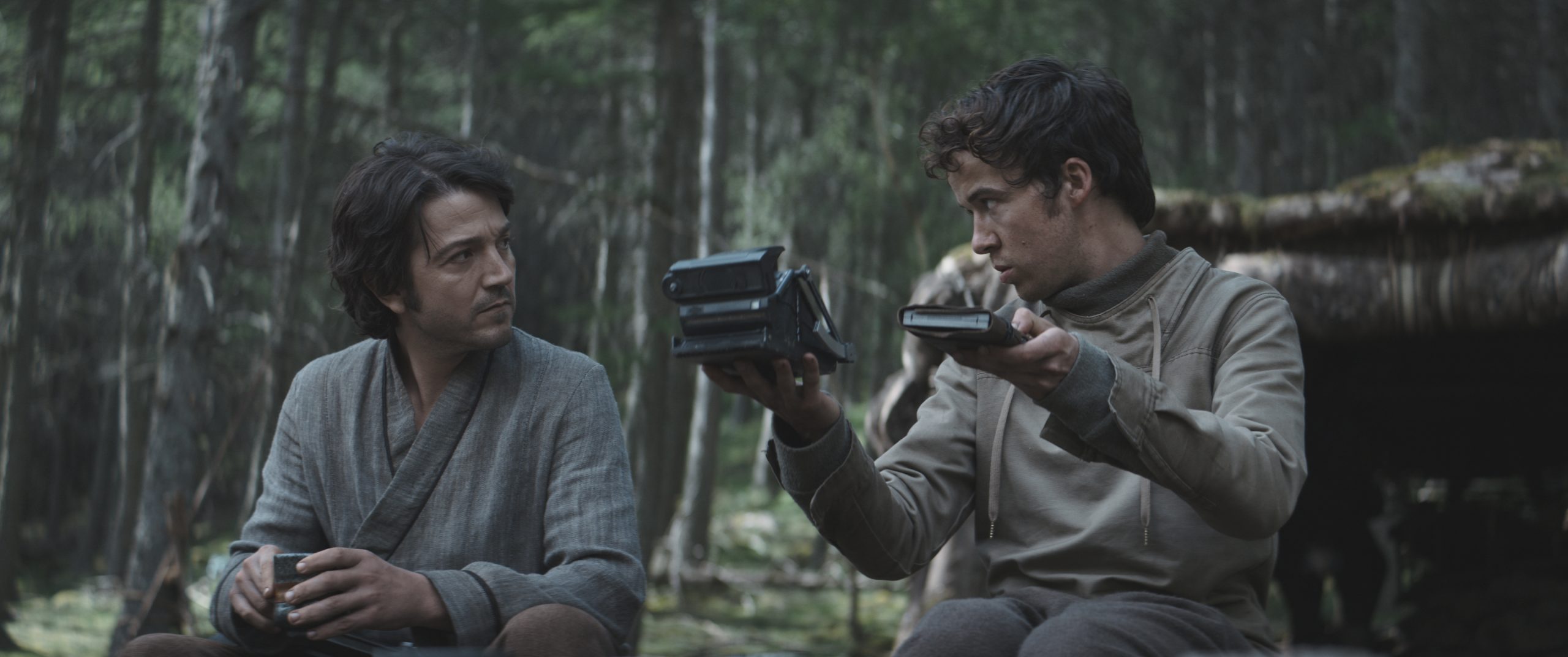 Jaclyn, of liking Barriss fame@Jbandos (Oct 5, 2022) Andor has it all, political intrigue, some actual in-universe political theory, spycraft, political marriage serving as a cage, lesbians, social dynamics, an unemployed sad bootlicker whose mom is incredibly overbearing and patronizing towards him because that's what he deserves
 She-Hulk: Attorney at Law Season 1 Episodes 8 Episodes Thursdays
For a Disney + show, She-Hulk has a lot of fornication. So far in the show She-Hulk has slept with 3 people. Good Gravy. My niece on my wife's side, who is I think 9, watches this show. I got to say that this display of Jen sleeping around once again sort of left a bad opinion of the show for me. She's worse than Tony Stark in the Iron Man movies.  It was great to see Daredevil back in action and in the MCU. He gave a great speech about the difference between Goons and Henchmen.
Daredevil: Goons and henchmen are two completely different animals. Henchmen believe in the cause, goons are just there for the paycheck.
Lord of the Rings: Rings of Power: Season 1: Episodes 7 Fridays
Some interesting revelations are revealed in this penultimate episode of Rings of Power season 1 which brings us to Mordor.
Daniel Orrett (The Sojourn)@KeepersDan: Rings of Power is one of those shows where the internet seems deafeningly packed with people whining about it, and yet all the actual normal people in the real world with actual lives who I talk to about it are just having a great time with the show. Pleasant reminder that screaming about how a fantasy TV show has betrayed your childhood is truly the exclusive domain of the consummate basement-dweller.
Joshua Scott@JRRTLore: That's funny, because all the "real world" "normal people" I know find it bad or boring. Just goes to show us internet types are also normal people in the real world, I guess.
Daily Rings Of Power@DailyRoP (Oct 8, 2022) Galadriel's character arc across Season 1 in a nutshell.
"It darkens the heart to call dark deeds "good." It gives place for evil to thrive inside us. Every war is fought both without and within. Of that, every soldier must be mindful."
Ghosts Season 1: Episodes 2
One of the best aspects of Ghosts is that it really explores the characters of those who have died and what their lives were like before they were ghosts. This week we learn a secret of roaring 20's jazz singer Alberta Haynes.  This secret is learned by Sam and will be told to the world through a podcast Sam is going to do on her life. Unfortunately  Todd Pearlman, Alberta's annoying  historian admirer and is curator of the Alberta Haynes Museum in Altoona, Pennsylvania out of his parents garage, is commissioned to do this podcast with her.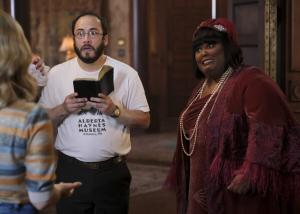 CONTENT WARNING: Sexual references and humor that would go against Catholic teaching on sexuality.
The 2nd episode of The Simpsons was funnier then the season premiere. Lisa gets summoned to Jury duty and is not dismissed just because she's just 8 years old.
Jury Selection Lady: People say their work is too important, or they have a vacation planned, or they hate cops, or they love cops, or they're secretly eight years old.
The Goldbergs continues to be funny but seems to be missing something. Not sure what though.
The road ahead looks tough, and you're not sure if you can make it.  But you got to ask yourself something: Am I gonna quit this job or am I gonna quit quitting? If I don't quit, I'll never know what would have happened if I did quit.- Erica