100 Years Ago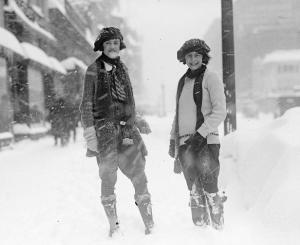 And Now
A look back at the year 22
19

and

20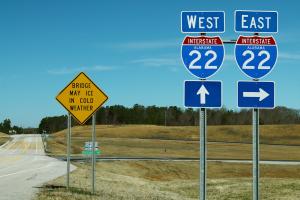 Top Music Groups of the Year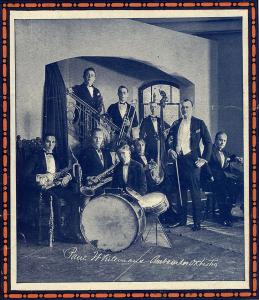 Top Duo/Group: BTS • 2022 Billboard Music Awards (USA)
Newbury Book Award
 The first Newbery Medal for authors of distinguished children's books is awarded by the American Library Association to
Hendrik Willem van Loon for The Story of Mankind (1921).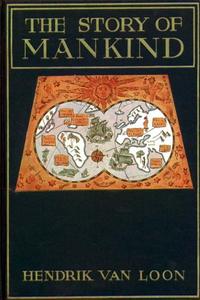 The 100th  Newbery Medal is awarded to
Donna Barba Higuera for The Last Cuentista (2021)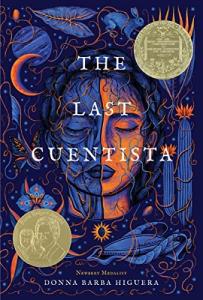 Medical  Firsts
January 11 – The first successful insulin treatment of diabetes is made, by Frederick Banting in Toronto, Canada.
January 7 – The first successful heart transplant from a pig to a human patient occurs in Baltimore, Maryland, United States to a 57-year-old man named David Bennett.  It is the first-of-its-kind transplant surgery.
Civil Rights Advancement
January 26: The Dyer Anti-Lynching Bill, declaring lynching and mob violence as a violation of 14th Amendment rights is passed. The  NAACP along with the help of various individuals such as journalist Ida B. Wells helped to make this a reality.
June 30 – What a difference . A century ago they had to pass laws outlawing lynching. 100 years later Ketanji Brown Jackson is sworn in as an associate justice to the United States Supreme Court, becoming the first Black woman to take a seat on the high court.
Papal News
February 6  –Pope Pius XI(Achille Ratti) succeeds Pope Benedict XV, to become the 259th Supreme Pontiff of the Catholic Church.
September 4– Pope Francis Beatifies Pope John Paul I   in  Saint Peter's Square.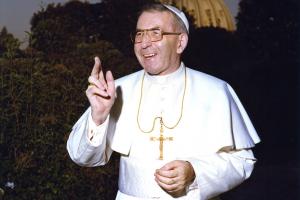 Presidential Firsts
February 8– President of the United States Warren G. Harding introduces the first radio in the White House.
March 1 – Biden delivers his first State of the Union address.
November 15 – Former President Trump announces that he will seek the Republican presidential nomination in 2024.
Women and the Constitution
February 26 – Leser v. Garnett: The Supreme Court of the United States rebuffs a challenge to the Nineteenth Amendment to the United States Constitution, which gave women the right to vote on the same terms as men. For some reason there are still folks who think women voting  is a bad idea.
June 24,The Supreme Court overturns Roe v. Wade on holding that there is no longer a federal constitutional right to an abortion.  It's now up to the states and the overall problem has not gone away, but this is a step in the right direction for protecting the life of the unborn. Let us not forget to take care of the women who take care of the child within them.
Horror Films
March 4 – The classic silent horror film Nosferatu premièred at the Berlin Zoological Garden in Germany.
September 30-The modern day hit horror film Smile is released.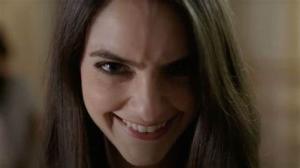 Mark and Kristin's Parents
March 17– Harold Wilson (Mark's Father) turns 1 years old.
January 2-Mark and Kristin celebrate 12 years of Marriage and 29 years of knowing one another.
June 17-Kristin's Parents (John and Kathy Nealon) celebrate their 50th Wedding Anniversary.
Trouble with the Law
March 18– In British India, Mahatma Gandhi is sentenced to six years in prison  (he serves only two).for what the British call sedition when he protested against the way the British treated the Indian people. He urged others to boycott British goods, but unlike the American colonists he advocated for non-violence.
August 8- While Gandhi's trouble with the law occurred because he was protesting human rights violations by the government, former president Donald Trump's troubles with the law occurred because he kept documents of America's most sensitive secrets at his Florida home stashed in his basement.
Russia
April 3 – Joseph Stalin is appointed General Secretary of the Central Committee of the Soviet Communist Party in the Soviet Union.
February 24 – Russia launches an invasion of Ukraine, sending troops into the ex-Soviet nation from three fronts and firing missiles on several locations near the capital, Kyiv, in a broad attack that has drawn deep condemnation from world leaders. Leading the people of the Ukraine during this invasion is former actor and comedian  Volodymyr Zelenskyy.
Historical Architecture and Art
May 30 – Lincoln Memorial in Washington, D.C., United States is dedicated by William H. Taft, in the presence of Abraham Lincoln's son, 79-year-old Robert Todd Lincoln. Kristin and I have seen this when we went on our trip to D.C.
May 31 – At the Louvre in Paris a male provocateur initially disguised as an elderly female art-goer in a wheelchair smears the bulletproof glass on top of the Mona Lisa by Leonardo da Vinci with cake. He later reveals that he believes that he was engaged in some sort of makeshift climate protest. The still unidentified 36 year old man was subsequently placed in psychiatric care. Perhaps he read Artistry of the Mentally Ill (1922) by German psychiatrist Hans Prinzhorn. Kristin has seen the Mona Lisa when she went on a trip to Paris with her family in the early 90's.
Value of the Dollar
July – Hyperinflation in Germany means that 563 marks are now needed to buy a single American dollar – more than double the 263 needed eight months before, dwarfing the mere 12 needed in April 1919, and even the 47 needed in December of that year.
October 28-Elon Musk completes his $44 billion acquisition of Twitter.
Horary for Hollywood
July 11 – The Hollywood Bowl open-air music venue opens.
March 27-During the 94th Academy Awards, actor Will Smith walked onstage and slapped comedian Chris Rock across the face during Rock's presentation for Best Documentary Feature. The slap was in response to Rock's joke about Smith's wife, Jada Pinkett Smith's shaved head, which she had been shaving since 2021 due to alopecia areata. Smith returned to his seat and shouted profanity at Rock, who briefly responded, but completed his presentation without further interruption.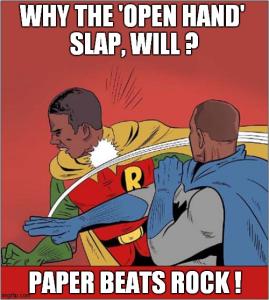 Death of British Royalty
September 1 – Princess Helena, Duchess of Albany, British royal dies. (b. 1861)
September 8 – Queen Elizabeth II dies at Balmoral Castle in Scotland at the age of 96. Her son Charles III succeeds her as King.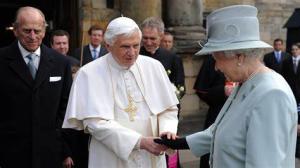 World Series
October-4–8  — New York Giants (NL) defeats New York Yankees (AL) to win the 1922 World Series by 4 games to 0 with one tie.
October 7 – November 5: 2022 MLB postseason: 
 Houston Astros defeat 
 Philadelphia Phillies 4-2 in 2022 World Series.
Tyrannical Government
October 28– In Italy, the March on Rome brings the National Fascist Party and Benito Mussolini to power. Italy begins a period of dictatorship that lasts until the end of the Second World War.
September – Protests erupt across Iran following the death of 22-year-old Mahsa Amini, who died in a hospital three days after being apprehended in Tehran by the morality police for allegedly not abiding by the state's hijab rules.
Archeological Discovery
November 4 – British archaeologist Howard Carter and his men find the entrance to King Tutankhamen's tomb in the Valley of the Kings of Egypt.
July 12 – Archaeologists from The University of Manchester have excavated for the first time the 5,000-year-old Neolithic chamber tomb linked to King Arthur, the legendary ruler of Camelot. The excavation was carried out around the chamber of nine upright stones weighing more than 25 tons in present-day Herefordshire, England.
Gun Rights
November 24 – Popular author and anti-Treaty Republican Erskine Childers is executed by firing squad in Dublin, after conviction by an Irish Free State military court for the unlawful possession of a gun, a weapon presented to him by Michael Collins in 1920 as a gift.

May 24 – Nineteen children and two teachers are killed when an 18-year-old opens fire in a classroom at Robb Elementary School in Uvalde, Texas. This is the second-deadliest school shooting since 2012, when 26 children and adults were killed at Sandy Hook Elementary School.
June 25 – Biden signs into law the first major federal gun safety legislation passed in decades.
Century of Peanuts
November 26 – Charles M. Schulz, creator of Peanuts  is born. (d. 2000)
Snoopy Presents: Lucy's School premieres on Apple +
Death of Catholic Kings and Popes
December 30- (Blessed Karl) Charles I of Austria and Hungary  August  17,1887 –  April  1,1922)  dies.
December 31-Pope Benedict XVI (April 16, 1927 –  December, 31 2022) dies. Pope from April 19, 2005 until his resignation on  February 28, 2013.
"If you follow the will of God, you know that in spite of all the terrible things that happen to you, you will never lose a final refuge. You know that the foundation of the world is love, so that even when no human being can or will help you, you may go on, trusting in the One that loves you."
― Pope Benedict XVI
Trading Cards Then and Now
Babe Ruth Baseball Card

Limited Edition Trump Digital Trading Cards
12 BONUS  22 Trivia
1022- After the Council of Orléans, King Robert II of France burns thirteen heretics at Orléans. These are the first burning victims for heresy.
September 23,1122 – The Concordat of Worms: Emperor Henry V recognizes freedom of election of the clergy and promises to restore all Church property. This brings an end to the power struggle between the papacy and the Holy Roman Empire, known as the Investiture Controversy. In the aftermath, Cappenberg Abbey is founded by Count Gottfried II for the new order of Premonstratensians.
December 15,1222 – The Golden Bull of 1222 is issued in Hungary, limiting the power of the monarchy over the nobility
October 14, 1322 – First War of Scottish Independence – Battle of Old Byland: Robert the Bruce of Scotland defeats English troops in North Yorkshire.
June 10,1422–September – The Ottoman sultan Murad II besieges Constantinople; the siege is broken off as a result of the rebellion of Küçük Mustafa.
January 9,1522 – Pope Adrian VI (born Adriaan Florenszoon Boeyens, Dedens or Dedel;[1] Hadrianus in Latin) succeeds Pope Leo X, as the 218th pope. The only Dutch pope, he will be the last non-Italian elected for more than 450 years.
March 12, 1622 – Ignatius of Loyola, Francis Xavier, Teresa of Ávila, Isidore the Farmer and Philip Neri are canonized by Pope Gregory XV.
April 5, 1722 (Easter Sunday) – Dutch admiral Jacob Roggeveen lands on what is now Easter Island.
March 19,1822 – The Holy Alliance sends the Ottoman Empire a final ultimatum after Ottoman repression of Austrian subjects in Bucharest during the Wallachian uprising, otherwise facing war with Austria.
November 1, 1922-The Ottoman Empire is abolished after 600 years, and its last sultan, Mehmed VI, abdicates, leaves for exile in Italy on November 17.
1922 is a novella by American writer Stephen King, published in his collection Full Dark, No Stars (2010)
Taylor Swift – 22