There are alot of voices just waiting to spill their thoughts, words and feelings out of their hearts, minds, and souls out to the world outside of themselves. The hope is that someone will hear them. For a good majority of people the only ears that are listening are those citizens in the heavenly realm.  Sometimes here on terra ferma someone may be in the vicinity of our outpouring of ideas and feelings. If your reading this your hearing what I want to say.  I have browsed cyberspace and found some voices I think are worth sharing with others and so I share them with you now.
Here are some folks who are
Writing Right Now
On Mother's Day MAY 10, 2020 The Catholic Bard published our  first post on Patheos Catholic.
It seems that God answers the St. Therese's and Padre Pio's of the world, but with people like me He keeps silent, as in that movie that came out directed by Martin Scorsese with Adam Driver (Kylo Ren) and Andy Garfield (Spider-Man) in the lead roles as priests waiting on God to speak to them in a dire situation but instead get only SILENCE.
By the Light of My Prayer
On St. Patrick's Day March 17, 2023 almost 3 years later
on what would be my father's 102nd birthday
The Catholic Bard is publishing its …
500th POST
An official VMG virtual choir, "Nada Te Turbe" is one of two virtual choirs produced for the celebration of St. Teresa of Jesus's 500th birthday. The choir is made up of Carmelite Nuns and Seculars from around the world and is accompanied by the Teresian Orchestra of St. James Cathedral in Seattle, Washington, USA. Music composed by Claire Sokol, OCD.
"At Long Last Leave" is the fourteenth episode of the twenty-third season of the American animated television series
The Simpsons, and the 500th episode overall of the series.
&
But now on to post #499  and….
10 Years of Pope Francis
As we celebrate the tenth anniversary of the election of Jorge Bergoglio to the Holy See of Rome, I'd like to look back on some of the major contributions of his pontificate to date. I've identified seven: dialogue and synodality, pastoral accompaniment of remarried and LGBT Catholics, the consistent ethic of life, tightening up doctrine on the death penalty, tightening up just war theory, creation and ecology, and restricting the unreformed Latin Mass.
Pope Francis's first 10 years: Key accomplishments – Where Peter Is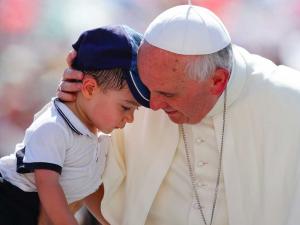 Pope Francis's pontificate has been a time of great hope and great challenge for the Catholic Church. His message has inspired millions of people around the world, while also sparking controversy and disagreement within the Church itself. As we look to the future, may we all continue to be open to the transformative power of Pope Francis's message, and may we all work together to build a Church and a world that reflect the values of the Gospel of Jesus Christ.
As we look to the second decade of this pontificate, may we continue to be inspired by the example of Pope Francis, and may we all strive to be agents of mercy, conversion and openness in our own lives and in our world.
Mike Lewis The first decade of a landmark papacy – Where Peter Is
Pope Francis' tendency to place moral and economic justice concerns over aesthetic ones is on constant display in his pontificate. This is not to say that he opposes beauty or reverence in Catholic worship; it is merely to note that he does not prioritize European aesthetics over people's needs. He shows a marked preference for the beauty of holiness over the holiness of beauty whenever the two are made to artificially conflict because he sees goodness and beauty in harmony, not in competition.
Mark Shea, Pope Francis So Far | Franciscan Media
Pray Stations of the Cross
Everyday during Lent except Sundays my wife and I having been praying the Stations of the Cross. This particular video on The Stations is one of my favorite renditions of this particular devotion. The prayers and meditations that accompany it are very soul  absorbing and echo the cry of my heart to God. Perhaps you will find it spiritually uplifting and edifying as well. It connects love of God and neighbor and weaves them together beautifully.
A Mom's Book about her Blessed Son
A book on the life of Blessed Carlo Acutis, written by his own mother, has been translated and released in English. In the work, My Son Carlo: Carlo Acutis Through the Eyes of His Mother, Antonia Salzano Acutis shares the intimate, private moments of her son's life, including his final days, in vivid detail before he died from leukemia at the age of 15.
Book by Blessed Carlo Acutis' mother released in English (aleteia.org)

Anger
It's only slightly an exaggeration to say social media runs on anger. Not only does anger spread like a wildfire, but it also creates strong tribes. We may not agree on everything, but we can unite around our shared hatred of the other side. If any of this is hitting close to home for you, what can you do?  For some, it's going to mean something drastic: cut yourself off from all internet, or at least fast from reading the news or social media. For others, it might be a more selective remedy: identify those people or places on the internet that trigger your outrage, and avoid them. At the end of the Lenten season, you should then take a look at your life. Are you happier? Are you more virtuous? If so, it might be time for some lasting changes. True, you may not know all the latest scandals in the Church or in politics. But is knowing all of that really worth the price of your soul?
Don't Let This Vice Ruin Your Lent | Catholic Answers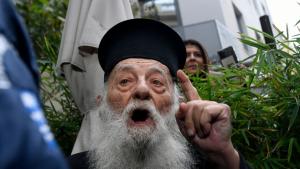 Attracting the Heart of the Artist
I have met and read about a number of spiritual personalities who were also deeply spiritual and talented artists. There is something about the enclosed life of contemplation that attracts the heart of the artist with a mystical bent. I was also attracted to it, but came too late to the Catholic faith to be of any use to a convent. Instead, this is exactly the lifestyle I have adopted at home, as a disabled lady, though I can't pretend to come anywhere close to this artist's talent!  Obviously, I am not dead yet, so we will see how I proceed with my novels and my paintings.
SILVER COTTAGE HERMITAGE: FRA ANGELICO AND THE SPIRITUALITY OF ART – FEBRUARY 18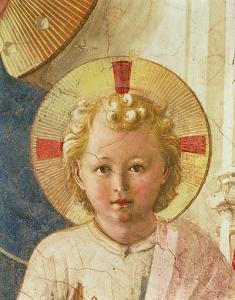 Clown Masses
Don't Keep Your Singing to Yourself
It says to "sing" almost two hundred times in Sacred Scripture.
Apparently, God does want you to sing. And isn't He the only one that matters?
Somehow the evolution of recorded music, televised singing competitions and the easy access to excellence in singing all around us through electronics has tricked our minds into thinking that the church is Carnegie Hall.
So, when we are singing "politely" in church, not trying to "bother anyone" what we are really doing is tightening up our body in a variety of ways. Squeezing, constraining and holding back the natural resonance that the human voice was designed to make. This is the muffler we put on our sound in order to not "stick out."
Stick out. Bother someone.
Let the voice inside you sing.
What are you afraid of?
Whatever it is. . . it's the wrong thing. . .
Humble Funeral of Father Ed
Reading Dawn Eden Goldstein's well-researched new biography of Father Edward Dowling, SJ, whom Alcoholics Anonymous (AA) founder Bill Wilson described as his "spiritual sponsor," I felt as if the priest had spent a week at my rectory. One detail in the book took me by surprise, nevertheless.
When Dowling died, his funeral was planned for St. Francis Xavier College Church at the Jesuit-run Saint Louis University, where he had studied and lived for a number of years. However, as Goldstein reveals, the pastor of the church did not want Dowling's burial Mass held there. He suggested the small chapel of the Jesuit's Sodality of Our Lady, where Dowling had been editor of its periodical, "The Queen's Work." Eventually, the Jesuit provincial intervened and the huge funeral was held at St. Francis Xavier.
In "Father Ed: The Story of Bill W.'s Spiritual Sponsor" (Orbis, $26), Goldstein speculates that the reason for the pastor's reluctance was because "in the hierarchy of Jesuit elites, Father Ed was the lowest of the low. He was not on the staff of America magazine, neither was he a university professor or a pastor. All he did was counsel people with problems — including drunks, drug addicts, and the mentally ill."
This note about exclusion within the ranks of his own company helped me get a better handle on the life and career of "Father Ed," as he was called by most.
The priest behind Alcoholics Anonymous? (angelusnews.com)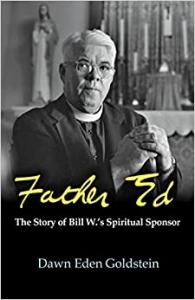 Keep Your Opinions To Yourself
I have lots of opinions. About pretty much everything. Most of the opinions I so confidently hold are on subjects that are actually well beyond my competency. For instance, I don't have a medical degree. I have no geo-political experience. I've never played professional sports or been a referee. I've never been the Pope. And yet, opinions bounteously flow from me on all of the above topics. I have so many thoughts and am so desperate to share them.
The problem is, sometimes I'm wrong and I have no clue what I'm talking about.
This is why I now practice detachment from my opinions. I hold them lightly and modify them quickly when new information comes to light
How I'm learning to keep my opinions to myself (aleteia.org)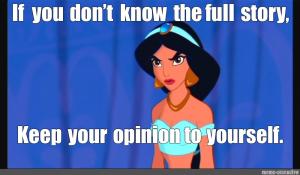 Nature of the Net
"There's nothing wrong in stories evolving, especially when it moves from one medium to another, but something about the way social media shares things so fast, it cheapens it somehow," Jaenelle said. "That fast cycle of memes doesn't allow you much time to really process it and absorb it, and by the time you have, the Internet has moved on to something else new and shiny. I mean, there's a lot of folklore endemic to the 'Net that's emerging, and that's interesting in and of itself. But the nature of the 'Net itself makes transmitting things a bit dicey at times."
Cold Skepticism | R.C. Mulhare on Patreon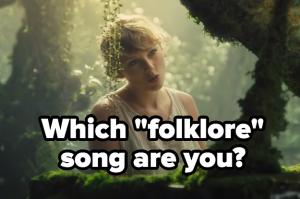 New Way to Pray the Rosary
Recently, I was reminded of a beautiful practice some of our friends in Europe have.  I was told the John Paul II even discussed it in his letter on the Rosary.
I'm trying to implement it, myself, now.
This custom, which I was first introduced to some years ago by my mother's Austrian friend, is to insert a little phrase, which refers to the mystery at hand, in the middle of each Hail Mary.
An example for the Third Joyful Mystery would be to pray each Ave as follows: "Hail Mary, full of grace…blessed is the fruit of thy womb, Jesus, who was born at Bethlehem…Holy Mary…"
I had kind of forgotten about this custom, but, the last two days, it's been really helpful in keeping my mind on track and preventing me from drifting off into other unrelated thoughts and preoccupations.
As we approach Lent and pray the Sorrowful Mysteries more frequently, introducing this custom could be a very beautiful way of entering more deeply into Christ's sufferings.
Below are some examples of how we might pray these mysteries according to this fruitful custom:
1st Sorrowful Mystery: "…Jesus, who chose the Father's will at Gethsemane…"
2nd Sorrowful Mystery: "…Jesus, who was scourged at the pillar…"
3rd Sorrowful Mystery: "…Jesus, who was crowned with thorns…"
4th Sorrowful Mystery: "…Jesus, who carried the cross for us…"
5th Sorrowful Mystery: "…Jesus, who died on the cross…"
I hope this practice helps you and me to pray more faithful and fruitfully.
Have a blessed Lent!
An Advantageous Additions to the Aves – Franciscan Sisters of Dillingen (ndfranciscans.org)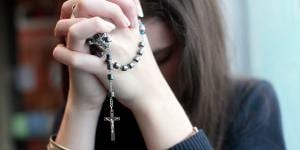 Patheos Newest Contributors
Catechetical Lessons From Les Misérables
Our family's fascination with Les Misérables began when I unthinkingly played the soundtrack in the car about three years ago, when my older sons were five and three. The three-year-old, in particular, asked endless questions to understand the context and characters in the songs. Then, he asked almost every day to hear the soundtrack at home. So, I bought picture books and a short chapter book, each of which I read to him and his big brother many times. Eventually, as his questions went beyond the scope of the children's books, and tried to connect the songs to the story, I told him that there was a grown-up book that he could read one day and also a movie, which we could watch when he was older. After a month of being asked about it every day, we watched the film.
When my husband and I watched the movie through our kids' eyes, we noticed that the film (its artistic and cinematic limitations aside) portrays in one compelling, complex, and adventurous story a great deal that we want our boys to understand about the familial, cultural, and political world.
The novel, Les Misérables, is 160 years old, and the musical is 32 years old. But Jean Valjean's story, and the stories of those around him, offer more instruction about how to understand the living of our Catholic faith in the fallen, modern world of today than I can synopsize here.
Lessons from Les Misérables On Faith, Reason, and Love | Elizabeth Grace Matthew (patheos.com)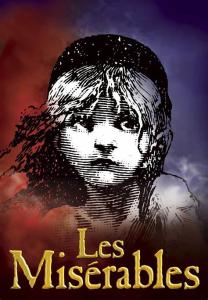 Living Our Catholic Faith
We are called to live our Catholic beliefs not only in times of comfort but also in times of great difficulty. Were we not commanded to be like Jesus in carrying our cross? We were warned that a time like this would come when many would prefer darkness to light.
This is our opportunity to grow in our love for God and our neighbor. Even when we suffer, let us not forget the hope that has been given to us.
We may grow few, but we can grow stronger. We may find more darkness around us, but we can be the light that can draw other people to God.
"Be afraid neither of the world, nor of the future, nor of your weakness. The Lord has allowed you to live in this moment of history so that, by your faith, his name will continue to resound throughout the world." – Pope Benedict XVI
How Do You Live as a Catholic in a Godless World? | Jocelyn Soriano (patheos.com)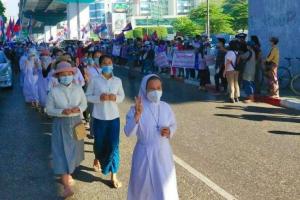 Papal Performance
Pope Francis' "performance in the conference tournament" provides a lot of clues about what his final legacy will be. His writing, speech, and travel during his first decade suggest a few predictions as he enters the "NCAA Tournament."
Based on what we've seen, there's no reason to believe he won't keep tackling controversial issues. They have made him a hero to some and a villain to others, which will only continue. Second, his pastoral focus on caring for the poor and vulnerable will only increase in his final years. This will continue to be a significant priority of his papacy.
The past is the best predictor of the future, both for winning NCAA basketball teams and globe-trotting popes as well! It will be interesting to see how this unfolds. It's tournament time, baby!
Pope Francis' Tournament Performance: The Third Installment of the March Madness Series | Mary Ann Steutermann (patheos.com)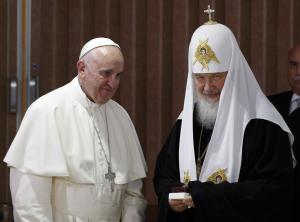 Religious Freedom
America's First Cathedral – the Basilica of the National Shrine of the Assumption of the Blessed Virgin Mary, located in Baltimore, Maryland, is ground zero for religious freedom in the United States and for that reason is a widely recognized symbol of this freedom and will certainly also be taking part in this celebration of America's founding. As the first Catholic Cathedral in North America, the Basilica represents the importance of religious belief and the right of individuals to express their beliefs freely. In fact, its construction was the fruit of colonials seeking to found a state (Maryland) which would offer Catholics the freedom to practice their faith without persecution by their Protestant counterparts.
The Canary in the Coal Mine: The IRF Summit and Protecting Religious Freedom in Our World Today | Andrew Likoudis (patheos.com)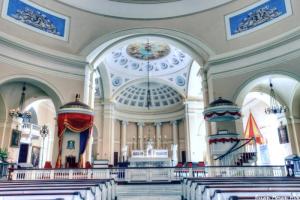 Rings of Power
Writers Write
Authors starting out need to write, write, write, and write some more. Whether it is fan fiction, a daily journal, a diary, or just a series of snippets from imaginary people who won't stop renting out space in their heads, writers write. They can no more help it than a mathematician can help thinking of numbers all day or an engineer could stop considering how best to build that new gadget or improve the old one. People who love cooking think about cooking all day even if they are not the ones making the meal, just as authors are constantly pulled to put down words on a page.
Love and Friendship – Critiquing Modern Tropes While Practicing One's Craft | A Song of Joy by Caroline Furlong (wordpress.com)