I would like to write more….
Book Reviews
And I wanted to share the ways I don't write them.
Back in December 2022 I went to the Rhode Island author expo and one of the presenters at one of the workshops was an author named Pete A O'Donnell. I went to one of the many libraries in the Ocean State library system and checked out his children's fantasy book  "The Curse of Purgatory Cove".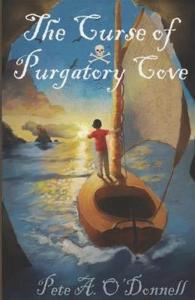 It meet the same fate as the many other books I check out from the library or buy. It sat mostly unread in my bookbag. Over a month later it still sits there along with the other lonely books sitting on my bookshelves. I should return it at some point.
I want to write book reviews but in order to do that you actually have to read the book you want to read. Well Actually…
"There is more than one way not to read, the most radical of which is not to open a book at all. For any given reader, however dedicated he might be, such total abstention necessarily holds true for virtually everything that has been published, and thus in fact this constitutes our primary way of relating to books. We must not forget that even a prodigious reader never has access to more than an infinitesimal fraction of the books that exist."
― Pierre Bayard, How to Talk About Books You Haven't Read
I have written book reflections. CB Book Reflection: The Busy Person's Guide to Prayer | Mark Wilson (patheos.com)
Most of the time I just list the books I want to read and take some passage out of it for an article. My unquenchable desire to find what other books are out there and put it in a list to read at some unknown future date mixed with ADHD, low energy, a busy life and another constant desire to find out what is happening on social media hamper my time to read and reflect on books. This is the way I don't write them. But the overall goal is still to read and reflect and review books that are
And  "this inventive and fantastical reimagining of Anne of Green Gables—with magic and witches!—that explores found family, loss, and the power of a girl's imagination, from the acclaimed author of The Language of Ghosts and The School Between Winter and Fairyland. "
When Grace smelled baking bread, she knew she was nearing the witch's cottage. It was her favorite kind of bread, she was certain. The kind she never had in the orphanage, where the bread was meant to be so filling that the children might as well eat rocks, for it wasn't as if they'd notice the difference in taste. No, the aroma drifting through the dark trees was from bread gone chocolaty brown on the outside and soft as a pillow within, full of gooey raisins that burst on your tongue. Most children would have turned around when they smelled something like that, for it meant the witch was near. The witch lived somewhere deep in the woods—she lured children in and ate them, and wasn't even a woman at all, for she could change shape into an enormous beast made of shadows. Those were the stories the children told, anyway.

But the witch didn't need to lure Grace. Grace was looking for her.

Heather Fawcett, The Grace of Wild Things (2023). HarperCollins.
and other Types of Books like…
 Stalking Shakespeare: A Memoir of Madness, Murder, and My Search for the Poet Beneath the Paint (2023) by 
That is Memoir/Travel/Art History/Humor/Non-Fiction Mystery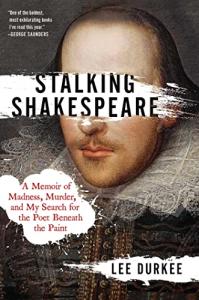 Movie and TV Reviews
And I wanted to share the ways I don't write them.
I would like to write more reflections on the films and tv shows I consume into my eyes and imagination. Stuff like this.
The story is the classic Robin Hood tale, and it's all here: the fateful shooting of the King's deer; Robin's ignominious duckings upon his first meetings with Little John (Alan Hale) and Friar Tuck (Eugene Pallette); Robin's penchant for entertaining wealthy victims in high Sherwood style before relieving them of their gold; the trap archery contest which a disguised Robin wins by splitting his opponent's arrow; the return of Richard (Ian Hunter) from the Crusades disguised in monk's attire.
― The Adventures of Robin Hood (1938) – Decent Films
When I was a boy, a wolf that didn't exist lurked under our coffee table. One of my defining childhood memories is a nightmare about that wolf. My kids all know the story of that nightmare. What nightmares my father had, he never told me and I never asked. I didn't know, the last time I said goodbye to him, that it would be the last time. While I was writing this review, my 9-year-old son (who found Petite Maman more captivating than he expected) told me about a dream he had last night, and I listened more attentively than I think I normally would have. What I'm saying is that you should watch Petite Maman.
―  Petite Maman (2021): A quietly powerful fairytale about childhood, loss, and ties that bind – Decent Films
Or maybe something like this movie analysis, hidden in a comedy skit, of Shazam  2
in written form and perhaps in the future in podcast or video form as well.
I would ideally like to review new and current films when they first come to theaters like the Adam Driver Sci-Fi Dinosaur Action Adventure flick 65 (2023) and the loosely based Catholic film  The Pope's Exorcist (2023). These films  alongside classic older movies like Anne of Green Gables (1934) Of Mice and Men (1939) and To Kill a Mockingbird (1962) or other contemporary films like The Lost City of Z (2017) based on the book by David Grann and L.M. Montgomery's Anne of Green Gables (2016) that  you can watch digitally or check out from the library.
An article written on the National Catholic Register alerted me to this film.
Stories and movies are so important. The more honest and beautiful the story, the better. It is not possible to argue with the encounter of joy in the midst of suffering; it is impossible for anyone with even a shred of compassion, which I believe even our culture cannot destroy, to look someone in the face and honestly tell them that it would have been better for them if they had never existed.

Such an encounter is created by the award-winning 2008 film The Human Experience. There are no actors in the film. Events are filmed as they happen.

Ignore Hollywood's Dark Propaganda and Watch This Film About the 'Breathtaking Reality' of Human Life Instead| National Catholic Register (ncregister.com)
There are however several obstacles getting to the theater for this Catholic blogger.
I work a full time job.
When I'm not working assembling desserts for the elderly and washing dishes, I'm spending time with my lovely wife.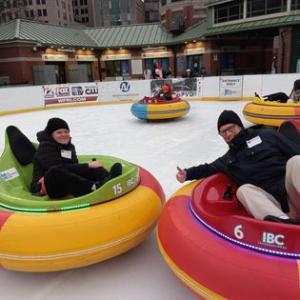 She can't watch a lot of movies in a dark crowded atmosphere with loud booms and pows. She couldn't sit through one of Jurassic Park movies based on the very high volume of roars and flashing lights in dark jungle type areas.
She doesn't like some of the films I would want to go see, but I married her anyway as she is my best friend and the love of my life.
The nearest theater to my house is 20 minutes away and I would have to see a movie by myself on a day I'm not working and miss out on spending quality time with my wife or go after work and come home late and miss spending precious time with my wife.
I have taken some side trips to the movies while Kristin stayed at home and watched stuff on her computer. I probably will again. I have gone to the movies while she was at her lay Carmelite meeting. I could go see Suzume no tojimari(2022) next time she is with her OCDS Carmelite community.
It was easier when we lived in Massachusetts when the theater was 5 minutes from our house. After working all day I don't really want to sit in a theater for  2 1/2 + hours when I'm feeling grungy and tired. If I knew people were going to actually read my reviews I might actually find a way to make it happen more often. Films like Shazzam 2 have to wait to rent on streaming before I watch it. I still haven't watched Black Panther 2 (2022) yet and I have Disney +. Lately Kristin and I have been watching the quaint Little House on the Praireesk show Dr. Quinn Medicine Woman (1993 -1998), Season 1 of the historical timepiece Jamestown (2017 -2018) and Apple TV's The Last Thing He Told Me (2023).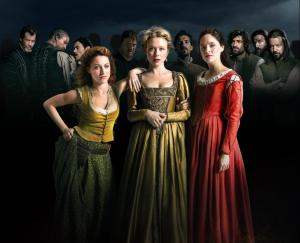 However I did easily watch this French comedy classic  with Kristin on Roku.
The Mad Adventures of Rabbi Jacob (1973)
She didn't like it but I thought it was super hilarious slapstick.
 Super Mario Brothers (2023)which is the #1 movie of 2023 is now out and Guardians of the Galaxy 3 (2023) and Indiana Jones 5 (2023) are on its way.
A very close friend of mine told me " We got to see this when this comes out."
And there is this film coming out later at the end of the year.
Now is the right time to start writing these things. 
That is if I can get enough sleep to have the brain power to do it.