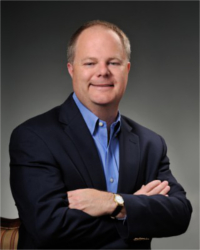 PETE: With all the challenges men face today, many of which you point out in your book Journey to Heaven, what do you think is the biggest one facing men today?
RANDY HAIN: My answer might surprise you! As I travel around the country and talk to Catholic men, I am struck by how overwhelmed they seem to feel. They are trying to manage their careers, provide for their families, spend time with their wives and children as well as live out their Catholic faith every day. This overwhelmed feeling stems from misplaced priorities and leading a compartmentalized vs. integrated life. The book is written to help make leading this integrated Catholic life easier for men by providing examples of other Catholic men successfully navigating the same challenges and practical ideas proven to work.
PETE: You point out some of your own struggles in breaking out of the demands and distractions of the modern world. How hard was it to write about these?
RANDY HAIN: Actually, I found writing the book to be cathartic. My writing style is hopefully expressing humility because I don't have all the answers and I am typically wrestling with whatever I am writing about in one of my books or blog posts. I find that most men I encounter are looking for someone who gets their struggles (which I think I do) to share practical and helpful ideas on how to improve from their experiences. I try to practice authenticity and transparency in all areas of my life, so writing about my own challenges has been getting easier for me as I grow older.
PETE: You conducted multiple interviews for this book. The result was a very thorough book including many viewpoints but it has to take an incredible amount of time reaching out to so many contributors. How much time did it take from rough draft to final product?
RANDY HAIN: The book took six months to write from signed contract to final manuscript. The men involved in the book were very responsive with their candid answers and this helped a great deal. I treat writing like a Holy Spirit-influenced work project. I pray a lot about what I am writing and am very disciplined in writing a little each day in addition to the responsibilities of running my business and spending time with my wife and sons…and the other ministries and boards I am involved in.
PETE: There are a number of books focused on Catholic men. What makes yours different and who do you hope benefits from it?
RANDY HAIN: Father Larry Richards wrote a wonderful book entitled, "Be a Man!" which I enjoyed. My book is different because it is written by a Catholic layman, incorporates a broad cross section of men (from bishops to regular Catholic guys) and meets men where are in their lives.  I also think the concept of the "road map" which is core to the book is very appealing to men who may be struggling to find their way.
PETE: On the back cover Sarah Reinhard makes an interesting statement that the "book isn't just for men….it should be part of every wife, sister, and mother's required reading, and a topic of discussion for all of us". Do you agree and what would you hope the women in a man's life take away from your book?
RANDY HAIN: I have been very surprised at how many women have purchased the book. They have frequently shared with me that it helps them understand their boyfriends, husbands, sons better. I am grateful for the interest! I also think Catholic women can share the book with the men in their lives as a way to inspire them to grow in their faith and embrace their vocations. Men are a little funny about being asked to do something by the women we love, but this book as a gift can overcome that obstacle and provide them with the voices and examples of their Catholic brothers.
PETE: For those unfamiliar, can you tell us a little about your website The Integrated Catholic Life?
RANDY HAIN: I co-founded IntegratedCatholicLife.org with Deacon Mike Bickerstaff in early 2010 as a way to share a clear Gospel message and practical ways to lead an integrated Catholic life with Christ at the center of everything we do. We have been blessed and humbled by the incredible growth of the website. ICL will have over 3.5 million unique visitors this year and we are poised to pass 400K Facebook Likes this week. We are also blessed to have incredible Contributing Writers who are gracious in sharing their wonderful work with our readers.
PETE: Time for my signature ending question. This is a blog about books. What is currently on your bookshelf to read?
RANDY HAIN: I am currently reading Joseph Pearce's new book, Beauteous Truth, which is a collection of his brilliant essays. Great book and I highly recommend it! I am also re-reading Dr. Peter Kreeft's books, Before I Go and How to Win the Culture War. I am a big Peter Kreeft fan!
______________________________________________________________________________________________________
Other books by Randy Hain:
Catholic Briefcase: Tools for Integrating Faith and Work
Joyful Witness: How to Be an Extraordinary Catholic
Along the Way: Lessons for an Authentic: Lessons for an Authentic Journey of Faith