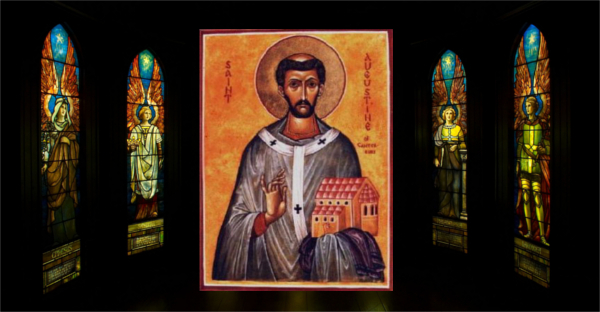 Death is unquestionably an evil, says St. Augustine. It was brought on us by our sin. But a Christian turns that evil to good use by dying well.
To show what a hurtful thing sin is when grace does not help us, the Apostle has not hesitated to say that the power of sin is that very law by which sin is prohibited. "The sting of death is sin, and the power of sin is the law" (1 Corinthians 15:56).
This is certainly true. The prohibition makes us want to do the prohibited act all the more, if we do not love righteousness enough to conquer the desire of sin by that love. But unless divine grace helps us, we cannot love or delight in true righteousness.
But to keep us from thinking the law was an evil, the Apostle says, "So the law is holy, and the commandment is holy and just and good. Did that which is good, then, bring death to me? By no means! It was sin, working death in me through what is good, in order that sin might be shown to be sin, and through the commandment might become sinful beyond measure" (Romans 7:12-13).
Just as the law is not an evil when it increases the lust of those who sin, so neither is death a good thing when it increases the glory of those who suffer it. The law is abandoned wickedly, and makes sinners. Death is embraced for truth's sake, and makes martyrs. Thus the law really is good, because it is the prohibition of sin. And death is evil because it is the wages of sin. But as wicked people make an evil use not only of evil things but also of good things, so the righteous make a good use not only of good things but also of evil things.
–St. Augustine, City of God, 13.5
IN GOD'S PRESENCE, CONSIDER . . .
When bad things happen, do I try to turn them to good use?
How can I discern what use God wants me to make even of the evils of this world?
CLOSING PRAYER
Lord, humble the enemies of your Church, and bring the wicked plots they contrive against us to nothing.
---
Remember to subscribe to my feed so you will not miss a day! This recurring feature at The Catholic Book Blogger is possible through the cooperation of author Mike Aquilina and publisher Saint Benedict Press. To get your own copy of this book, click below.