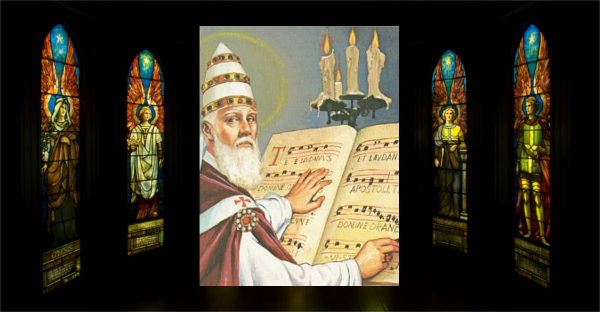 The Son of God took on the humility of our flesh to conquer the devil—and he did it, says St. Gregory the Great, so that we could imitate his righteousness in humility.
The glory of the Lord's Passion, dear friends, is most wonderful for its mystery of humility. It has both ransomed us all and taught us, so that he who paid the price might also pass on his righteousness to us.
The omnipotence of the Son of God, in which he is by the same essence equal to the Father, could have rescued humanity from the dominion of the devil simply by exercising his will—if it had not better suited the divine working to conquer the Enemy's wickedness by what had been conquered, and to restore the liberty of our nature by the very nature through which bondage had come on the whole race.
But when the evangelist says, "the Word became flesh and dwelt among us" (John 1:14), and the Apostle says, "in Christ God was reconciling the world to himself " (2 Corinthians 5:19), we see that the only-begotten of the Most High Father united himself with human humility in such a way that, when he took the substance of our flesh and soul, he remained the very same Son of God by exalt­ing our properties, not his own. It was the weakness, not the power, that had to be reinforced, so that when the creature was united with the Creator, there would be nothing missing of the divine to the flesh he assumed, nor of the human to the One who assumed it.
–St. Gregory the Great, Sermon 63, 1
IN GOD'S PRESENCE, CONSIDER . . .
In what ways might I need to be weaker so that the Lord's power can be made perfect?
CLOSING PRAYER
Father, your Son humbled himself in our flesh, but now is raised above all kingdoms and powers. Give me the spirit of humility, so that I may also have a share in his glory.
---
Remember to subscribe to my feed so you will not miss a day! This recurring feature at The Catholic Book Blogger is possible through the cooperation of author Mike Aquilina and publisher Saint Benedict Press. To get your own copy of this book, click below.