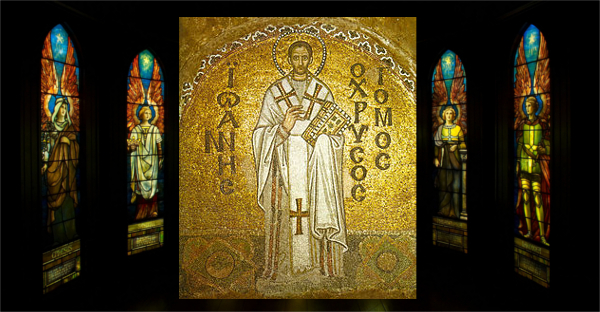 The Magi left their barbarian country and followed the star to find Christ. We, too, should leave our old world behind us, says St. John Chrysostom.
Let us also follow the Magi. Let us separate ourselves from our barbarian customs, and put them far behind us, so that we may see Christ—since they, too, would have missed seeing him if they had not been far from their own country.
Let us depart from the things of earth. For the wise men saw only the star while they were in Persia, but after they had left Persia they saw the Sun of righ­teousness. And they would not have even seen the star if they had not been so ready to get up and go.
Let us also rise up. Though everyone else is troubled, let us run to the house of the young Child. Though kings and nations and tyrants stand in the way, let our desire not fade. In that way we shall repel all the dangers that we face.
The Magi, too, would not have escaped their danger from the king if they had not seen the young Child. Before they saw the Child, fears and dangers and troubles pressed on them from every side. But after the adoration, all was calm and safe, and no longer a star but an angel received them. They had become priests from the act of adoration—for we see that they also offered gifts.
–St. John Chrysostom, Homily 7 on Matthew, 6
IN GOD'S PRESENCE, CONSIDER . . .
What things in my old world do I need to leave behind in order to seek Christ?
CLOSING PRAYER
Lord Jesus Christ, who freely offered yourself as a blameless sacrifice on the Cross, though I am an unprofitable servant, accept my sacrifice of praise.
---
Remember to subscribe to my feed so you will not miss a day! This recurring feature at The Catholic Blogger is possible through the cooperation of author Mike Aquilina and publisher Saint Benedict Press. To get your own copy of this book, click below.