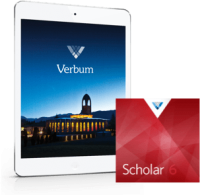 My friends over at Verbum are running a 12 days of Christmas special now through Jan. 06. There are some great resources at special discount prices including:
127 vol. Fathers of the Church series from Catholic University of America Press
48 vol. Joseph Ratzinger / Pope Benedict collection
8 vol. Letter and Spirit journals from St. Paul Center for Biblical Theology
Also while you are there be sure to enter their giveaway for a chance to win an iPad mini and the Scholar 6 resource library!
If you are not familiar with Verbum or their library of resources, check out my review here.
You can check out their specials and enter the giveaway here.