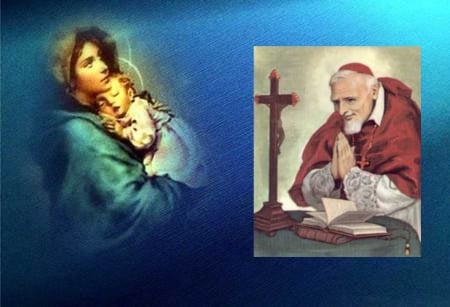 A prayer to make Mary the Lady of the home
St. Alphonsus offers a prayer for parents to pray if they seek to make Mary the Lady of their family and home.
Most Blessed Virgin, immaculate Queen and our Mother Mary, refuge and consolation of all miserable creatures: Prostrate before your throne, with my whole family, I choose you for my Lady, mother, and advocate with God. I dedi- cate myself, with all who belong to me, forever to your service. And I beg you, Mother of God, to receive us into the number of your servants, by taking us all under your protection, helping us in life, and still more at the hour of our death.
Mother of Mercy, I appoint you as Lady and ruler of my whole house, of my relations, of my interests, and of all my affairs. Don't refuse to take charge of them; dispose of all as it pleases you. Bless me, then, and all my family, and don't permit any of us to offend your Son.
Defend us in temptations, deliver us from dangers, provide for us in our necessities, counsel us in our doubts, comfort us in our afflictions, assist us in our infirmities, especially in the sorrows of death. Never allow the Devil to glory in having in his chains any of us who are now consecrated to you. Rather, grant that we may go to heaven to thank you, and together with you to praise and love Jesus our Redeemer for all eternity. —St. Alphonsus Liguori, The Glories of Mary
IN GOD'S PRESENCE, CONSIDER . . .
Have I asked Mary to become the Lady of our house and to take charge of my family's affairs?
CLOSING PRAYER
From a prayer of St. Ephraem of Syria: O Lady, don't cease to watch over us.
Preserve and guard us under the wings of your compassion and mercy. For, after God, we have no hope but in you.
_____________________________________________________________________________________________________
Remember to subscribe to my feed so you will not miss a day! This recurring feature at The Catholic Blogger is possible through the cooperation of author Paul Thigpen and publisher Saint Benedict Press. To get your own copy of this book, click below.