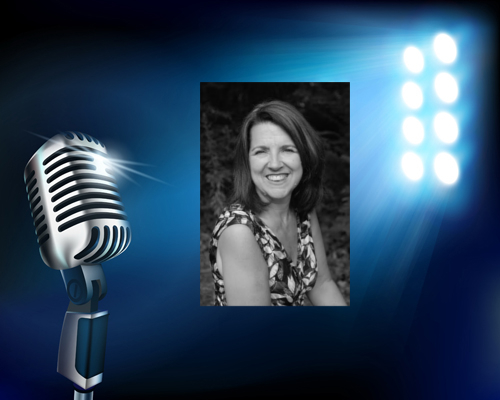 Amy Welborn has worked as a teacher in Catholic high schools, and a Parish Director of Religious Education. She started writing for the diocesan press – the Florida Catholic – in 1988. Amy has written columns for Our Sunday Visitor and Catholic News Service as well at times over the past twenty years. I've been writing full time since 1999. Her articles have been published in venues ranging from Our Sunday Visitor to the New York Times to Commonweal. Amy has written nineteen books and many pamphlets and study guides. She is a regular contributor to the Living Faith and Living Faith for Kids devotionals.
Amy has blogged since 2001 – currently and occasionally at Charlotte Was Both. You may also visit her at her website http://www.amywelborn.com/index.html
This time around Amy I discuss the Way of the Cross devotional and her book on Saint John Paull II's version.
PETE: What drew you to John Paul II's version of the Way of the Cross?
AMY WELBORN: I really love the traditional Stations of the Cross, of course. Like all Catholics, I have such powerful memories of praying them in different settings – in parishes, outdoors, alone, with family, with classmates or fellow parishioners.
But what drew me to John Paul II's version was the fact that it is Scripturally based and includes moments of Christ's passion that are not included in the traditional Stations – Jesus in the Garden of Gethsemane, his encounter with Pilate and the exchange with the thieves on the cross, for example. Those are all such powerful moments for meditation and connection.
PETE: How did you formulate the meditations for this book? It would that would be a daunting task for such an ancient practice.
AMY WELBORN: I have written this type of material for a very long time – that is, reflecting on the intersection of spirituality and life. The columns I wrote for the Catholic press, the devotions I currently write for Living Faith, and even my books on the saints for children and prayer and apologetics for youth and adults all turn on this point: Jesus reaches out to us through Scripture and Tradition into our lives right now. The meaning of the great and small events of our daily lives are illuminated by the light of Christ's presence as we meet him through the sacramental and spiritual life of his Church.
So with that in mind, I write this kind of material by reflecting on life, first, then, quite honestly, praying to the Holy Spirit for wisdom and trying to relax and let the connections happen.
PETE: What can people gain from partaking in the Stations of the Cross?
AMY WELBORN: The Stations of the Cross are such an important and powerful devotion. The goal of any disciple's life, as so beautifully articulated by St. Paul, is to let Christ live in me, and we do this when that old self is crucified: "I have been crucified with Christ; it is no longer I who live, but Christ lives in me" (Galatians 2:20)"
The way of Jesus *is* the way of the Cross. This is easy to forget, especially since we would very much like to forget it and live as though it were not. Praying the Stations is a way of keeping that front and center in our lives: that to be like Christ means to die to self, and that in being buried with him – also as Paul reminds us – we rise with him.
Praying the Stations reminds us that there is meaning in suffering, that Jesus walks with us in our suffering, and that walking with him, we journey through suffering to eternal life.
PETE: Are people limited to performing the meditations only during Lent?
AMY WELBORN: No! While we associate the Way of the Cross with Lent, there is no reason to limit our praying of them to this season. We pray the Sorrowful Mysteries of the Rosary year round, the Stations remain in our churches all the time, we reflect on the crucifixes hanging in our home daily, at all times of the year.
I read an interesting story related to this recently.
Readers may remember the very sad story of Natalee Holloway, the young woman who disappeared while on a senior class trip to Aruba back in 2005 . Well, Natalee was from Mountain Brook, a section of Birmingham, Alabama, where I now live. A local magazine recently profiled her mother, Beth, telling the story of her journey since her daughter's disappearance. In Aruba searching for her daughter, she asked her driver to take her somewhere to pray. The driver took her to a small Catholic church, where she – a Methodist – saw an array of small crosses and began walking from one to the other, praying:
"After days of searching for her missing daughter, Holloway says she was in unbearable pain. Though she was unfamiliar with the Catholic tradition of the stations of the cross, she instinctively went from cross to cross, each time seeking an answer. Finally, on the fifth or sixth station, she found one. "Complete peace blanketed me, and in that instant somehow I then knew that Natalee was with God, and I knew that he had cared for her through whatever ordeal she had encountered that night, and that's when I became at peace," she says. "When my grandmother was always saying, 'Lay your burdens at the cross,' I got, at that point, what she was saying. I laid the burden of caring for Natalee at the cross. The work to find out what happened to her had to be done, but the burden was taken from me."
So yes, we can pray the Stations anytime with great benefit…and our churches should be open, welcoming everyone inside to pray at the Cross as well!
(http://b-metro.com/findingpeace/19751/)
PETE: What other suggestions do you have for people to take advantage of during Lent to aid in their spiritual growth?
AMY WELBORN: I have been doing a lot of reading of great spiritual writers and what they say about this season in preparation for this Lent: St. Francis de Sales, Leo the Great, St. Augustine and others. What comes through very strongly in all of them is a sense of letting the Church shape your Lenten practice. Prayer, Fasting and almsgiving in a humble and penitential spirit is where it starts. I do think that some of our contemporary takes on Lent have veered away from this sensibility. Lent isn't just about me getting a "fresh start" to regain purpose in my life. To me, the place to begin and end is so beautifully captured in the readings for Ash Wednesday – Joel calls us as a people to fast and pray in repentance for our sins and in doing so draw closer to God. St. Paul encourages us to be reconciled to God and to not receive God's grace in vain – and Jesus reminds us to do all of this with great humility.
I would say that we don't help ourselves when we treat Lent as a self-help session for which we should set goals and have expectations. Pray, fast and give alms, and do so quietly, in a sacrificial manner, yet cheerfully and humbly – with our eyes on the Cross, on that journey with Christ. It's simple and profound.
PETE: Time for my signature ending question. It has been a while since we had an opportunity to chat so, what books are currently on your bookshelf to read?
AMY WELBORN: I just finished one project which required me to do a variety of spiritual reading from Catherine of Siena to Chesterton to Newman, so while in "recovery," my reading tends to be random and usually not spiritual. I just finished a new collection of previously unpublished Shirley Jackson essays and stories called Let Me Tell You. I also just finished The Memoirs of Louis Bouyer, the French convert-theologian who was involved in the Second Vatican Council. I have just started The Good Companions by J. B. Priestley, which I am enjoying so far, and am dipping into F. Scott Fitzgerald's Pat Hobby Stories. As is always the case with me – absolutely no rhyme or reason to any of it – simply what looks interesting on the "new books" section of the library or the free e-books I can find online!
__________________________________________________________________________________________