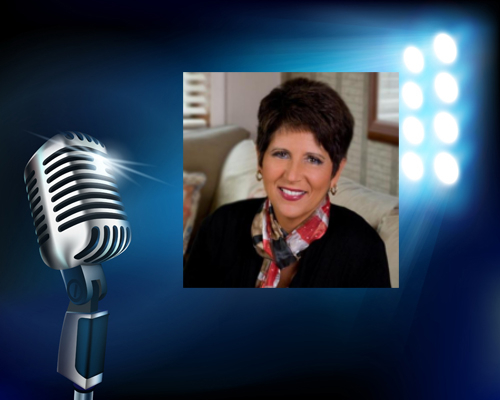 Teresa Tomeo is an author, syndicated Catholic talk show host, and motivational speaker with more than 30 years of experience in TV, radio and newspaper and spent 19 of those years working in front of a camera as a reporter/anchor in the Detroit market. In the year 2000, Teresa left the secular media to start her own speaking and communications company, Teresa Tomeo Communications, LLC. Her weekday morning radio program,Catholic Connection, is produced by Ave Maria Radio in Ann Arbor, Michigan and now heard on over 300 Catholic stations nationwide through EWTN Global Catholic Radio Network and is also carried on Sirius Satellite Radio.
As a speaker, Teresa travels throughout North America, addressing media awareness and activism, as well as sharing her reversion to the Catholic Church. She also leads various retreats and pilgrimages each year to destinations around the world, including Italy and the Holy Land.
Teresa has authored several books. Extreme Makeover: Women Transformed by Christ, Not Conformed to the Culture from Ignatius Press which has been named "required reading" by Dr. Laura Schlessinger.  Noise: How Our Media Saturated Culture Dominates Lives and Dismantles Families, published by Ascension Press, is in its third printing. Plus Wrapped Up: God's Ten Gifts for Women, from Servant Press, God's Bucket List: Heaven's Surefire Way to Happiness in This Life and Beyond, about finding God's will for your life, by Random House/Image Books, and again from Servant Press, Walk Softly and Carry a Great Bag: On-the-Go Devotionswhich was released February 2015.
Teresa and her husband, Deacon Dominick Pastore, have a new book, published by Ave Maria Press, about strenthening marriages; Intimate Graces: How Practicing the Works of Mercy Brings Out the Best in Marriage, released in October 2015.
____________________________________________________________________________
Michele recently interviewed Teresa about her book
MICHELE:  "… the island of mercy that is our marriage…"  I love that imagery and really appreciated that you repeated this phrase several times throughout the book!  Where did the idea of marriage as an island of mercy originate?
TERESA TOMEO: We were actually thinking of a title related that imagery so I wanted to somehow work it into the book as I think as you point out it is something to which many can relate; your marriage as a safe-haven or an island of mercy away from the crazy madness in the world.
MICHELE: In Chapter One – Feed the Hungry: Identify and respond to your partner's deepest longings you write:"Our deepest longings help reveal God's plan for our lives."  How have your deepest longings changed and grown individually and as a couple (or maybe developed more deeply would be a better phrasing) since you have written this powerfully loving book together?
TERESA TOMEO: For me personally, the more we revisit and reexamine our relationship and our journey back to the church the more I fall in love with Jesus and my husband all over again. The awe of what has done and the gratitude for what he has done continue to amaze us. Writing this book helped rekindle our appreciation and love for each other. Also, we definitely have an even deeper concern for those struggling in their marriages and the need for better marriage prep along with marriage renewal. This book hit a nerve and the response has been very strong revealing a much deeper need than we had imagined. The book has prompted many parishes, dioceses, and organizations to bring us in to conduct retreats and presentations which we love doing.
MICHELE: Teresa mentions the Serenity Prayer in Chapter Seven.  My husband and I also say this prayer daily.  We have found that there is more to it than is commonly known… "God, grant me the serenity to accept the things I cannot change; courage to change the things I can; and wisdom to know the difference….Living one day at a time; enjoying one moment at a time.  Accepting hardship as the pathway to peace.  Taking as He did this sinful world as it is, not as I would have it.  That I may be reasonably happy in this life and supremely happy with You forever in the next."
 I really enjoyed what you wrote about the first part of the prayer, would you comment on the ending as well, from the view point as the prayer being applied to marriage?
 TERESA TOMEO: We are really hoping that this book will help couples look at the big picture when it comes to marriage; that we are partners forever.  The whole goal of marriage is to help each other get to heaven living eternally with God the Father. Sometimes along the forever trail here on earth life is messy.  It could be a physical or financial challenge such as an illness getting cancer or possibly losing a job that could put additional burdens on your relationship. Many times it could also be an emotional or spiritual challenge such as when one partner is not yet yoked in their faith or if someone has unresolved past hurts from their childhood. Things are not always what we want them to be; and despite what the world tells us we are not going to be constantly happy here on earth. If we can apply this prayer to the joys and challenges of married life it makes a huge difference.
MICHELE: The "Prayers" and "Reflection Questions" at the end of each chapter are very wonderfully written.  The prayers not only to say as prayers, but to ponder along with the questions as well.  Would you please provide some insight, tips, pointers etc. for helping couples to compose prayers for their spouse as well as for their marriage – since some couples are not as "adept" at letting prayer just flow or unfold from The Holy Spirit?  I am thinking of myself in this case…  I would like to compose some prayers for my spouse and marriage, but could use a little help- I am better at reciting written prayers, but I think it would be a beautiful experience to write down some prayers that I have prepared so I can recite them each day.
TERESA TOMEO: Well as a writer I would simply say speak from the heart and write what you know and what you're most grateful for when it comes to your relationship and your life together daily.  It doesn't have to be anything fancy or something that sounds like it came from a famous poet.  For example, a simple prayer or note saying "when you get up and help with the children or the dishes or pick up the drying cleaning without being asked or reminded I thank God for you."  Little things mean a lot and show how we really feel about people.  Or maybe if you have a particular Scripture verse that has great meaning and reminds you in some way of your spouse that too can be a prayer.  Again it is different for each person but speak from the heart.
MICHELE: It has been a while since we asked you this question. What is currently on your bookshelf to read?
TERESA TOMEO: Countless books that I am trying to work my way through.  Right now I am making my way through two new books of Fr. Robert Spitzer's.  "God So Loved the World" and "The Soul's Upward Yearning."  What fascinates me about Jesus and the Church and who we are made in God's image and likeness is that no matter how hard people try-no matter how many things or lifestyles, or activities they try to use to replace God- there simply is no replacement as we are made for relationship first and foremost with Him and then with each other.  Fr. Spitzer is a gifted and brilliant philosopher who helps us understand this relationship more deeply and clearly.  I am also working my way through several books about St. Teresa of Avila, my patron and favorite saint.
Being that summer is my favorite time of year and being that I just finished writing two more books, I can spend the summer reading instead of writing which I am really looking forward to.
______________________________________________________________________________