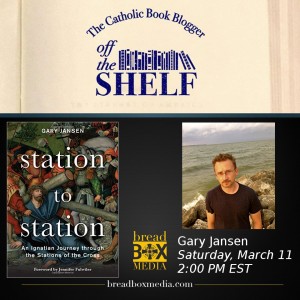 In case you missed this weekend's show check out the link below to hear the archived podcast. Gary Jansen and I discuss the his book on the scriptural Stations of the Cross Station to Station: An Ignatian Journey through the Stations of the Cross.
We also touch upon prayer and another book Gary has written The 15-Minute Prayer Solution: How One Percent of Your Day Can Transform Your Life
.
You can stream the episode below or download it here.