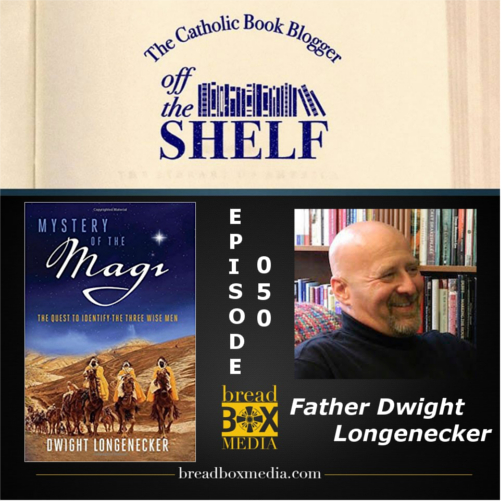 Father Dwight Longenecker was raised an Evangelical and graduated from Bob Jones University. While there he became an Anglican and after graduation went to Oxford to train as an Anglican priest.
After serving for ten years as an Anglican priest he realized he and the Anglican faith were as he calls in "on divergent paths" so in 1995 he converted to the Catholic faith with his wife and family. Eventually he returned to the United States to be ordained as a Catholic priest under the special provision from Rome for married former Anglican clergy.
Father Dwight has written over twenty books on Catholic spirituality, apologetics and prayer. He has authored hundreds of articles which have been published in newspapers, magazines, websites and journals in the USA and the UK. His popular blog is called Standing on My Head and can be found at his website.
Whether you call them the the Three Wise Men ,The Magi or astronomers the three travelers from the East mentioned ever-so-briefly in the gospel of Matthew are shrouded in mystery. On the episode of Off the Shelf Father Dwight Longenecker and I unravel the mystery and discuss his fantastic new book Mystery of the Magi: The Quest to Identify the Three Wise Men
. Part mystery, part treasure hunt Father lays out a few theories on the Magi in this gripping book that will certainly hold your attention while providing a very compelling case on who these men were and what their origins may have been.
Listen to Off the Shelf Episode 050 exclusively on Breadbox Media below.
If you are fan of the show why not become  a premium member? You can be a part of our mission to bring quality content to Catholic's looking for something more than conventional Catholic media. Premium members receive exclusive discounts, deals and offers, up to 75% off select advertisers  including Rugged Rosaries, Sophia Institute Press, the Harrisburg Senators, Catholic Books Direct and Life Boat Coffee (with more being added every month).
Become a premium member today by visiting the link on my page and I'll send you a Catholic Book Blogger Off the Shelf coffee mug as a thank you for your support of my work and Breadbox Media!

---