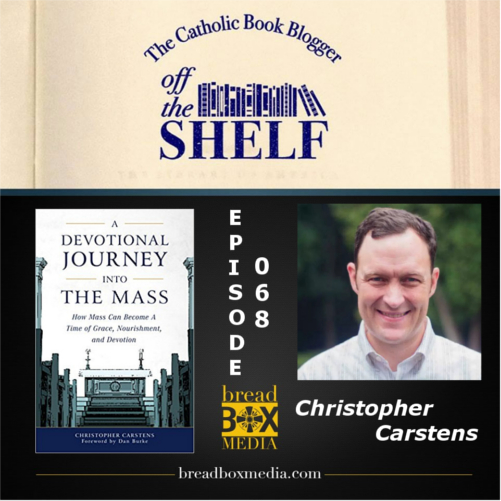 Christopher Carstens is Director of the Office for Sacred Worship in the Diocese of La Crosse, Wisconsin, instructor at Mundelein's Liturgical Institute, editor of the Adoremus Bulletin, and a voice on The Liturgy Guys podcast.
Have you ever paused to consider what exactly is happening during the Mass? Do you sometimes feel as if you are going through the motions during Mass? Join Christopher Carstens and I as we take a deep dive look at the Mass from the drive there to the drive home which he lays out in detail in his book A Devotional Journey into the Mass: How Mass Can Become a Time of Grace, Nourishment, and Devotion
.
Listen to Off the Shelf Episode 068 exclusively on Breadbox Media below.
You can be a part of our mission to bring quality content to Catholic's looking for something more than conventional Catholic media. Premium members receive exclusive discounts, deals and offers, up to 75% off select advertisers including Rugged Rosaries, Sophia Institute Press, the Harrisburg Senators, Catholic Books Direct and others.
Become a premium member today by visiting the link on my page and I'll send you a Catholic Book Blogger Off the Shelf coffee mug as a thank you for your support of my work and Breadbox Media!

Click below to see my Off the Shelf show archives.