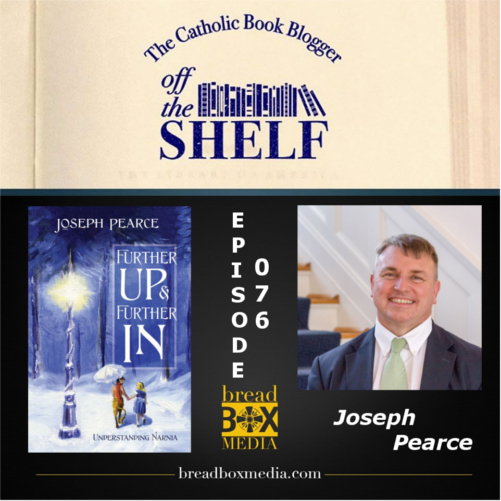 This week Joseph Pearce returns as a guest on Off the Shelf. We discuss why the beloved Narnia series by C.S. Lewis is a worthy read for adults as well as children. This episode serves as a Narnia primer of sorts as Joseph and I discuss each book in the seven book series. Learn the Christian theology in the pages of Narnia which Joseph Pearce covers in his book Further Up & Further In: Understanding Narnia
.
Listen to Off the Shelf Episode 076 exclusively on Breadbox Media below.
Bio
Joseph Pearce is the author of over twenty books, including Race with the Devil, Frodo's Journey, Merrie England, and biographies of Hilaire Belloc, C.S. Lewis, Roy Campbell, and G.K. Chesterton. He is Senior Editor at the Augustine Institute, a Senior Contributor of The Imaginative Conservative, and the Tolkien & Lewis Chair in Literary Studies for Holy Apostles College and Seminary.
---
To get your own copy of this book, click below. As an Amazon Associate, I earn from qualifying purchases.